People who love Scandinavian languages find Danish to be a great fit. But that's not the only limit. There are many other languages similar to Danish, like Norwegian, English, German and Swedish.
They share a lot of similarities with the language. So, it can help learners better grasp Danish and its culture. Also, knowing this will help you pick better options for a second language.
Languages Similar To Danish – 9 Major Choices!
Danish is the official language of Denmark. It is one of the North Germanic languages, a sub-group of the larger Indo-European family.
Around 5.5 million people speak it in Denmark, Greenland, Iceland, Norway, and Sweden.
The most common languages similar to Danish are Swedish and Norwegian. This is because both belong to the same North Germanic language group.
Some other options are Faroese, Icelandic, German, Dutch, and English. All these belong to the Germanic language group as Danish does.
They have similarities ranging from their vocabularies and grammar to pronunciation.
Thus, they are incredible. These are perfect for anyone looking for a challenge or wanting to explore a new language!
They may even come in handy if you ever plan on visiting one of the countries where they're spoken!
So why not give them a try? Who knows – maybe you'll find a new world of languages out there that you never knew existed!
So what languages are similar to Danish? Let's take a look at some of them.
1. Swedish Also Rely On Noun Phrases:
Swedish is the official language of Sweden and one of the languages most similar to Danish. About 8 million people worldwide speak it, with the majority residing in Sweden and Finland.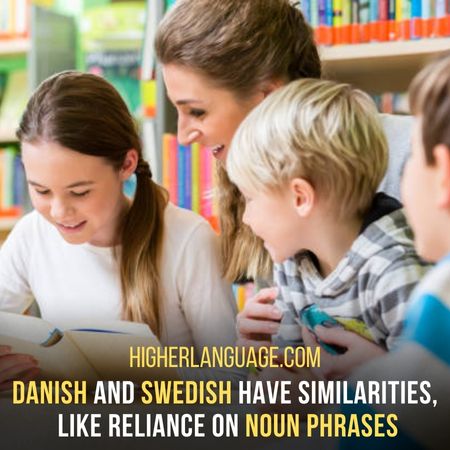 Danish and Swedish share a lot of similarities, one of which is their reliance on noun phrases. This means both tend to use longer, multi-word phrases to express ideas rather than shorter, single-word phrases.
For example, in Danish, the phrase 'I want to go' would be 'jeg vil gerne gå', rather than the single word 'gå', which means 'go'.
This can make both Danish and Swedish seem more complicated than they are. However, it also makes both languages very expressive and rich in meaning.
It can be quite easy for anyone who speaks Swedish and Danish to understand each other. This is because the two languages are similar.
Norwegian is the official language of Norway. Approximately 5 million people speak it across Norway, Denmark, Sweden, and the UK.
Danish and Norwegian are two closely related languages. They share a common Germanic ancestor. As a result, they have many similarities in terms of grammar and vocabulary.
Therefore, there are many common words between the two languages. For example, "water" is vand in Danish and vann in Norwegian.
Likewise, the word for "girl" is pige in Danish and jente in Norwegian. The two languages are close, and speakers can often understand each other.
This could be a great advantage for anyone looking to learn both languages. The languages are alike, so it would be easy to learn both together.
3. Icelandic Also Use Declension Patterns:
Icelandic is the official language of Iceland. It is closely related to Danish, and around 300,000 people in Iceland and Scandinavia speak it.
The declension patterns of Danish and Icelandic languages are nearly identical. Declension refers to how words and nouns change based on their role in a sentence.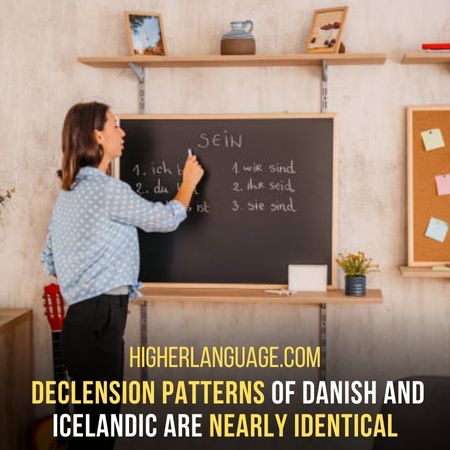 For example, if a noun is a direct object, it will have a different form than if it was the subject of another sentence.
This rule holds in Icelandic and Danish, where declension patterns are the same. For example, in both languages, the verb "to be" is conjugated the same way: such as "er", "var" and "sé".
Thus, Danish students with a background in languages similar to Danish may find it easier to learn.
4. Faroese Also Own System Of Articles:
Faroese is a North Germanic language mostly spoken on the Faroe Islands. Approximately 70,000 people speak it, most of whom are in the Faroe Islands and Denmark.
The Danish and Faroese languages have very similar article systems. For example, both languages have articles inflected for gender, case, and number.
This means that the article changes depending on the noun it refers to. For example, the Danish word for "the" is "en" when it refers to a masculine noun. However, it becomes "et" when referring to a neuter noun.
Similarly, the Faroese word for "the" is "and" when it refers to a masculine noun. But it becomes "tað" when referring to a neuter noun.
So, they are both very similar in terms of their use of articles.
5. German Have Cognates With Danish:
German is another language similar to Danish. It has many similarities, such as grammar, vocabulary, and pronunciation.
Around 100 million people speak German in Europe, including Germany, Austria, Switzerland, etc. You might feel surprised at how similar Danish is if you're familiar with German.
Danish and German are both parts of the West Germanic language family. This means they share a lot of common vocabulary.
For example, Danish words like gå (go) and de (the) are almost identical in German. In the same way, "skøn" (beautiful) is very similar to its German counterpart – "schön".
According to one estimate, more than 60% of Danish words are cognates of German words. This means that they have the same root word and are likely to have the same meaning.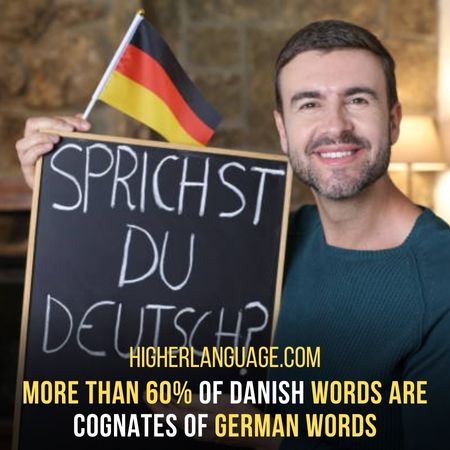 That's why, if you know German, you'll have a head start when it comes to learning Danish.
English is a West Germanic language and has many similarities to Danish. Over 1.5 billion people worldwide speak it. This makes English one of the most widely-spoken languages in the world.
Danish and English are Germanic languages, so they have much in common.
Like, they both use the Latin alphabet and have similar word order. An example is the sentence "She buys apples.", which is "Hun køber æbler" in Danish.
In this example, She and Hun are subjects, buys and køber are verb, and apples and æbler are objects.
Here, the subject comes before the verb, and the object comes after the verb – exactly like in English.
Learning a second language with a similar structure is easy if you know English. Therefore, people who know English will take less time to learn Danish.
7. Dutch Has Similar Inflection System As Danish:
Dutch is a West Germanic language and is closely related to Danish. It is spoken by around 22 million people in the Netherlands, Belgium, Suriname, Aruba, etc.
If you're studying Danish, you will find that the rules for making plural nouns are similar to those in Dutch.
Both languages use the same inflection system. This means the endings of words change to indicate whether they're singular or plural.
In both Danish and Dutch, there are four different endings that you can use to make a noun plural.
For example, -en, -s, -er, and -r make a noun plural in both languages. The vast majority of Danish nouns are inflected using the -en ending.
For instance, a word like "barn" (child) becomes "børn" (children) in Danish. The same rule applies to the Dutch too.
8. Flemish Is Also Gender-Biased:
Flemish is a dialect of Dutch spoken in northern Belgium. Danish and Flemish share a lot of similarities, especially when it comes to gender.
In both languages, there are masculine and feminine words. In addition, the genders of nouns often dictate the form of the adjective that goes with them.
For example, in Danish, the word for "girl" is pige. This is feminine, so the adjective that goes with it would be smuk (beautiful).
But if you wanted to say "handsome boy", the word for "boy" in Danish (dreng) is masculine. So the adjective would be flot.
These patterns are similar in Flemish. Masculine words often take an -en ending, while feminine words usually take an -e ending.
So, Flemish and Danish are highly gendered-biased languages.
9. Gaelic Also Have Vowel Harmony Like Danish:
Danish and Gaelic languages are both examples of vowel harmony. In vowel harmony, certain vowels are only found in certain contexts.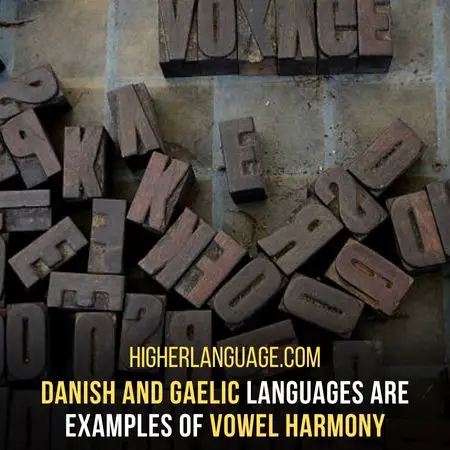 For example, the front vowels in Danish (e, æ, ø) can only appear before unrounded consonants (p, t. k). At the same time, the back vowels (a. o. u) can only appear behind rounded consonants(b g d).
In Gaelic, vowel harmony also governs which words you can use together.
Like, the high vowels (i, u) can only appear in front of unrounded consonants. Also, the low vowels (a, o) can only appear in front of rounded consonants.
So, words that don't follow these rules won't make sense in both languages. This harmony helps listeners to distinguish between similar-sounding words.
If you want to learn languages similar to Danish, Gaelic is a great choice!
Conclusion:
Danish is a language spoken in Scandinavia, the Faroe Islands, Germany, and Iceland.
It is also one of the languages most similar to English, which makes it a good choice for those looking to learn a new language.
Danish is structurally closest to Swedish and Norwegian. However, it is more mutually intelligible with Norwegian than with Swedish.
Some other languages similar to Danish include Gaelic, Flemish, Dutch, and German. All these languages share many similar words, grammar rules, and sound patterns.
Thus, you can easily find something interesting and challenging. So go ahead and enjoy exploring these languages – it's your choice! Enjoy!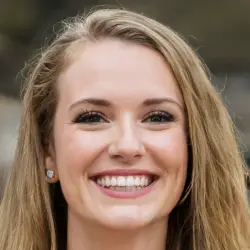 Latest posts by Sylvia Simpson
(see all)