What are the languages similar to Mongolian? Have you ever wondered this question? If that is the case, then you've come to the right place.
Learning them can help you explore more about the culture of these languages as well.
Languages Similar To Mongolian
Here, there is a detailed description of languages similar to the Mongolian Language. Let us proceed:
1. Turkish Language – One Of The Languages Similar To Mongolian:
Within the Altaic language group, the Turkic language family is the largest. Cyprus, Turkey, other parts of Europe, and the Middle East speak the Turkish Language.
The southwestern branch of Turkic languages includes Azerbaijani, Khorsn Turkic, and Turkmen.
Descendant of Ottoman Turkish:
Modern Turkish is a descendent of Ottoman Turkish, Old Anatolian Turkish. This Language was also introduced into Anatolia by the Seljuk Turks. That happened in the late 11th century CE.
"According to studies, both countries' vocabularies share certain commonalities."
Many loanwords from Arabic have entered both languages. Another aspect that makes the two languages sound alike is vowel harmony.
Almost 60 % of the Mongolian Language comprises loanwords from the Turkish Language.
However, the similarities between the Turkish people and Mongols are not numerous.
Old Turkish script:
Old Turkish was also written in Arabic script. It progressively acquired many Arabic and Persian vocabulary.
This Language also acquired even grammatical elements.
Turkish morphology:
Turkish morphology is also characterized by harmony in sound. The most prominent and noticeable of which are:
– Palatal vowel harmony
– Labial vowel harmony
Back vowels and front vowels are also distinguished in palatonal harmony. In most cases, vowels of words are all of the same types.
2. Is Tungusic One Of The Languages Similar To Mongolian?
Tungusic languages are part of the Altaic language family. Mongolian and Turkic languages, as well as Japanese and Korean, are part of this family.
Fewer than 80,000 people speak them. These people live in a large territory of central and eastern Siberia. Also, the Russian Far East, China, and Mongolia are included in this territory.
Dialects Of Tungusic:
Tungusic languages have a large variety of dialects. Those who speak them have lived in small tribal groupings. They are in relative isolation from one another. As an example:
– Evenki has only 29,000 speakers. It is also divided into three broad dialect groups. These are northern, southern, and eastern. Each of these is also broken further into more minor dialects.
– Even contains up to 20 dialects and sub-dialects. These are grouped into three regional dialects (middle, eastern and western).
– Middle Amur, Upper Amur, and Lower Amur are the three dialects in Nanai.
– Khorsko-Anyuiski and Bikinsko-Imansky are the two dialects in Udehe. The main distinctions between the two dialects are in pronunciation and vocabulary.
Grammar In Tungusic Language:
Tungusic languages are agglutinative. It implies that when an affix is added to a root or another affix.
This is in contrast to languages in which these segments are also merged. It makes it easier to segment the words.
That is because each segment delivers one piece of grammatical information.
Phrase With A Noun:
The case system of Tungusic languages is complex. It ranges from five in Manchu to thirteen in Evenki. There are five primary cases in all languages:
– Nominative
– Locative
– Instrumental
– Accusative
– Dative
The accusative is also divided into two primary forms:
– Indefinite when a noun is not specific and identifiable from context
– Definite when a noun is specific and identifiable from context.
The locative case has many cases that express place more specifically. It is similar to Uralic.
Phrase With The Verb In Tungusic Language:
Tungusic verbs have tense and aspect markings. There may be as many as 7 tense markers. Also, it can be as many as fifteen aspect markers.
That depends on the Language. The markers are strung in a particular order.
The Order Of The Words:
The standard word order in the Tungusic language is (S-O-V) Subject – Object – Verb.
There is occasional variation based on the speaker's focus on a particular word in the phrase.
Adverbs come before numerals, adjectives, and relative clauses. On the other hand, adverbs come before verbs.
The Manchu Alphabet:
The Mongolian alphabet is also in use to create the letters of the Manchu alphabet. On the other hand, Jurchen is an earlier Manchu script. It is to generate phonetics.
At the start of 17th century, the Manchu alphabet also developed. It is also written in vertical columns. This will go from the top to the bottom and from the left to the right. Each letter has three different forms:
– Initial
– Medial
– Final
3. Japanese Language – One Of The Languages Similar To Mongolian:
Much is unknown about the Japanese Language's origins. Some people associate it with the Altaic language family.
It includes Mongolian, Turkish, and other languages. Although it also has features in common with Austronesian languages like Polynesian
Mongolian And Japanese Grammar:
There are certain parallels between Mongolian and Japanese grammar. It makes learning one or the other a little easier. Firstly you have to master sentence construction and other basics.
Writing System:
These resemblances could be coincidental. There are three character sets in the writing system of the Japanese Language. There are two ways to write Japanese texts:
– In the traditional Japanese manner is, in vertical columns from the right to the left side.
– In Western-style, horizontal rows go from top to bottom of the page.
– Both writing styles exist in today's world.
Lexicon In The Japanese Language:
In comparison to other languages, Japanese has a small number of sounds. Also, most learners have minimal trouble pronouncing it.
Accents are the most challenging thing to deal with; they do exist. It exists to a much lesser extent in Albeit than in Chinese.
Furthermore, there are a large number of homonyms. These are also the words that sound the same but have different meanings.
Levels Of Speech In the Japanese Language:
While speaking to an unknown person, different words and expressions are in use. These are when talking to a youngster, a close friend, or a family member.
For example, the English word "I" has over five different words. This depends on the situation.
4. Korean LanguageLanguage:
This is a Koreanic language of around 80 million people. The majority of whom are Korean.
Both South Korea and North Korea speak it as their official language. The separate standardized official forms are in use in each country.
Grammar Of Korean Language:
Korean is agglutinative. The traditional view of Korean is that it has 9 components of speech. Modifiers usually come before the modified words. They can be appended in the case of verb modifiers.
The core structure of a Korean sentence is Subject–Object–Verb. However, unlike many other languages, the verb is the sole obligatory.
It is also an immovable element. The word order is flexible, mainly in the Korean Language.
Korean Words :
Native Korean words make up the majority of the Korean vocabulary.
But, Sino-Korean words account for a considerable amount of the vocabulary. These are mainly the words that indicate abstract ideas:
– Either derived from written Chinese
– Coined using Chinese characters in Japan or Korea
Conclusion:
Mongol language is the primary member of the Mongolian family. Approximately seven million people in Mongolia also speak this language. It is also in the autonomous regions of Inner Xinjiang and Mongolia.
Languages similar to Mongolian have the same significance as this language. You can learn different dialects of these languages.
These can be easily understandable by any language lover. Consistency and hard work can help you to ace this language.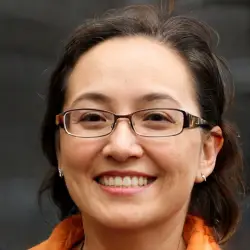 Latest posts by Elizabeth Williams
(see all)