Without any doubt, languages similar to Dutch are among the famous languages. Language learners are always in search of languages that are interesting yet beneficial.
The Dutch language is the third and the most widely spoken Germanic language in the world. It has 23 million native speakers. Thus, languages similar to Dutch have their particular significance to learn.
7 Languages Similar To Dutch
Dutch is a famous language to learn because Dutch people are highly accommodating. The Dutch are well-known for their openness to visitors. Below is the list of 7 languages similar to Dutch.
1. Afrikaans Is Among The Languages Similar To Dutch:
Along with English, Afrikaans is part of the Indo-European language family. It is from their West Germanic branch.
In Namibia and South Africa, the language is widely spoken. It is also said, even though not widely, in Zimbabwe and Botswana.
The Afrikaans language is sometimes known as Cape Dutch. It is a West Germanic language spoken in South Africa that evolved from Dutch in the 17th century.
In 1914, schools adopted the usage of Afrikaans, and in 1919, it was also adopted by the Dutch Reformed Church.
Most of the Afrikaans language is also derived from the Dutch language. These two languages are mutually intelligible.
That signifies that the majority of the words have the same meaning, as do the phrases. It would be effortless to have a dialogue between the two languages.
Because of its streamlined grammar, Afrikaans is easier to learn than Dutch. The Dutch language is more complicated.
You will be able to read publications and hold a discussion with an Afrikaans individual. That only happens if you talk slowly once you have mastered Dutch.
2. English:
English is a West Germanic Indo-European language that was initially spoken by the people of early medieval England. Germanic origins can be in English, German, and Dutch.
That is, much as Latin roots are in Italian, Spanish, and Romanian. Dutch is a language that falls midway between English and German. In English and Dutch, below are a few instances of compound words:
– English: dry + clean = dry clean
– Dutch: droog + kuis = droogkuis
– English: work + place = workplace
– Dutch: werk + plaats = werkplaats
– English: Washing Machine
– Dutch: wasmachine
You'll discover that expanding your vocabulary is a lot easier. That is when you concentrate on Dutch words. As those words are also related to English.
Many Dutch words are also drawn directly from English and are so identical. Thus, this is aside from words that appear to be similar.
Although, when terms are the same, the Dutch may pronounce them slightly differently. The Dutch verb system is similar to English, with a few deviations.
3. German Is Among The Languages Similar To Dutch:
The Germanic languages include both German and Dutch. Germany, Belgium, Austria, Switzerland, etc., all have German as an official language.
Dutch and German may appear to be highly similar to the untrained ear. There are numerous differences between the two languages.
While German and Dutch have a comparable vocabulary, they have significant grammatical differences. That is because the grammar structure of Dutch has developed to be 'simpler' for a student.
In almost more than half of the cases, a person who is fluent in German will understand written Dutch. Low Franconian dialects in Germany are possibly even closer to Dutch.
Over 80% lexical similarity exists between Dutch and German. That suggests that 4/5 of the terms in the two languages are similar.
There are significant variances in pronunciation and syntax. But that reason does not imply that they are mutually understandable to native speakers.
4. Swedish Language:
Sweden, Canada, Finland, and Norway all speak Swedish. That is a North Germanic language. Over ten million people speak Swedish worldwide. Among the nine million of them living in Sweden.
The usual word order is V2, which indicates that the finite verb (V) comes in the second position. It is of a main declarative clause, as it does in most Germanic languages.
Swedish morphology is comparable to that of English. The vowel inventory of the language is relatively large. Swedish and Dutch are similar in many respects; they are still distinct languages.
That requires time to learn and practice for someone who speaks one to go to the other. The way the Dutch make plurals is similar to how the Swedish do.
Both plurals and the definite form of a noun are formed (i.e., you put "en" on end).
5. Frisian Language:
It is a Germanic language. Both languages are a collection of West Germanic languages. Approximately 500,000 Frisians speak it.
Depending on their location, the three Frisian languages have been extensively impacted. Low German/Low Saxon and North Frisian also contain a Danish substrate.
A Dutchman or a German might be able to pick up on some words of Frisian. On the other hand, a Frisian would have no trouble understanding a conversation in Dutch.
6. Indonesian Language:
To gain profit from the lucrative spice trade, the Dutch created the Dutch East Indies Company. All that happened in Indonesia in 1602.
All of the Indonesian months are derived from Dutch. These are from January (Januari) to December (Desember)
Some of the loanwords from Dutch cause difficulty for the Indonesian speakers. These are the words with many consonant clusters.
The word order in Indonesia is simple: subject, verb, and object (SVO). That's all there is to know about the fundamentals.
However, the word order remains the same when two sentences are also combined into one. In Dutch, this is the polar opposite of that.
Ten thousand words in the Indonesian language have an origin in the Dutch language. That is due to the reason that Dutch and Indonesian share the same alphabet and pronunciation.
The grammar will be a bit of a difficulty in terms of word order, but don't worry about it at first.
7. Flemish Language:
The Dutch language has a Low Franconian dialect cluster. Just have a look at the following dialects:
– Flemish Dutch (Vlaams-Nederlands)
– Belgian Dutch (Belgisch-Nederlands)
– Southern Dutch (Zuid-Nederlands)
Many people believe that the only distinction between them is their geographical location. In other words, a Dutch speaker will be able to understand and respond to a Flemish speaker, and vice versa.
However, they differ to some extent in terms of tone, pronunciation, and vocabulary. That includes loanwords from English and French, as British and American English do.
Many linguists claim that the two languages are still one. They claim that Flemish is simply a dialect of Dutch.
Conclusion:
Learning a new language can also open up a whole new universe of possibilities for you. The Dutch language is the official and the most important language of the Netherlands.
Moreover, it is the Dutch people's mother tongue. It is necessary for dealing with the Dutch government in everyday life. That is necessary for someone who is a non-native.
Learning languages similar to Dutch is very beneficial. It helps to learn about the cultural and linguistic features of many countries.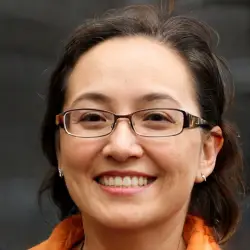 Latest posts by Elizabeth Williams
(see all)