It's not easy to decide between French or German. But being multilingual in today's world is a big plus. If you are pondering "should I learn French or German?", you are at the right place.
French and German help you study abroad and travel globally. Also, you can meet relatives or do business depending on your need. Let's dive into this article to see what's the best fit for you.
 Should I Learn French or German – 5 Important Things To Consider 
You have already made the best selection of German and French out of 7000+ global languages.
We'll discuss five things before deciding whether you should learn French or German.
1.

Your Motive Behind Learning:
 The force that has propelled you towards this "learning new language" is the fundamental answer to "Why learn a new language?".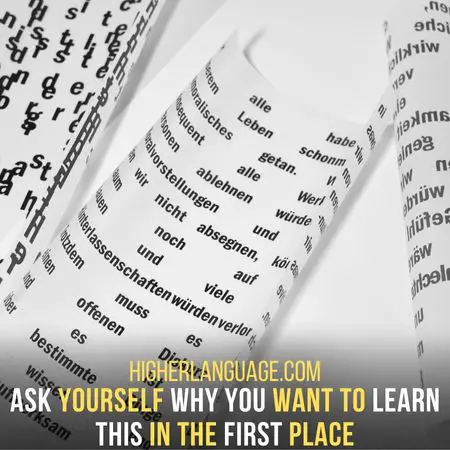 Ask yourself why you want to learn this in the first place. Doing this will escort you to your aim. For instance, there can be several reasons like;
– For studying abroad. 
– For Immigration. 
– For business or trade purposes.
– For world tour, and many others.
2. Opportunities You Get:
In education, Germany offers scholarships to international students. Besides, the German economy is pacing towards the status of the world's most robust economy. 
Many people take immigration. They get settled in Germany for a better and more productive future. France and many countries like Belgium, Switzerland, and Seychelles also speak French. 
They are famous for their tourism and breathtaking landmarks. So, learning French can double your exposure and enjoyment level. You can plan a world tour or vacation in any French country. 
Although the speakers of French and German are worldwide. We can't confine the importance of these languages to any single factor. So, let's move on to the next one. 
3. Intricacy Level Of The Language:
Some languages are hard some are not, but it all depends on you. Both French and German have their linguistic parameters. In general, German is easy for native speakers of the English language. 
This is because both share the branch of the Indo-European Language family; Germanic. On the other side, French vocabulary also has traces of English words. 
Wait, do not get overwhelmed. Gaining mastery over the grammatical regulations of either language can be a long row to hoe. It is going to take time and persistence.
Your mind may be saying, "why?" Here is the answer to why. Both languages have an involuted grammar with distinctive patterns. The base is on phonetics, phonology, morphology, and syntax.
The German language follows three gender rules – masculine, feminine, and neuter. Moreover, the pronunciation of French is tricky. The French language can be "mettre en Bouteille" _ Yeah, like that.
 So, you should choose the one with the features which you can handle better. 
4. Societal And Cultural Appeal:
Consider your cultural and societal interests in the respective language to make a preference. It is a universal truth that language and culture share an unbreakable bond.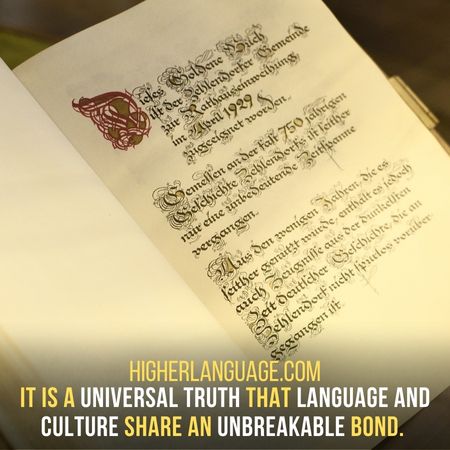 If you are a "romance" enthusiast, if vintage architecture is your thing, go for the French language. 
And if you live for technology, inventions, and science, then German should be the winner. Germans are known for their innovative services for science and tech. 
5. Should I Learn German or French – Personal Interests: 
You should also consider your interests in any of the two languages. There can be many logical explanations for choosing any of the ones. But personal interests always weigh more. 
Having personal delight and curiosity toward any Language boosts motivation. It induces better learning.
After pondering learning one language, you may think about learning both languages. If so, we have a few valuable suggestions for you.
 Should I learn French or German – Learning Both Languages Together
We can learn both the languages simultaneously. Let's go through these suggestions one by one.
1.Take an Easy Start: 
 Make your process of grasping French and German language together pretty simple. Start with the easy-breezy tasks. When you start, focus on simple vocabulary and trouble-free pronunciations. 
Beginning with the baby steps will help you to process both languages. 
2. Organize your Learning: 
 Taking two new languages shoulder by shoulder can be confusing sometimes. You can avoid this by organizing your data. Get separate notebooks for French and German language usage.
So keeping notes can be painless. Divide your learning hours and try to focus on your weak points.
At this point, a thought can be crossing your mind that these two languages would mix, but it is not like that.
Should I Learn French Or German – French and German Are Not Similar
You should not worry about the similarities between French and German. There are not any. They drifted apart some 3000 years ago, which is a vast span. Both have similar languages but are not similar to each other. 
They differ from pronunciation to vocabulary and from lexical patterns to grammatical rules. So, you can handle them alongside. The spectrum of opportunities gets broadens. 
Learning French and German languages facilitates communication skills and expands the circle. Out of all these stated benefits of both languages, nurturing the thought process is on the top. 
Conclusion:
In the end, It all depends on you. You should consider your need and your interest in the languages. Then jump onto the final decision. 
We are optimistic that our guide has been helpful for you. For further understanding, here are some questions asked by new language learners. 
Frequently Asked Queries – FAQs 
Let's go through this section and have a more clear viewpoint.
Q1. Is German More Useful Than French? 
Answer: The importance of German is on your need. If you plan to have a future in Germany or Austria, then learning German instead of French can be helpful. 
Q2. Which One Is Harder To learn, German Or French? 
Answer: It depends on your first language. If you are a native speaker of the English language, then German can be more straightforward for you. But, some linguists believe that French pronunciation is difficult for new learners.
Q3. Will Learning German Help Me In Getting A Job?
Answer: Yes, it can help you land an excellent job in any leading German firm. Learning German can improve your profile, making you more attractive to recruiters. 
Q4. Is French Facing Language Death? 
Answer: Certainly not. It gets monitored by Acadamie Française. And French is still one of the most spoken languages not only in European Union but worldwide. 
Q5. Is French Weird?
Answer: Not at all. Like German French also has its distinct characteristics. Its unique vowels and unequal tone make it unusual. Though, it is different from other romance languages.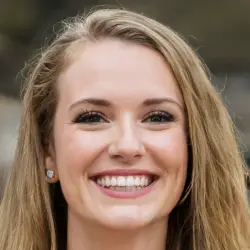 Latest posts by Sylvia Simpson
(see all)