Have you wondered about languages similar to English? No more space for perplexity!
You have landed on the right page. Linguists say that the following languages are the most closely related to English. Some of them may astound you. Let us proceed to look more!
10 Major Languages Similar To English
Here is the list of major 10 languages that are similar to English. Let us have a look at them:
1. Scots- One Of The Languages Similar To English:
Scots is the closest language to English. The language is frequently regarded as a dialect of English. 
We can also state that English and Scots are very similar. That is because they both descended from Old English (Anglo-Saxon). Scots was the primary language of Scotland. 
From this point on, English has become the language of government and religion. It gradually supplanted everyday speech. 
There are also many mutually comprehensible dialects of Scots. In the same way, there are understandable dialects of English.
Scots and English are very similar. A Modern English speaker will most likely understand a lot of Scots. Hello in Scottish Gaelic is Halò.
Almost 2 million Scots people claimed to be fluent in the language. That is also according to the 2011 census of the United Kingdom.
It means that Scots-speakers understand English better than English-speakers understand Scots.
2. Frisian:
Looking for the closest relative to English, which is also a distinct language? Frisian is the answer. It is the secret brother of the English language.
With an 80 percent lexical similarity, Frisian is English's closest living relative. They form the Anglo-Fresian branch of the West Germanic language family tree. It is along with German and Dutch.
Let us talk about the pronunciation factor. In words like "sleep" or "sheep," the Frisians have stuck to English phonetics. 
The Frisian "IE" sound is identical to the "II" sound, which, as previously stated, is similar to the English "EE."
| | |
| --- | --- |
| ENGLISH | FRISIAN |
| Sleep | Slipie |
| Deep | Died |
| Sheep | Skiep |
When it comes to essential words, they are very similar. But they are very different when it comes to technical words. This language bears an uncanny resemblance to English. For example,
– English: We had a flood over the night.
– Frisian: Wy had in floed oer de nacht.
3. Dutch Is Among The Languages Similar To English:

 
The Dutch language is a member of the Indo-European language family's Germanic branch. It has the same origin as English.
Between 90 and 93 percent of Dutch people claim to be able to hold an English conversation. This estimation is according to the research.
But how similar is Dutch to English? In terms of pronunciation, Dutch and English are very similar. A few sounds in Dutch do not exist in English, but they are few and far between.
The grammar of Dutch and English is also very similar. It is impossible to deny that they are two distinct languages. While looking at Dutch, one can conclude that it is a hybrid of English.
4. German:
If you can communicate in English, chances are you already know a few German words! The English language has borrowed many words from German.
German and English using the same 26 letters of the Latin alphabet. It is one of the most obvious similarities.
However, there are many words in both German and English that sound very similar. For example:
– 'Haus' is the German word for 'house.'
– 'Universität' is the German word for 'university.'
Moreover, English speakers will notice when learning German a similarity in grammatical rules. For example, the English word changes depending on the tense, from 'drink,' drank, and 'drunk.' 
In German, you use the words 'trinkt', 'trank,' and 'trunken,' and the same basic rule applies to most other verbs as well.
5. Norwegian:
Norwegian, or "Norsk," is a Germanic language, making it easier to learn for English speakers. 
It has a large vocabulary in common with English. Unlike some Germanic languages, most Norwegian words are easy to pronounce.
There are more words in Norwegian than you might think that are exactly the same in English.
They are, of course, pronounced differently, but they are written and have the same meaning. Isn't it even better than cognates? Some of these are as follows:
– Problem as (pro-bleh-em)
– Bank as (bahnk)
Norwegian word order is similar to English. It follows the standard Subject Verb Object pattern. Even in longer sentences, it resembles English quite well.
6. French:
It is widely assumed that almost 10,000 words from French have been borrowed into English. 
According to this source, there are over 1,700 "true cognates" – words. These words look the same or similar and have the exact same meaning in both languages.
In terms of similarities, English and French also share the same alphabet. They use similar grammatical structures at times. Also, share several words (or at least roots). For example, 
– Kings and queens' names in England
– Name of families
– Pairs of synonyms 
7. Swedish Is Among The Languages Similar To English:
These two languages also share a large number of cognates. Swedish also is one of the easiest languages for English speakers.
Swedish has simple grammar rules and word order. It shares an extensive vocabulary. Moreover, they use the same Subject-Verb-Object pattern.
It helps English speakers a lot. The language also has a similar syntax to English. Swedes have a relatively easy time learning English.
The Swedish phonological system is like the English phonological system. Swedish has about 17 pure vowel sounds, slightly more than English. Verb patterns also follow the same rules.
8. Spanish:
Spanish has always been a famous language for English speakers to learn because of its reach.
30% to 40% of all words in the English language have a related word in Spanish. Spanish is also a Romance language that derives from Latin, as do many English words.
It is also one of the simplest languages for English speakers to learn. The game is only of cognates, cognates and cognates! For instance,
– Correcto means "correct" 
– Delicioso means "delicious" 
– Pizza means "pizza."
Here is also a question that arises: how many Spanish words are the same as English words? Almost 90% of Spanish cognates have the same meaning in English.
This resemblance provides a vocabulary base that transfers over when learning Spanish vocabulary.
9. Portuguese:
Both Portuguese and English are also members of the Indo-European language family. Portuguese belongs to the Romance branch (along with Spanish and Italian).
English belongs to the Germanic branch. It also includes German, Dutch, and Norwegian. The similarities between English and Portuguese languages are "genetic."
Because they are distant relatives. They have evolved in the same language area. It is a geographical area of intense linguistic exchange.
Over time, the Germanic and Romance languages became more similar. They share a large amount of vocabulary (particularly Latin borrowings). It also includes grammatical constructions.
English speakers learning the Portuguese language will also notice that some sentences are similar. They share many words with more inflection (more verb forms and nominal agreement).
10. Italian- One Of The Languages Similar To English:
Is Italian comparable to English? It is a question you may be considering. Latin influenced both languages. Italian is a language that is a direct descendant of Vulgar Latin. 
Similarly, some words in Modern English were from contemporary Latin-based languages. They were as well as from Latin itself.
Surprisingly, there are many vocabulary words in both English and Italian. These words look and sound the same. 
That is also beneficial. Most of you are familiar with some of the words you learn in Italian. They are identical in English.
Words that look the same in one language and another are cognates in the linguistic world. There are many cognates in both English and Italian.
The sounds you make when speaking English and Italian are also similar. Both languages use the same alphabet. There are many pronunciation similarities between English and Italian.
Conclusion:
English is not the most widely spoken language on the planet. It is the official language of 53 different countries. Almost 400 million people speak it as a first language worldwide. 
Moreover, it opens up the world to you and allows you to communicate with people from all over the world. 
It also has many similarities with other languages as well. We can have an edge in learning the English language. 
We need to understand that we cannot master every language, but knowing the basics can help us. It will allow us to have a consistent approach towards our learning goal.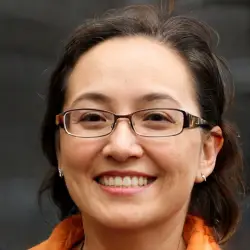 Latest posts by Elizabeth Williams
(see all)