Are you going to start your career as a translator? We are at your service to make things easier for you. Here is a list of the best languages for translators to learn. 
Let's get through this post. And see which languages are best for you to learn before starting employment. 
11 Best Languages For Translators To Learn
Communities and trademarks are growing globally. The 21st century is the perfect time to be multilingual. 
No doubt, as a translator, you should be fluent in at least two languages. There is no hard and fast rule about language a translator should master. You can choose according to your interest. 
This blog has put together the most in-demand languages in the industry. Let's get started.
1. English – Best Languages For Translators To Learn:
As a translator, the English language is a must. With around 1130 million speakers worldwide, English is the world's most spoken language.
English is a priority and a demand for international trade of every kind. The English language is used for foreign communication, trade, and politics.
English has several variants based on countries and cultures is a notable point. A prominent example of this is British English and American English.
You must be well aware of crucial differences between each variety. Also, adapt and learn according to your need. 
 2. Chinese:
After English, the following demanded language to work as a translator is Chinese.
China is an economic superpower with the world's second-largest money reserve. Its economy's status measures the importance of a state's language and culture.
So, a translator skilled in simplified Chinese is crucial as every firm wants to do business with China.
Learning the Chinese language can get you a job with a handsome salary package. In all English countries, the Chinese language is in high demand.
3. Spanish:
Spanish is another language that can be your best option to learn as a translator.
Spanish has become the third most spoken language. It has 500 million speakers all over the world. In about 20 countries, Spanish is expressed as the first language. 
These countries are Latin America, Europe, and the Caribbean. So, it has high scope for translators.
Do not get overwhelmed. It can give you a tough time while learning.
Spanish has many varieties spoken in different parts of Spanish-speaking countries. But once you master it completely, you can earn pretty well.
 4. French:
French translators are also celebrated in the language industry. So, it can be a good option for you.
Along with business needs, French is also famous as a romance language. A lot of literature is in French.
Also, it is an official language in many countries, for example, France, Belgium, Switzerland, and Luxembourg.
The 280 million speakers of French are from every part of the world. The French language is also known for its several dialects and variants. 
Becoming a French translator will require persistence, practice, and patience. But you won't regret it. A French translator is a need for every multinational firm.
 5. Japanese:
For translators, Japanese language is also in high demand.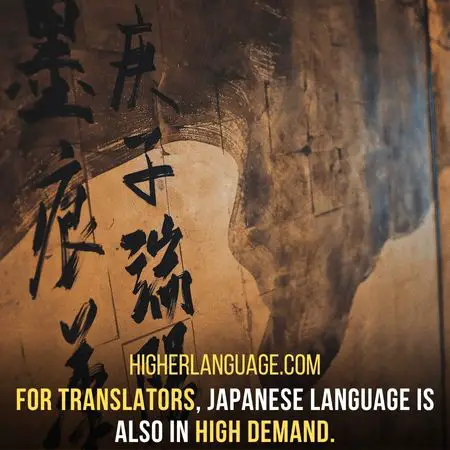 The economy of Japan is growing very fast. And companies are always searching for Japanese translators. The scope of Japanese is quite large and can earn a good amount.
English-Japanese and vice versa translators are what HR departments look for. Get fluent in both languages and ready for an attractive, profitable job.
 6. Arabic:
Being an Arabic translator provides you with a lot of golden opportunities.
Currently, there are around 300 million Arabic speakers all over the world. The market of Arab countries is growing with each passing day. The businesses are looking to work with them.
From the perspective of translation, English to Arabic and vice versa is a significant need.
The Arabic translation service is a high-paid job. But, it can be tricky even for experienced translators.
Tough because certain sounds of the Arabic language are absent in other languages. Also, many words in the English language belong to Arabic.
But in our opinion working on Arabic translation with hard work will all be worth it for your bank account.
 7. Russian – Best Language For Translators To Learn:
Another best language for translators to learn is Russian. Business and finance–related projects are sources of a pretty good income. as a Russian translator.
In the immigration department, many Russians translate documents. Also, the certificates are translated into English for the USCIS.
As a translator, you must focus on Russian grammar and get paid up to 79,000$ yearly. Many think that Russian translation is the most expensive. 
8. Korean:
Be a Korean translator and start working with the fourth-largest economy in the world.
South Korea is one of the strongest economies in the Asian continent. The European countries are always looking to do business with South Korea.
Learning Korean provides desired opportunities for Korean translators. 
The Korean language contains formality on seven levels. Each ends in a different verb. So, the Korean language is not a cool breeze at all. But this does not mean that you should give up.
Work on your skills, and you are ready to rock the industry as a Korean translator.
 9. German:
How can we forget to mention German, one of the most looked-for languages?
The German language bestows translators with various money-making opportunities. Both the freelance marketplace and multinational firms need German translators.
There are around 220 million speakers of German in almost every part of the world. German natives have strong paying capacities and welcome top-quality work.
Learn the German language for translation purposes, and focus on the three-gender rule. You will be at ease with most of your tasks.
 10. Hindi:
Hindi is another language that a translator should think about learning.
To your surprise, Hindi has about 620 million speakers. Most of them are Asians spread in every part of the world. They are a source of high revenues for worldwide companies.
Moreover, several American and European countries are in export-import relations with Hindi-speaking natives.
So, you can work as a Hindi translator in any non-Hindi firm and provide freelance services in this niche.
11. Portuguese:
Portuguese is also a perfect target for you as a translator. As a Portuguese-English translator, you can make up to 20$ per hour.
Translate documents for Brazilian, Portugal, and US clients. Apart from this, many other trade and technical departments need Portuguese translators. It increases their clients and sales. 
A Portuguese translator should care about the content's political, social, and cultural areas. Work hard as a Portuguese translator and get more than you think.
Whatever language you choose, skill and fluency are the most important things. We have done our job up to the mark and devised some practical tips for you to become a better translator.
Tips To Become A Better Translator
There are many tips that can help you become a better translator. Let's go through these tips one by one.

1. Practice Makes A Man Perfect:
To maintain and enhance your skill set in your respective language, keep doing a lot of practice.
It will make you a pro and open new doors for betterment. So, keep on practicing, keep on earning.
 

2. Consume The Relevant Material:
Translation requires all four language skills; reading, writing, speaking and listening (sometimes). So, try to consume relevant material produced in the respective language.
It can be literature, news bulletins, and movies. Suitable material increases your exposure. And make you sound more like a professional.
3. Stay In Contact With Natives:
Whichever language you choose for translation, connect with the natives.
It makes a translator sound like a native. Also, it increases the knowledge of everyday phrases and slang. 
Conclusion:
We have shared a comprehensive list of rewarding, highly-wanted languages for translators.
You can choose English, Chinese, French, Korean, Hindi, and Japanese as the best languages to learn as a translator. Focus on your ease, expected income, and interests.
Do organize your skill, keep working on them, and the sky is the limit. For your better understanding, we have added a few asked queries.   
Frequently Asked Questions
Q1. Which Language Can Pay The Highest For Translators? 
Answer: For translators, German, Hindi, and Russian work best. Your pay rate depends on various factors—for example, the level of professionalism, the client, and the company where you work. 
Q2. Can I Work On Netflix As A Translator?
Answer: Yes, a piece of good news for you. Netflix is looking for translators all around the globe. The job is to create subtitles and translations of their content. So, whatever language you have mastered, you can work on Netflix.
Q3. Will AI Replace Translators In The Future?
 Answer: A big no. AI can never replace human translators. It is because an automated system can never get the natural gradation of a language.
For instance, the lexical, grammatical, semantical, and dialectical differences.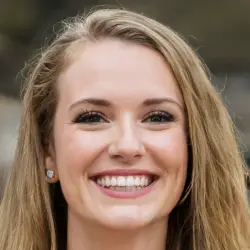 Latest posts by Sylvia Simpson
(see all)