Korean is one of the best languages to adopt as a second language! You might want the answer to "why learn Korean when there are so many other languages?"
The answer would be "because Korean is easy, rich, attractive, sounds cute, the language of the K-Industry and of course, BTS speak  Korean.
Why Learn Korean? – 10 Amazing Reasons
Learning a second language is fun. Once in a lifetime, almost everyone gets a chance to learn another language.
We think about different aspects of the language before choosing the right one to learn. If you also want to learn a language other than your mother's, Go For Korean!
Korean is one of the cute languages but this is not the only reason to opt for the Korean language in your life. 
Here are some reasons that will convince you why learning Korean is good. 
1. Korean Is Easily Adoptable:
Korean is one of the simplest languages in the world. Its characters are called Hangul. The language was intentionally created in a way to memorize quickly.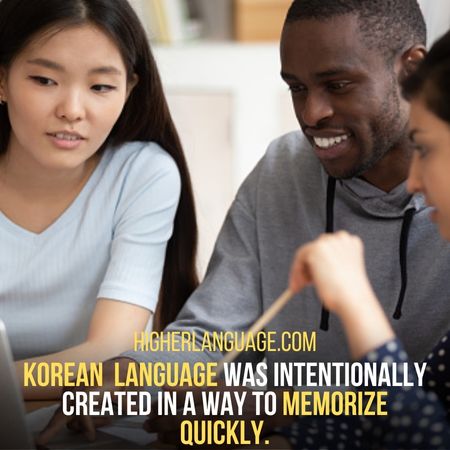 Korean will be the best if you are interested in learning a new language because it was designed to keep it simple.
There is a history behind the creation of Hangul, a present style of the Korean alphabet.
Before Hangul, Chinese alphabets were used for writing. However, they were pretty difficult, so they were only practiced by elites in Korean regions.
So King Sejong, a ruler of that time, ordered scholars to create a new way of writing patterns. So everyone can easily read and write Korean.
After creating Hangul, scholars claimed it to be a memorable and remarkable language.
They confidently stated that a wise man would learn it in one day and stupid can take maximum of ten days.
– The Grammar Is Too Straightforward:
Besides Korean alphabets, conjugate verbs and gender nouns like French or English are not confusing. A single word gives deeper meaning to everyone.
In short, Korean is based on phonetics. Therefore, it sounds the way it is written and is easy to remember, so you can get familiar with it in a short time.
2. The K-Industry Is The Reason:
K-pop, K-drama and K-movies are getting popular in international communities. I mean, who is not familiar with the worldwide K-pop bands or romantic couples of drama industries?
People from all over the world love Korean movies, songs and dramas, even with subtitles.
Today's Youth call Korean celebrities their idols and copy their styles. As a result, BTS, black-pink, PSY, Gangnam styles, Lee Min-ho and many other stars influence international audiences.
Many people know South Korea because of its powerful K-Industry. They don't understand the Korean language and rely on subtitles. But subtitles can never be a good substitute.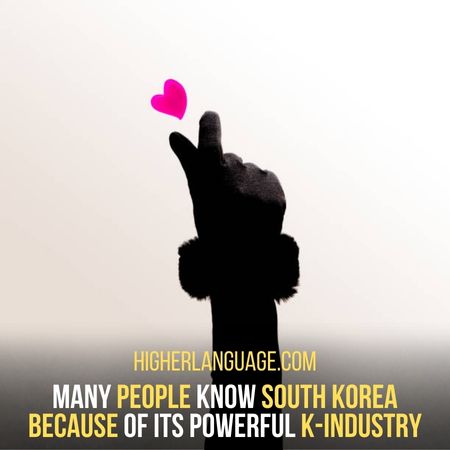 Honestly, many of us have already learned Korean words, slang and sentences from watching Korean series.
Learning Korean will be a great idea if you want to enjoy Korean music and dramas. Even when it's straightforward and the accent is cute too.
3. You Can Study in South Korea:
South Korea is one of the fastest-growing countries. From the quality of life to the strong economy and educational point of view, Korea is a good option.
Furthermore, many South Korean universities offer a wide range of opportunities. Various options attract international students.
You can get a quality education in prestigious Korean universities at an affordable fee. So, learning Korean is a good idea if you want to study in South Korea.
It will help you study and build good relationships with staff and friends.
A good thing about South Korean universities is they also offer language courses. By knowing their language, you can connect in better ways. So what's stopping you from learning Korean?
4. For Better Career Opportunities:
South Korean multinational companies have shown significant performance in the world.
Some of the prominent names are effortlessly recognized in all foreign countries.
POSCO, Hyundai Motors, LG Electronics and Samsung electronics are not infamous to us. All these popular names belong to South Korea.
If you want to have a promising career through multinational brands, Korea is an excellent opportunity. Learning Korean will make a distinction in your CV.
Korean companies will prefer you to be their part. Bilingual candidates are always welcome due to their vast knowledge.
Besides that, Korea is a developed country in technological advancement. Therefore, a lot of better career opportunities are available in Korean companies.
If you become fluent in Korean, it will help you in building a successful career in Korean enterprises. In addition, you will have broader choices for your horizontal growth. 
5. Korean As Konglish:
Young Korean generations have borrowed many English words. So now you can find several English words in Korean that make it Konglish, a combination of Korean and English.
For English speakers, learning Korean is relatively more accessible now. Konglish is an advantage for English speakers.
English is an international medium of communication. If you understand English, learning Korean goes in your favor. Chill!
6. To Settle In South Korea:
Knowing Korean will give you countless benefits if you plan to settle in South Korea.
First of all, it's a native language. So interacting in the local language will help you to build a friendly relationship with Koreans.
Second, living in Korea is inexpensive compared to other developed countries. If you speak  Korean, it will help you in Korea. You could live without worrying much about financial shortcomings or language barriers.
Moreover, nobody could get your benefit by treating you as a foreigner. So if you plan to settle in Korea, learn Korean first.
7. For Exploring Korean Culture:
Korean culture is rich in customs, traditions, history, love and art. If you love exploring different cultures, learning about Korean culture is worthwhile.
Korea has a fascinating history as a colony of Japan. Their religious values, cultural beliefs, art, etc., have much to explore.
Their culture is portrayed through various Korean series. In addition, many cultural practices of weddings, funerals, and interesting superstitions are worth studying.
To have a contextual understanding, you need to learn their language. Otherwise, interpretations give shallow meanings.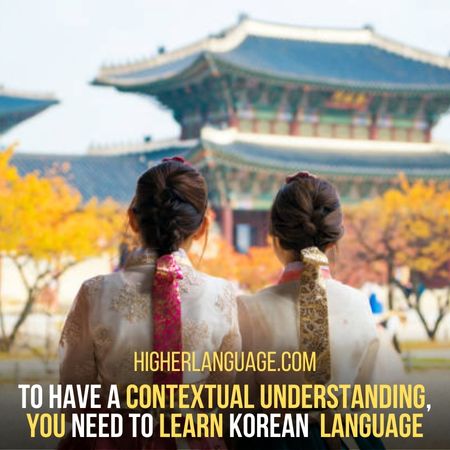 By learning Korean, you will be able to learn about their festivals, obsession with Kimchi, family systems and symbols of different cultural aspects.
8. The second language Improves Mental Capacity:
Learning a second language stimulates brain cells. Therefore, it has a positive impact on brain health.
It improves memory and strengthens rational thinking. That's why school teaches at least two languages at an early age.
Korean Is a unique language. Korean alphabets are different from other languages like English or Arabic. They look cute and exciting.
Also, the Korean accent is very appealing. It attracts people and prompts them to listen more. The good thing is that Korean people will not judge you for speaking it wrong. Instead, they will correct you politely.
So if you are thinking about learning another language, why not Korean?
9. Visit Korea:
Korea is a sight of attraction for several reasons. First, learning Korean will improve your travel experience.
Many people want to visit Korea because of their K-pop and K-drama idols, especially BTS.
Moreover, Korea has a lot of things to catch your attention such as ;
– Deep history
– Influential neighborhoods like Japan and China
– Beautiful places
– Historical symbols
– Beaches of Busan
– Unique traditions 
– Kimchi
– Mountains of Jeju-do
– Modern Seoul etc. 
In addition, if you have seen Korean series, like Squid Games, Train to Busan, Legends of the Blue Sea, Sky Castle, etc., you must want to visit beautiful Korean locations.
So learning Korean will increase the joy of your visit to Korea. It will enhance your experience and interactions during your stay.
Koreans are a  friendly nation that shows respect and love for foreigners. Koreans have attractive features. After visiting Korea, you will love them more.
To enjoy all the charms of Korea at best, you must try and learn Korean. It will be worthwhile. Trust me; you will not regret it.
10. BTS Don't Know English:
BTS is no longer an unknown name. The Korean band of seven boys is rocking the world. Their fans, known as Army, are crazy about them.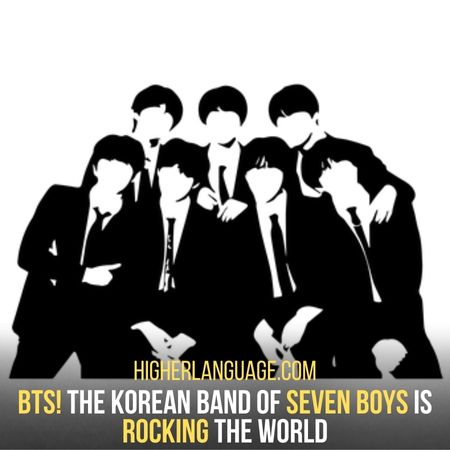 An interesting thing about BTS is that all band members except the leader don't speak English. Instead, they speak  Korean to communicate while still having a huge fan following. 
They don't use  English and audiences don't understand Korean yet love them by heart.
Their International Armies love the Korean language and try to learn it for better understanding. So if you are an actual Army, I'm sure learning Korean would be your priority.
Final Thought!
Everyone can speak their mother language but knowing many languages enhances your personality. Also, people find it attractive and cool.
Learning Korean is relatively easy and has many benefits. For example, you can enjoy the K-Industry better, live peacefully in Korea, have better educational and career opportunities, have effective intercultural relationships and much more.
After knowing all these reasons, there is no place for "why learn Korean?". Learning Korean will be exciting and appealing. I guarantee you. It will be all fun!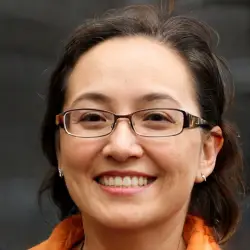 Latest posts by Elizabeth Williams
(see all)