How does English sound like to foreigners? It is indeed a curiosity to some people. If you are among those, you are in the right place.
Let's proceed to learn; how does English sound to foreigners?. You will get a detailed guide on it.
The English Language And Its Importance
Over 1.348 billion speakers as of 2021, English is the most widely known dialect on the planet. It is also spoken as a 2nd language by around 978.2 million individuals. 
Simply a lot of English speakers are not native English speakers. Thus, the subject of how English sounds to non-native English speakers arises. To non-native speakers, English can appear like the following: 
"Slurred sentences, excessive use of s's and r's, melodic in tone, and unique in its use of vocal intonations. Some locations will have a little of these qualities. It is because of the various dialects of English." 
Appealing Languages and English:
You ask individuals which language appeals to them the most. You will see they will frequently choose French, Spanish, or Italian.
English language, on the other hand, has never really been able to win this contest. When we say a contest, it means the syntactic and semantic beauty contest. 
So no one thinks the English language is attractive? Rachel Xiao is a native Mandarin speaker. She studied English at International House London for 3 years, said:
'I think British English is extremely lovely. 'It has a lot of movement.' When I listen to native speakers, it's as if they're singing a song. It's as all of the words seem to be connected.'
The English language is not unique to the United Kingdom. It's an international language. It has a wide range of dialects.
So, does dialect have an impact on the English language's phonetic similarity? Rachel further explained:
'American and British English seem very different to me.' 'American English appears to be more informal. They are also functional, whereas British English appears to be more sophisticated.'
British English:
Anglo-English or British English is the main version of "the English language." It is in use in Great Britain.
It is different from that used throughout. In the United Kingdom, the written form of English has a number of possibilities. For example, 
– The adjective wee, is almost used in East England, Scotland, North and Ireland
– But the adjective little is also used just about everywhere. Nonetheless, there is a significant level of written English homogeneity in the UK. That may be defined as British English.
Thus, the question; how does English sound to foreigners? has variety of answers.
Features Of British English:
The articulation of the letter R and the oral phonation T are linguistic elements. These are in British English. Moreover, it includes some vowel sounds unique to this accent as well.
1. T-stopping:
Once considered a British trait, /t/ now generally manifested as a glottal stop. It is in the phonation place in a phenomenon known as T-glottalization. 
A glottal stop is when you pronounce a consonant by stopping airflow in your glottis.
It is in a variety of types of spoken British English. The glottal stop has extended greater extensively than it ever did. It extended in sentence termination, being not heard as "no." 
That is according to mainstream media based in London. Even when at the start, including afterward, it is still demonized. It is despite the fact that it has nearly reclaimed /t/.
2. R-dropping:
Beyond the West Country and other adjacent regions of the UK, the letter R is not heard. It is as if it is not preceded by a syllable but rather extends the previous vowel. 
Non-rhoticity is the term for this condition. In these same locations, there is a propensity to put an R. It is to put it between one vowel-ending word then the next vowel-beginning word. 
Also, words that are no longer separate are here. This is also owing to impacts from London. Sugar and car are two instances of R-dropping. It is when the R is not pronounced.
3. Diphthongization:
Prolonged syllables are also diphthongized differently in different British accents. It is with southern accents frequently converting them to diphthongs. 
It also contains northern regional accents, typically retaining several of them. In contrast, North American cultivars are somewhere in the middle.
By knowing these you'll get the answer of question. The question;  how does English sound to foreigners?
American English:
The U.S. English, is another name for American English. It refers to a collection of English dialects spoken in the US.
English is the commonly spoken and famous language in the US. Also, it is the country's official common language. In the majority of cases, it is in administration, academia, and business.
American English has risen to prominence as one of the most spoken variants of the language on the planet. It was from the beginning of the century. 
Many features of accent, lexicon, syntax, and, especially, writing are uniting into one. It is across the United States yet different from others. 
That is different from the English versions around the globe. There is a pretty consistent dialect spectrum native to such parts of America. 
It also affiliated nationwide to telecast mainstream media. Moreover, an educated way of speaking is also referred to as "Standard" or "General" American. 
That is a consistent dialect universe native to some areas of the United States. It linked nationally with mass media and educated dialects. 
Language information refutes the idea that there is one "standard" American accent. The accent of the American English changed. It changed, with some regional dialects dying and others emerging in the twentieth century.
Difference Between American And British Language:
Phonetics, linguistics, lexicon, and, syntax and spelling are all areas. These are where American English and British English differ. 
Noah Webster's is an American Dictionary of English, also known as Webster's Dictionary. It also published in 1828. It codified a number of these pronunciations.
Distinctions in grammatical rules create a simple form. Thus do not influence consensual understandability. The examples involve: 
– A lack of distinction between adverbs and adjectives. 
– It is with the comparable adjectives being in use as adverbs. Such as he ran quickly/he ran quick.
– The distinct use of certain modal verbs.
– Some official (rather than speculative) consensus with compound words.
– The distinct words and phrases and adverbs in some situations.
– Different history versions of some verbs. However, the ostensibly "British" forms can be observed in American English writing.
– Different prepositions and adverbs in specific contexts.
There are a few grammatical standards that change. British English is much more forgiving of operated phrases. These are in American English as "comma splices." 
American English requires periods and commas inserted inside. These will be the closing quotation marks. It is even when British regulations might put them beyond. 
In American English, a dual quote mark ("as here") has also preferred over the single mark ('like this').
Factors Of Learning English:
English learning depends upon the following main factors.
– How diligently you learn.
– The current English proficiency.
– You'll require a higher amount of English.
– How often practice do you do?
– What tongues do you already know?
– If you live in an area where people speak English.
– How proficient will you be at picking up new languages?
Conclusion:
In a year, a beginner can learn English. That's fairly quick. Even if it is not as quick as some of the 15-day claims you read on the internet. 
A year is the typical length of time it takes an adult to become competent. The competency is that much in English to explore the field. It is if he begins as a beginner and learns for at least 5 hours per day.
So how does English sound to foreigners? Despite the fact that studying English while you do not know how to read can be difficult.
You can occasionally read sections from a book aloud loud. It didn't feel right sometimes. It's as if you're speaking an incantation or a dead tongue, and it's really irritating for a pupil.
On the other hand, some foreigners who have the urge to learn English can understand it. It sounds good to them because they have an interest. 
Thus it all depends on how much you take an interest. Learning any language is not that difficult. We should not compare it, by the way, a language sounds.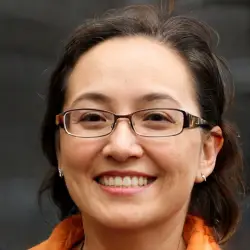 Latest posts by Elizabeth Williams
(see all)