The Hindi language is the second most widely spoken language. Over half a billion people speak it. Thus, languages similar to Hindi have great significance in this regard.
By learning them, you will also know more about the rich culture of Indo-Aryan languages.
Languages

Similar To

Hindi- 6 Major Options 
Below is the list of 6 languages similar to Hindi. Moreover, you will get to know some interesting facts about these languages. Let us proceed to know in detail:
1. Urdu- One Of The Languages

Similar To

Hindi:
It is an Indo-Aryan. Primarily, people in South Asia speak this language. It is Pakistan's national language.
Urdu is an Eighth Schedule language in India. The Constitution of India also recognizes its status, role, and cultural heritage. 
Let us ask Hindi and Urdu speakers to sit at the same table. Then ask them to conduct a fifteen-minute conversation in their respective tongues. 
There are 95% chances that they will understand each other without any problem. Despite this, people in the subcontinent believe that the two languages are different. Linguists claim that:
"Hindi and Urdu,

are standardized

registers of the same language. It doesn't matter whether they are spoken in Mumbai's Gateway of India or Walled City of Lahore."
There is no point to argue that there is no difference between the two registers. They are also written differently at the most basic level.
Hindi uses the Devanagari alphabet, and Urdu uses the Perso-Arabic script. However, Urdu is one of the languages similar to Hindi.
Interesting Facts About Urdu:
Learning Urdu could turn out to be one of the most worthwhile efforts you make. The Urdu language has one of the most beautiful tones of any language. 
Urdu has a rich history, culture, and religious influence. It has some of the best literary and poetic works. These works have influenced the moral and spiritual growth of the region.
2. Nepali Language:
The Indo-Aryan languages Hindi and Nepali are both Indo-Aryan. It is Nepal's official national language as well as its lingua franca. 
Nepali is one of India's 22 scheduled languages. Thanks to the Nepalese population in the Northeast. On the other hand, the Nepali language has many more Sanskrit derivations.
The Republic of India speaks Hindi. In contrast, Nepali is the language of the Federal Democratic Republic of Nepal. They both use the same script, which is Devanagari.
Nepali is an SOV language (subject-object-verb). There are three main levels or gradations of honorific:
– Low
– High
– Medium
There is also a second highest honorific which is to refer to members of the royal family. It is also used among the royals themselves.
Like all modern Indo-Aryan languages, Nepali grammar has been highly syncretized.
Interesting Facts About Nepali:
This language is the widely spoken language in the country, with 44.6% of the population speaking it. 
Since the formation of Greater Nepal, the Nepali language has grown in popularity. Moreover, it is a simple means of communication among all Nepali speakers.
3. Bengali Language:
It is an Indo-Aryan dialect, also known as Bangla, and is the official language of Bangladesh. It is among India's 22 scheduled languages. This language is from the Brahmi script. Bengali has two standard styles: 
– Sadhubhasa 
– Chaltibhasa
They are not mutually understandable. Yet there is enough vocabulary overlap that you can start understanding them. 
Many Bengali speakers have a good passive knowledge of Hindi. On the other hand, they may or may not be able to speak it fluently, but many can. 
This has less to do with the mutual intelligibility of languages. It also has more to do with social considerations. 
The same is not valid for Hindi speakers. As they rarely speak or understand Bangla unless they have a Bengali connection.
Bengali has no feminine gender (i.e., only one gender). However, the words are basically identical: only slight differences in sound and spelling.
Interesting Facts About Bengali:
When it comes to the Bengali language, every Bangladeshi has the same expression. Bengali is one of the world's most beautiful languages. 
The language has a seductive quality to it and a strong sense of affection. It also has a lovely writing scheme. Bengali is the world's sole language for which individuals gave their lives in Dhaka in 1952.
4. Punjabi Language:
Punjabi has a native speaker population of more than 120 million people. It is an Indo-Aryan language as well. The majority of these native speakers live in the Punjab provinces of India and Pakistan.
The word "Punjab" is from Persian and means "five streams." It is alluding to the Indus River's five significant branches.
Moreover, it is connected to Gujarati and Bengali. It's a descendent of the Sanskrit language. According to a study published by the Language Technologies Research Centre, Hyderabad (India):
"Hindi and Punjabi have several cognates in common."
Those words that are similar in the two languages are cognates. This is owing to the fact that the languages share a common ancestor. Moreover, the words have the exact linguistic origin.
Researchers also compared cognates in written samples between Hindi and Punjabi. They discovered that the two languages have a lexical similarity of 57.63%.
Finally, the mutual intelligibility of the languages could be attributable. It is owing to the fact that speakers are multilingual and Punjabi and Hindi are in contact.
Interesting Facts About Punjabi:
Punjabi is the world's tenth most widely spoken language. It is the 'mother language' of around 2.5 million Indian residents. 
Moreover, Punjabi is a tonal language. It has varied tones in Punjabi can distinguish words that otherwise sound similar. The lost murmured series of consonants gave rise to three phonetically distinct tones.
5. Marathi Language:
Marathi is an Indo-Aryan language. It is also spoken primarily by the Marathi people of Maharashtra, India. Maharashtra's official language is Marathi. 
After Hindi, Marathi has the third most significant number of native speakers. When comparing each word in a sentence, Hindi and Marathi are relatively similar. 
However, Hindi speakers do not grasp Marathi right away. Marathi is a relatively simple language to learn. These languages originate from Sanskrit. 
basic comprehension of Marathi requires six months of exposure to the language. A brief comparison of a Hindi and Marathi sentence is as follows:
English: How are you? I'm fine
Hindi– Aap kaise hain? Mei theek hun. (Formal version)
Marathi– Aapan kasā āhēsa? Mī ṭhīka āhē
Interesting Facts About Marathi:
Marathi is India's fourth most widely spoken language. Also, it is the world's 15th most spoken language.
The majority of Marathi loan terms come from Arabic, Persian, and Urdu languages. There is a great deal of dialectal variety in the colloquial Marathi language.
It has a total of 42 dialects, according to research. The majority of the variety in Marathi dialects is phonological and lexical. 
6. Is Gujarati Among The Languages

Similar To

Hindi?
Gujarati is an Indo-Aryan language spoken mainly by Gujaratis. Gujarati is a member of the Indo-European family of languages.
In India, the state of Gujarat has made it the official language. It has 55.5 million native speakers. Both of these languages are also quite understandable.
The majority of native Hindi speakers can converse fluently in Gujarati. But almost all native Gujarati speakers can converse fluently in Hindi. 
Its grammar is the study of the Gujarati language's word order. It also includes case marking, verb conjugation, and other morphological and syntactic aspects. 
Interesting Facts About Gujarati:
Gujarati is a 1000-year-old language. Gujaratis are well-known in their communities for spreading Gujarati culture and language.
As a result, Gujarati is extensively spoken in the US, Canada, South Africa, and Pakistan. Gujaratis have used their excellent cuisine, dance, and culture. It is to propagate their successful legacy.
Final Thoughts:
Every state has its language. Those languages have different dialects or methods of speaking them. 
As a result, India is the world's most linguistically diverse country. Moreover, languages are a way of expressing one's feelings and emotions.
It can be in written or spoken form (verbal). Every language descended from an earlier script in some fashion.
The Indo-Aryan and Dravidian families are the two basic groups. All Indian languages are classified into these two language families.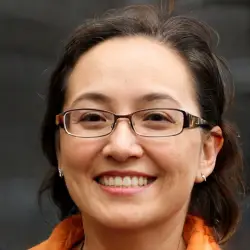 Latest posts by Elizabeth Williams
(see all)