Are you a multiple language learner? Are you on a hunt for languages similar to Italian? You've landed the correct page!
This article will brief you about the similarities between Italian and these languages. Keep reading to learn the important similarities between Italian and English.
Top 6 Languages Similar To Italian
Italian is a Romance Language. So, it has similarities with other romance languages. These include French, Spanish, Portuguese, and Romanian. It is also similar to English, which is a Germanic Language.
Below are the 6 most similar languages to Italian. So, Let's discuss the similarities between Italian and these languages one by one.
1. French – Top Most Similar Language To Italian:
If you're learning Italian and want to learn another language, French is the easiest option. Here are some examples of how these both Romance languages relate!
French and Italian are the most similar of all the Romance languages in terms of vocabulary. There is an 89 percent lexical commonality between both the languages.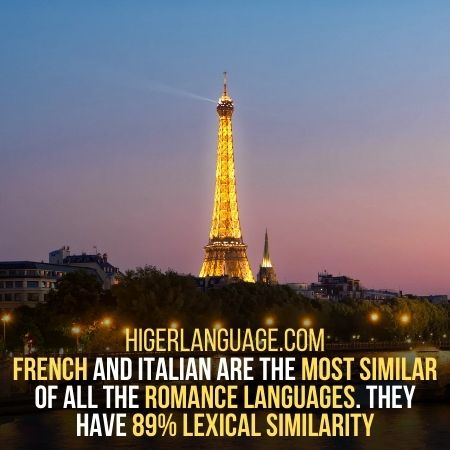 This is because both have "Vulgar Latin" roots. The pronunciation differs by only a vocalized vowel at the end of the Italian phrase. For example:
| | |
| --- | --- |
| FRENCH | ITALIAN |
| Piscine (pool) | Piscina (pool) |
| Appétit (appetite) | Appetito (appetite) |
Similarities In Grammar:
The grammar of both Italian and French is strikingly similar! Here are a few of the key parallels:
– They both are SVO languages (subject-verb-object).
– The method of conjugating words is similar
– They use adverbial pronouns (in French, "en" and "y"; in Italian, "ne" and "ci")
– They frequently use the perfect tense to represent the simple past
For example:
| | | |
| --- | --- | --- |
| ENGLISH | FRENCH | ITALIAN |
| He has always lived here | Il a toujours vécu ici. | Ha sempre vissuto qui. |
Similarities In Alphabet:
The written alphabets of both Italian and French are identical. But, pronunciation rules differ.
The letters K, J, X, W, and Y are not a part of the traditional alphabet in Italian. But, they exist in loanwords. The French alphabet also comprises the same characters as the English script.
2. Spanish – 2nd In The Languages Similar To Italian:
Another similar choice is Spanish. Spanish and Italian share so many similarities. A simple phrase delivered slowly by a good speaker to a patient listener can make sense for both.
Both Italian and Spanish belong to "Vulgar Latin," the term used to refer to spoken Latin. However, The linguistic similarity between Italian and Spanish is between 82-85 percent.
It becomes possible to figure out what's going on if a Spanish speaker knows a little Italian. It is also possible if an Italian speaker has any exposure to Spanish.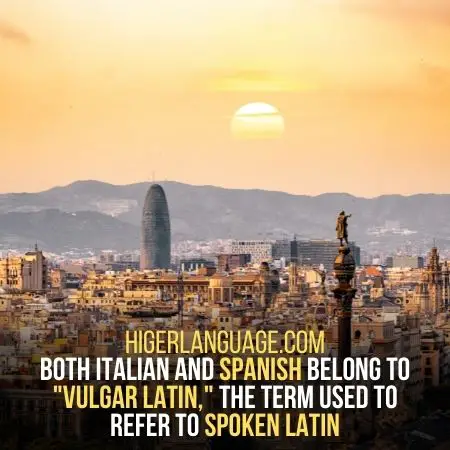 Overall, there are many similarities between Italian and Spanish grammar, including
– Basic sentence structure and order (SVO, just like English)
– Grammatical gender and arrangement between adjectives and nouns in gender
– Plurals and arrangement between adjectives and nouns.
– Conjugation, with the majority of the same ones being employed
– Similar usage of direct, indirect, and objective pronouns
– Using formal language while talking to older people
– Limited use of case (unlike German, Russian, or Modern Standard Arabic)
3. Portuguese – Similar To Italian:
Portuguese, like Italian, is an orthographic language. This means that words are written exactly as they are spoken. These Romance languages also have a lot of terminology in common.
Brazilian Portuguese has far more Italian-like phonetics than European Portuguese. European Portuguese has a more Slavic sound than Brazilian Portuguese.
After Buenos Aires and before New York, São Paulo, has the 2nd largest Italian community outside of Italy.
Because of the Italian impact in the area, this dialect of Portuguese sounds like Italian. Argentina also has a comparable language adaptation.
Paulistas (people from São Paulo) don't use the "s" at the end of plural words. According to linguistic theories, the plurals in Italian always finish in "i" or "e."
Example:
| | | |
| --- | --- | --- |
| Paulista Portuguese (informal) | Portuguese | Italian |
| as coisa | as coisas | le cose |
4. Romanian – One Of The Languages Similar To Italian:
Romanian is the closest Romance language relative to the other Romance languages. Both Italian and Romanian have roots in conversational Latin. This was widely used across the Roman Empire.
Vulgar Latin has influenced all of the Romance languages. Both the Romanian and Italian languages have also belong to the same category.
Romanian diverged from its Latin roots quicker than the other Romance languages. But, one could predict more differences than parallels between the two languages.
In general, the mutual intelligibility of most of the Romance languages is astounding. Therefore, the native speakers in that category can communicate a certain degree.
Italian also has a significant influence on Romanian's evolution. Around 38 percent of the total Romanian vocab is of French or Italian origin. But, sometimes it can be a blend of both languages.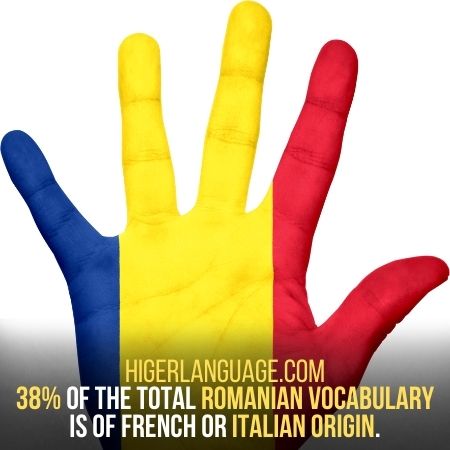 In general, Italian is the most closely related Romance language to Romanian. But, French is the most closely related Romance language to Italian.
It is easier for a Romanian to learn Italian than for an Italian speaker to understand Romanian.
As a matter of fact, a Romanian speaker can comprehend almost
65 percent
of the spoken Italian language. They can also understand almost
85 percent
of the written Italian language.
Italians also claim to be able to comprehend Romanian to a significant level as well. Both Romanian and Italian share a similarity of about 77% in terms of lexicon. This is, no doubt, an excellent result.
5. English – Similar To Italian:
English belongs to Germanic language family. It still has similarities with some Romance Languages.
Italian and English, both the languages have a lot in common. Learning Italian becomes a little easier once you're aware of these parallels.
The alphabet in both Italian and English is same. But, there is an exception. Italian considers the letters K, J, X, W, and Y foreigners and uses them only in import terms.
The English characters "e" and "r" sound similar to the Italian characters "a" and "i." Italian learners may misspell these.
Days, months, languages, and other terms are capitalized in English. But, they are not capitalized in Italian.
Vocabulary:
Many words borrowed from Latin are also present in the English and Italian languages. This helps with language development, but it also leads to the problem of fake friends.
Many vocabulary words in both languages have the same appearance and pronunciation. Words that are similar in appearance from one language to another are cognates.
In both English and Italian, there exist many cognates. Because both languages had an impact from Latin, this is the case.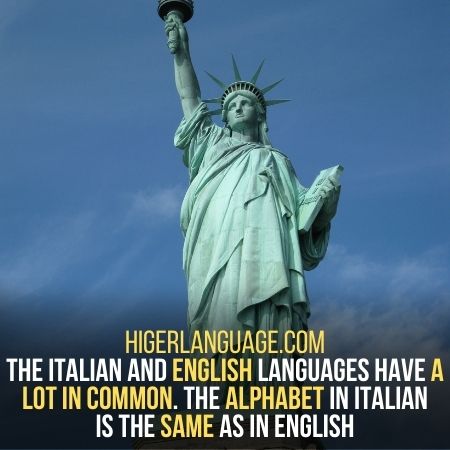 For example:
| | | |
| --- | --- | --- |
| WORDS | ENGLISH | ITALIAN |
| Good/clever | Brave | Bravo |
| Publisher | Editor | Editore |
| Hunger | Fame | Fame |
| Book shop | Library | Libreria |
The Italian language is a direct descendant of Vulgar Latin. In the same way, several words in Modern English have come from Latin-based languages. Many words come from Latin itself.
Sentence Structure:
In Italian, sentences are usually structured in the verb, subject, and object order. This is also known as SVO.
The good news is that both English and Italian have the same sentence structure. But, if you're an English speaker, this won't come as a surprise.
For example:
ENGLISH
ITALIAN
I drink coffee.

I: Subject

Drink: Verb

Coffee: Object

Io bevo caffè.

Io (I): Subject

Bevo (drink): Verb

caffè (coffee): Object
Similar Sounds:
The tones you produce in Italian and English are also comparable. Both Italian and English utilize the same script. There are significant similarities in the pronunciation of both Italian and English.
Vowels and consonants, for example, often make the same sounds in both languages. But, there are certain unusual letter pairings in Italian that produce specific sounds.
6. Catalan – Another On The List Of Languages Similar To Italian:
Catalan also shares many characteristics with other Romance languages in the area. These include Italian, Spanish, and Portuguese, among others. On Catalan television, they don't even subtitle Italian.
According to Ethnologue, both Catalan and Italian have an 87 percent lexical similarity.
Unstressed vowels in Western Catalan are five: /e/ > [e]; /o/ > [o]; /a u i/ stay separate. This reduction pattern is also present in Italian. It comes from Proto-Romance.
However, Catalan is almost entirely understandable if spoken slowly and with a Valencian accent.
Conclusion:
All "Romance Languages" originate from Latin. So, you may not identify which one is the most similar; you can tell they're all rather similar. It will be simple for any Italian speaker to learn these languages.
Learning related languages makes it easier to communicate with others. It also offers you the ability to speak or express yourself confidently.
Similarly, learning languages that are similar to Italian can help to improve communication. Learning any of these languages will be a fantastic exercise for language learners.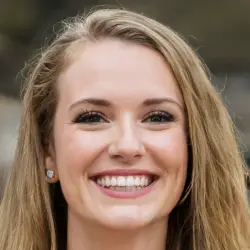 Latest posts by Sylvia Simpson
(see all)