Are you thinking of learning languages similar to Romanian? Romania is the only country in the former Soviet Union that speaks a Romance language.
By knowing languages similar to Romanian, you can gain confidence and lead a future. 
Languages Similar To Romanian- 7 Options
Nearly 30 million people speak Romanian as their first language. Furthermore, approximately 4 million individuals worldwide speak Romanian. They speak this language as a second or third language. 
Down we have some languages similar to Romanian. Let us proceed to learn more!
1. Italian Is Among The Languages Similar To Romanian:
Both Romanian and Italian can be traced back to the Roman Empire's vernacular Latin. As it is referred to, Vulgar Latin influenced all the Romance language. It includes Italian and Romanian.
Most Romance languages have a remarkable degree of mutual intelligibility despite their differences. Native speakers of most of the languages in that group can comprehend each other.
That happened without having to learn each other's languages to some extent. The development of Romanian was also heavily influenced by Italian.
Around 38% of Romanian vocabulary is of Italian or French origin. Sometimes. It is the blend of two. Indeed, Romanian speakers can understand roughly 65 percent of spoken Italian.
Eighty-five percent of written Italian is understandable by Romanian to a great degree. Italian and Romanian share a lexical similarity of roughly 77 percent. No doubt this is an excellent outcome.
2. Albanian:
Both languages belong to the Balkan sprachbund. Albanian and Romanian solely share some features. 
For almost a century, researchers have investigated phonological and morphological aspects of these languages. 
The similarities between Romanian and Albanian go beyond their shared Balkan traits. Also, the putative substrate words these two languages include are :
– Calques
– Phonetic modifications
– Proverbs
The Tosk dialect of Albanian, which is also spoken in Southern Albania, developed in a similar way. The way is according to the early Romanian. The examples of this common feature are:
– The centralization of /a/ before nasals
 – Rhotacism of intervocalic /n/ .
3. Is Spanish One Of The Languages Similar To Romanian?
Is it possible for a native Spanish speaker to comprehend a native Romanian speaker? Spanish and Romanian are Indo-European Romance languages that descend from Vulgar Latin. 
Spanish belongs to the Western-Romance language family. On the other hand, Romanian belongs to the Eastern-Romance language family. 
The noun-verb-object sentence pattern is also used in both Spanish and Romanian. In both languages, adjectives are usually added after the noun we have modified. 
There is also a neutral noun in Romanian. Romanian and Spanish are both Romance languages, so there are many cognates present.
The words also are spelled or spoken the same but signify the same thing. Most of the lexical comparisons show a 70% similarity between the two languages. This indicates that over 70% of Spanish and Romanian words are nearly identical.
4. Portuguese:
According to Romanian linguists:
"Portuguese is the most comparable of all Romance languages to Romanian."
That is because of the structural similarities between the two. It is in the perimeter of the Latin-speaking world. Besides, they are Romance languages; both sound like Slavic languages to Spanish speakers. 
Except for Hungary, Romanian has a few words from Slavic languages. After all, they are also surrounded by Slavic languages. 
The tonal structure of Portuguese (particularly Brazilian Portuguese) and Romanian is quite similar. The intelligibility varies depending on the text. The majority of informal or literary texts are entirely incomprehensible.
In Romanian, many words end in an "a" sound (an as in "father") in most Romance languages. Also, some end in an "e" sound (e as in "mother"). Although the sound is not identical, it is a close match.
5. Moldovan:
Moldova is a landlocked country with a far more varied and richer land shape. On 23 December 2013, the court of the Republic of Moldova stated that Romanian is the official language.
Before the 19th century, these languages were in a Romanian Cyrillic alphabet. That too is based on the Old Church Slavonic alphabet. Nonetheless, the Moldovan national song, "Limba Noastra" ("Our Language"), reflects Moldovan pride.
6. French- One Of The Languages Similar To Romanian?
French is a Romance language. It belongs to the Indo-European language family. Like all Romance languages, it descended from the Roman Empire's Vulgar Latin. Gallo-Romance gave rise to the French.
There are many terms and specific grammatical characteristics that are from French. That is due to the fact that they have roughly 75% lexical similarity in Romanian. 
For example, "Merci" is the French word for "thanks," and it was "Mersi" in Romanian. That was with the same pronunciation but a different orthography. 
Moreover, the origins of several Romanian terms can be traced back to the French language. As a result, several of the words we use share a common ancestor. 
Some are incredibly similar, while others have evolved in diverse ways over the years. Romanians unconsciously use a couple of French masterpieces in their regular conversations.
7. Latin:
Latin is an Indo-European language that belongs to the Italic branch. It was of the Indo-European language. The following elements in the Romanian language were from Latin:
– 90% of function words
– 80% of adverbs
– 68% of adjectives in Romanian 
Romanian has also inherited roughly 10,000 lexical items from its original language, Latin. These include the most fundamental societal concepts, such as:
– muiere "wife" (< Latin mulier)
– om "human" (< Latin homo)
Like French and Spanish, Romanian had words that were also from Latin. They adopted words from Latin or Italian/French in the Early Modern period. Moreover, these words had the exact origin as a word in their language.
Conclusion:
In conclusion, learning languages has many cognitive benefits that are undeniable. Learning a second language has numerous other advantages, including:
– Improved academic performance
– Cognitive development
– Cultural awareness
Language also allows us to convey our feelings and thoughts. Moreover, it is unique to us. It will enable us to express other cultures' and communities' distinct beliefs and practices. Thus, learning languages similar to other languages have a significance of their own.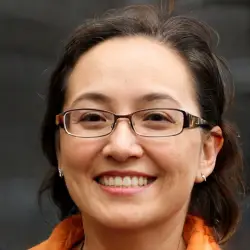 Latest posts by Elizabeth Williams
(see all)