Can you learn languages similar to Portuguese? If you are wondering the same, then this article is for you.
Stick to the end, and you will find the right choices of languages similar to Portugues to start with.
8 Best Languages Similar To Portuguese
Portuguese owes its popularity as the second most spoken Romance language after Spanish. It is an immensely famous language having 10 million speakers.
Below is the list of languages similar to Portuguese:
1. Is Spanish Among The Languages Similar To Portuguese?
Spanish is the fourth most spoken language in the world. More than 500 million people speak Spanish globally. Portuguese and Spanish are two of the most widely spoken languages.
They are Ibero-Romance languages that arose in the Iberian Peninsula. They also share many similarities. It allows people to general comprehend each even if they are not native speakers!
These languages have a lexical similarity of 89 percent. That means that 89 percent of terms in one language are equivalent in the other. 
They are also mutually intelligible. Phonetic, morphological, and syntactical similarities are essential factors in mutual understanding. Moreover, a majority of grammatical rules and terminologies are interchangeable in these languages.
2. French:
Portuguese and French are the two most widely spoken Romance languages globally. They have the exact origins. They are from Latin, so one can gain a fundamental understanding while studying them.
It is also simpler to learn a language when you know the common grounds. That is what happens while speaking Portuguese and French together.
Due to the differences in pronunciation, they are not mutually understandable. Yet, Portuguese and French are partially mutually comprehensible in written form. 
A sentence in Portuguese may appear to be quite different from a sentence in French. If you analyze this phrase, you will find many commonalities.
3. Italian- One Of The Languages Similar To Portuguese:
These three languages belong to the Romance language family. The Romance languages are a branch of the Indo-European language family. It is also descended from "Common Latin."
Written Spanish or Italian is simple for a Portuguese speaker to comprehend. But, the dialogues are not easy to follow.
Brazilian Portuguese has a more Italian-like pronunciation than Spanish. In fact, there are communities in Brazil where Italian is the first language. 
On the basis of pronunciation, European Portuguese is closer to Spanish than Italian. It is more like a distant cousin of Italian.
For the most part, Italian grammar uses the same S-V-O word order as English. It is the estimation that basic fluency in Italian can also be acquired in twenty-four weeks (or 600 hours).
4. Russian:
Stress-timed languages with a similar rhythm, Portuguese and Russian, have common phonological traits. That makes them sound deceptively identical.
Both languages have a lot of palatal consonant sounds in common. It also has a hushing fricative sound in common. Portuguese and Slavic languages are stress-timed, a common feature of both.
Vowel reduction and language cadence are the results of a stress-timed accent. That is in both Portuguese and Slavic languages.
The fact that Portuguese uses the sound "sh" adds to the resemblance to Russian. Slavic languages are stress-timed, which is why European Portuguese sounds similar to Slavic.
5. English:
English is a West Germanic Indo-European language. The people initially spoke it of early medieval England. If you're familiar with word classes in English, you'll find Portuguese grammar to be a breeze. 
Both languages use comparative syntax and grammar, and vocabulary in the same way. The majority of words in Portuguese, as in English, are of four categories:
– Verbs
– Adverbs
– Nouns
– Adjectives 
Articles, prepositions, pronouns, numerals are also the parts of the same "closed" word classes. These are "function words" in both languages. 
SVO languages are Portuguese and English (Subject-Verb-Object). Consider the following case:
– Subject > Verb > Object
– David bought a house (English)
– Davi comprou uma casa (Portuguese)
6. Arabic:
Arabic is a Semitic language. Almost 292 million people speak it as their first language. As a second language, it is understandable by a large number of people.
The Islamic Moors and also the Middle East invaded Portugal and Spain. That happened in the 7th century. Thus a dialect of Arabic was the official language of the Iberian Peninsula. 
Portuguese borrowed words from Arabic that are almost between 400 and 600. According to Joo Batista Vargens, the author of "Lexico Português de Origem rabe"
"The Portuguese language has 17 semantic fields influenced by Arabic."
The subject, object, and verb are the fundamental components of a sentence. There are also two kinds of sentences in Arabic: 
– Verbal
– Nominal 
7. Japanese- Among The Languages Similar To Portuguese:
Japanese is an agglutinative language with simple phonetics. It has a pure vowel system and phonemic vowel and consonant lengths.
In 1543, the Portuguese became the first Europeans to arrive in Japan. That was to begin direct trade between Japan and Europe.
Portuguese Jesuits embarked on a massive project in the 16th and 17th centuries. That was only halted by religious persecution in the early Edo era.
32,000 Japanese words translated into Portuguese are in the Japanese-Portuguese dictionary. Moreover, the word order in Japanese is subject, object and verb. 
The restriction of word order is that the verb must come at the end of a phrase. Also, the topic-comment form is the most basic sentence construction.
8. Romanian:
Vulgar Latin gave rise to Romanian. It is in the Roman regions of Southeastern. Romanian nouns distinguish by:
– Europe Gender (masculine, feminine, and neuter)
– Case (nominative/accusative, vocative, and dative case)
– Number (multiple and single) 
Romanian is also the only Romance language having definite articles. There are seven vowels in Romanian. Both Portuguese and Romanian are also inventive.
Many words finish in "a" sound (as in "father") in most of the Romance languages. Actually, they end in the "e" sound (as in "mother"). The sound is not the same but is also close enough.
Let's Wind Up:
When we learn a new language, our brain learns vocabulary and grammar principles. It also allows us to hone our memory by memorizing new words.
Academic accomplishment, intellectual abilities, and positive attitudes and cultures are all the benefits.
Moreover, it allows us to draw connections between them and employ them in context. In short, learners must study a language to perform well in today's global marketplace.
Knowing the language will also turn you into a local no matter where you're from. It practically and symbolically expands your horizons.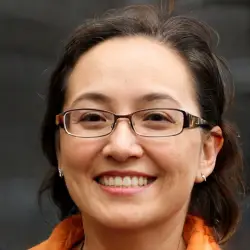 Latest posts by Elizabeth Williams
(see all)