If you are thinking about learning a new language, Esperanto is a good choice these days. There are many famous languages similar to Esperanto, making it more worthy.
It would be better to say that Esperanto is a mixture of languages. It includes words from French, Spanish, German, etc. So learning this can helps you with different languages.
Languages Similar To Esperanto – 8 Major Languages
Esperanto is a constructed language created to serve as a neutral second language. It helps to enable people from all over the world to communicate with each other.
Dr. Ludwik Zamenhof designed it in 1887, and its name means "one who hopes" in Esperanto itself.
The language works on the idea of international cooperation and understanding. Thus, Esperanto speakers are active in promoting these goals.
The language rapidly gained popularity throughout Europe. Also, by the early 1900s, there were Esperanto clubs and associations worldwide.
The purpose of Esperanto is to provide a simple and easy-to-learn language. So that It can help in international communication.
It is intended to be neutral and inclusive and does not favor any particular country or culture. Esperanto speakers come from all walks of life and all corners of the globe.
There are an estimated two million Esperanto speakers worldwide. But, it is a language that people from other languages can understand without much effort.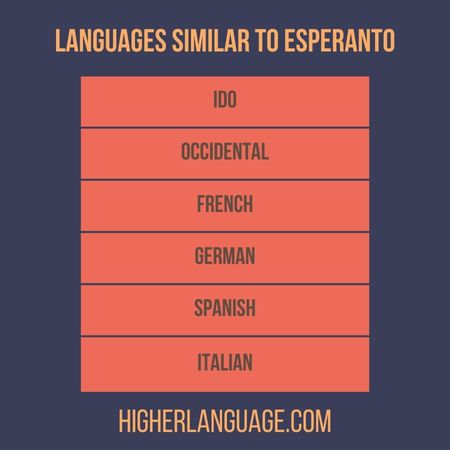 Moreover, languages similar to Esperanto include Ido, Novial, French, German, Italian, etc.
1. Ido:
Ido is a constructed language started in 1907. It is a more logical and international version of Esperanto.
Like Esperanto, it uses a Latin-based alphabet and has relatively simple grammar.
Moreover, both languages are specially designed to be easily learned by people. 
For instance, Ido eliminates grammatical gender and Articles. This makes it more straightforward for speakers of languages such as English.
They both have a growing number of speakers worldwide. With globalization on the rise, there is a need for a language everyone can understand.
Ido and Esperanto are two languages that help people to talk freely.
They provide an easy way to communicate with others who speak different languages.
2. Occidental:
Occidental, also known as Interlingue, started in 1922. Experts constructed this intending to be an international auxiliary language.
They expected this would be easier to learn after Esperanto.
Both languages aim to look and sound familiar to speakers of various languages.
They both use the Latin alphabet. So they have words from Romance languages like French and Spanish.
For example, the word for "language" in Occidental is "lingue" which comes from the French word "langue." Similarly, in Esperanto, this is "lingvo" which is quite close.
Both languages also have root words that make it easier to create new words. Like, in Occidental, the root "sol-" means "sun" and can create words like "solar" or "solstice."
In the same way, Esperanto also has roots like "bon." This means "good" and can create words like "bona" (good) or "bonan" (better).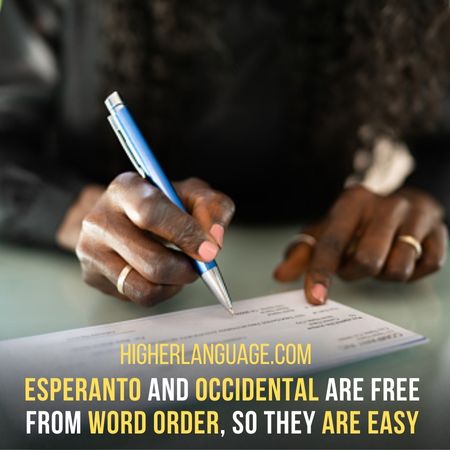 Finally, both languages are free from word order, which makes them easy to adopt.
3. Novial:
Otto Jespersen created Novial in 1928. He was a Danish linguist and one of the most important figures in the field of language reform.
Jespersen's goals for Novial were similar to Zamenhof's goals for Esperanto. He wanted to create a simple and logical international language that would be easy to learn and use.
That's why both languages do not have grammatical gender and have simpler grammar.
Furthermore, these two languages have a large body of literature available to them.
For instance, the Esperanto Wikipedia has more than 300,000 articles. Whereas the Novial Wikipedia has more than 4,000.
In addition, Both languages are totally based on existing languages. (Esperanto depends on Romance languages, while Novial depends on English).
Also, both languages have a small but active community of speakers.
The reason is these languages help in communication between speakers of different languages. Moreover, both play the role of Lingua Francas in international conferences.
4. French:
French is a Romance language that developed from the Latin spoken in Gaul. It's one of the most widely-spoken languages in the world, with over 220 million speakers.
Esperanto has some similarities with different natural languages. One of them is French. Both belong to the Indo-European family, so they share a common ancestor.
Moreover, the grammar structure of Esperanto is also based on French grammar. Thus, they have some similar grammar rules.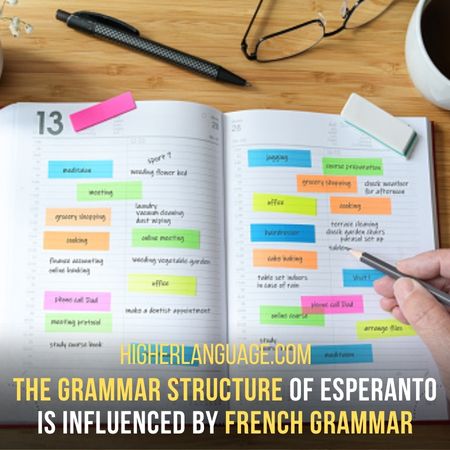 For example, both languages use the accusative case. This shows that the direct object receives the verb's action in both cases.
Other than that, Esperanto and French both have gendered nouns. It also uses the -s ending to mark plural forms of masculine and feminine nouns.
Another point is French use Latin alphabet like Esperanto, with some extra letters.
Some other similarities include Esperanto has many loanwords from French.
For instance, the words in Esperanto, i.e., ĉu (whether), and ĝi (it), are all taken from French.
5. Spanish:
Spanish is a Romance language that developed from the Latin spoken in Spain.
Spanish is also one of the most widely-spoken languages in the world. There are around 500 million speakers worldwide. That's why it has a great influence over Esperanto.
These languages have some similarities that close them to each other. Like, Esperanto and Spanish are actively used by their respective communities.
Both have a similar alphabet and pronunciation. For instance, both languages use the letters "c" and "x" to make the /s/ sound.
And both languages have a lot of words that start with vowels. Also, these two languages are ideologically Neutral.
This means they are not associated with any particular country or culture. This makes them more suitable for international communication.
In the end, Esperanto has a large vocabulary of loanwords from Spanish. So, it is easier for Spanish speakers to learn.
For instance, some words like "ĉokolado" and "hundido" are Esperanto versions of the Spanish words "chocolate" and "agua".
6. German:
German is a West Germanic language that developed from the Proto-Germanic language.
It's the official language of Germany, Austria, Switzerland, and Liechtenstein. Further, it is one of the official languages of Belgium and Luxembourg.
German is also one of the most widely-spoken languages in the world, with over 80 million speakers. In addition, most Germans find it easy to understand Esperanto.
This is because both languages have some similar grammatical structures. Like, both languages have only two articles (the words "the", "a" and "an").
In Esperanto, there are only two articles: la (the) and unu (a, an). German also has two articles: der (the) and ein (a, an).
Additionally, both languages use the Latin alphabet, i.e., A, B, C…
German and Esperanto are international languages. This is because both of them have speakers from all around the world.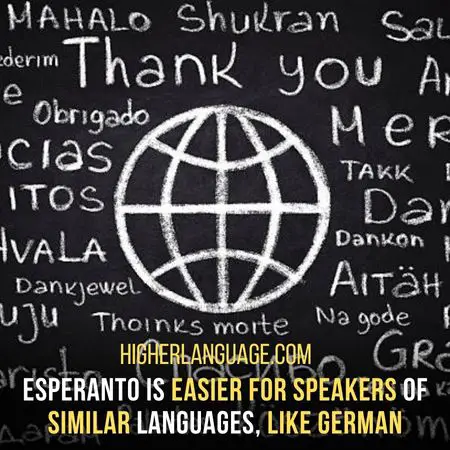 So, Esperanto is easier for speakers of similar languages, like German.
7. Italian:
Italian is a Romance-based language that came from Latin. It's used officially in Italy and San Marino and is one of the official languages of Switzerland.
Not only is Italian beautiful and melodic, but it's also widely spoken worldwide. Therefore, while talking about languages similar to Esperanto, we cannot ignore Italian.
Both languages have a rich vocabulary, with many borrowings from other languages. For example, they have words borrowed from French, German and English.
For instance, in Esperanto, we have the word "dokumento" from English, "instrui" from German, and "kuiri" from French.
In the same way, in Italian, we have the word "documento" from English, "istruire" from German, and "cuore" from French.
Also, from Latin, Esperanto and Italian have many Latin word roots in their vocabulary. For instance, "vorto" in Esperanto and Italian's "parole" are Latin words.
Another similarity between them is that they use a lot of agglutinative suffixes. An additional similarity is both use the Latin alphabet and the principle of root words.
8. Portuguese:
Esperanto has an influence of several languages, such as French, German and English. However, it also shares some similarities with languages like Italian and Portuguese.
A common similarity is to include the use of agglutinative suffixes and the root word rule.
This means words are typically made up of a root word, to which various suffixes can create new words. The same principle works in both languages.
For instance, the root word "bon-" can create words like "bona" (good), "bone" (well), and "Bono" (good deed).
Also, Esperanto uses the same word order as languages like Italian and Portuguese. Like, the verb coming at the end of the sentence.
Another similarity is the way Esperanto numbers are structured. In Esperanto, you can create numbers by adding a prefix to the number word.
So, the number "two" in Esperanto would be "du", while the number "twenty" would be "Dudek". This is similar to the way numbers exist in Portuguese.
Final Words:
Esperanto is an emerging international auxiliary language that is helpful in global communication.
There are multiple languages similar to Esperanto. For example, Ido, Occidental, and Novial share some basic principles.
Moreover, languages like French, Spanish, and Italian have much in common with Esperanto.
The alphabets, vocabulary, and some grammatical rules are common among them.
You can communicate with different people through Esperanto or languages similar to Esperanto. This will help you in understanding of other cultures and languages.
So why not give one of these languages a try? You might be surprised at how much you enjoy it!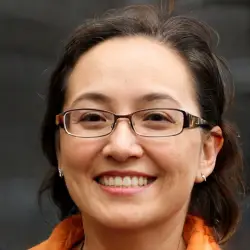 Latest posts by Elizabeth Williams
(see all)