Being a mastered Spanish speaker or a native speaker is a kind of investment in learning. You have to put 60-70% less time and energy into learning other languages similar to Spanish.
Wait! Is it possible? Yes, it is! To know about the languages similar to Spanish and how to learn them, let's proceed. 
Top 10 Languages Similar To Spanish
Spanish is a Romance language having the origin of "Vulgar Latin." Any language that descends from this origin will have similar features as Spanish.
I did research based on the origin and the features of various languages similar to Spanish. 
It is incredible that everyone has their own opinion on what languages are closer. Here is a complete guide on 10 languages similar to Spanish.
NOTE: You will also learn about one additional language. Just stick to the end of the article. This language has a striking similarity to Spanish.
I bet it would also be as astonishing for most of you as it was for me. Here is the list of some languages similar to Spanish:
1. Portuguese Is One Of The Languages Similar To Spanish:
Spanish and Portuguese were born in the Iberian Peninsula (the Ibero-Romance languages). Thus, it is natural for them to resemble. According to the Spanish speakers, 
"Portuguese sometimes sounds like Spanish with a funny accent."
They are also mutually intelligible pairs. Mutual intelligibly depends on phonetical, morphological, and syntactical similarity.
Their lexical similarity is 89%. Lexical similarity means that the origin of words is much similar in each language. That is, the written forms of both languages are alike.Of course, phonetics is different in both of these languages. Portuguese has a much more complex accent. That is the reason, Portuguese speakers understand spoken Spanish better.
Without any doubt, they have a lot in common. The majority of the grammar rules and vocabulary are similar.
Yet, they have many subtle differences that distinguish them as distinct languages. Both languages have global significance.
2. Catalan Language:
It is a romance language. Catalan developed between the 8th and 10th centuries in Catalonia's northern region.
It is fascinating how the accent of people of Catalan doesn't differ much from that of Spanish. This language is surprisingly closer to Spanish, with 85% lexical similarity. 
These languages have a similar sentence structure. The grammatical genders are also same in both languages. 
Catalan also  has vocabulary familiar to natives of Spain. For example, it is día (Spanish) and dia (Catalan) when you say Day. 
Similarly, Hello in Spanish is hola, and in Catalan, it's hola. Quite similar. Isn't it? With a few exceptions, the pronunciation is identical as well.
The letter H has silent pronunciation in both languages. Whereas the letter R has a strong sound with a rolling sound pronunciation. The accent and the rhythm of conversations make Catalan easier for Spanish speakers. 
3. Is Italian One Of The Languages Similar To Spanish?
Spanish and Italian are from "Vulgar Latin." That is why they belong to the same "romance" family. It is possible to figure out what is happening if a Spanish speaker knows a little Italian.
The same goes if an Italian speaker has a lot of exposure to Spanish. Native speakers, however, of each language may experience the classical feeling of understanding everything.
For this, one person must speak slowly, and the other must listen patiently. There are many cognates with 82% lexical similarity.
If I talk about some of the apparent cognates, for example:
– PROBABLE (English) – Probabile (Spanish), Probable (Italian)
– PLACE (English) – Posto (Spanish), Puesto (Italian)
The vowels in both languages are identical, with a few more vowels in Italian. Four out of five words are the same in both languages.
Phonetics and pronunciation in Italian differ as well. Knowing Spanish can make things easier for you to learn Italian. You only have to learn it.
4. French Language:
These are the two most popular languages in the world. Spanish and French share common ancestors. They also lie under the roof of "Romance languages."
However, both languages have 75% lexical similarities. They often use similar vocabulary and grammatical features. Spanish and French both use the same basic 26 Latin alphabet letters.
The position of the letters in a word in French allows for multiple pronunciations of a single word. As a result, there will be more nasal sounds. 
These languages use the same basic writing system, which makes writing simple. If you want to learn French, you also have to pay more attention to pronunciation than the other features.
5. Romanian Is One Of The Languages Similar To Spanish:
Can a native Spanish speaker understand a Romanian speaker or vice versa? Romanian is a Romance language (part of the Eastern Romance).
It is a linguistic group that evolved from several dialects of Vulgar Latin. 26 million people speak this language. Many Spanish speakers believe that spoken Romanian is easier to understand than French.
Since there is 70% lexical similarity, we can find many equal cognates. About 3000 words are identical. In a nutshell, both languages are similar in:
– Sentence structure
– Noun Gender
– Cognates
If a speaker of either language listens to a conversation, he will understand what is going on. There are also differences in pronunciation and dialect.
6. English Language:
English and Spanish have similarities! Can you imagine this? Let's look at it! Both languages relate as they have evolved from a common ancestor. This distant ancestor is Proto-Indo-European.
A large part of the vocabulary is similar to Romance language. You can say English and Spanish both are cousins.
Between 33% and 50% of English vocabulary comes from Normand French. It has thousands of cognates with Spanish.
Specific word endings include the Spanish ending -ción and the English ending -tion. They are always translated to the same word from Spanish to English.
But keep an eye out for false cognates! An example is a diversion in English, meaning 'a change of route'. In Spanish diversión means 'enjoyment'.
Many of the structures and rules are identical. Both are subject-verb-object (SVO) languages. These languages also pluralize words by appending –s or –es to the end.
Of course, you can not master either of the languages overnight. But, with consistency, you can learn.
7. German Language:
German and Spanish locate on the same continent. They are also among the most spoken languages in Europe.
They are both Indo-European languages. In this way, they relate. They share many similarities. They have common word roots, grammatical genders, etc.
These two languages have also borrowed some words from Latin. Their academic terms are pretty similar. But exception is there for some terms while considering psychology.The vocabularies of the two languages have also a little in common. They are very different. At the same time, equally complex.
The phonemics of the two languages is what makes the real difference. German sounds harsh until you learn it well. At the same time, Spanish is known for being gentler and more flowing.
8. Is Latin Among One Of The Languages Similar To Spanish?
The question of whether Spanish is the closest language to Latin always rises. In a nutshell, quite close! Latin is derived from the Romans. They conquered Spain during the Second Punic War.
Veterans from the Roman Empire who brought the Latin language also settled. So, how close is Latin to Modern Spanish?
However, the verbal conjugations in Spanish are very similar to those in Latin. In the first person plural of many verbs, Latin looks pretty similar to Spanish.
Spanish is much related to its parent language, Latin. It has remained very close to Latin, particularly in syntax and grammar. It has stayed closer to Classical Latin.
Old Spanish would have been more convenient, but it is no longer spoken. If an Ancient Roman landed in Spain, they would be comforted to find Spanish familiar.
9. Dutch Language:
Both Dutch and Spanish are Indo-European languages written in Latin alphabets. Their phonetics is also identical.
Spanish and Dutch spellings are also not as ambiguous as some English words. The letters 'A' and 'E' in Dutch are similar to Spanish ones.
The two languages share many similarities. Becoming fluent in Dutch will become relatively simple for you.
Let me begin with pronunciation! What is the most commonly complained-about sound in Dutch? The G-sound, indeed! Many concepts in Spanish are also in Dutch. 
If you speak Spanish, you will also have no problem dealing with words like gente, genial, etc. In English, everyone is addressed as you, but in Spanish, it is tu and usted, similar to jij and u in Dutch.
Many Dutch words will also make perfect sense if you know Spanish! Triest resembles triste, and it is an excellent word for sadness. The most important advantage is that you will also have more flexibility.
It is also important to note that your knowledge of Spanish may cause sonme confusion. That is why it is essential to operate with a playful yet sensible attitude. 
10. Tagalog Language:
Tagalog is the language of the Philippines. It is an Austronesian language. In contrast, Spain is a Romance language.
Have you ever wondered why Tagalog and Spanish sound so similar? Even though the two countries are geographically separated? 
The Philippines were also under Spanish control for hundreds of years. Moreover, Spanish has had a significant impact on Tagalog vocabulary. 
Tagalog has also been the major trade route for other countries. But to trade with the visitors, it has to loan words for communication. An estimated 20% – 33% of Tagalog vocabulary is of Spanish origin.
This vocabulary is rooted in Tagalog. It contains many commonplace words. For example Mesa and lamesa are Tagalog words for "table." 
They are from the Spanish word for "table," mesa. The only difference is that some are spelled or pronounced differently. 
To Tagalog learners who are Spanish speakers, you have to focus consistently. Focus on the various parts of this language that are different from Spanish.
Linguistic Similarities Between Arabic And Spanish, Are There Any?
Rafael Lamesa, a Spanish historian, argued, in the book Historia de la lengua española. 
"The Arabic element was important in Spanish vocabulary until the 16th century". 
The biggest surprise of all! Muslims ruled many parts of Spain for 800 years. They infused their own linguistic and artistic achievements into existing cultures.
Above that, Spanish includes more than 4000 words of Arabic origin. Many of these words are nouns. Most of the Spanish words from Arabic begin with "a" or "al." 
Arabs also influenced the vocabulary in many facets of life. These facets are words related to architecture, residence, food, etc.
Some similar words include aceituna from زيتون (zaytun), meaning olives, café from قهوة (qahua), etc. To master these languages, one needs to understand the various characteristics of both languages.
Final Thoughts:
You may have difficulty in understanding or communicating with the other languages. It all comes down to the experience with each other's languages.
Dissimilarities also lie when similarities are there. Nothing is hard or impossible. There are always some tricks to learn anything new.
Firstly, you have to get full command of Spanish. Then you can easily wander through a world of languages similar to Spanish.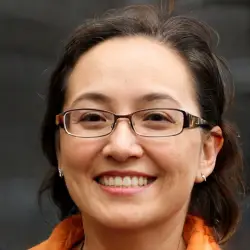 Latest posts by Elizabeth Williams
(see all)