Coolness is one of the most elusive things to describe, but when we see it, we know it. And when it comes to slang words for cool, the list is ever-expanding.
Cool words change all the time. If you want to know what is cool right now, then learning new slang words is important. Don't be old-fashioned; let's learn about cool words together!
11 Slang Words For Cool That Will Make You Sound Cool!
What do you call something that's just so utterly and completely cool? If you're like most people, you probably have a few slang words you bust out when the occasion calls for it.
And let's be real; there are few things more satisfying than using the perfect slang word to describe something that rocks your world.
From old-school classics like "rad" and "far out" to newer favorites like "lit" and "fire," there are so many great ways to express your appreciation for the coolest of the cool.
There is a slang word suitable for describing various things, such as your favorite outfit, new favorite band, or the feeling of everything in your life falling into place.
1. Ace – Describe Something Perfect Or Excellent:
Looking for the perfect adjective to describe something exceptional? Look no further than "ace."
Whether you're talking about a delicious meal at your favorite restaurant or a flawless performance by your favorite musician, "ace" is the word that does it justice.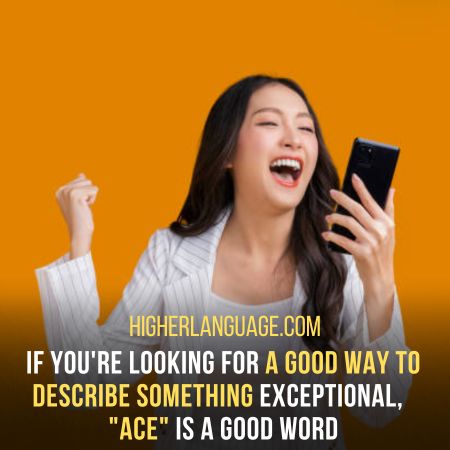 And let's be honest, who doesn't love using a word that sounds as cool as it feels to say? If you're looking for a good way to describe something exceptional, remember that "ace" is a good word.
2. Fire – Something As Amazing Or Incredible:
When we say something is "fire," we're not talking about flames engulfing your house – no, we're saying it's amazing! It's incredible! It's lit! It's a term that's become so popular it's a meme.
But where did it come from? Some say it originated in the hip-hop community, while others believe it's a shortened version of the phrase "on fire."
Whatever its origins, one thing is certain – using "fire" to describe something is a surefire way to let people know it's special.
Feel free to use the slang "fiery" to express your feelings if you come across an amazing movie or a beautiful sunset. It will add some excitement!
3. Off The Hook – Describe Something As Great Or Awesome:
Off the hook! How often do we hear this expression? If you need to describe something as really great or awesome, you can't go wrong with it.
It's that perfect phrase that fits any situation, from a great meal to an amazing concert or even an excellent movie.
Off the hook is the epitome of one of the coolest phrases to use when you are trying to express your admiration for something.
It's a fun and quirky way to show off your enthusiasm, and you don't even have to explain yourself anymore. So, the next time someone asks you how that concert was, tell them it was off the hook!
4. Lit – A Situation Or Experience As Exciting Or Fun:
When it comes to describing a situation or experience as exciting or fun, there's no better word than "lit."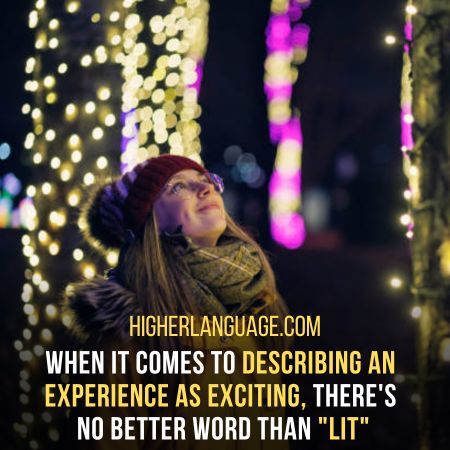 It's the kind of term instantly conveying a sense of energy, enthusiasm, and good times, whether you're talking about a party, a concert, or even a memorable night out with friends.
Of course, the beauty of "lit" is that it can mean different things to different people.
For some, it might signify a wild, crazy, anything-goes vibe, while for others, it might simply represent a sense of joy and celebration.
Whatever your personal interpretation might be, one thing is for sure: when you hear someone say that something was "lit," you know that you're in for some serious entertainment.
5. On Point – When Someone Is Performing Tasks Accurately:
Have you ever heard someone say, "They're really on point"? It's not just a trendy phrase – it's a compliment! Being on point means you're performing tasks accurately and efficiently.
It's like hitting bullseye after bullseye in a game of darts. Whether you're at work, school, or simply completing a task at home, being on point makes a big difference.
It's a great feeling to know that you've taken the time and energy to get something done properly.
You save time, reduce errors, and impress those around you with your skills. So, challenge yourself to be on point next time you tackle a task – it'll be worth it!
6. Slay – Succeeding In Something With Great Confidence:
Are you ready to slay? Slaying isn't just about winning; it's about doing it with style, flair, and pizzazz. It's about having the confidence to tackle any challenge that comes your way.
Whether it's acing that job interview, nailing that presentation, or dominating in your favorite sport, slaying is all about bringing your A-game and giving it your all.
So don't hold back; unleash your inner slay queen (or king) and show the world what you're made of!
Remember, confidence is key, and when you slay, you do it with great skill, finesse, and a whole lot of attitude. So get out there and show the world how it's done!
7. Badass – Someone Who Is Incredibly Cool And Confident:
Badass is a term that's thrown around a lot these days. But what does it mean? Well, simply put, a badass is someone who exudes confidence and coolness.
They don't let anyone or anything bring them down. They're the ones who strut into a room as if they own it and command attention without even trying.
They're the ones who take risks, live life on their terms, and don't apologize for who they are. In short, if you're a badass, there's no doubt about it.
Your body language, such as your gait, speech, and demeanor, can reveal a lot about you to others.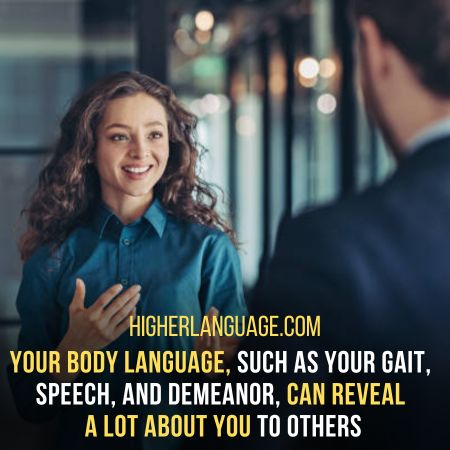 So if you're ever feeling down, just remember that being a badass isn't about being perfect. It's about being authentically yourself, flaws and all.
8. Dope – Someone Or Something Impressive:
Dope is a word that has gone through a transformation in meaning throughout the years.
It's no longer associated with just drugs but rather describes something or someone impressive and worth of admiration.
You can hear it in songs, see it on social media, and even find it in the dictionary. It's a versatile word that can describe anything from a tasty meal to a sick skateboard trick.
If you want to praise a friend or express your admiration for something in a new way, consider using the word "dope." It is a great way to describe amazing things.
9. Tight – Something As Awesome:
Tight! What a cool turn of phrase, huh? It's amazing how one word can convey so much enthusiasm and excitement.
When we describe something or someone as tight, we're saying that it's awesome, cool, or great. It's like a secret language that only the coolest kids can speak.
So the next time you want to show appreciation for something awesome, just remember to use the word tight.
It's bound to impress all of your friends and make you sound like the coolest cat in town. So go ahead and spread the word: tight is where it's at!
10. The Bomb – Something That Is Excellent:
Have you ever heard someone say, "That was the bomb"? No, they're not talking about a literal explosive device; they're using a slang term to describe something that's awesome!
Using "the bomb" to describe something dates back to the 1980s, and the term has since gained widespread popularity.
It's used to describe everything from a tasty meal to a great party and is often heard in pop culture references.
The expression "that's the bomb" is used to express that something is really impressive, and it does not imply that anyone is planning to explode anything.
11. Read – An Abbreviation For Radical:
Do you know what rad is? Being able to describe something as rad without feeling like an outdated surfer from the 80s.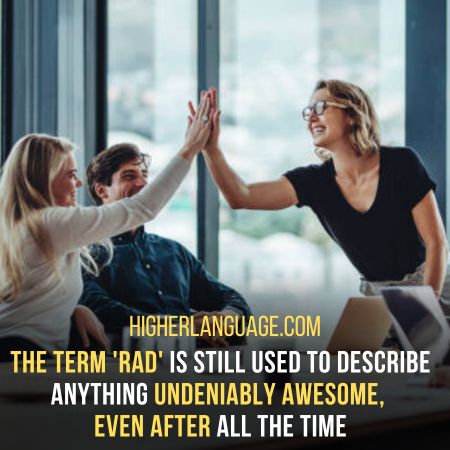 The term 'rad' is still used to describe anything undeniably awesome, even after all this time.
From an epic skateboarding trick to a killer outfit, using the term rad can add a touch of excitement to any sentence.
Using the word "rad" is a great way to show your excitement and impress your friends with your cool language skills. So when you find something truly awesome, use "rad" to describe it.
Conclusion:
Having an arsenal of slang words for cool never goes out of style. With phrases like "ace," "fire," "off the hook," and "lit," you can confidently express your admiration for something.
Plus, using slang like "on point" and "slay" makes everyday activities seem more dynamic and exciting.
Feel free to jazz up our chats with some pizzazz and sprinkle in some fancy schmancy words and phrases. No need for humdrum lingo when we can kick things up a notch and make 'em more snazzy and zingy!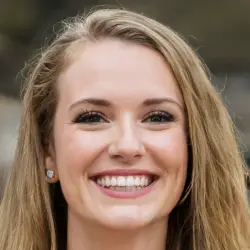 Latest posts by Sylvia Simpson
(see all)