If you've ever traveled to the UK, you may have heard someone called a "wally" or "plonker." Don't worry; these are just a few British slangs for an idiot.
In the UK, they have a unique way of showing someone how silly their mistake was – with funny nicknames! "Hey, you big goofball!" is one example of these humorous monikers.
12 British Slangs For An Idiot – Don't Repeat Same Old Phrases!
Welcome to the world of slang, where words take on different meanings and hidden messages. Slang is a type of informal language that is used to communicate with friends, family, and acquaintances.
It's the language we use to talk behind people's backs, to say things that we wouldn't dare say to their faces. But have you ever stopped to wonder why we use it?
Well, let's face it – sometimes, traditional words just don't do justice to our emotions. That's where slang comes in.
It is a perfect way to express ourselves, our thoughts, and our feelings in a way that is both humorous and truthful. So, in the spirit of slang, let me introduce you to a British gem – the word "plonker."
It is a British slang term for an idiot, or in other words, a complete and utter numpty.
Whether you use it to insult your friends or to describe your boss, one thing is for sure – you'll have a good laugh doing it. So here are some more for you.
1. Bozo – An Idiot Who's Always Making Bad Decisions:
Bozo the infamous idiot who always seems to be making bad decisions. We've all met someone like this in our lifetime.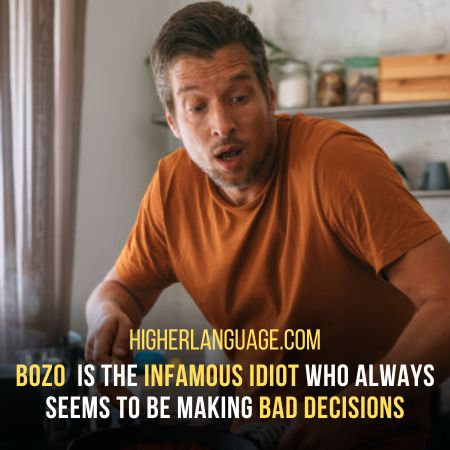 You know, the person who thinks it's a good idea to try and jump their bike over a flaming garbage can or who believes that sticking their hand into a bear trap is just harmless fun.
The truth is, we can all learn something from Bozo's bad decisions. They serve as a cautionary tale, a reminder to think before acting and considering the consequences of our choices.
So, the next time you're faced with a difficult decision, take a page from Bozo's book and ask yourself, "What would Bozo do?" and then promptly do the opposite.
2. Knucklehead – An Immature And Stupid Person:
The term "knucklehead" has been around for some time and perfectly describes an immature and stupid individual.
Whether from their questionable decision-making skills or inability to think before speaking, knuckleheads can always make for an entertaining experience.
They are the ones who will always have you shaking your head in disbelief or rolling your eyes in frustration.
But don't worry; these knuckleheads are not all bad; they can also bring out your inner comedian with their unintentionally hilarious actions.
So the next time you come across a knucklehead, just sit back, relax, and enjoy the show.
3. Dummy – A Classic Word For Idiot:
Have you ever heard someone being referred to as a "dummy"? It's a classic word for an idiot used for generations.
You might think it's insulting, but "dummy" comes from the word "dumb". A long time ago, "dumb" meant someone who could not talk. Now, it means someone who is not smart.
Eventually, "dummy" became a less offensive way of saying "dumb" and has stuck around ever since.
So the next time someone calls you a dummy, remember that it's not as bad as it sounds – it's just a word with a rich b!
4. Nincompoop – A Silly Or Foolish Person:
If you've ever encountered a nincompoop, you know how frustrating it can be to keep a straight face during their nonsense.
These silly and foolish individuals seem to lack any sense of intelligence or common sense, often leading to hilarious (yet cringe-worthy) situations.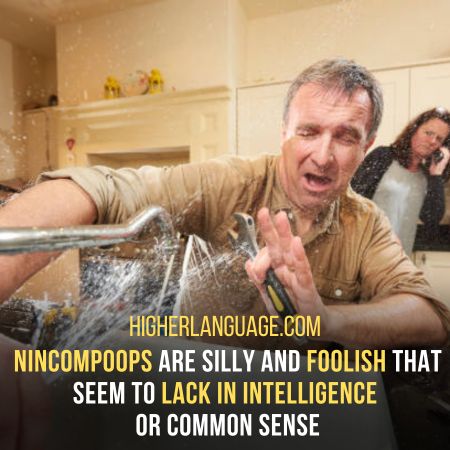 Every encounter with a nincompoop is an experience to remember, from forgetting their name to tripping over their feet.
Mistakes are a part of life, and we should practice compassion when someone slips up. But, of course, we wouldn't want to be judged for our errors, either!
5. Bonehead – Someone Naive And Not Intelligent:
Are you tired of feeling like the only intelligent person in the room? Do you constantly find yourself shaking your head at the boneheaded actions of others?
Fear not, for you are in the company of many. Every group has its buffoon, one person who cannot understand even basic ideas.
But before judging too harshly, remember that everyone has strengths and weaknesses. Who knows, maybe that bonehead is a genius in another area.
Plus, let's face it, sometimes watching them stumble through life can be entertaining. So, let us all take a moment to appreciate the boneheads of the world and the humor they bring to our lives.
6. Dimwit – Someone Who's Slow On The Uptake:
When it comes to intelligence, there are geniuses, there are average Joes, and then there are dimwits – these people are slow on the uptake.
Don't get me wrong, there's nothing wrong with being a little silly now and then, but these folks just take it to the next level.
Some people cannot understand simple ideas. For example, they may stop talking in the middle of a sentence and just stare into space. It's like they don't know what is happening.
We all have our strengths and weaknesses, right? And who knows, maybe dimwits are just too busy enjoying the simple things in life to bother with all that complicated mumbo-jumbo.
7. Blockhead – A Stubborn, Stupid Person:
Ah, the blockhead – that stubborn, dense individual who always seems to miss the point. You know, the type who insists on doing things their way, even though it always leads to disaster.
But have you ever wondered where the term "blockhead" comes from? In sixteenth-century England, "block" was one of the British slangs for an idiot or a simpleton.
And since blocks are square and solid, the word "blockhead" was born.
So the next time you come across a blockhead, remember they're carrying on a long and proud tradition of stubbornness and stupidity.
8. Airhead – Someone Not Very Smart But With A Good Heart:
Do you know someone who might not score the highest in the IQ department but has a big heart and a willingness to help others? Congratulations, you've just met an airhead!
Don't let the term fool you, though. These folks may not be the quickest thinkers, but they make up for it with compassion and kindness.
Whether offering a helping hand to a stranger or donating time and resources to a good cause, airheads have a special way of making the world brighter.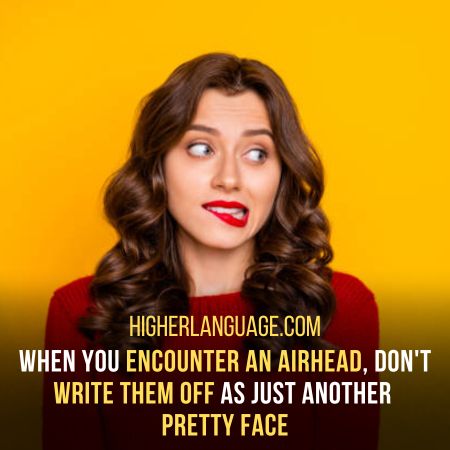 So, next time you encounter an airhead, don't write them off as just another pretty face. Instead, take the time to get to know them; you might just be surprised at how much they offer.
9. Dipstick – An Idiot Who Lacks Common Sense:
If you've ever run into a person who seems to have the decision-making skills of a toddler, you may have met a dipstick.
This lovable term refers to individuals who lack common sense, often resulting in comically bad decisions.
Consider a person who believes it is perfectly reasonable to nuke metal in the microwave or take their toaster into the shower – they are an absolute dipstick!
Despite their silly blunders, dipsticks can be endearing in their innocence, and it's hard not to chuckle at their antics.
Just make sure you're not the one caught on camera doing something dipstick-worthy.
10. Numskull – A Silly, Dumb Person:
Numskulls, oh numskulls! They are those silly and clueless folks we all know and love.
Even though they may be disoriented, their silly antics never fail to make us smile. From forgetting their name to running into walls, numskulls are the ultimate entertainers.
But don't let their lack of intelligence fool you; they can be quite cunning – in their unique way. So, the next time you encounter a numskull, embrace their silly behavior and enjoy the ride!
11. Goofball – An Idiot Or Fool:
Don't you just love a good goofball? That one friend who always seems to have a knack for doing the wrong thing at the right time. The kind of person who is a walking, talking comedic goldmine.
Sure, they might be a bit of an idiot or fool, but that's part of their charm. Their antics and silly mistakes can fill a room with laughter and lift any mood.
So, if you're ever feeling down, just remember there's always a goofball ready to turn your frown upside down.
And hey, maybe you're the goofball in your friend group – don't be ashamed; embrace it! After all, life is too short not to have fun and be silly sometimes.
12. Dork – Refers To Someone Who Is Awkward And Clumsy:
We've all felt like a dork at some point in our lives, whether tripping over our feet or accidentally spilling a drink on ourselves.
But being a dork isn't just about being clumsy or awkward. It's a way of life, a badge of honor for those who embrace our quirks and imperfections.
Sure, it might not always be easy to laugh at ourselves when we stumble, but the truth is, being a little bit of a dork can be pretty endearing.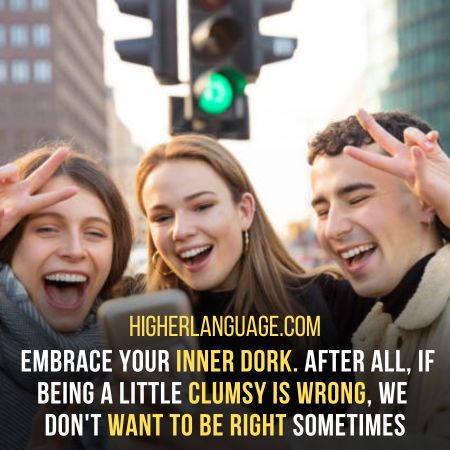 So embrace your inner dork and wear that label proudly. After all, if being a little clumsy and awkward is wrong, we don't want to be right.
Conclusion:
Are you tired of calling someone an idiot in the same old boring way? Well, fear not, my friend, because British slangs for an idiot has your back.
When calling someone an idiot, the Brits have some of the most creative terms. From "numpty" to "plonker" to "muppet," there's no shortage of options to choose from.
And let's be honest, using a fun term for someone acting foolish is much more lighthearted and entertaining than harsher words.
So add a little British flair to your insult repertoire, and impress your friends with your newfound slang knowledge.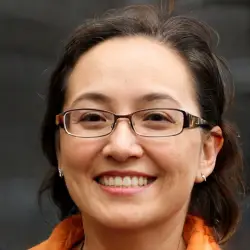 Latest posts by Elizabeth Williams
(see all)