How many words do you need to become fluent in a language? The answer varies, depending on the level of fluency you are aiming for.
Some people just want to be able to say simple phrases and talk about easy topics. But other people who are more advanced might want to have long conversations.
How Many Words Do You Need To Know To Become Fluent In A Language?
How many words do you need to become fluent in a language? It isn't an exact science, but many suggest that native fluency requires knowledge of somewhere between 5,000-15,000 words.
This includes irregular verb conjugations for unique contexts and cultural references exclusive to the language.
Even in general details, the number can be different depending on the desired level of fluency. Likewise, the number of words will vary by the level of complexity you want to reach.
For basic conversational fluency, you will need approximately 1,500-2,000 words. This should allow you to communicate in everyday scenarios and engage in simple conversations.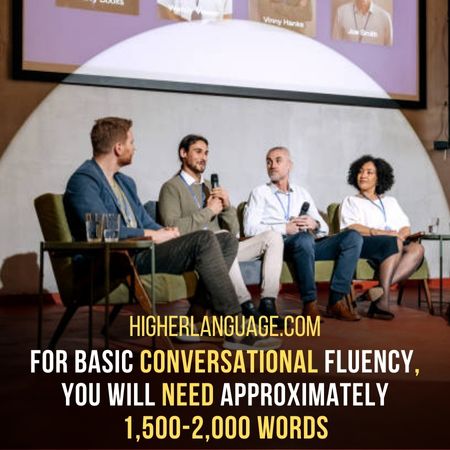 You'll need to learn between 3,000 and 4,000 words to reach intermediate fluency.
At this level, you will be able to have more complex conversations. You will also understand the subtleties of language, such as slang or colloquialisms.
For advanced fluency, you will need to reach a vocabulary size of 5,000-7,000 words.
At this level, you should be able to communicate in a variety of contexts and understand almost anything you hear or read.
In short, the number of words you need to know depends on your desired fluency level.
From conversational basics to mastery, extensive vocabulary is key to gaining fluency in any language. So start learning those words!
No matter the language you're trying to learn, keep in mind that achieving fluency takes time — so don't expect it to happen overnight!
How To Define A "Word" While Judging Fluency?
The number of words you need to know to become fluent in a language is so large it's almost impossible to count.
But what does fluency mean when it comes to language? How do we define what a word even is?
If a word can have multiple meanings, such as "desk" which can be used for furniture and a workspace, does that mean one word counts for two?
How about composing words like "firefighter", do those count as one or two words?
Unearthing the precise number of words necessary for fluency is a vexing task; there's no one-size-fits-all answer.
Different people have diverse limits when it comes to determining proficiency — this depends on how well they comprehend material from reading and understanding written content.
In other words, "how many words do you need to know to become fluent in a language?" depends on personal interpretation!
How To Know The Number Of Words A Person Knows?
Despite what some people might think, it would be nearly impossible to count and keep track of all the words an individual knows.
People debate how many words someone needs to know to be good at a language.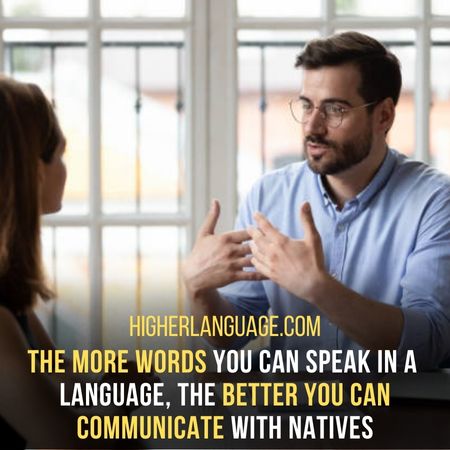 But it is safe to say that the more words you know, the better you can communicate with people who speak the language natively.
Fortunately, various techniques can help you determine how many words you already know, and other methods can help build your vocabulary.
For example, keeping a vocabulary journal and creating word cards are useful for language learners.
 The easiest way is to use one of many online tools that quantify a person's word knowledge.
These tools are easy to use and often utilize word-counting applications similar to those used by editors and publishers.
Reading and watching television or films in the language being studied can also help greatly when learning new words.
So take some time, track your progress, and who knows – maybe one day you'll become fluent!
How To Know How Many Words A Person Needs To Know?
It depends highly on the individual and their level of motivation, as well as which language they are learning.
Many experts agree that there is a minimum of 3,000 words and phrases that one should know to be considered fluent in any language.
However, some individuals have gone so far as to learn more than 10,000 words and phrases. So, how many are just right for you?
Start by setting goals for yourself that you can achieve, like learning five new words every day. Or, practice your conversation skills until you feel confident speaking the language for a long time.
With practice, you will get better and better at speaking fluently!
How Important Is It To Learn The Right Words To Be Fluent?
The amount of vocabulary you must master plays an important part in judging your fluency. Other components are just as important.
Knowing which word to use in what context and how to make it fit with the grammar and syntax of the language are two huge factors.
Grasping the ability to express oneself orally and in writing necessitates a good understanding of grammar.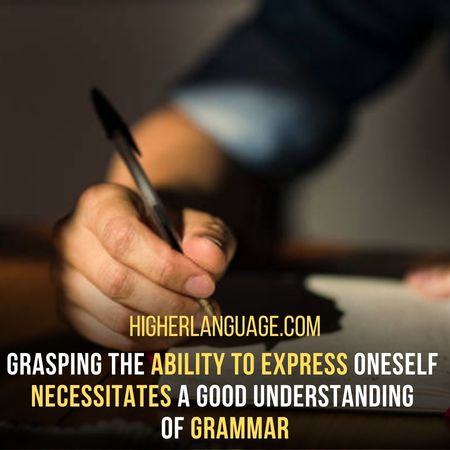 It is important to use the right words when writing. This skill comes from practicing often and becoming familiar with different words.
So if you want to be proficient in another language truly, it's best to focus on learning new words and honing your usage.
Do Quantity Of Words Define Fluency?
It is true that if you know more words, you can speak better and understand what other people say better.
But just memorizing a lot of words is not enough. You also need to practice using them.
Being able to converse in a language with clarity, velocity and confidence usually involves mastering grammar structures, idioms, cultural nuances, and intonation.
Language proficiency is a multi-faceted skill beyond knowing how many words one can remember. Quantity may be important, but it's quality that matters!
What Are Important Points To Consider To Become Fluent?
When aiming to achieve fluency in a language, there are many aspects to consider.
To start, attaining a comprehensive knowledge of grammar is essential. This includes gaining an aptitude for verb tenses, conjugations, and article use.
Fluency generally means being able to understand and be understood by native speakers in day-to-day conversations about different topics.
But different people will have different levels of fluency, depending on their needs.
How much time you dedicate to learning the language will play a role here, as there's no substitute for exposure, practice, and actual use.
There is also no single "magic" number for achieving fluency.
Rather, many factors like pronunciation, grammar rules, and dialects must be mastered in depth to become proficient in the language.
Some Tips To Be Fluent In A Short Time
How do you get to fluency fast? Learning a language can be overwhelming, but with these tips, you'll be well on your way.
– The key is to keep practicing. The more you practice, the better you will get. Start with simple sentences. Then try to make your sentences using different words.
– Dedicate time every day to learning new words. Pay attention to what people say – listen carefully and try repeating them back phonetically.
– Each time you interact with a new word or expression, break it down and identify each part of the associated grammar rules.
– Create flashcards using pictures or transcriptions as visual prompts to help associate correct pronunciation.
– Record yourself speaking with native speakers or recordings from online courses and then compare your skills objectively as you improve over time.
– Reading as much as possible also helps – find articles or books that match your precise level of understanding.
– Watching films or TV programs in the language you are learning can also be useful.
While mastering a foreign language can initially seem intimidating, following these tips will help pave the way for success!
Conclusion:
How many words do you need to be fluent in a language? This is a common question with varied opinions.
It is generally accepted that to become fluent; one should have a firm understanding of about 3,000-4,000 words. Of course, the more words you know, the better!
Fluency is not just about how many words you can use but how well you can use them in conversation.
How quickly you pick up and apply new words you hear helps fill out your vocabulary and move you closer to attaining fluency.
In conclusion, solid grammar and vocabulary knowledge is necessary to become proficient in foreign languages.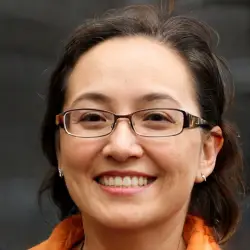 Latest posts by Elizabeth Williams
(see all)