Deciding on how to learn a language fast depends on how much time you can dedicate and how motivated you are.
There are various methods that you can use to learn a language quickly. Here are some of the most effective ones:
How To Learn A Language Fast?
Learning a new language can open up countless opportunities in your life, from travel to career advancement.
Not only that, but the act of learning a new language is incredibly rewarding and satisfying.
Learning a new language can seem intimidating, but it doesn't have to be.
You can quickly become comfortable with a new language with the right approach and dedication.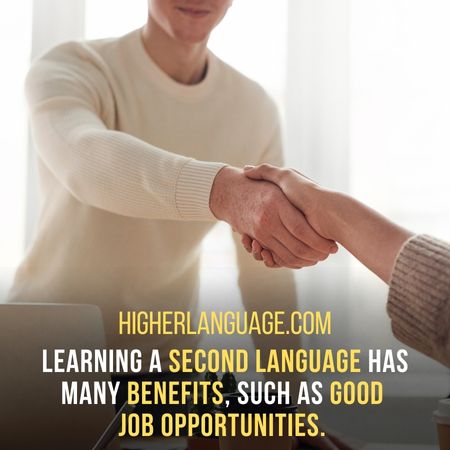 Learning a second language has many benefits, from improved communication skills to greater job opportunities.
But how to learn a language fast? Here are the best ways how to do it:
1. Set Realistic And Attainable Goals:
Making goals that are too big or too small will only set you up for failure.
Make sure to set realistic goals that you can reach with some hard work and dedication.
Whether mastering the alphabet or having a full conversation in the language, make sure they are achievable within your timeline.
Be dedicated to small achievements and milestones. If your goals are too big, it can be hard for you to reach them.
2. Utilize Technology:
Technology today makes learning a new language easier than ever before.
Tons of apps and websites offer language learning courses. You can also find videos on YouTube and other platforms to help you study.
These technologies can enhance your learning process and make it relatively faster.
3. Get Immersed In The Language:
Immerse yourself in the language by listening to music, watching movies, or taking classes.
Try to pick up how people talk and use the language by listening to how they talk.
Of course, reading books is the best way to immerse yourself in any language. Books will help you understand the language in the best way.
Plus, watching shows and videos in the language can help you understand day-to-day use and slang.
4. Start From Basics And Then Move Up:
Start by learning how to pronounce words correctly and say basic phrases. Then work your way up, slowly building on what you already know.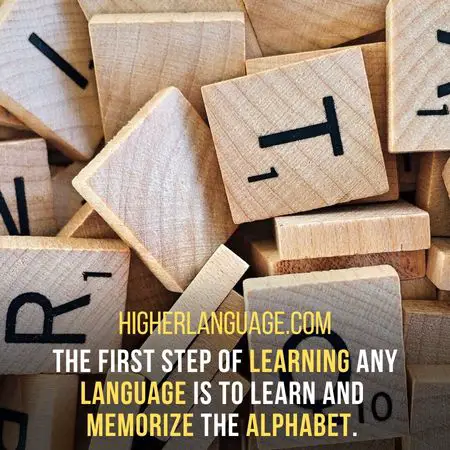 The first step of learning any language is to learn and memorize the alphabet.
After you have that down, then you can move to learn the grammar and structuring sentences. This step-by-step process will help you progress gradually.
5. Use Mnemonic Devices:
Mnemonic devices are a great way of memorizing words, phrases, and other aspects of the language quickly.
These devices are designed to help you memorize things faster by associating them with memorable images or stories.
For example, if you are trying to memorize how to say "good morning" in another language.
For that you could imagine a giant sun and then the words "Good Morning" written next to it in big letters.
That will help you remember how to say it quickly and easily. For learning the alphabet and basic phrases in any language, mnemonic devices can be very helpful.
Eventually, you can proceed to construct sentences on your own.
6. Listen And Repeat:
Listening to native speakers and repeating what they say is one of the best ways to learn a language fast.
You can find audio recordings or videos online that contain conversations in your target language, or you could even try talking to someone who speaks it fluently.
As you listen, focus on how the words are pronounced and how they link together. Then try to imitate how they speak as best you can.
7. Use Visuals:
Visuals, like images, maps, and diagrams, can be very helpful in language learning, especially when trying to quickly learn the meaning of certain words or phrases.
So when you come across a new word or phrase, try picturing how it would look in a drawing.
For example, if you're learning the Spanish word "casa" (which means "house"), draw a house to help you remember the meaning of the word.
This way, when you encounter that word again, you'll be able to recall its meaning easily.
8. Take Notes:
Take notes while learning the language to refer back to them when needed. Writing notes will help you remember what you have learned and how each phrase is constructed.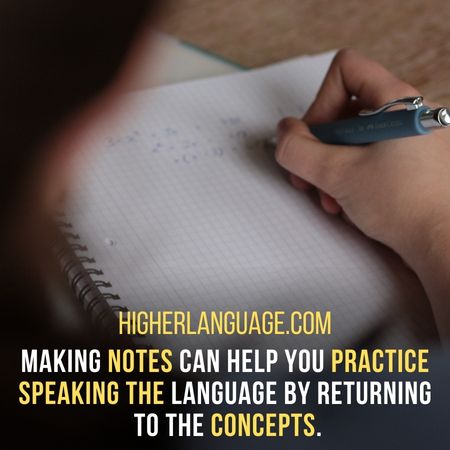 Notes can help you practice speaking the language and returning to the concepts you have already learned.
That way, you can easily recall how to pronounce or spell different words and phrases. In addition, recalling the concepts will help you memorize them.
9. Use The Language In Daily Conversation:
Feel free to use the language as much as you can. Even though you may make mistakes, people will be happy to help correct them.
This way, you'll learn how to use the language correctly and how to form sentences in a better way.
People that speak a different language than you will be more than willing to teach how certain words or phrases should be pronounced.
10. Listen To Native Speakers:
How native speakers use the language will help you understand how different vocabulary and grammar rules are used in real conversations.
That can give you a better understanding of how the language is spoken and how it works.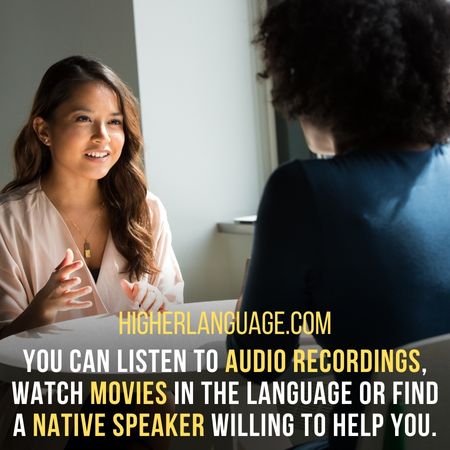 You can listen to audio recordings, watch movies in the language or find a native speaker willing to help you.
11. Use Flashcards:
Using flashcards is another great way to help you learn a language quickly.
Make cards with the words or phrases on one side and the translation on the other.
You can then practice looking at one side of the card and recalling what's written on the other.
This exercise will help you to memorize the words and phrases quickly.
12. Have Fun:
The best way to learn a language fast is by having fun while doing it.
Use pictures, music, and other media forms to help you remember how certain phrases sound and are used in real-life contexts.
Make studying a game so that you look forward to learning the language.
Have friends or family join in and quiz you on how well you can understand the words and phrases.
Doing this will help make learning a language more enjoyable, which can motivate you to learn faster.
13. Practice:
Practice is key if you want to learn to speak a language fast.
Conversation courses are one of the best ways to practice speaking the language and gain confidence in your ability.
Additionally, you can find online forums or join a local club where you can practice with native speakers.
Language is meant to be shared, so make sure you find someone who speaks the language you're trying to learn and practice with them.
Conversations with someone who speaks the language help you to pick up how words and phrases should be used in real-world scenarios.
14. Get Enough Exposure:
You'll need to be exposed to the language for it to sink in.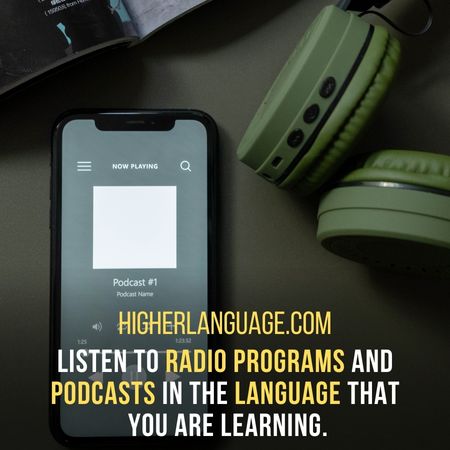 Try listening to radio programs and podcasts in the language and watching television series and movies.
Reading articles and books written in the language and playing video games with audio in the language you're trying to learn will also be helpful.
The more exposure you get to the language, the more you'll learn.
15. Be Patient And Don't Give Up:
Learning how to speak a language quickly requires patience and dedication.
Don't be discouraged if it takes longer than you expected – the more you practice, the quicker it will become second nature.
Learning to speak a language fast is not easy, so don't give up if it takes more time than expected!
Instead, stay focused and keep practicing to achieve your desired results.
With perseverance and determination, you will speak your target language confidently in no time.
Why Learn A New language?
Learning a new language can open up exciting opportunities for you.
Whether traveling overseas, gaining access to different cultures and perspectives, or making new friends, speaking another language is valuable.
For many, learning a language can be a daunting task. You may have heard stories of how long it takes and how difficult it can be to master a new language.
However, the truth is that there are plenty of ways in which you can learn a language quickly and easily.
What Languages Are Best To Learn As A Second Language?
When deciding which language to learn, it's important to consider how it is used and how often you plan to use it.
Popular languages such as Spanish, French, German, and Chinese are great options for those looking to quickly become proficient in a second language.
On the other hand, English and Mandarin may be more suitable for professional purposes as they are widely used for business and international relations.
Finally, if you have a personal affinity towards a specific language or culture, the choice is ultimately yours!
Final Thoughts:
So how can you learn a language fast? Dedication and effort make it possible to become fluent in a foreign language in no time.
Learning a language is an incredibly rewarding experience that has numerous benefits.
You can acquire a new language quickly by following the tips outlined above. With patience and dedication, you'll be surprised how quickly your skills develop!
Good luck on your journey toward fluency, and remember to have fun along the way.
Use online resources, take conversation courses, practice with native speakers, and don't give up.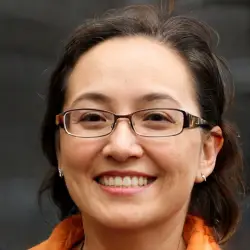 Latest posts by Elizabeth Williams
(see all)