Are you looking for the answer to the question, "do people speak English in Montreal?"? If yes, then you are on the right page. 
The short and undetailed answer to your query is yes, people speak English in Montreal.
Do People Speak English In Montreal?- Let's Find Out! 
In this blog post, we have gathered factual information about the presence of the English language in Montreal.
Montreal is the largest city in Quebec province, Canada. The most attention-grabbing detail of Montreal is the Saint Lawrence River. 
People from all over the world are present in every city in Canada. According to Macrotrends, the population of Montreal is 4.2 million, with a 0.7% increase from last year. 
Montreal is a multilingual city due to immigrants from all around the globe. People use different languages for both formal and informal communication. 
A significant percentage of citizens speak English in their homes as well as at their workplaces. The Statcan, in the 2016 census, states that 7.1% population of Montreal is English speaking. 
After French, English is the second most spoken language in Montreal. There are 36.3% French speakers in the city. So, in total, 55.6% population is both French and English speakers. 
This is not all. Here are the pinpoints to justify the answer to the question, "do people speak English in Montreal?".
1. Montreal – Both Francophone And Anglophone: 
Now you must think about what Francophone is and What we mean by Anglophone. Don't get anxious because we are here to explain these terms to you.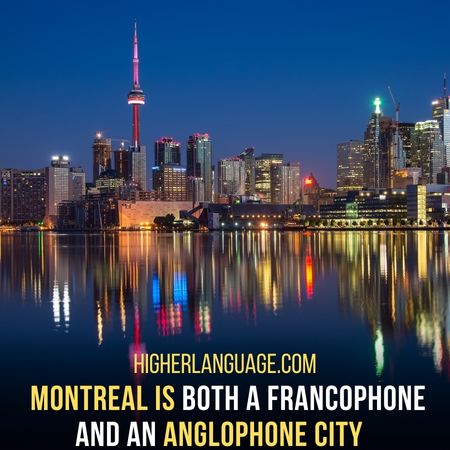 The people who are native speakers of French are Francophones. Not only this, but if you are a French speaker just because of the place you live in, you also fall in the category of Francophone. 
Now comes the Anglophone. The term may be new to you, but the referred language is not. The English speakers are generally called Anglophones. 
When it comes to Montreal is both a Francophone and an Anglophone city. After French, English is another prominent language spoken here. 
Do not worry if you are planning to settle in Montreal and know only the English language. Montreal, the great is still ready to accommodate you. 
2. If There Is English, There Are Opportunities:
Over time, English has become Lingua-franca. Today, the English language is a big must for everything. 
No matter if you have plans related to education or business, English will get you. You can miss a lot if you do not know the English language.
These facts may seem absurd and pointless, but they are correct. The correctness in it is the need to acquire the English language. 
The rule of "English for opportunities" does not apply only in UK or USA but all over the world. The same goes for Montreal, Canada. 
Though Montreal's highly spoken language is French, this does not matter. If you do not know French, you need not worry. Bundles of new opportunities are there for you in Montreal.
The authorities of Montreal are also well-aware that Montreal is a multilingual city. So, they provide equal chances for every person, including English speakers. 
3. Montreal Is A Centre Of Tourist Attraction:
Montreal should be on your must-visit list if you plan to visit Canada. Without a second opinion, it is one of the most beautiful cities in Canada.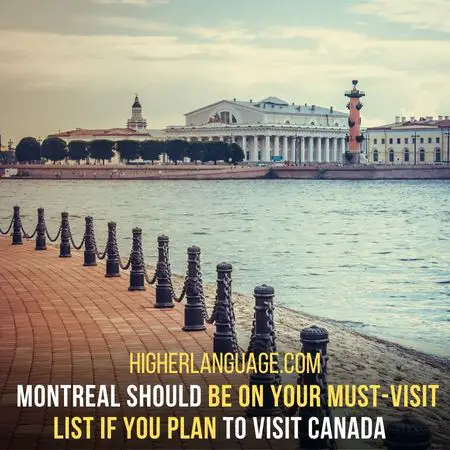 There are many sights which are worth visiting for any tourist. You can go for bike tours, rafting, and food exploration. Moreover, the Le Bateau-Mouche cruise tour and many other unique activities are also there. 
Your visit to Montreal can turn into an ever-lasting memory of joy. How? By having the English language in your pocket. 
Suppose you cannot speak or understand French, then it is okay. The plus of being an English speaker can pay you very well. 
The tour agencies in Montreal know very well about the linguistic requirements of tourists. They provide English-speaking tour guides and commentators if required by their customers. 
So, as an English speaker, you can enjoy your vacations in Montreal to the fullest. 
4. English Language For Educational Purposes In Montreal: 
As we all know, the English Language is ruling the world. We can neither deny its importance nor let it go. We must master the English language at any stage of our career. 
In Montreal, natives are encouraged to enroll their children in French schools. But, it is not a hard and fast rule. 
Some parents have attended English schools. They prefer to admit their children to English institutions. 
It is necessary for the natives of Montreal, or we can say better, to be fluent in both French and English. This is because of the work and career options. 
If you are planning to raise your kids in Montreal, we suggest you teach them both in-demand languages. There are many local language teaching centers in Montreal. They teach English and French as second languages. 
Now let's talk about the non-native students. If you are planning to get admitted to Montreal as a student of higher education, English is a significant benefit for you. 
There are many universities in Montreal which offer great scholarships. The free education offers are for both undergrad and postgrad students. If you are a fluent English speaker, then the educational institutes of Montreal are a jackpot for you. 
One thing that you should keep in consideration is the eligibility criteria. Many institutes mention the French language as a compulsion for admission. 
Joining a French language academy can make things easier for you. Just acquire essential fluency, and you are good to go.
5. Perks Of English Language In Montreal For Career Purposes:
From education to communication, English is a highly used language. The speakers of the English language are present in every part of the world.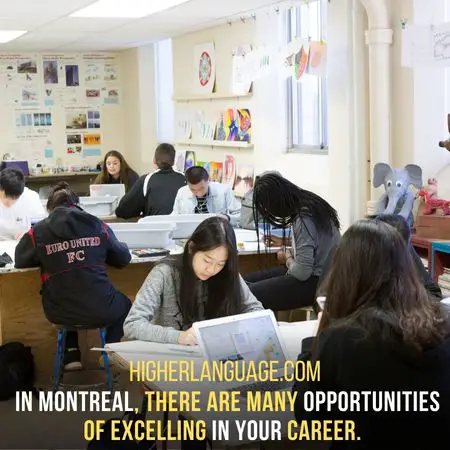 You will always find the scope of the English language. All multinational companies and international businesses admit the importance of this language. 
The same goes for Montreal. Canada is one of the fastest-growing economies in the world. In addition to this, the immigration rate in Canada is pretty much higher. 
And we know why it is so. Everyone looks for a successful career and a nice-paying job. In Montreal, there are many opportunities of excelling in your career. 
People from all over the world apply and get jobs in Montreal and other cities in Canada. Many jobs require English as the primary language for communication. 
This factor adds to the number of people who speak English in Montreal. 
6. English Is Also The Language Of Trade In Montreal:
Whenever people in business expand their businesses, they make sure that the language barrier is not the problem. English is the only language used globally for communication purposes. 
Communication for the sake of trading also falls in this category. For this, one should know the English language up to a practical level. 
Montreal is the largest city in Quebec, providing multiple options for trading. From Montreal, you can trade anywhere in the world. Due to this plus, every year, thousands of English speakers settle in Montreal. 
The ones who do not know English start learning English. This is why you will find thousands of people in Montreal who learn English for trade and business growth. 
Conclusion: 
Majority of Montreal's total population speaks English as their first language. Second to French, English is an in-demand language in Montreal. 
This most prominent city in Quebec is both Francophone and Anglophone. If you know good English, your chances of getting opportunities in Montreal doubles. 
The knowledge of the English language multiplies the fun of visiting Montreal. It is because the tour guides there speak the English language also.
The English language has many speakers in Montreal due to its broad scope for business and trade. 
So, we can conclude that people speak English in Montreal. It is the second most spoken language in the city. A section of general questions will make our opinion clear to you. 
Frequently Asked Questions – FAQs 
Let's go through these questions one by one.
Q1. Is Montreal Liveable For Monolingual English Speakers? 
Answer: Yes, Montreal is liveable for monolingual English speakers. The only problem which can arise is employment. Montreal is a bilingual city. So, knowledge of the French language is reasonably necessary to get a better job. 
Q2. Is Montreal English Friendly?
Answer: Yes, Montreal is an English-friendly city. As mentioned above, English is around 7.1% of the population's first language. In Montreal, English will help you in your education and career. 
Q3. Is The Police Of Montreal Bilingual? 
Answer: Yes, the police and other emergency services are bilingual. Even they are preferred to be multilingual. It is because Montreal is a city of many cultures and languages.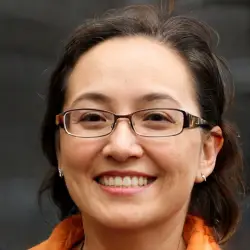 Latest posts by Elizabeth Williams
(see all)