Communicating in a language other than your own is a unique skill. Are you trying to learn a language? But don't know how long does it take to learn a language?
If you want to find the answer to the above question, there is no need to look further. You are at the right spot.
Learning A New Language
Learning a language is interpreted differently by each individual. For some, proficiency is entirely understanding and talking in the native language.
In other circumstances, people contemplate learning a language. They think it will help them converse during their impending vacation.
Whatever you want to do is appropriate for you as your objectives are achievable. Set a realistic goal for work and yourself toward it.
Similar Languages Assist You In Learning More Effortlessly
When practicing a new language, knowing a language is beneficial. We connect to familiar elements and phrases by drawing on our previous experiences.
This is a really useful mental trick we use on ourselves. As you gain fluency in more languages, each one will help you learn the next.
How Much Time Do You Have Available?
It will go without saying that the more effort you put into anything, the more you will get out of it. If you want to practice some language, you must be committed.
The FSI's conclusions are also based on the subject devoting ten hours per day to studying. That is an ideal number that most of us are unable to achieve. It won't be easy to keep to 10 hours every day.
That doesn't matter whether you are a hardworking student or with responsibilities. Estimate how much you can do each day if you feel stuck. Once you've determined how much time you can devote to studying each day, stick to it.
If you can work for five hours a day, do so every day. If you only have two hours, make the most of them. However, some supporters of language learning argue that effort trumps time.
Are You Using An Accountability Partner?
When we consider learning, the two most prominent possibilities that come to mind are:
– In a lecture or other study group, you can learn with others.
– Learning on your own, whether at home or away.
It is normal to feel alone if you choose the second alternative. After all, the word "loneliness" is already incorporated in the language we use to express it:
"Self-study. Independent learner. Autodidact."
You decide to master a language. Then, you must complete the task. Because consistency is the only key to success.
What Does It Mean To Have An Accountability Partner?
An individual who holds you accountable to a promise is an accountability partner.
It is also known as an accountability buddy. It is a necessary form of one-to-one accountability and the accountability coach.
It's All About Communication:
We are generally frightened when we first begin to learn another language. If it occurs to you, don't be concerned.
This is a common occurrence. You will, however, have to overcome this if you ever want to be a language learning champion.
The effective way to accomplish this is to go in straight first and start talking. Have another talk once that one is also finished.
Then there was another. Continue to have discussions until you are no longer tripping over them. When that day comes, you'll be able to say you're fully proficient.
Ranking Of The Foreign Services Institute:
The FSI classifies languages according to their difficulty. It takes into account the linguistic differences between English and the target language. They divide the world into five groups.
1. Category I (Language Groups Similar To English):
575-600 hours of study are for Category I (or 23-24 weeks full-time).
– These are European Romance dialects (Italian, Spanish, French and so on). It also includes Germanic languages.
– Those are Danish, Afrikaans/ Dutch, Swedish, Norwegian, and so on).
2. Category II (German):
Category II is only for the German language. This language requires 750 hours. These are appeoximately 30 weeks.
It is a bit more complex than the Category I. It takes addtional two months for its completion.
3. Category III – (Languages With Linguistic Or Cultural Differences From English):
Nine hundred hours are for Category III, 36 weeks. There are three languages spoken here:
– Malaysian/ Indonesian
– Swahili
– English
4. Category IV (Languages With Considerable Linguistic Or Cultural Differences From English):
1100 hours are also required for Category IV, 44 weeks. That is the most extensive category.
– It comprises Indo-European languages like Slavic languages.
– German, Polish, Russian, Czech, and so on are also in this category.
– It also contains Finno-Ugric languages (Finnish, Hungarian and Estonian.)
– This category also has several Semitic languages and African languages. These include Amharic, Hebrew.
– There is also a slew of Asian and African languages to consider.
5. Category V (Languages That Are Exceedingly Difficult For Natural English Speakers:
Two hundred hours are for this category, 88 weeks. There are five languages which are in this:
– Mandarin
– Arabic
– Korean
– Cantonese
– Japanese
Keep A Good App Or A Pocket Dictionary:
You rarely know when you'll need to look up a word's pronunciation or spelling.
Do you have access to a helpful app or pocket dictionary? If you answered yes, you've put yourself in a position for an opportunity. The opportunity is to learn more quickly.
It may not look to have much of an influence at first. However, you will see how valuable having this tool at your fingertips is over time.
These resources aren't just helpful when you're stuck. They're also great learning aids. Learning a few new vocabularies takes only a few seconds. Make sure you carry one here in your pocket all the time.
How Do You Study Most Effectively?
You'd expect that the more you learn, the faster you'll pick up new information. That isn't always the case, though.
Learning the syntax for several hours a day may be effective for some people. But it's not a very long-term or healthy approach.
You should follow some tools to assist learners in staying organized. You also need to stay focused and on track with your objectives. It's not always about how much you learn, but rather how you study.
How Could You Make Better Use Of Time In Order To Learn A Language Faster?
You're probably already an intermediate learner if you've gotten this far. That reduces the number of hours required to acquire fluency. That's fantastic!!
If you're incredibly focused, you should be able to achieve proficiency. You can become fluent in around 6 months if you study for roughly 5 hours per day.
Remember, this is just a preliminary calculation, and each learner is unique! It's no surprise that many of us are pretty busy!
We have our professions, households, and a slew of other commitments that keep us busy. You can only devote a tiny portion of your day to studying.
These are just a couple of hours, at most. If you're in this category, you'll be able to attain fluency in around a year.
Whatever your schedule may be, the fact is that learning a language requires a while. We need time to focus on studying. But we also need time to use language on a daily basis.
Conclusion:
Even if you practice for five hours a day, you'll still need time to assimilate the language. You'll need time to live with it and establish a habit.
Also, you'll need time to feel confident using it in your everyday life. You can easily answer the question; how long does it take to learn language.
Learning a new language is time-consuming. It is challenging and demands dedication and strenuous effort. You presumably already know that if you're reading this.
What you do not realize is that there are some tactics. Those tactics might help you learn more efficiently. It allows you to maximize your energy and time.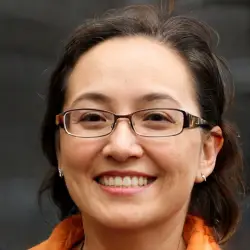 Latest posts by Elizabeth Williams
(see all)