Thinking of creating a new business? Do you want to know the best languages to learn for business?
Do not worry because you have clicked on the right article. Move one level up in your existing business by learning the best business languages. You only have to stick to the last to know more.
9 Best Languages To Learn For Business – Choose Your Favorite!
Modern businesses are global businesses. We import and export. We have employees worldwide. Thus, seek clients in every corner of the world.
That means speaking in our native language is not enough. When we say we have a global platform with the internet, why not expand our business beyond?
It would also be helpful to know at least the fundamentals of some of the foreign languages. Here is the list of the 9 best languages to learn for business:
1. Mandarin – One Of The Best Languages To Learn For Business:
Mandarin is China's most spoken language. 879 million native speakers speak Mandarin. One hundred ninety-three million people speak it as a second language.
Thus, this makes it as one of the best languages to learn for business. China has a distinct and ancient culture with a wide range of traditions.
Understanding the language and culture can also be helpful when trading with China.
China also has the world's second-largest economy when considering GDP. It has experienced a ten percent growth. This happened over the last 30 years. Every year, many countries import products in trillions of dollars. This number is growing each day.
Many of the world's top corporations, such as Alibaba, QZone have headquarters in here. China is very particular about its culture. Having an understanding of the language can ease trade with China.
Mandarin is also among the list of the best business languages to learn. If you want an edge in international trade, you can learn this language.
2. Spanish Language:
There are over 436 million native Spanish speakers in the world. Globally, 527 million people speak Spanish. Colombia, the United States, and Spain are the countries where Spanish has importance.
The Spanish language is essential because 30% of the people in the United States speak it. In 2020, the number of Spanish speakers exceeded 60 million.
Many words in the English language are also from Spanish. Spanish is the official language of almost twenty countries.
According to the British Council, 34% of business in the United Kingdom (UK) conducts in Spanish.
If you want to increase your business in the UK and the US, Spanish can help you. It is better to learn Spanish to increase and grow your business worldwide.
3. Portuguese Is One Of The Best Languages To Learn For Business:
Portuguese is one of the world's top ten most spoken languages. Brazil is an economic prize for global business. More than 60% of its population is under the age of 35.
Thus, this makes it a prime target for marketers seeking millennial brand loyalty. Portuguese is also gaining traction in Asia, as China.
Speaking Portuguese is one way to get a leg up on the competition in international business. Brazil is a member of the BRICS. It is an acronym of five major emerging economies: Brazil, Russia, India, China, and South Africa. Their business practices also have an impact on the rest of the world.
Its influence is important, whether in the culinary cuisine or the administrative structure. We must learn Portuguese to get business opportunities in various parts of the world.
If you work in a business, learning Portuguese is an excellent investment. Moreover, it is a strong foreign language in South America.
4. English As The Best Language To Learn For Business:
English is the most spoken language on the planet. Almost 983 million people worldwide speak English. Yet, only 371 million people speak this language.
English is the de facto language of the United States. English is an official language of the (UK) United Kingdom, South Africa, and Australia as well.
These are the countries that have thriving business landscapes. Learning business English allows you to improve your language.
Furthermore, it helps your interpersonal (communication) skills as well. Speaking and writing business English are two different skills. You may be able to write well.
Unless you can speak with clarity, you will struggle to make an impact in the workplace. English is also important in most software development.
This language covers every aspect of a global society. This is a must-have for self-respecting business people.
5. Russian Language:
Russia is teeming with ambitious young people eager to amass vast fortunes. Russia and Portuguese is also gaining traction in Asia.
Speaking Portuguese is one way to get a leg up on the competition in international business.
About 153 million are natives of the Russian Federation. The rest are living in Ukraine, Uzbekistan, and Kazakhstan.
Russia is also home to many brightest minds in science, engineering, and materials science.
Unlike citizens of other rich countries, many Russians do not speak English. Thus, Russian is one of the most important languages for European business.
6. Arabic Language:
The number of Arabic speakers doing business has increased in the past few years. This language has a GDP of over $600 billion.
Thus, the Arab World is becoming one of the world's richest regions. It is a center to famous nations such as Dubai.
It is a new career opportunity opening up in this region of the world. The news is that there is a minimal supply of Arabic speakers.
When compared to the demand that exists, this amount is less. If you are able to reach a higher level, you can bet that a flood of job offers will arrive at your door.
The Arabic language has grown by 2500% in the last ten years. This estimation is according to the demographics. It has also exceeded the English and Spanish levels.
7. German Language:
‍There are 76 million native German speakers. There are 129 million people who speak it as a second language worldwide.
It is a must language in Germany, Austria, Belgium, and Switzerland. It is an effective language during international trade deals. Germany has dominated the automobile industry for many years.
Only about 80 million Germans contribute 4.5 percent of global GDP. Technological innovation and the high quality of German goods are the main reasons.
According to the Economist, German companies offer the highest annual wage bonuses. Compared to French and Spanish, it is as follows:
– Spanish — 1.5 percent bonus
– French — 2.3 percent bonus
– German — 3.8 percent bonus
Anyone looking to do business or advance their career in Europe can get benefit from it. German is also among the best languages to learn for business.
8. French Language:
Answering oui (yes) to the question "do you speak French?" will give you an advantage in 29 countries worldwide.
Almost 229 million people worldwide, with 76 million native speakers, speak French. It is also a love language, but it is important in business.
There are 102 million internet users in the French-speaking community. It is an official language of many international organizations such as the UN. Many of the countries prefer to do business only with French-speaking countries. French can, therefore, be a beneficial language to learn in Africa.
Many African countries also prefer to do business only with French-speaking partners. Some of the world's fastest-growing economies use it.
9. Japanese Language:
Japan is well-known for its technology. It is also famous for its people's prosperous lifestyle. Over 129 million people speak Japanese as their first language in Japan.
Japan is also a country that give importance to learning and manufacturing innovations. Japan is one of the most advanced countries. It is a major contributor to global development.
It has an major impact on climate policies, finance, energy, and natural resources. In 2016, Japan accounted for 89 billion dollars in e-commerce sales.
Knowing Japanese will also help you if your company deals with Japanese technology. To increase and grow your business globally, Japanese is necessary.
Final Thoughts:
"Real business is always done with real people."
If you work for a company, you will need to speak with potential partners. It is must for them to do business with you.
The same goes for an entrepreneur. Learning a language has many benefits. When it comes to international business opportunities, being multilingual is becoming important.
Moreover, a new language will cause some time. It will also need some effort on your part. Even if you do not achieve fluency, gaining knowledge can give you an advantage.
It can be an effective business communication tool while considering cultural. You can learn the best business languages. It would help you to to take advantage.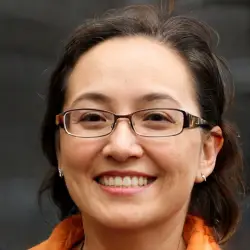 Latest posts by Elizabeth Williams
(see all)