Have you ever encountered weird 5 letter words that make you do a double-take? Well, we've picked out some of the strangest five-letter words that you can use.
Spice up your everyday conversations with these unique and unusual words! They're sure to make an impression on anyone who hears them.
16 Weird 5 Letter Words You Might Hear First Time Today!
"Ready to expand your vocabulary with some weird 5 letter words? Buckle up, folks, because we'll dive into some linguistically puzzling terrain.
Words like "kazoo" and "pyxie" are 5 letters long and sound strange. But you may have used them in your conversations without even knowing it! They can be fun to say.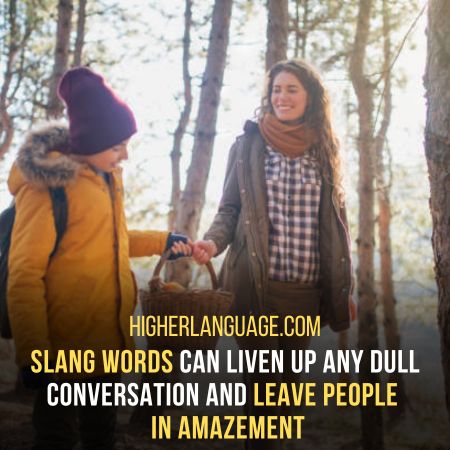 In any case, these words will liven up any dull conversation and leave your friends scratching their heads in amazement.
So impress your pals with your newfound knowledge of these downright intriguing words." Here are some more for you;
1. Fjord – A Narrow Inlet Of The Sea:
Fjords are far more than just a five-letter word you can use in Scrabble. These remarkable places have tall cliffs and the ocean between them, making for some truly stunning scenery.
You can find fjords in Norway, Scotland, and Iceland – and Greenland has an impressive 217-mile-long one!
If your next holiday destination is looking for something special to experience, don't forget to visit a fjord – it's sure to be memorable!
2. Gnome – A Creature Resembling A Small, Elderly Human:
Have you ever heard of a gnome? Not the decoration for your garden. We mean a mythical creature that looks like a small old person.
People say they can be naughty and live in gardens or deep in the woods.
They even have names, such as Nisse, Tomte and Kaukis! Have you heard of creatures called Nisse, Tomte and Kaukis? These sound like characters from a Dr. Seuss book!
They have been around for a long time in stories and still make us use our imaginations today.
3. Ouzel – Blackbird With White Patches:
Do you know about the ouzel? It is a type of blackbird. It looks different than other birds because it has black feathers and white patches on its wings and tail.
The name "ouzel" is an unusual and weird 5 letter word that sounds fun! So, watch for this unique and fascinating feathered friend next time you're out bird-watching.
4. Joust – An Ancient Sport:
Have you heard about jousting? It is an old sport. It is like a fight between two knights on horses with lances or swords.
People used to watch this situation when it happened many years ago, and it must have been exciting! Do you know that during jousts, knights would yell out 5 letter words to each other?
These were like questions or compliments. This made the joust not just physical but also mental. Medieval sports were really cool and unusual!
5. Illum – To Give Light, To Enlighten:
Have you ever seen a word you don't know, like Illum? It is special because it has a powerful meaning. Illum means to give off light or understanding to other people in order to help them.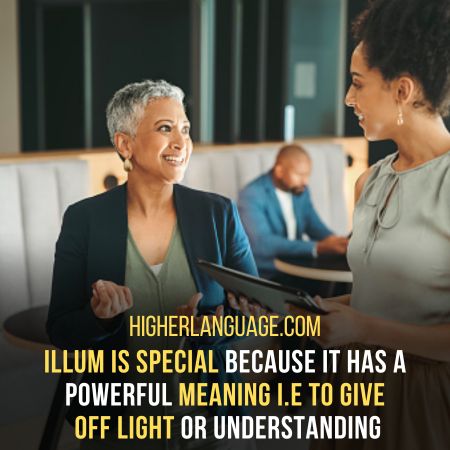 "Illum" is a cool word that everyone should know. It means to bring light and brightness into your own life and the lives of those around you.
Next time you want to say something special, use "Illum". It will make any sentence more interesting.
6. Skulk – To Remain Hidden Or Out Of Sight:
"Skulk" is an unusual word. It means to stay hidden or out of sight. It's like sneaking around but without doing cool tricks.
A skulker moves quietly and tries not to be seen or heard. They might be up to something bad or just want some peace.
Learning new words can make you sound smart! Try using "skulk" and other strange words to impress your friends!
7. Bimbo – Someone Who Is Silly Or Stupid:
Have you ever heard of the word "bimbo"? It is a five-letter word that means someone silly or not smart. It is not nice to say, but it has become part of our language.
The word "bimbo" started in Italy and was used to describe men who were pretty but not very smart. Then, in the 1920s, people started using it to talk about women.
Even though it isn't nice, it can add humor to conversations.
8. Balsa – A Lightweight Wood:
Balsa is an old word. It is a kind of wood that is light and easy to use. People use it for crafts, building models, and the aerospace industry.
It has a lot of strength for how light it is. Plus, it's fun to say! Try saying "balsa" five times fast – I dare you! So if you need lightweight wood, think about balsa because it can be helpful!
9. Quaff – To Drink Deeply And Heartily:
There is nothing like taking a deep and delightful sip of something enjoyable. Quaffing means savoring your drink, lingering over every mouthful with delight.
Whenever you are consuming beer or wine next time, quaff it carefully! And don't forget to enjoy each drop – treat it like the last one!
Let us raise our glasses for an amazing quaffing experience!
10. Yakka – Hard Work Or Toil:
The term yakka is an Aussie expression for any laborious activity.
Whether it's a taxing excavation project or reorganizing your home, this phrase will bring back the recollection of countless hours dedicated to completing activities that require effort!
When you hear someone say this word, prepare yourself – you're in store for some hard work ahead!
11. Pronk – To Move With A High-Spirited Gait:
If you're searching for an entertaining, unique word that will stick with you forever, then "pronk" is the way to go!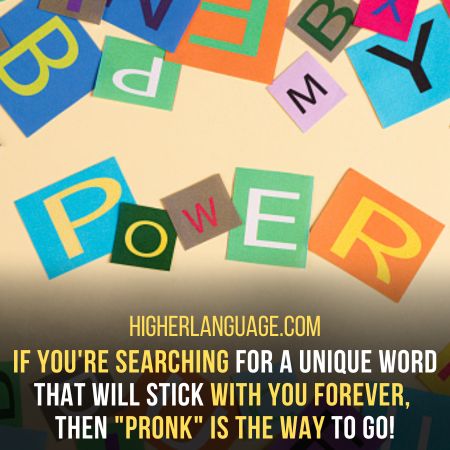 This five-letter verb perfectly describes the bounding movements of gazelles and springboks; it looks so lively and joyful when they move around quickly.
So next time one of these animals is pronking, just think back on this delightful term as a reminder of how much fun it can be!
12. Gnarr – A Verb Meaning To Utter A Guttural Sound:
Gnarr. Doesn't that sound hilarious? But don't be fooled by its small size: it's actually a verb, symbolizing the act of making an aggressive roar-like noise.
The next time you emit a throaty growl, just remember to proclaim, "I am gnarring proudly!"
This unique word might seem odd at first glance, but adding it to your vocabulary can only bring joyous amusement – who knows when you'll need this gem!
13. Sinni – Adjective Meaning Imaginary Or Illusory:
Imaginary and illusory may sound effortless, yet an extra term is just as peculiar – "Sinni". It carries the same significance as the other words, but it's a secret code.
People who recognize it can utilize this mysterious word to add playfulness and captivation to conversations!
Give "Sinni" a shot next time you converse with your friends; you'll be amazed at their reactions!
14. Gloam – Noun Meaning Twilight Or Dusk:
Gloam is a weird 5 letter word. It means twilight or dusk, like when the sky turns orange and purple.
That's when the sun drops below the horizon, and you can see stars twinkling in the fading light. Gloam is a great word for this special time of day!
Next time you find yourself getting lost in the mesmerizing colors of the sky during gloam, you'll know exactly what to call it!
15. Knurr – Verb Meaning To Growl Low In The Throat:
Have you ever heard a strange 5-letter word called "knurr"? Unfortunately, it is not a mistake. Knurr means to make a low growling noise in your throat.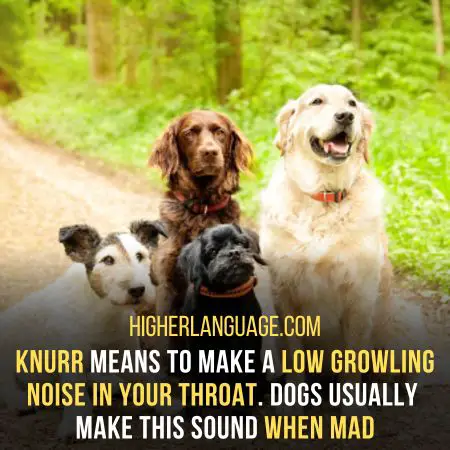 Dogs usually make this sound when mad or trying to protect something. "Knurr" is a fun word, although it is rarely used.
Try saying it the next time you talk with someone. It might make your conversation more exciting!
16. Quirk – Noun Meaning An Odd Habit Or Mannerism:
Do you know someone who says strange 5 letter words? That could be their quirk. It could be anything that makes them different, like twirling their hair or saying "yoink" instead of "grab".
Quirks make people special and unique. Some people like quirks, while others don't. But quirks make life more interesting! So don't hide your special traits – show off your weirdness!
Conclusion:
What do you call a word that's five letters long but doesn't follow any conventional spelling rules? A weird 5 letter word, of course!
These little linguistic conundrums have been boggling the minds of English speakers for years.
Sure, everyone knows about the classic five-letter words like "apple" and "water," but what about lesser known, slightly stranger words like "pshaw" or "hafnyl"?
Now that's where things start to get weird. With so many peculiar words, knowing where to start is hard.
But one thing's for sure: exploring the world of weird 5 letter words is worth your time!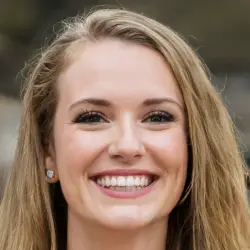 Latest posts by Sylvia Simpson
(see all)