Are you tired of the same old business jargon? Want to spice up your work vocabulary? Look no further, my friend. It's time to introduce some slang words for work.
When you are feeling stressed, remember some fun sayings. They won't make you look professional but will make you unique. For example: "Ain't nothin' but a thing chicken wing."
11 Slang Words For Work To Express Your Hectic Workload!
Do you ever feel like you're speaking a different language when you're in the office? You might be if you're not current on the latest slang words for work.
There's the classic "9 to 5" to describe a standard work day, but have you heard of "clock puncher" or "desk jockey" to describe someone who spends all day sitting at a desk?
And for those dealing with difficult customers or clients, "asshat" or "pain in the neck" might be useful.
Fridays are special days. They mean the end of the week is here! In a meeting, show people you know new words they might not have heard before.
1. Climbing The Corporate Ladder – Working Hard:
Whether you're just starting out in your career or a seasoned pro, climbing the corporate ladder is often on everyone's mind.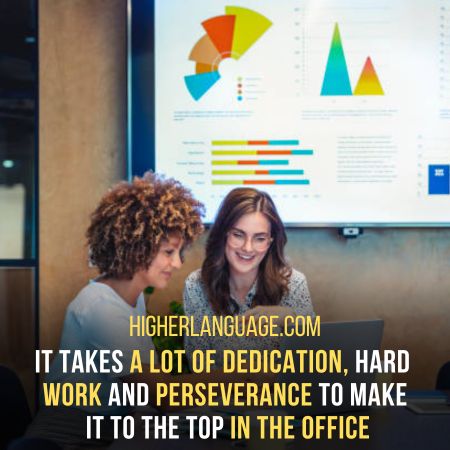 We all want to get ahead and be successful, right? But it can be easier said than done. It takes a lot of hard work, dedication, and perseverance to make it to the top.
However, that doesn't mean it's impossible. With the right attitude and a willingness to learn and grow, you, too, can reach the summit of your career.
So strap on your climbing gear, grab your coffee, and let's get to work to put your efforts.
2. Burning The Midnight Oil – Working Late Into The Night:
Are you a night owl who thrives in the late hours? Are you one of those who gets a sudden burst of productivity when everyone else is sound asleep? Well, join the club!
Working late to finish a project is just part of the hustle culture. But make sure you have your essentials: caffeine, music and dim lighting to keep those eyes from straining.
And when the sun finally rises, it's time to reward yourself with a well deserved cup of coffee and a good nap.
Remember, burning the midnight oil may not be for everyone, but for those who can handle it, it's a surefire way to get things done!
3. Grinding – Putting In Extra Hours Of Work To Reach A Goal:
Are you ready to put your nose to the grindstone and reach your goals? Grinding can help you push past your limits and achieve things you never thought were possible.
Whether staying an extra hour at work to finish a project or hitting the gym for that early morning workout, putting in the effort can pay dividends.
But don't forget to take breaks and recharge, as burnout can happen if you're constantly grinding without a chance to rest.
So, grab your coffee, turn on some tunes, and prepare to grind your way to success!
4. Brain Drain – Feeling Drained From Too Much Thinking:
Do you ever feel like your brain is about to short-circuit after a long day of thinking and problem-solving? You might be experiencing the dreaded "brain drain".
This phenomenon occurs when your brain uses all its resources and hits a mental roadblock. It's similar to running a marathon but for your mind.
To combat brain drain, try taking breaks throughout the day to give your mind a chance to recharge. And don't forget to hydrate!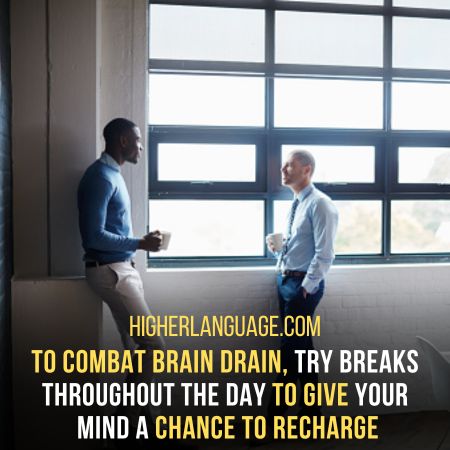 Studies have shown that drinking water can help improve cognitive performance. So, the next time you feel like your brain is about to crash, take a breather and give it a chance to reboot.
5. Heads Down – Focusing On Completing Tasks Without Taking Breaks:
It can be easier to do your work without talking to anyone. But did you know that taking a break and talking with people can help you get more done? It might sound strange, but it works.
Don't believe me? Studies have shown that our brains need breaks to recharge and refocus, and interacting with others can stimulate creativity and problem-solving skills.
So, next time you find yourself in "heads down" mode, take a quick break to chat with a friendly co-worker or simply stretch your legs – your brain (and your productivity) will thank you.
6. Power Hour- Allocating An Hour To Focus On Important Tasks:
Picture this: it's 3 PM, and you've been staring at your computer screen for the past hour, scrolling through Instagram, and responding to unimportant emails.
Suddenly, you remember the looming project deadline approaching faster than a cheetah chasing its prey. Panic sets in, but fear not! Enter the power hour.
Allocating an hour daily to focus only on important tasks can be a game changer.
Not only will it help you prioritize your workload, but it also allows for uninterrupted productivity. So say goodbye to the days of procrastination and hello to getting things done.
So, gather your focus, put on your game face, and unleash the power hour within you. You got this!
7. Working 9-5 – A Phrase Used To Describe A Typical Work Day:
Have you ever heard of the phrase "9-5"? It means a regular work day.
Do you know where it comes from? Back in the day when Dolly Parton was belting out her famous tune, 9-5 was the epitome of the American workday.
But now, with remote work and flexible hours becoming the norm, it's more like 8-6 or even 7-7.
However, no matter the hours, we all know the feeling of counting down the minutes until we can punch out and enjoy some well-deserved relaxation.
So let's give a round of applause to the 9-5 work day for paving the way for the many work schedules to come.
8. Low-Hanging Fruit – An Easy Task Or Goal:
Low-hanging fruit is when something is easy and quick to do. It makes us feel good when we finish it quickly. It's a win-win situation because it makes us feel happy and productive!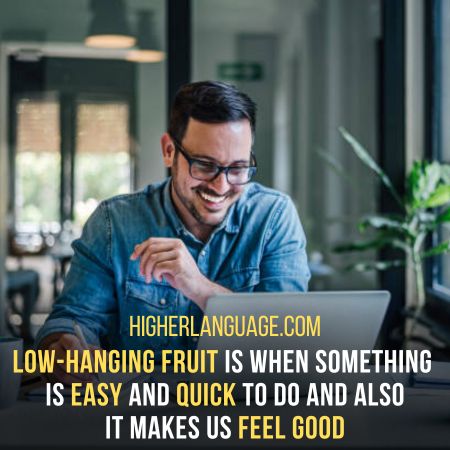 When you finish a task, it feels great! You will also have more time to do fun things, like watching your favorite show, without feeling bad.
So, whether it's finally clearing out the junk drawer in your kitchen or organizing your finances, embrace the low-hanging fruit and enjoy the sweet taste of success. You deserve it!
9. Crunches – Short Bursts Of Intense Productivity:
Have you ever found yourself in a situation where the deadline looms over your head, and you haven't even started on the task? That's when crunches come in to save the day!
Instead of procrastinating until the last minute, imagine getting into a state of flow and getting things done in short bursts of intense productivity.
It may sound daunting, but you'll be surprised at how much you can accomplish once you start.
Don't stress out when you have a deadline that seems impossible to meet. Instead, prepare yourself to work hard and get it done.
10. Burnout – Feeling Overwhelmed By Too Much Workload:
Burnout is like trying to juggle a million things at once while someone continually adds more balls to the mix. It's overwhelming, suffocating, and could make you snap like a twig.
Whether you're a student, a CEO, or a superhero, burnout can happen to anyone at any time. But fear not, intrepid readers, for there are ways to combat this menacing foe.
Take time for yourself, practice self-care, and ensure you're not taking on more than you can handle. And remember, even superheroes need a break every once in a while.
11. Punching The Clock – Getting To Work On Time:
Let's be real; nobody likes punching the clock. It can be a drag to roll out of bed and head into the office bright and early every day.
But getting to work on time is very important, and not just because your boss will give you the side-eye if you're late.
Arriving on schedule helps you start the day on the right foot and sets you up for success. Plus, it gives you time to grab a cup of coffee before the chaos begins.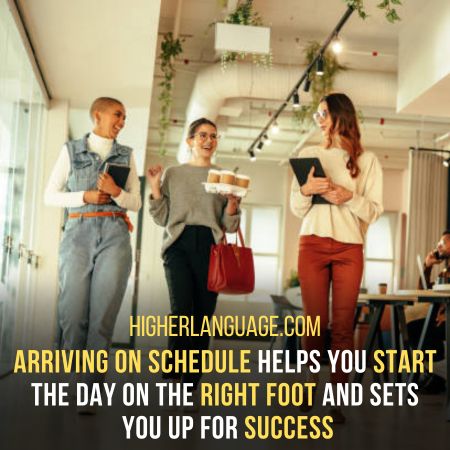 Getting up for work can be hard. So set your alarm a bit earlier. Get your clothes ready the night before and eat a yummy breakfast. It will make it better!
Conclusion:
There is a wide range of slang words for work, each describing different aspects of the job and what it takes to succeed.
As you climb up the corporate ladder and burn the midnight oil, it's important to take time and experience other aspects of life to achieve balance.
No matter how much grinding and brain drain your face, do your best to keep your head down and push through those tough moments with determination.
Work hard but also give yourself space to rest and recover in order to perform your best ultimately. With this approach, you will be able to reach any goal!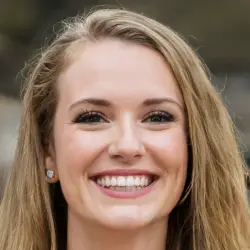 Latest posts by Sylvia Simpson
(see all)