Are you wondering about the languages similar to Swahili? Yes, there exist some languages in the list of similar languages.
This article is aimed to discuss some of the languages similar to Swahili. So, read thoroughly for a complete understanding.
Languages Similar To Swahili; 6 Astonishing Choices
Swahili belongs to Bantu family. It also has similarities with some other languages of the family. Below is a list of 6 similar languages to Swahili. Let's have a look at them.
1. Arabic – Among The Languages Similar To Swahili:
Arabic has had a big influence on Swahili. The language contains a large number of Arabic loanwords.
This includes the word Swahili, which comes from the Arabic word sawāḥilī. It's the plural adjectival version of an Arabic word that means "coastal."
The language arose from centuries of interactions. These interactions were between Arabian traders and Africa's east coast people.
Swahili developed as a lingua Franca adopted by many Bantu-speaking tribal groups. This also happened under Arab influence.
Once, Swahili was the language of the Arab amber and slave expeditions. Later, it went as far north as Uganda and as far west as Congo. This also aided the expansion of the Swahili interior in the early 19th century.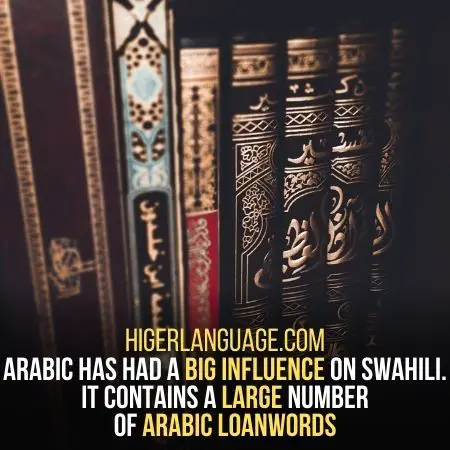 Words written in Arabic writing are the first known writings in the Swahili language.
This occurred in 1711 in the Kilwa region of modern-day Tanzania. They're now kept in the Goa Historical Archives in India.
Around 35% of the Swahili language is derived from Arabic. This is owing to more than a thousand years of interaction with Arabs of Zanj's shore.
Islamic greetings are the first type of Arabic that a Swahili learner may encounter. For example:
| | | |
| --- | --- | --- |
| ENGLISH PHRASE | SWAHILI | ARABIC + PRONUNCIATION |
| Peace be upon you (common Muslim greeting) | Salam Alaikum | سلام عليكم (salaam a'leikum) |
| Come in! (Please approach!) | Karibu | قريب (qareeb) |
| I'm well/at peace (one possible response) | Salama | سلام  (salaam) |
| Excuse me | Samahani | سامحني (saamaHani) |
2. English – Similar To Swahili:
The English and Germans arrived later in the Colonial period. They tried their hand at influencing Swahili. Swahili was ecstatic to pick up more vocabulary from these languages.
There's also a Swahili-English hybrid dialect. Nairobi residents speak Sheng. It is a dialect distinct from Swahili spoken along the coast.
Sheng is a hybrid of English and Swahili (the 'h' was supposedly added since 'Seng' would sound odd). It emerged as the language of Nairobi's urban youth.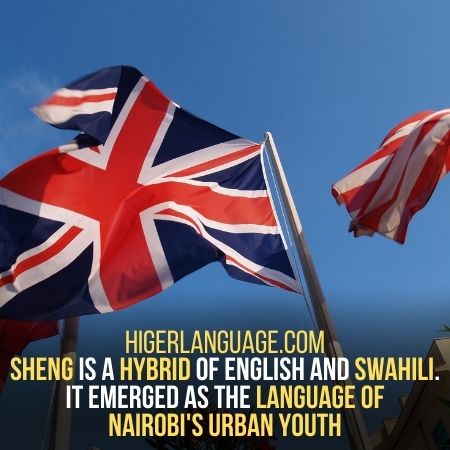 However, Tanzania and Uganda are now experiencing a rapid spread of it. Swahili has literally taken English words as well, for example:
| | |
| --- | --- |
| SWAHILI | ENGLISH |
| Polisi | Police |
| Televisheni | Television |
| Redio | Radio |
| Baiskeli | Bicycle |
| Basi | Bus |
| Penseli | Pencil |
| Mashine | Machine |
3. Lingala – From Bantu Languages Similar To Swahili:
Because they are both Bantu languages, they have some commonalities. Lingala is largely spoken in the DRC's western and northern regions. People from North-western Congo also speak Lingala.
Swahili, on the other hand, is East Africa's most widely spoken language. These two languages also have a lot in common, phonologically and syntactically.
Both Lingala and Swahili belong to the Bantu language family. They have a lot in common when it comes to structuring.
The noun class system is one of the most distinctive features of Bantu languages. Both have comparable prefixes and pronunciations in their noun classes (Ngeli).
The vocabulary is diverse. Still, terms with the same concept will frequently appear in the same classes.
When you look at the lexicon of the Bantu languages before the arrival of outsiders, you'll notice a lot of overlap.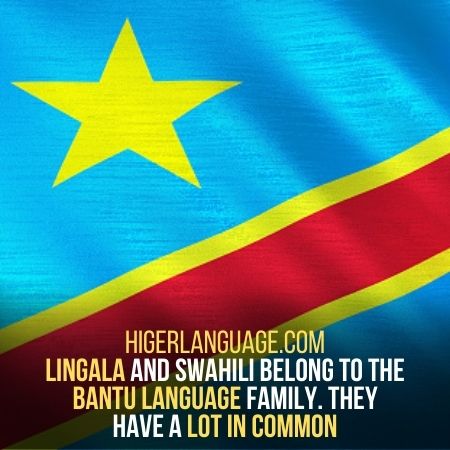 Both Lingala and Swahili have some similar terms. But, some words sound similar to Swahili but have different meanings.
As a result, someone who speaks Swahili can touch some terms in a conversation in Lingala, and vice versa.
Some of the similar words in both languages have a long list, for example:
| | | |
| --- | --- | --- |
| WORDS | SWAHILI | LINGALA |
| Father | Baba | Papa |
| Road | Barabara | Balabala |
| Here | Hapa | Awa |
| Even | Hata | Ata |
| Mother | Mama | Mama |
| Why | Mbona | Mpona nini |
| In law | Mashemeji | Basemeki |
| Boat or ship | Masua | Masuwa |
| Child | Mwana | Muana |
4. Xhosa – Similar To Swahili:
Both Xhosa and Swahili are Bantu languages. But, they diverged after that as Swahili was influenced heavily by Arabic.
So, a Swahili speaker and a Xhosa speaker would not understand each other. But their conceptions and traits are highly similar at the same time.
5. Shona – A Good Option In The List Of Languages Similar To Swahili:
Did you know that because both Shona and Swahili are Bantu languages, they share a lot of vocabulary?
Swahili is primarily spoken in both East and Central Africa. On the other hand, Shona is prevalent in Zimbabwe. In both languages, there exist many nouns and verbs with comparable meanings. For example:
– moto
– nyama
– ngoma
– mwana
– moyo
Verbs:
– Kuimba
– Kupepeta
– Kufa
There are also some similar sound words. For example:
| | | |
| --- | --- | --- |
| WORDS | SWAHILI | SHONA |
| Elephant | Ndovu | Nzou |
| Meat | Nyama | Nyama |
| Three | Tatu | Tatu |
| Goat | Mbuzi | Mbudzi |
6. Portuguese – Is It From The Languages Similar To Swahili:
For hundreds of years, the Portuguese ruled over parts of Africa, such as the coastal regions. The people used to speak Swahili there.
So, the Portuguese language had a strong influence on Swahili. Table (Meza), money (pesa – connected to peso), and prison (gereza) are a few examples of these borrowings.
In many modern countries, both language borrowing and evolution are fought with legislation. Education standards also influence this borrowing.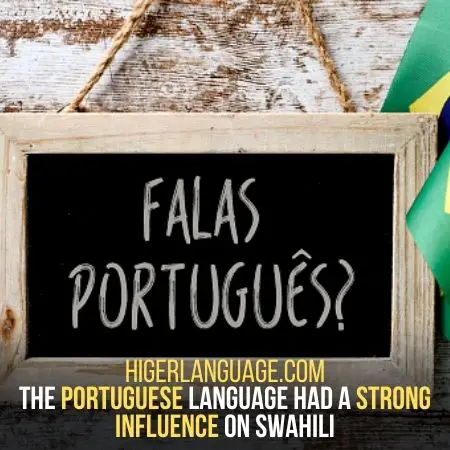 But, for Swahili, most of the language evolution arose from a simple process. It arose from people trying to communicate.
Is Swahili Hard To Learn?
Swahili is widely regarded as the simplest African language. It is the easiest language to learn for an English speaker. It's also one of the few languages in Africa that doesn't have a semantic tone, like English.
It's also very easy to read because you can read Swahili words exactly as they're written.
It is a blend of vocabulary from both East Africa's Bantu-speaking and Arabic communities. Thus, it may be easier to learn for someone who speaks Arabic.
Swahili also includes particles at the start of words to express verb tense and person. It is one of the key variances from English (I, we, you, they, etc.).
Is Swahili A Mix Of Languages?
Swahili is a language that combines indigenous Bantu languages with Arabic. However, this mash-up of cultures is the product of extensive trading along the East African coast.
Swahili has an influence from English, Portuguese, and Persian. French and German also influenced Swahili along with Arabic and Bantu.
Conclusion:
Swahili is a Bantu language. Other languages belonging to the family are somewhat similar to Swahili. Swahili has adopted some loan words from Arabic. It also got an impact from English and German.
Swahili is a very flexible language. It also has various dialects, even within the same country. Even other Swahili speakers struggle to grasp some dialects.
The East African Union's lingua franca is also Swahili. Lingua franca is a common language adopted by two non-native speakers.
Both Kenya and Tanzania all use it as an official language. It is the first official language of Tanzania, and in Kenya, it comes after English. The Democratic Republic of the Congo also uses Swahili as its official language.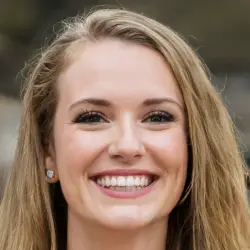 Latest posts by Sylvia Simpson
(see all)