Are you wondering if learning Japanese is worth it? Before making a final decision to master it. 
To take you out of this confusion, we did our proper research and came up with a factful answer to your question. Yes, learning Japanese is worth it for everyone.
 Is Learning Japanese Worth It? – 11 Prime Benefits In The 21st Century
To justify our statement, we have gathered the explanatory points below. So, let's dive deep into this blog.
Let's start with a well-known factor. Being multilingual in the 21st century makes you stand out from 40% of the world's population.
 If your second language is Japanese, you can beat your competitors. You can excel in your career with a better success rate with Japanese.
Sounds good? Here are some undeniable advantages of learning Japanese. 
1. The Language Of The World's Third Largest Economy:
The economic status of any country defines the value of its language.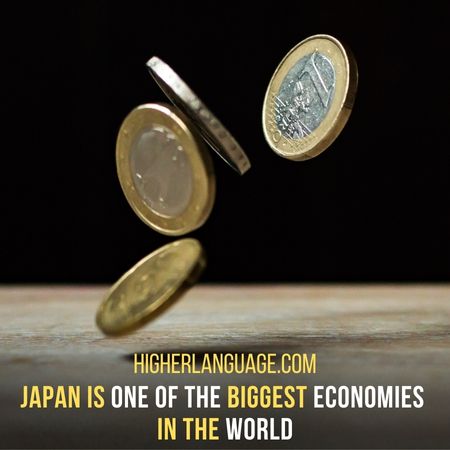 A strong connection between you and one of the biggest economies in the world is due to the Japanese.
Your understanding of the fast-growing market of 2022 will enhance. This link opens the gate to several opportunities and chances for growth. 
2. You Stand Out:
Polishing your abilities by learning Japanese makes you stand out. In today's world, a significantly less proportion of people focus on their communication skills. 
Your skill in a highly-demanded language like Japanese widens your area of influence. 
3. Yes, To Attract Recruiters:
The addition of "Japanese" in your resume's language section boosts your profile's status. 
For multilingual job aspirants, the chances of getting selected are always higher. If your second or third language is Japanese, these chances turn into recruitment. 
No employer wants to lose a potential employee with a skillset in the Japanese language. So, get confident about your hiring. 
4. Get Hired As A Japanese Interpreter:
If you are unhappy with your current job, learn Japanese. We'll tell you why. Multinational firms are always in need of expert interpreters. They want to convey their message all over the world. 
Learning Japanese can provide you an opportunity of hired by an international company. You can work as a professional interpreter with a handsome salary package. 
Thus, learning Japanese bestows you with "paid freedom."
5. Start Working As A Japanese Translator:
Cash your free hours by working as a Japanese translator. Your fluency in Japanese makes you a connection between business companies and their clients. 
All you have to do is translate official documents and charge according to your expertise. 
6. Excel In Your Career:
Mastering the Japanese language can boost your career. As we know, there is always room for improvement, which is true.
 You can learn Japanese as a new language at any career stage. It will lead you to promotion—better earnings through Japanese along with upgradation in resume and skillset. 
7. Increase your Sales And Profit:
You can increase your sales and business profit with the help of the Japanese language. Let us tell you how. 
Not all countries are native English. If you have a worldwide business, you can head the marketing department. 
With this, you can advertise your message in the Japanese language. Doing Japanese translation will get you, customers from Japan, and a significant profit.
8. More Chances Of Acceptance:
Fluency in Japanese multiplies your chances of acceptance into any Japanese university. 
Japan is famous for its well-designed and super-productive educational system. If you want to study in Japan as an international student for studies, learning Japanese is worth it. 
Moreover, Japan offers many scholarships every year for senior students. The Japanese language will be your biggest plus for the scholarship application.
9. Explore With Insight: 
Learning the Japanese language will allow you to have insightful explorations.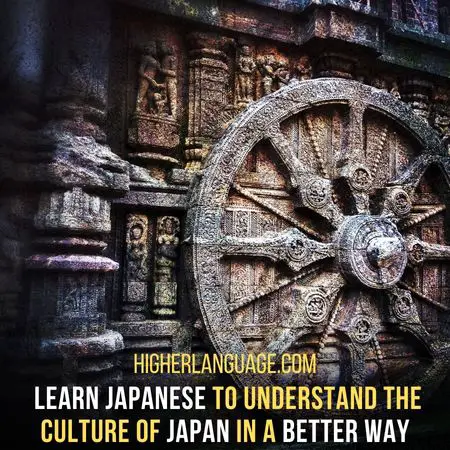 If you want to explore Japanese culture, it's worth remembering. Language and culture define nations, and Japan is rich in both. Learn Japanese to understand native folk stories, norms, comics, fiction, and infrastructure.
10. Improve Your Native Language:
You may not believe us, but learning a second or third language improves your native language. When you start lessons in the Japanese language, you also study your first language in detail. 
Like, as a native English speaker, you may not know conjunctions, modals, and helping verbs. While learning Japanese, you improve your native language.
11. Is Learning Japanese Worth It? – Fruitful Use Of Spare Time: 
Time is money, and nothing is better than investing it in a new language. Working on the Japanese language in your spare time is a healthy practice.
 It makes you concerned about your skills and time, providing you with a direction in life. This enhances your memory and problem-solving skills and increases your verbal abilities. 
After going through the list of these benefits, you may plan to learn the Japanese language, which is a good thing. 
It is not refraining from the decision. But the first encounter with a new language is demanding. And if it is Japanese, it will be demanding but only at the start. 
To give you proper guidelines in a single read, we have added a few tips to this blog. These tips will help you manage your Japanese learning trouble-free. 
How To Make Japanese Learning Trouble-free? – Tips For Hardworking Learners 
Let's review these points and make your learning process more manageable. 
1. Arrange A Tutor:
As a beginner, arrange a tutor to learn the Japanese language.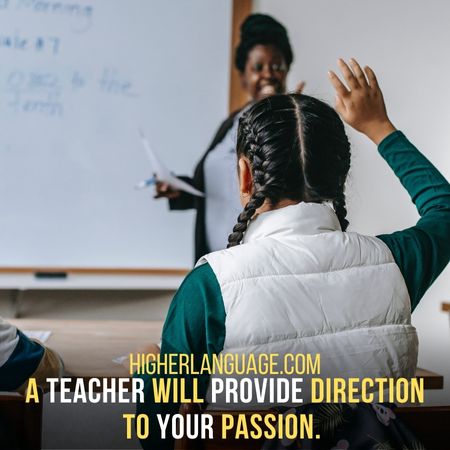 Your teacher will put you on a proper course with the correct instructions. Moreover, you will not have to worry about learning wrong pronunciations and mixing with other languages. A teacher will provide direction to your passion. 
For your ease, you can find an online tutor from a Japanese academy and can learn according to your comfort.
2. Set Your Target:
While learning a new language, setting a target is very important. When you start your action of learning the Japanese language, determine your goal. And also, where do you want to end this? 
Do you want to meet the level of a native or want to get an average understanding? Doing this will make your acquisition process meaningful and target-oriented. 
3. Read, Write, Listen, And Speak:
As a fresh learner, you should take all four language skills side by side. The key is using a Japanese dictionary. 
The secret is to use practice books and listen to Japanese podcasts. Watching Japanese movies can help you improve your vocabulary, pronunciation, and listening skills.
 For the speaking part, get yourself a Japanese friend and start practicing. On the whole, do as much practice as you can. 
4. Maintain Your Notes: 
Another pro tip to help you organize your language info is to make a journal. Get a separate notebook for your lessons and jot down the main points.
 Do add grammar and other linguistic parameters of the respective language. After this, keep revising and reviewing the gathered information from time to time. This will lessen your total learning span. 
Conclusion:
Thus, making yourself fluent in Japanese is nothing less than enhancing your status. It provides innumerable benefits from various life perspectives.
Also, it helps you get a better scope of everything—job options, business improvement, an expansion in personal viewpoints, etc. From career growth to self-growth, learning Japanese is worth it. 
After stating all these undeniable facts, here are a few very asked questions. Get help for a complete and fully-optimized understanding. 
 Frequently Asked Questions – FAQs 
Let's go through these FAQs one by one to knock-out any confusions 
Q1. How Long Will It Take To Become Fluent in Japanese?
Answer: On average, it takes around 1.5 years to reach fluency. But this span is not fixed. Your passion and attitude towards learning can change.
Be consistent and not get overwhelmed because slow and steady wins the race. 
Q2. Can I Use Duolingo For Learning Japanese As A Beginner?
Answer: Yeah, you can. Duolingo is the best language learning app for freshers. If you want to start with the basics, this app is suitable for taking the initiative.
Also, if you have a short time and want to go through the first principles, you can rely on this app. 
Q3. Why Do Native English Speakers Have A Tough Time In Japanese? 
Answer: The English speakers find learning Japanese tough and tiring. This is because of the dissimilarity between the two. Another reason is that the Japanese language has very little vocalization.
So, its pronunciation can be tricky for English speakers. But do not worry, practice a lot and achieve your targets.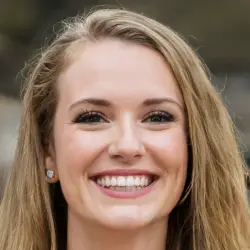 Latest posts by Sylvia Simpson
(see all)