Are you interested in learning different languages? Then, you may have wondered at least once in your life, "How many languages possible to learn?"
Meeting someone who can communicate in multiple languages will impress you. Many people in the world are fluent in several languages.
Some people can learn and speak even more than ten languages at a time. Knowing this, you may wonder how to manage to learn so many languages? Is it possible?
If yes, then how many languages can you learn? Find the answers to your questions below.
How Many Languages Possible To Learn?
The answer depends on the individual capacity, motivation, and desire to learn. With the correct determination, anyone can master as many languages as they want.
One can learn multiple dialects at once if well-organized and diligent. Where do polyglots and hyperpolyglots fit in? How many languages can they learn?
There is no particular answer to this question. It's because people's motivation and desire to learn languages vary.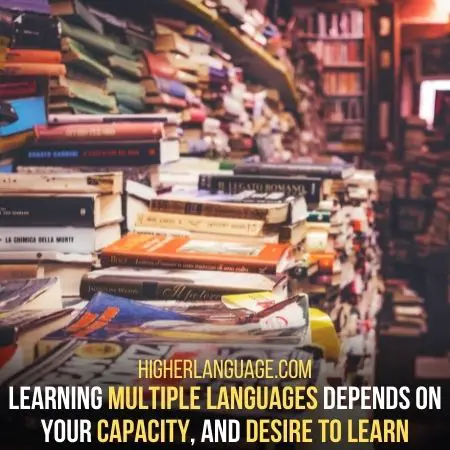 Sir John Bowring, Hong Kong governor of the 19th century, could speak over 200 languages.
He could also communicate in over a hundred different languages. He was a polyglot in history who knew most languages.
It is an example that demonstrates that humans do not limit a certain number of languages to learn.
How Many Languages Possible To Speak At A Time?
You might be thinking about the number of languages you can speak. Fluency is the deciding element in determining how many tongues a person may learn and use.
There's a big difference between understanding a dialect well and mastering it. It requires polishing your grammar, vocabulary, and speaking.
The effort and amount of time required for each step of language learning are different.
You might be wondering if there is a limit to how many languages one can learn that nobody can exceed.
According to research, there is likely no limit to what a person can do. Instead, it all depends on one's ability and determination. Our only limitations can be self-doubt and a lack of motivation.
Ziad Fazah, a Liberian, 66-year-old, knows 59 dialects. He holds the current record for learning the most languages.
This shows that the human intellect has no bounds. If one applies it to a goal that one is enthusiastic about, one can achieve everything.
How Many Languages Does the Average Person Speak?
In a lifetime, the average person can speak two to four languages. But, human brains work in different ways. A typical person's mind can only handle four languages.
For the average person, learning the basics of a language takes a year. To master the language, though, you must be persistent and interact with it.
Can Learning Different Languages Confuse You?
It is dependent on a person's talent and motivation. Some people are capable of learning many languages without becoming confused.
Learning identical languages can lead to confusion. For example, French, Spanish, and Italian are similar in certain aspects.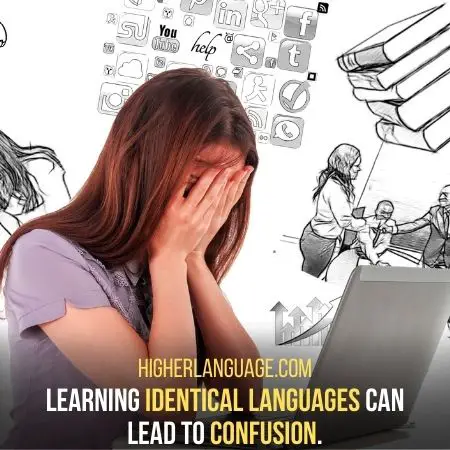 They have the potential to confuse you! But, as you get into the languages, the mix-up will no longer bother you.
To avoid confusion, an average individual should limit himself to 3-4 languages at a time.
Reasons to Learn Different Languages
There can be different reason for learning a language depending on the individual preference. Here are a few of them:
– As already said, the purpose and motivation of learning are significant factors. Some people wish to learn to fit into a variety of professions. At the same time, others learn to travel across the world.
– Motivation and a sense of purpose can push you to learn various languages.
– A translation service is the most successful career related to being a polyglot. Language translation services are in increasing demand as a result of globalization.
– An individual who speaks more than 6 languages is well-equipped to deal with a variety of clients.
– Those who can communicate in 10 to 12 different languages have an extra advantage in the field.
Challenges To Learn Different Languages
People face different challenges while learning a new language. These include:
The most challenging task is time management. People do not have the time to study new languages. Inconsistency can also be a severe problem.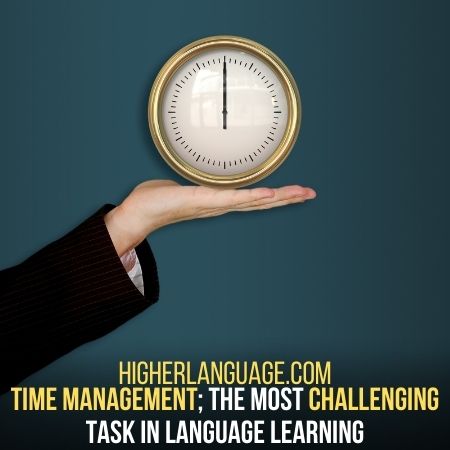 On the way, people become bored, particularly if they choose complex languages. Learning multiple languages is difficult due to a lack of defined goals.
How To Overcome These Challenges:
You must have heard that every problem has a solution. Similarly Challenges faced during language learning also have solutions like:
– It's preferable if you make a learning schedule. This should cover the entire learning period.
– If you want to study a language in twelve weeks, for example, you need to make a twelve-week week schedule.
– Start with basic and relevant languages and work your way up to the more difficult ones. Your schedule should be in sync with your personal life to maintain balance.
– Another piece of advice is to choose lingos within the same group. This will make studying easier because such languages usually have a lot in common.
– It's also critical maintaining a laser-like focus on your goals. When things get complicated, your ambitions usually drive you to keep learning.
– If you wish to work in language translation services, your desire should keep you going.
– To cut boredom, it would be beneficial if you made the process of language learning enjoyable.
Common Mistakes Made While Learning A Language
Many people begin learning without a precise aim in mind. You should not invest all your time in learning languages.
You should keep in mind the reason why you need to learn a language. Is it learning the basics for employment, education, or finishing projects? Give your time accordingly.
You should call a translation company if you only need a few translations. Some jobs are those that only experts can perform.
The translation of Safety Data Sheets is an example. Only expert SDS translation services can complete this job.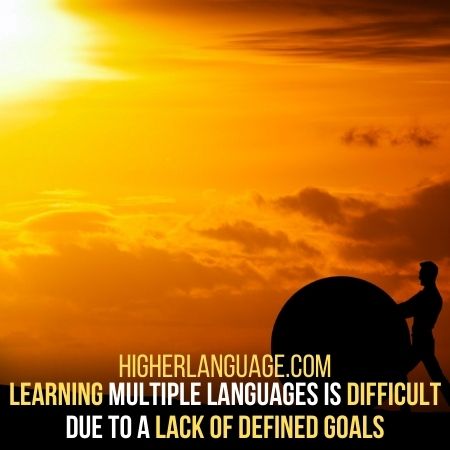 As a result, we recommend that you think forward and make plans for the future.
There are various tips and tactics online for individuals. These can help those who are passionate about learning. These assist them in becoming a master with minimal work and time.
To enhance your performance, connect with social media polyglots. Watch YouTube videos, and listen to podcasts.
Benefits Of Learning Multiple Languages
Learning multiple languages can be very beneficial in different aspects. It helps you avail your free time in some productive activities.
These activities will improve your learning habits. They will also help you in achieving your goals in the long run. Some of the advantages of learning multiple languages are:
1. Understanding Other Cultures:
Knowing the languages of other civilizations allows us to appreciate their culture.
It can also help to know more about their religions, art, and traditions. This encourages others to accept and respect them.
Moreover, learning about different cultures is fun in itself. One can enjoy it by learning the languages from different cultures.
2. Health Benefits:
Learning different languages can be beneficial. It helps to lower the risk of developing dementia and Alzheimer's disease.
Learning different languages is a healthy activity. It keeps your mind engaged in trying new things.
3. Improved Memory:
People who can communicate in more than one language have a better memory. Some of the advantages include critical thinking and listening abilities.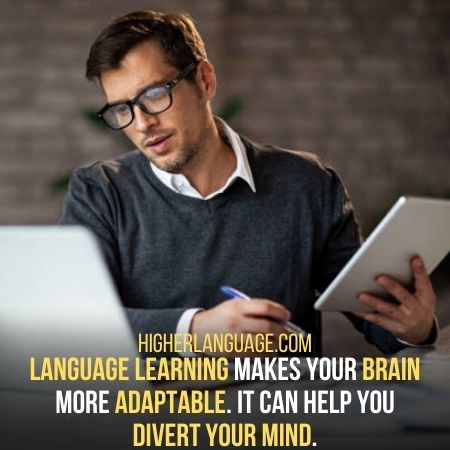 A Swedish team undertook research and analyzed a group of volunteers. This group completed a ten-month language course in Sweden.
After taking the language course, the members remembered new colleagues' names 28% better.
4. More Career Prospects:
Employers need language skills as one of the top eight skills. Furthermore, the demand for bilingual and multilingual staff is growing.
You can increase your chances to get your dream job in any foreign country. This can happen if you have a grip on many languages.
5. Easy Of Traveling In The World:
Knowledge of various languages can make traveling all across the world much easier. You won't need anyone's help to order food, and you won't have to worry about routes.
Knowing the language of a country where you spend your vacation can help you enjoy it more. This is because you can also understand language and interact with people.
6. Multitasking:
Language learning makes your brain more adaptable. You will find it much easier to manage many things together. I develops the habit to do things together and makes you multitasker.
Multitasking can help you divert your mind from the same typical things in life.
7. Confidence:
Learning any talent or a new skill always helps to boost your confidence. The same is the case with learning multiple languages at the same time.
People are very much inspired by the ones who can speak different languages. Moreover, knowing a different can help you boost your confidence in certain conditions.
Frequently Asked Similar Questions About How Many Languages Possible To Learn
There are a lot of such questions that come to anybody's mind before they plan to learn any language. Such as:
1. Do You Have A Limit Of Languages That You Can Learn?
Yes, it is correct. You should not attempt to learn more than 4 languages at once. This can help you avoid confusion.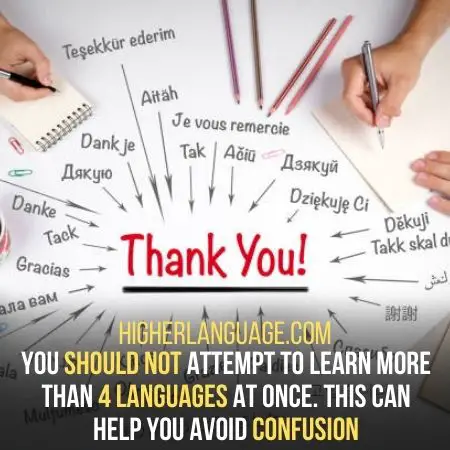 Exhaustion and confusion may result from learning 5 languages. It's also a good idea to learn similar languages simultaneously.
2. How Many Languages Possible To Learn In Lifetime?
There is no clear answer to the question because people study languages for a variety of reasons. They learn it for a variety of reasons. These reasons include necessity, convenience, and a love of languages.
Furthermore, several languages are closely related. Knowing one will aid in the study of others. The Romance language family is an example.
Other languages, such as Chinese and English, can be worlds apart.
There's also the issue of linguistic proficiency. One may claim to have learned different languages. The question then becomes how many languages a person can communicate in.
Linguists estimate that a year of consistent learning is enough to get the fundamentals of a language. Then you'll have to keep up with everything you've learned so far.
As a result, a typical human being can learn up to ten languages during his lifetime. It also appears that the more languages you have under your grasp, the easier it is to pick up new ones.
This is the "Emergence of Metalinguistic Consciousness" phenomenon. It is a skill that the brain develops as it learns more.
Bottom Line:
There are no limitations for language enthusiasts. You have the option of learning as many languages as you choose. You have complete freedom of learning as many languages as you like.
Yet, there is no guarantee that everyone will be able to learn several languages at one time.
As already stated, it is completely up to you and your learning capacity. Take a break if you're having problems studying many languages at a time.
Concentrate on one language at a time. You can also investigate other learning approaches. After you've gained some skill in one language, you can go on to the other.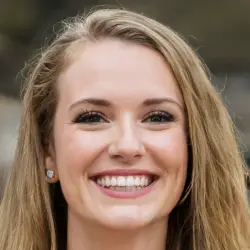 Latest posts by Sylvia Simpson
(see all)