Have you ever wondered which is the easiest Asian language to learn? If yes, then this is the place, to begin with!
Billions of people speak over 23,000 languages in Asia. Is not that crazy? Asia is home to many languages and dialects.
21 Most Easiest Asian Languages To Learn In 2022
Here, we will discuss 21 languages of the current era. These are some beneficial picks for a language learner in the future.
At the end of this article, you will be able to choose your desired easiest Asian language to learn.
1. Indonesian- The Easiest Asian Language To Learn:
Many say that Indonesian is the easiest Asian language to learn, but is this true? And how much time it'll take you to get to be conversational?
Indonesian is a standardized assortment of Malay dialects. Malaysia and Indonesia use it. It is an easy language to learn.
Moreover, it has no cases, no conjunctions. Plural forms of nouns are hardly ever used in informal Indonesian.
The context makes it clear if something is more than one. Example: One Person – Orang, Two people – Dua orang.
The Indonesian language uses an alphabet based on the Latin script. As a result, there is no need to learn a new alphabet system.
Words are simple to pronounce and memorize, and Indonesian grammar is simple. It is one of the easiest Asian languages to learn.
2. Burmese:
Burmese is a Sino-Tibetan language. Myanmar speaks it. It is the official language of 32 million people. Burmese has two registers: high and low.
Formal literature, newspapers, radio, and formal speeches use the low register. They use the high-register in informal literature and everyday conversation.
Since the 1960s, some Burmese writers have abandoned the high-register Burmese. Burmese is also a tonal, pitch-register, and syllable-timed language.
It is monosyllabic and analytic, with subject-object-verb word order. Burmese has 34 consonants. There are very few consonant clusters (speakers result in reduction and substitution).
3. The Easiest Asian Language To Learn -Hindi:
Hindi is an Indo-Aryan language in North India. Bihar, Delhi, Haryana, Jharkhand also speak Hindi as an official language.
It contains ten vowels. The length of vowels determines phonetics. This language has nasalized vowels, and the process is phonemic. There are 33 consonants in Hindi.
In Hindi, number, gender, and case are all inflected into nouns. There are two numbers, singular, and plural.
There are also two grammatical genders, masculine and feminine. It has two cases, direct and oblique.
Furthermore, this language unifies multilingual India, home to over 400 languages and dialects. There are three tenses: present, past, and future. The Hindi language is a verb-final (Subject Object Verb) language.
There are three modes: imperative, indicative, and subjunctive. Two aspects we use in it are: imperfective and perfective. It is the easiest Asian language to learn.
4. Gujarati Is The Easiest Asian Language To Learn:
About 46 million people speak the Gujarati language. It is an Indo-Aryan language in the Indian states of Gujarat, Bangladesh, etc.
The Gujarati language is the twenty-sixth most spoken language in the world. A large population of individuals speaks Gujrati in India and beyond. Its notable features are as follows:
– The type of writing system: Syllabic Alphabet 
– The direction of the writing system: From the left to the right in the horizontal lines
It is a syllabic alphabet with all consonants that have some inherent vowels. Vowels are independent letters or by using a variety of diacritical marks.
The Gujarati language uses a different writing system than the Latin alphabet. Furthermore, Gujarati's vocabulary includes three genders: masculine, feminine, and neuter.
You will find that there are various loaned words from the Hindi language. So it is easy to learn this language if you understand it.
5. Khmer- An Asian Language:
Khmer, also Cambodian, is the official language of Cambodia and is part of the Mon-Khmer family. Mon-Khmer family also includes Vietnamese. You will see it as the 14th in our list of the easiest Asian languages to learn.
Why is Khmer so simple compared to the other members of the family? Khmer is not a tonal language. You do not need to change pitch to convey a different meaning.
It has an SVO (subject-verb-object) grammatical structure. Also, it has logical word order, so the grammar is not tricky.
You will need to learn a new writing system. But the good news is that you will be able to memorize the sounds, which shows word-to-word consistency.
6. Lao Language:
Language Lao, also called Laotian, is one of the Tai languages of Southeast Asia. Lao differs from the Tai dialects of northeastern Thailand.
It is the official language of Laos. Lao occurs in various dialects. The total Lao-speaking population of all countries estimates at about 3.2 million.
Lao has ten vowels, i.e., sounds that make a difference in the meaning of words. Most vowels can be short or long. Vowel length distinguishes between otherwise identical words.
Most vowels can be either short or long. Furthermore, vowel length differentiates between otherwise identical words. There are also three diphthongs.
7. Mongolian:
Mongolian is Mongolia's official language. It is a well-known member of the Mongolic language family. The total number of speakers in all dialects could be 5.2 million.
The Khalkha dialect is the most common in Mongolia. It is currently written in both Cyrillic and traditional Mongolian scripts. Some of the most common are at times in Latin for social networking.
Mongolian has harmony in vowels and a complex syllabic structure. There is a basic word order subject-object–predicate. But noun phrase ordering is free.
Grammatical roles show a system of about eight grammatical cases. There are five different voices in this language.
Its notes come in a variety of shapes. Furthermore, the bases of alphabets are on a letter's position in a word and which letter follows it.
8. Pashto Is The Easiest Asian Language To Learn:
The Pashto language is a member of the Indo-Iranian group of Indo-European languages. It is also known as Pakhtu.
We divide Pashto dialects into two groups. The first is southern, which retains the ancient /sh/ and /zh/ sounds. The second group is northern, which uses /kh/ and /gh/ sounds instead.
The subtle differences that show Balochi loanwords are generally easy to spot. For example, gadi, which means 'a cart' in Sindhi, translates as gari in Hindi and gadai in Pashto.
Some Arabic words or their Persianized forms have assimilated into Pashto. In Pashto, the Persian sound /l/ replaces /n/. Furthermore, approximately fifty million people worldwide speak this language.
9. Russian Language:
The Russian language is Russia's predominant state and cultural language. The majority of Russians speak Russian as their first language.
It is a second language in other former Soviet republics. It is a member of the Slavic language family's eastern branch.
This language is the official language of Russia, Kazakhstan, and Kyrgyzstan. It is also an official language of many other countries' territories. Many international organizations such as Tajikistan, etc, use it as an official language.
One hundred thirty-seven million people in the Russian Federation speak Russian. You can say almost one sixty-six million people worldwide speak Russian.
It is one of the world's top ten most spoken languages. Linguists classify Russian dialects into three major groups: Northern, Central (transitional), and Southern.
10. Tagalog Language:
Tagalog is a language indigenous to the Philippine islands. It is the first language of the majority of Filipinos and the second language of the majority of others.
In the Philippines, over 50 million people speak Tagalog. 24 million people worldwide speak the Tagalog language.
Almost a quarter of the population speaks Tagalog as their first language. Many people in Canada, Saudi Arabia, and the United Arab Emirates speak Tagalog.
Tagalog is also the language of the United Kingdom and the United States. Tagalog has five vowel phonemes or sounds that change the meaning of words.
In non-final syllables, there is a distinction between short and long vowels. Yet, Tagalog pronunciation and writing are simple. A few grammatical features are easy in this language.
11. The Easiest Asian Language- Thai:
Thai is a Tai-Kadai language spoken by over 60 million people in Thailand. It is an official language and the de facto national language. There are Thai speakers in other places as well.
The writing system consists of forty-four basic consonants. Each consonant has an inherent vowel: [o] in medial position and [a] in final position.
Thai is a tonal language having five tones. The tone of a syllable determines a combination of the class of consonants.
Also, the type of syllable (open or closed) the tone marker determines its features. The number of vowels does the same.
There are no spaces between words. Spaces in a Thai text show the end of a clause or sentence.
Think of Bangkok's neon-lit nightlife cheap and tasty street food. These are all the reasons why learning the Thai language is a great idea. A great excuse for learning the Thai language!
12. Urdu- The Easiest Asian Language To Learn:
Is Urdu a simple language to pick up? Yes and No, at the same time. We can say that Urdu is a complex language to learn on a difficult scale.
This happens when we consider it as a second language to learn. It is more complicated than learning English or German. But it is less difficult than learning Chinese.
Urdu is one of the most beautiful and sophisticated languages in the world. That is why Urdu speakers are so enjoyable to listen to. And hearing Urdu poetry or music makes you want to learn the language.
Urdu is an Indo-Aryan language spoken in South Asia. It is an official national language and lingua franca of Pakistan. Furthermore, it is the first language of 64 million people living in Pakistan and India.
Afghanistan and the major urban areas of the Persian Gulf countries speak Urdu. There is a sizable Urdu-speaking diaspora in the US and the UK.
Canada, Norway, and Australia also speak this language. Urdu has 11 oral vowel phonemes or sounds that distinguish word meanings.
Vowels, on the other hand, can be either verbal or nasal. Thus, nasalization alters the meaning of an expression.
13. Uzbek- The Easiest Asian Language To Learn:
Uzbek is a Turkic language family member of the Altaic language group. Uzbekistan, eastern Turkmenistan, southern Kazakhstan, northern Afghanistan, and northwestern China speak Uzbek.
It is a macro language made up of two distantly related languages. The related languages are Northern and Southern Uzbek.
They are, yet, distinct languages whose speakers can only communicate with difficulty. This is due to the differences in grammar, pronunciation, and vocabulary. Northern Uzbek dialects have two groups.
The first group is the "O" group. This group also includes dialects from Bukhara and surrounding areas, e.g., odam'man. The second group is the "A" group, e.g., adam'man.'
The Tashkent-Fergana dialect is the basis for standard Uzbek. It has five vowel phonemes or sounds that differentiate word meaning. Vowels, too, can make either short or long sounds.
Furthermore, the length of the vowel affects the meaning of the expression. Furthermore, these long vowels do not appear at the beginning of words.
14. Vietnamese- Another Easiest Asian Language:
It is accurate to describe it as "an easy language rather than "a difficult language." One aspect of Vietnamese, however, is quite tricky to pronounce.
Vietnamese is an Austroasiatic language. It originates in Vietnam and is the country's national and official language. Over 70 million people speak Vietnamese as their first language.
Furthermore, it is a gender-neutral language. It also has very few plurals that you may or may not find problematic.
It estimates that 50-70% of Vietnamese vocabulary originates from Chinese. But most of these loanwords changed. You can say that they changed what some scholars have described as being "Vietnamised."
15. The Dravidians Languages:
What languages are the Dravidians? They are part of a 70-language family. The most spoken languages in this happy family are Tamil and Malayalam.
Over 220 million people speak these languages. Southern parts of Central and Eastern India also speak them.
The dialects of this language have evolved along several dimensions. Some dimensions are geographic, religious, caste-based, formal vs. informal.
The sound system of Dravidian languages shares some common features. Most of the Dravidian languages have five or more vowels that can be either long or short.
The basic word order is Subject-Object-Verb. Now a question arises, why are they so tough?
Dravidian languages are agglutinative, i.e., grammatical relations. This indicates the addition of suffixes to stems.
16. Arabic:
Arabic (عربي), like Hebrew and Aramaic, is a Semitic language. It is the first language of approximately 292 million people. There are many dialects or varieties of Arabic. The Arabic language includes:
– Modern Standard Arabic
– Egyptian Arabic
– Maghrebi, and many others.
It has been a written language since the 6th century A.D. You will not have trouble finding partners. Arabic-speaking people are hot and very welcoming.
But, if we talk about the spoken varieties of Arabs, they differ. Some of which are mutually unintelligible. It includes several distinctive guttural sounds.
There are almost three short and three long vowels such as /a/, /i/, /u/ and /ā/, /ī/, /ū/. A vowel always follows words starting with a single consonant. There are two tenses in it.
Pronouns occur both as suffixes and as independent words. It is the easiest Asian language to learn if one pays dedication when it comes to learning. Nothing is difficult. We only have to put our best.
17. Cantonese Language:
Approximately 52 million people in Guangdong and the city of Canton speak Cantonese. Furthermore, Hong Kong, Macau, and Chinatowns throughout Southeast Asia speak this language.
About 62 million people globally are Cantonese speakers. Here the question is, is it hard to learn?
Cantonese is a tonal language. It can be difficult for English speakers who used to speak with emphasis.
For example, ("I didn't eat YOUR sandwich!") and inflection, such as rising tones, to ask a question.
Because of its tonal system, it can also be difficult. It is tricky even for those people who are fluent in other Chinese dialects.
18. Mandarin Language:
Mandarin is the most spoken and thus studied language by foreigners. It is one of the easiest Asian languages to learn from all Chinese dialects! 
A question often arises: Is it true that Chinese and Mandarin are the same languages? Mandarin is a Chinese dialect.
The Mandarin language is also one of the dialects of Chinese. It estimates that there are about 3,500 characters you should learn for a basic grasp of the language.
Moreover, there are actually 80,000 in total! The upside is that learning Mandarin can open up a lot of opportunities for you. These are travel and career, so do not be afraid to take the plunge!
19. Korean Language:
You enroll in Korean language classes. Then the first thing you will notice is that the Korean language is not as difficult to learn as it sounds.
We write the language in its alphabet. You can become fluent in Korean without learning any Chinese characters. South Korea is on the rise, and we regard it as a major player in the global economy.
While the country may not be as well-known as Japan or China, it may be on its way there. It also means you will have a significant advantage if you start learning Korean.
Another interesting fact about Korean is that it is an isolated language. It means that there are no other languages that relate to Korean in the world. It is amazing. Is not it?
It means you will also have a significant advantage if you start learning Korean. Korean is a Level V language, which means you'll need to study it for 88 weeks to become proficient.
20. Japanese- Another Easiest Asian Language to Learn:
Unlike Chinese, Japanese is one of the most difficult Asian languages to learn. Chinese is an easier to learn language. That does not mean you should not put in the effort to learn the language.
The truth is that learning Japanese is one of the most worthwhile things. And, if you are a huge video game fan, learning Japanese is an excellent skill to have.
Moreover, it allows you to understand all the exclusive games. These are the games that are only available in Japanese.
Knowing how to speak Japanese is also helpful in the workplace. It is important, particularly in the technological industry.
21. Chinese Language:
Chinese is not difficult to learn for native English speakers. They actually have a lot common in them. For instance, the grammar of both languages is very simple, with few exceptions to these rules.
Of course, the characters can feel very different. But everything else becomes much easier once you learn the basics. Be careful not to become too intimidated once you begin learning it.
The tonal aspects can also be very difficult to master. Different intonations have different meanings in Chinese. You may also need to learn thousands of characters (for the same "words") to be able to read in Chinese.
But, learning the Chinese language opens up many opportunities for you. This happens only if you preserve it.
Wrap It Up:
Regardless of which Asian languages you choose to learn, it would be best to enroll yourself in class. A good class should have a professional native speaker of the language.
It is not always easy to learn any new language. But it is very beneficial. The world is becoming more global. Knowing how to communicate in a foreign language is also a huge advantage.
As the economy of Asia continues to expand, it is also beneficial to learn an Asian language. It is also increasing remarkably from some of the region's top performers.
Learning another language will offer help to move forward. Your brain will work. It will also keep you active all the time.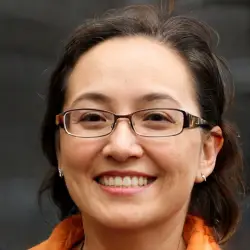 Latest posts by Elizabeth Williams
(see all)