So, you are planning for a trip to Korea (South Korea) and have to go after 6 months from now, you may think that do "I have enough time to learn Korean?" or "How long would it take to learn Korean to be fluent?"
You might have asked different people around but didn't get a satisfactory answer. No worries at all; here we are to help you find your answers.
Follow the article to learn more about the key factors that influence your learning and have step by step guide to learn Korean easily and be fluent in it.
How Long Would It Take To Learn Korean
This is the first thing that anybody interested in learning a language asks, and there is no simple solution.
Generally, it may take about 3 months to learn Korean enough to understand and speak if you are motivated enough to spend 8-10 hours per week.
Setting a reasonable deadline can help you to achieve your goals pretty much easily. If you continue your journey for a year with this dedication, you can be fluent even in longer conversations.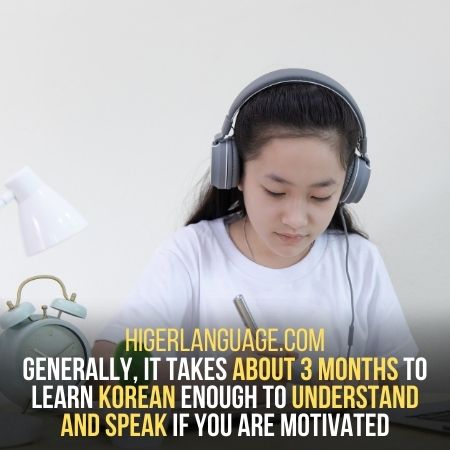 As a matter of fact, learning any new language is a tricky thing, and it's a bit hard to set a fixed time frame for everyone as it depends on your skills and dedication also.
Let's just have a look at some of the basic steps to start learning the Korean language that will help you have an estimate of the time required to learn Korean depending on your skills.
1. Learn Korean Alphabet:
If you are starting to learn Korean, learning Hangul can be the perfect way to start. This is critical, particularly if you want to learn to read and write Korean in the future.
There are 24 letters in the alphabet: 10 vowels and 14 consonants. Because the characters are very symbolic, Hangul is the magical alphabet.
Consonants are basically extremely simple shapes of the mouth formed when pronouncing a sound. With a regular session or instructor, you can easily learn the alphabet in 60-90 minutes.
This will help you have knowledge about the basics of Korean characters so that you can speak the majority of Korean words.
You'll be able to sound out phrases, words, and sentences almost immediately.
As you begin to learn Hangul and become more comfortable with it, you will become more comfortable while reading the Korean words, which will help in your learning of Korean vocabulary.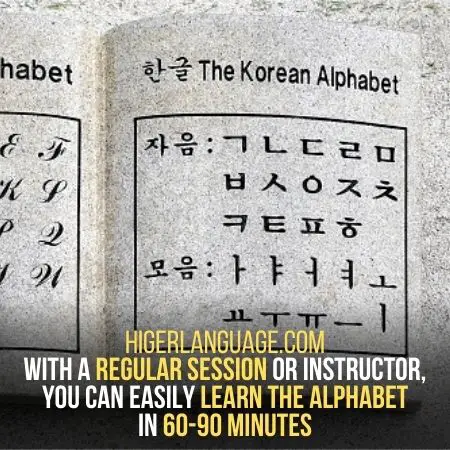 You can spend even another 30 minutes a day on it for your first week if you are eager and want to have a solid grip on the basics.
Going this way, you will have a much strong command of the alphabet by the end of the 1st week.
2. Practice Hangul:
After you've memorized the letters, it's time to read Hangul's words as much as you can.
Practice is the heart of any learning process. If you are more confident in your reading skills, it will help you get to the next phase.
3. Memorize Vocabularies:
Knowing vocabulary is the next important step to learning a language. If you do not have at least a basic vocabulary, you won't be able enough to express yourself.
After you've mastered the Korean alphabet, you'll want to start collecting vocabulary. The wider your vocabulary, the simpler it would be for you to communicate fluently in the language.
Make an effort to learn as many basic Korean words as you can. It is suggested that you learn about 10 new words per week.
It's better to get started with days of the week, numbers, and basic conversational phrases. Then, as you go along, add terms that are linked to why you want to learn a language.
If you're learning Korean for a future trip, pay special attention to terms that are related to movement and transportation.
Do you enjoy Korean cuisine? Then it would help if you work on words that have to do with food. Also, as you discover new words, make a note of them in a notepad.
This will assist you in practicing writing and remembering words. If you visualize an image or a funny storyline, memorizing will be considerably more effective.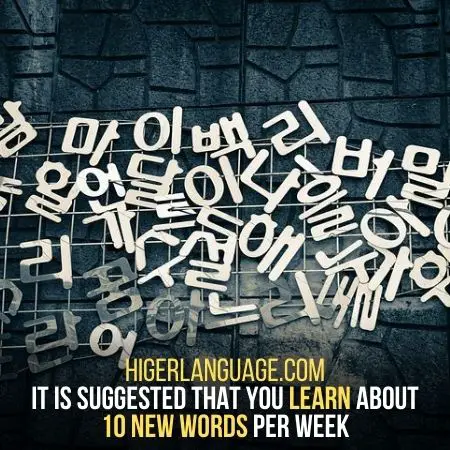 It can be hard to decide which vocab to be learned; that's where categories, such as greetings, food, honorifics, common adjectives, animals, and transportation, come in handy.
4. To Know How The Sentence Structure Works:
This is an important step if you want to begin creating sentences on your own. In the Korean language, the Subject – Object – Verb (S-O-V) scheme is used.
That is, the structure differs from that of the English language, which follows the S-V-O pattern.
It makes it difficult to create sentences, especially for German and English speakers, yet it is important because if employed wrong, it can affect the entire meaning of the statement.
It's merely a matter of understanding how the structure works before you can start wording phrases!
5. Understand Basic Grammar:
Some people are likely to understand you if you are able to put the words together. But you want to be able to say complete sentences, don't you?
You will indeed be able to explain yourself much more effectively if you learn basic grammar, but at the same time, you will also be able to grasp daily words if you visit Korea.
These were the first key steps to starting learning Korean. You can quickly go into the intermediate level if you invest your time properly and are consistent.
6. Have Conversations In Korean Language (Practice):
During the first three months or 90 days, you should spend roughly 1-2 hours every day performing a 3-minute Korean conversation.
To achieve the best outcomes, make sure that you use the proper resources and concentrate on key linguistic aspects.
It would be beneficial if you concentrate on the most commonly used Korean vocabulary, phrases, and grammar in a conversation.
This learning process skips the extra formality and specialty words in the next step.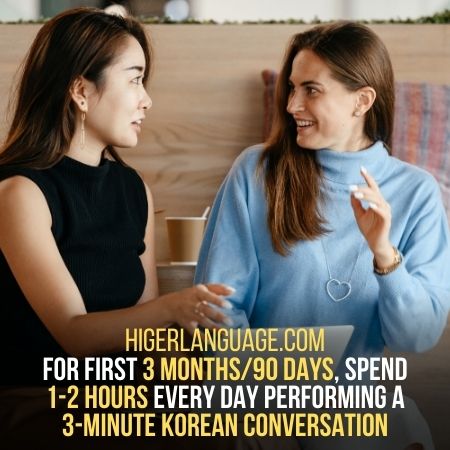 However, you must choose the one who will help you achieve your objectives within the timeframe you have set. Similarly, completing an introductory or a foundation course should take roughly three months.
Factors Influencing The Time Required To Learn Korean
No doubt, Korean is a complex language to learn for any English speaker. It differs from one individual to individual and depends on how quick a learner you are.
There are several factors that influence your learning time and capacity.
1. How You Are Learning (Learning Resources/Methods):
How quickly you learn Korean is also influenced by your learning approaches!
While studying the Korean language, classroom seating is the greatest approach to getting precise knowledge of sentence patterns and grammar.
It also assists you in creating a well-organized outline to learn and practice vocabulary.
But don't just be limited to the classroom setting. You should also practice and apply what you've learned outside the classroom. If you don't do so, you will most likely take much more time to learn.
Writing, reading eBooks, listening to the radio, watching movies, speaking, and visiting Korea can also help you to speed your language learning process up.
You may find excellent resources online no matter where and when you begin your studies. The list goes on, from video and audio lectures to podcasts and eBooks.
You can also use apps or language exchanges to practice, as well as converse with native speakers and Korean teaching websites.
The best Korean instruction comes from a language school or an instructor. So, if it's feasible for you, go get it.
Although textbooks provide grammar but, speaking in front of an instructor or a friend will help you learn better, faster, and more pleasant.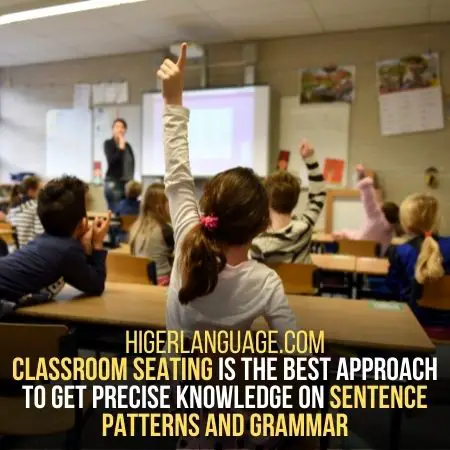 Furthermore, if you use all of these learning strategies appropriately, you will improve your language skills more quickly.
2. Your Language Learning Experience:
You may be able to save time learning Korean if you already know a second language or were born multilingual.
According to a study, bilinguals are better at learning a third language than monolinguals are at learning any second language.
It's due to the fact that bilinguals have a natural aptitude for learning languages and are more adapted to being subjected to a variety of languages.
But what if you are not bilingual? There is no need to worry about it!
If you are not bilingual, but you have already learned any language (just like you're learning Korean now) that is not your mother language; it's going to help you a lot as well.
This is because you already have developed good learning habits. This habit will definitely help you kick-start your Korean learning process.
Your mind is already familiar with studying foreign grammar, hearing different sounds, memorizing the vocabulary, and looking at different letters, so it knows what to expect when confronted with a new language.
3. Your Native Language:
Learning any new language is also influenced by your mother/native language. So, the more familiar you are with your chosen language, the quicker you will be able to learn it.
Learning Korean maybe a little easy or a little more difficult for you, depending on your native language.
Korean, for example, is believed to be particularly difficult to learn for native English speakers.
At the same time, the Korean language can be a simple language to learn for other East Asian language speakers such as Chinese, Japanese, and Arabic.
To become proficient at the same level as a native speaker of English can take a long time (even years!).
But don't worry! Your mother tongue may slow you down a little, but it's not an insurmountable barrier! Just focus on it, and you can do it.
4. Your Attitude:
Your attitude has a big impact on how quickly you learn Korean. You'll be much more willing to learn the language if you pursue language learning and have a positive attitude.
Take it as a fun and intriguing way to widen your horizons (and sound like a native when singing your favorite Korean songs).
You'll be more determined to study and acquire knowledge, making the whole process more pleasurable and, as a result, faster.
5. Your Motivation:
It comes as no surprise that remaining motivated is essential when learning any new language. Many studies have demonstrated the role of motivation in the language learning journey.
The top reason for many people's language success, and the main cause for other people's failure, is their ability to stay motivated.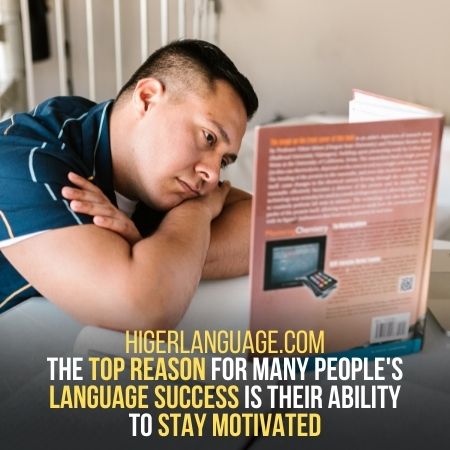 Breaks are sometimes necessary when learning a language. Take a rest, but stay motivated, even if you don't comprehend a grammar or sentence pattern.
Keep reminding yourself of the reason you want to learn Korean, all the benefits that come with it, and how it can better your life.
It'd help you to stay motivated and, as a result, reduce the time it takes to learn it.
6. Time Dedicated To Learning:
Naturally, the length of time it takes you to learn Korean is determined by how much time you want to devote to language study on a weekly, daily, or monthly basis.
More practice and spending more time studying Korean each day will ultimately speed up the improvement in your fluency.
The time you dedicate influences both your capacity to learn a language in general and the methods you use to study.
According to studies, learners who devote one hour a day to learning the Korean language learn substantially faster than others who only take a weekly class.
This can be anyway like memorizing vocabulary, studying grammar, reading a book, or watching a movie.
Similarly, if you adjust your study time correctly, you can determine how much you'll improve.
This type of estimate will assist you in determining how long it takes to learn Korean at your desired level.
Is It Hard To Learn The Korean Language?
As Korean is an East-Asian language, people may tend to associate the language difficulty with Japanese or Chinese.
But the fact is that Korean is pretty much easier to learn than Chinese or Japanese.
It isn't a tonal language, unlike Chinese, which means that one tone has one meaning regardless of your pronunciation or accent.
The writing system is another factor that makes Korean seems to be difficult to learn. Learning Korean characters seems to be somewhat difficult.
The Korean alphabet, usually known as "Hangul," is, on the other hand, a breeze. It's a logical system of writing intended to make it easier for you to pronounce Korean words.
Bottom Line
By now, you must have understood the basic steps to start learning the Korean language and the factors that influence your learning time.
In short, you should be able to have conversation fluency in Korean in less than a year. All you have to do is pay attention to the language components that people use the most on a daily basis.
Furthermore, after you can hold a 3-minute Korean conversation, you can begin to focus on your study.
Then you can choose the topic that most fascinates you and converse in Korean whenever you want.
So, you should be able to converse at an intermediate level roughly in 3 months. Your goals, on the other hand, dictate everything about your learning path, including the type of Korean language skills you should learn initially.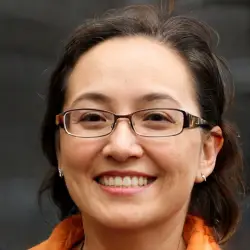 Latest posts by Elizabeth Williams
(see all)