Are you familiar with languages similar to Korean? Korean, without any doubt, is a language that has a significant edge globally. It connects you with 57 million people.
Let us read about languages similar to the Korean. We will know how these languages can help us in the business and communication world.
8 Languages Similar To Korean
Below you will gain an impressive knowledge about the languages similar to Korean:
1. Mandarin Chinese Is One Of The Languages Similar To Korean:
Mandarin Chinese is the official language of Taiwan and Mainland China. It is the world's widely spoken language. 
Chinese words make up around 60% of the Korean vocabulary. It is irrespective of the fact that the native Korean terms are widespread in actual speech.
The writing system in Chinese is highly complicated. As a result, characters, like any living language, may adapt to speakers' demands.
Chinese characters look like the word they are describing. That is one of the enjoyable things to do while learning Chinese. You can relate the shapes and learn the words.
In Mandarin Chinese, there are four tones. There is no grammatical distinction between single and plural. Also, there is no tense or declination of verbs.
In contrast to Korean, you will have a simpler time learning verbs. So, it would be great if you did not worry about the speech levels.
2. Is Japanese One Of The Languages Similar To Korean?
Korean and Japanese have an SOV structure. They also have an agglutinative morphology in which verbs act as prefixes.
These languages make use of "to do" helper verbs to convert nouns into verbs. Both languages use a mix of native scripts and Chinese characters to some extent. 
They are having the scripts evolving into their modern form over generations. These languages have honorific systems as well. Specific honorific terms have a common origin.
In Japanese, the use of particles is uniform. However, you'll note that each marker type has two selections in Korean. 
Thus the form of sentences and the use of particles are very similar in Japanese and Korean. China has a historical influence on Japan and Korea.
Also, there is some similar-sounding terminology in the both Korean and Japanese Languages.
3. Tamil language:
French missionaries were the first to notice similarities between Tamil and Korean. Homer B. Hulbert published a comparative grammar of Korean and Tamil in 1905.
He also speculated on a genetic link between these two languages. Morgan E. Clippinger gives 408 cognates as well as about 60 phonological correspondences.
Some cognates were more closely related than the others. These languages are agglutinative and follow the SOV word order. Modifiers always come before modified words, and particles go after them.
Researchers have also discovered 500 terms that are similar connotations in Korean and Tamil. They are also identical in meanings. 
Learning Korean is significantly more manageable if you are a Tamilian. A lot of Korean terminologies has a lot of similarities to Tamil vocabulary.
4. Hungarian Langauge:
Korean is a distant member of the Ural-Altaic language family. This family includes Mongolian, Finnish, and Hungarian. 
The Korean language was widely thought to be part of the "Ural-Altaic" language family. The Uralic language family includes Hungarian.
In terms of speakers, it is the most populous of the Uralic languages and the only one spoken in Central Europe.
About 9,840,000 people speak Hungarian. It is their official language. It has excellent use in education and government administration.
Moreover, the Hungarian language is agglutinative. It employs a variety of affixes. We can say that it uses suffixes primarily. That is to change the meaning and grammatical function of a word.
People also use vowel harmony in Hungarian. That is to attach suffixes to words. The positive vowels, as well as the negative vowels, are frequently used together.
5. Finnish language:
Finnish is a Finnic branch Uralic language spoken by the majority of Finland's people. Korean Times once said:
"Finnish, spoken throughout Finland, is in the Altaic family, the same as Korean."
This language is an SVO language, meaning it organises its grammatical parts. The organization is like this: Subject-Verb-Object.
It is a tongue root harmony (front-back) with a neutral (schwa) vowel. That can swing both ways in modern linguistic concepts.
Korean is a also syllable-timed language, unlike Finnish. It is sometimes asserted that there is no stress in it. However, this does not seem right.
Finnish is among the European Union's 24 official languages. But it is also one of the least widely spoken. It has about 5 million native speakers.
6. Russian Language:
Russian is also an East Slavic language spoken in Russia in Eastern Europe. It is one of three living East Slavic languages. It belongs to the Indo-European language family.
Roughly 258 million people globally speak Russian. Moreover, the language has five vowels. The consonants are usually found in pairs: plain and palatalized. 
Russia has retained an Indo-European synthetic-inflectional structure. However, Russian grammar covers the following topics:
– Morphology with a lot of fusion
– A literary language syntax 
There are two words, "Arasso" in Korean and "horosho" in Russian. They have the same meaning. These words also sound remarkably similar when spoken. 
7. Spanish Language:
Spanish is the second most spoken language in the US, with over 33 million speakers. Vulgar Latin gave rise to the Spanish language. 
It has a two-gender system. There are also around 50 conjugated forms per verb. Spanish is also an inflected language. 
SVO is the general syntax in Spanish. However, there are many variations as well. Spanish use prepositions and places adjectives after nouns.
Its pronunciation is anticipated from its written form. Spanish is verb-framed. Both languages share the same system of formal and informal structures. They are very phonetic. 
They also have the same "r" alveolar sound. Korean has the same five vowels. Spanish people also use the same vowels.
8. Turkish Is Among The Languages Similar To Korean:
Turkish and Korean, being Altaic languages, share many similarities. They share the same word order and agglutinative structure. 
The origins of the languages that includes Korean and Turkish are somehow exact.
Thanks to a study that combined linguistic, genetic, and archaeological evidence. Some of the similarities are:
– These languages are agglutinative.
– They have the SOV grammar order 
– They have identical syntax for adjectives and nouns.
– In these languages, particles are post-positional.
– Modifiers come before the modified word.
– There is an Unrounded vowel with a close back. 
Conclusion:
People who learn many languages have higher memory. They also have critical-thinking ability and  problem-solving skills. They also have greater concentration, multitasking, and listening skills.
No doubt, Korean is also an important language on the world stage. That is because of South Korea's economy. Learning the Korean language is undoubtedly a good hedge.
But learning languages similar to Korean also have their importance. By learning similar languages, we'll be able to interact in the business market as well.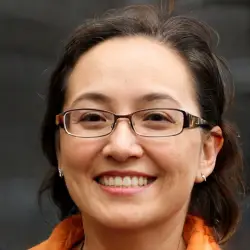 Latest posts by Elizabeth Williams
(see all)