Do you enjoy learning new languages? If you said yes, this article is the right choice for you. We'll show you the most fun and easy languages similar to Chinese
You'll have the advantage of learning languages similar to Chinese. with ease. Let's stick to the end.
Languages Similar To Chinese
With over one billion Chinese speakers, it is at the top of the list of famous languages to study in 2022. There are languages that are similar to Chinese in terms of history and features. Including:
1. Is Japanese One Of The Languages Similar To Chinese:
The nouns are the first thing that the two languages have in common. Nouns in both Chinese and Japanese have:
– No gender (feminine or masculine) 
– No number (singular or plural).
In spite of phonetic differences, both languages' numeral systems work the same way. The letters used to represent numbers are also the same.
Both the Chinese and Japanese languages employ kanji characters. In both languages, 80% of the Kanji characters are used. These words also have identical meaning.
That makes it difficult to tell them apart. Japan developed its writing style and shapes. It took a lot of inspiration from Chinese writing.
Some surprising facts of Japanese language are as follows:
– It's named 'Nihongo' in the local dialect.
– Three different writing systems are also used in Japan.
– Despite the usage of Chinese characters, Japanese is not a Chinese language.
– There are three levels of formality, each with its syntax.
– In Japanese, there are no plurals.
2. Korean- Among The Languages Similar To Chinese:
Koreans utilized the Hanja writing system, which originated in China. On the other hand, Korean now primarily uses the Hangul phonetic alphabet.
Hangul is phonetically regular, which is good news for Korean learners. Once you've mastered the basic letters, this makes reading pronunciation simple.
It was purposefully written to be simple enough for everyone to read. That is also regardless of the educational background.
Though it has become less frequent, Chinese lettering still has a role in Korean culture. The Korean language is agglutinative. The traditional view of the Korean language is that it has nine components of speech.
Linguists estimate that about 60% of Korean words are also Chinese. As of 2020, over 80 million people, mostly Koreans, speak an East Asian language. It is North Korea's and South Korea's official and national language.
Surprising Language Facts Of Korean:
Some of the interesting facts that sound surprising for many of you, are:
– Korean is categorized as language isolation. That implies it has no substantial connections to any other language on the planet.
– Korean is an SOV language, which means that the verb is always the last element.
– There are two distinct counting methods.
– The language has seven levels of respect built into it.
– Until the 15th century, Korean had no alphabet.
3. Vietnamese Language:
Vietnamese is far more related to Chinese dialects from the south than Mandarin. In 111 BC, China conquered Vietnam (then known as Nam Viet) and ruled it for 1000 years.
"In the 10th century, the Vietnamese adopted the Chinese script."
Several Vietnamese words have Chinese origins. Furthermore, others place the percentage at 70% of the Vietnamese language.
After a 1500-word review in 2007, the figure decreased to 27% . However, its technique did not include names, vocabularies, or regional vocabs. 
Both are tonal and are SVO. Vietnamese has a large Chinese influence. Therefore, there are a number of cognates or borrowed words from Chinese.
Vietnamese and Mandarin are prototype examples of monosyllabic SVO analytic languages.
Surprising Language Facts Of Vietnamese:
The Vietnamese  language has some interesting facts. Let us have a glance at some of them:
– There are six tones in the Vietnamese language.
– Vietnamese was written using an altered version of Chinese. This is due to China's dominance. However, throughout the French colonization period, the language was then Latinized.
– Vietnam is generally classified into three primary regions. These are northern, central, and southern. Also, each area has its distinct accent.
– The Vietnamese language is the official language of Vietnam, but also that of the Czech Republic.
– The Vietnamese language, in addition to being Chinese, contains some French elements.
4. Thai- One Of The Languages Similar To Chinese:
Thai and Chinese languages appear to have little in common to the untrained ear. Especially to those who are inexperienced with Asian languages. 
However, it turned out that these have a lot of terms, structures, and expressions in common! Some of the features are:
– They employ monosyllabic words generally.
– Thai have similar words and sentence-building patterns.
– This language does not conjugate verbs and nouns. 
– Some would argue that their grammar is relatively easy.
Pluralization of words and spelling patterns are also examples of similarity. According to research:
"Thai speakers learn Chinese faster than non-Thai speakers."
These have shared many sounds and modal auxiliaries. Vocabulary and grammatical rules also have their part among standard features between them. There are also some parallels that are difficult to ignore:
– In both languages, the word "sad" is also pronounced as Sau. 
– In Chinese, "ink" is Mak and Meuk in Thai.
– "poor luck" is Soei and Suei, respectively, in Chinese and Thai.
Surprising Language Facts Of Thai:
The Thai language has some facts that are may be astonishing for many of you. Let's have a look at some of these:
– Thai is a Tai language, and it is also known as Siamese.
– Around 40 million people speak Thai in the world.
– A stone inscription dated 1292 AD is thought to be the first occurrence of the written Thai language.
– Thai is a tonal language consisting of five distinct tones.
– Thai and Laotian, another Tai language, are mutually intelligible.
5. Hmong Language :
In China, the Hmong are one of the Miao ethnicity's sub-groups. Hmong is a tonal language, similar to Chinese, Thai, Vietnamese, e.t.c. 
There are eight tones in all (though some say seven). There is a high tone, a low tone, and even a low falling tone. 
More than half of all Hmong speakers speak Chinese dialects. Here, the Dananshan dialect serves as the language's foundation. 
Surprising Language Facts Of Hmong:
The Hmong language has some facts that are maybe astonishing for many of you. Let's see some of these:
– Writing in Hmong was once banned.
– The two primary Hmong dialects are Hmong Daw (White Hmong) and Mong Njua (Green Hmong).
– Hmong words are one syllable and are short. The majority follow the same structure of a consonant group followed by a vowel.
– The Hmong people use eight unique tones.
– Hmong verbs differ from English verbs in their behaviour.
Some Final Thoughts:
Chinese is one of the easiest and quickest languages to learn. Languages having similarity with Chinese is also the most searched option.
So, if you know one of these languages, you'll have a huge leg up on the competition when it comes to learning. 
It will give you the edge to learn about the culture's beauty because of these languages. Moreover, your knowledge about languages goes one step ahead as well.
Problem-solving and critical-thinking skills will also get enhanced. Thus speaking different languages is no doubt an advantage.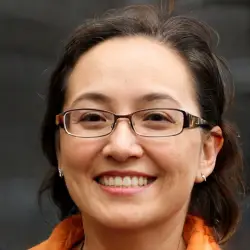 Latest posts by Elizabeth Williams
(see all)