Planning on traveling to Vietnam. You must think, do people speak English in Vietnam? Since traveling is more fun with good communication.
If you do want an answer to this question. Then fear not, as you are in the right place.
Do People Speak English In Vietnam
So do people speak English in Vietnam? The answer is Yes. In fact, English is the second language in Vietnam.
The percentage of English speakers in Vietnam is 50%. This percentage of speakers is more in cities than the rural areas.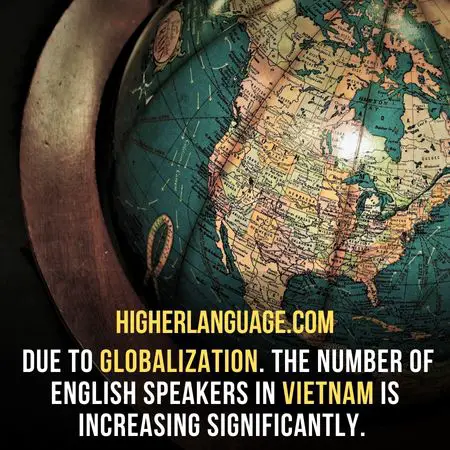 With the increase in globalization over the world. The number of English speakers in Vietnam is increasing significantly.
The government has also promoted English. Making it a secondary language in schools and the education system.
While visiting Vietnam, you'll get surprised. Seeing how most natives can communicate in English.
The accent might be a hindrance for a few people. Overall though, you can stay in Vietnam with only knowing English.
Official Language Of Vietnam
The official language of Vietnam is Vietnamese, or as in Vietnam, it is called Tiếng Việt. It is the first language of Vietnam, spoken by 85% of the population.
Some ethnic minorities in Vietnam speak Vietnamese as their second language. Vietnamese is hard to learn.
It is a tonal language that has six tones. It has five main dialects and 29 letters.
In the history of the Vietnamese language. Written Vietnamese used Chinese characters. Although later on in the 13th century, Vietnamese people developed their own characters.
Vietnamese is closely associated with Cambodia's official language, Khmer.
In Vietnamese, each syllable has six different tones. And each tone creates a different meaning. Because of that, it is very hard for foreigners to learn Vietnamese.
Recently, Vietnam has been in contact with western nations. For that reason, English has become popular in the country.
In most Vietnamese schools, English has become part of compulsory education.
Languages Spoken In Vietnam
There are no fixed roots of the Vietnamese language in history. As it seems to influence various languages.
The biggest influence the Vietnamese language has is of Chinese. Other influences include Thai, Khmer, and Hindi. Even roots from Bangladesh and other south Asian areas.
Aside from Vietnamese, there are other minority languages spoken in Vietnam. These include, Mường, Nùng, H'Mông, Tày, Cham, Khmer and Chinese.
France colonized Vietnam for some time. For that reason, some populations speak French as a second language. Especially the older generation.
French as a language was a compulsory subject in schools at one time. Due to the impact of French colonization.
Because of that, most people of the older generation are fluent in French.
There are 110 officially recognized languages and dialects spoken in Vietnam. That represents the diversity of the country and its rich history.
Are Vietnamese Fluent In English?
English is a secondary language in Vietnam. The studies of English are compulsory in schools. That makes the native speakers able to speak English.
Cities like Hanoi, Sai Gon, and Ho Chi Minh have a higher number of English speakers. Compared to people in rural areas.
Most English speakers are easily found in cities. People in businesses, tourism, and technology fields are mostly English speakers.
We can say that most Vietnamese can communicate in English. But not all can speak English fluently.
There is also the difference in accents. Vietnamese is a tonal language. The different tones can produce variation while speaking English.
Therefore, it can be hard for you to understand them while communicating in English.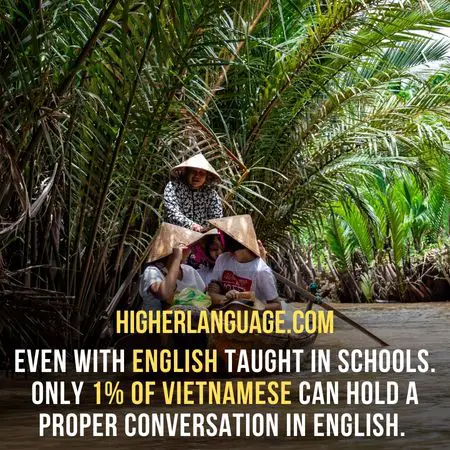 Even with English taught in schools in Vietnam. Only 1% of Vietnamese can hold a proper conversation in English.
The first reason is that even with English getting taught in school. Only the rules of the language get taught to the students.
You cannot be fluent in any language unless you use it in your normal daily conversation.
Secondly, Vietnamese has six different tones. And it becomes difficult for English speakers to determine the right tone.
So, the accent is pretty dominant in the speech of Vietnamese people. That affects their fluency in speaking English fluently.
What Percentage Of Vietnamese Speak English?
About half of the Vietnamese population can communicate in English. That is because even though English is not an official language. It is still the language of business.
Vietnam ranks 31st among 72 countries in the world that have English proficiency. It ranks 7th among 19 Asian countries.
English proficiency among Vietnamese has increased over the past years,
From 2012-2014, Vietnam was the country with the "low level" English skills. But now it has moved to the "moderate level."
The percentage of Vietnamese English speakers is increasing day by day.
Again due to a lack of fluency. Only 1% of the Vietnamese population can hold a proper conversation in English.
Most people can understand the language and communicate through it. Overall, 53.8% of the overall population can speak English.
Reasons Why English Is Becoming Popular In Vietnam
Although tourism is one of the main businesses in Vietnam. It is also the main reason for many English speakers in the country.
Other reasons also add up—making half of the population able to speak English. So, the reasons why English is becoming popular in Vietnam are as follows:
1. Globalization:
The first and main reason for English getting famous in Vietnam is globalization. The use of English as the main language on social media.
Many youngsters use English slang and language. To keep in touch with modern-day knowledge.
Watching Hollywood movies and shows. It greatly impacts learning a language and being somewhat fluent in it.
2. Tourism:
The second reason would be tourism. Vietnam is one of the cheapest tourist locations in the world.
Half of the population speaking English helps the increase in the tourist industry.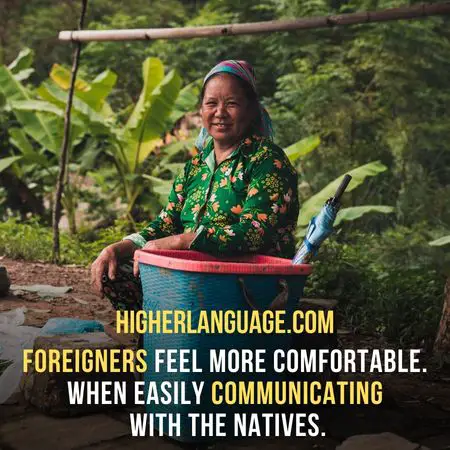 Foreigners feel more comfortable or welcomed. When they can easily communicate with the natives.
Most vendors and businesses in big cities speak English. However, suppose you do get lost in some areas. Then, you can ask any young person for directions.
3. English As Second Language:
English is not an official language in Vietnam. It is still a second language. However, most schools teach English to kids in early classes.
The only areas you cannot probably communicate well are the rural areas.
The older generation is fluent in French more than in English. That is because of the French colonization in the past.
English is also the language of Business in Vietnam. Therefore, offices and businesses use English as a source of communication.
4. English An International Language:
English is, without a doubt, an international language for trade and communication. Especially in countries like Vietnam.
One of the main businesses in Vietnam is tourism. And language can be a big barrier to communication.
The tourism industry in the main cities has overcome this hurdle. As most people communicate in English in the main cities.
Other businesses include exporting electronic products, garments, seafood, and crude petroleum. Again, all these trades become easy with the use of English.
Can You Get By

Just

Speaking English In Vietnam?
Suppose you are planning or going on a tour of Vietnam. You don't have to worry about the language barrier being a problem.
If you can speak English, it will be easier for you. Since most Vietnamese people are fluent English speakers. And you can easily get by just speaking English.
Around big cities like Hanoi or Ho Chi Minh City. Many tourist spots or businesses have English speakers.
Even vendors around these places speak somewhat broken English. Making it easier for you to communicate.
In cities, it is easy to communicate with people, but if you venture toward the rural or mountain areas. Communication would become hard.
Not many people from rural areas can easily communicate in English.
Again pronunciation of Vietnamese people can also be hard to understand.
So as a foreigner, you should be patient and speak slowly while trying to talk with them to avoid confusion.
Body language can also help communicate with the natives. Moreover, learning just a few Vietnamese phrases would suffice you for a visit of 3 to 4 weeks.
Cities Of Vietnam Where English

Is Spoken

Widely
Tourism is one of the main businesses in Vietnam. The larger population in bigger cities speaks English. Making it easier for foreigners to communicate.
You can easily venture through these cities without the worry of getting lost. Since any local can easily guide you in the right direction.
The cities in Vietnam where you can find most English speakers are Nha Trang, Hanoi, Binh, Da Nang, Ho Chi Minh, and  Mui Ne.
These are all the big cities in Vietnam where you can easily travel if you speak English.
Although overall, you can travel through Vietnam only by speaking English. Except for rural areas.
The Vietnamese people are very friendly. So overall, you won't have trouble getting guidance from the natives.
Traveling To Vietnam Vs. Living There
Traveling to Vietnam without knowing Vietnamese is not an issue. Vietnamese people are quite only friendly and welcoming.
The natives are also good English speakers. But traveling to Vietnam differs from staying or living without knowing the language.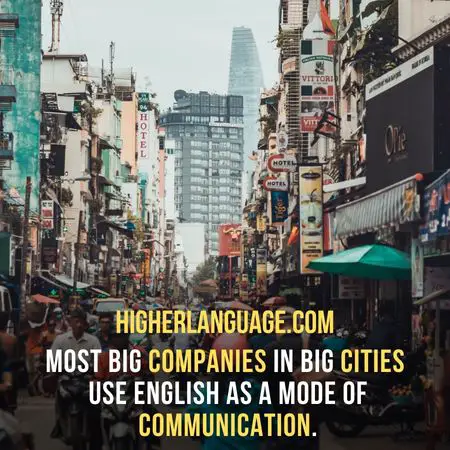 Again you can even live in Vietnam without knowing Vietnamese. Most big cities and big companies use English as a mode of communication.
Even the natives speak English and are easy to communicate with. So, even if you do not know Vietnamese, you can live in Vietnam.
Living in Vietnam is also quite cheap. It is among the cheapest English-speaking countries in the world.
Eventually, over time you will be able to pick up Vietnamese. By interacting with people or going to stores and so.
How Hard Is It To Travel To Vietnam Without Knowing The Language?
Honestly, it is not hard at all to travel through Vietnam without knowing Vietnamese. That is the main reason for the tourist attraction there.
The main trouble a foreigner has in any country is the language barrier. However, most Vietnamese can easily communicate in English.
One of the main businesses in Vietnam is tourism. So natives have learned to communicate in English.
It is a perfect place to travel to regarding price, language, and scenery.
Final Thoughts:
Finally, to answer the main question. Do people speak English in Vietnam? Yes, they do.
In fact, Vietnam is among the top countries in Asia with the Most English speakers. Therefore, you can easily travel through Vietnam only knowing English.
Suppose you are planning on living in Vietnam. It would help if you learned a few phrases in Vietnamese. That can help you communicate better.
Although, over time. Living there, you can easily learn the native language yourself over time.
Overall Vietnamese people are quite open to foreigners. However, they are aware that Vietnamese is not a common language. So they don't expect foreigners to know their language.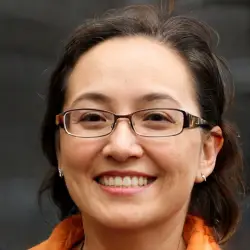 Latest posts by Elizabeth Williams
(see all)