Suppose you are thinking about moving to another country. Language and money are two main problems to tackle. Looking for the cheapest places to live in that speak English is your best option.
This article will help you find the cheapest places worldwide that speak English. So, before you make the big move. Look at the best options you can have.
10 Cheapest English Speaking Countries In The World
Suppose you are about to move to another country. You have to plan ahead of time.
Of course, the first thing of concern is the language. Learning a whole new language can be hard.
So while moving, people prefer a place where English is well spoken among the natives.
Otherwise, you will face many problems while living abroad.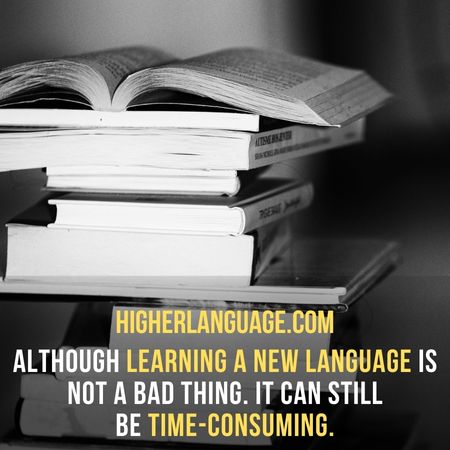 Although learning a new language is not a bad thing. It can still be time-consuming. And if you get occupied with your job and family. It can be hard.
Moreover, money is another issue. For example, moving houses can cost a lot. And moving to a whole different country can be even more expensive.
Planning is the first step to making a big change in life. Considering your options and evaluating your resources. It helps you head toward the right decision.
So, it would be best if you considered your choices before making a big decision in your life.
This article will help you pick which country is the cheapest to live in, where English is well spoken.
Here are some of the countries
1. Philippines:
the Philippines is an archipelagic state in Southeast Asia. The national language of the Philippines is Tagalog. But English is the second language.
Most Filipinos are fluent in English, aside from the older generation. English is the language of business and government in the Philippines.
So, while there, you can easily find a native who speaks English.
Regarding living in the Philippines, it mostly depends on your choice of living.
Rent can be from $100 – $400 per month. The internet can be $30. And if you are ok with street food, your whole day meal can cost you around $10.
The Philippines isn't the cheapest place to live in. But it is one of the most beautiful places in the world. And if you love the sea, it is a perfect spot for you.
Also, it is easier to get long-term residency in the Philippines than in most Asian countries.
2. India:
India is the cheapest Asian, English-speaking country located in the South of Asia. It is also the second most populous country in the world.
India has been one of the British colonies. It got independent in 1947. But by default, English has been India's government and second language.
English is early on taught in schools along with Hindi. So, most natives are well-spoken in English.
And if you plan on moving or visiting India, communication won't be a big hurdle.
An apartment in big cities like Delhi and Bangalore can cost you from $150 to $600.
Depending on your choice. The utilities can be up to $65. And fast food or street food can cost you less than $5 a day.
Some big cities can be expensive. Moreover, India is very crowded. So India isn't a good option if you aren't a fan of crowded countries.
If you plan to move to India, you can check language trouble off your list. And if you are smart, you can live well off.
3. Vietnam:
Vietnam, like the Philippines, is an exotic and beautiful place to live in. It is also the cheapest English-speaking country to live in.
The most expensive cities are Ho Chi Minh City and Hanoi.
Even in these cities., the rent of an apartment can be $500 a month. You can get a whole meal for just $3. Transportation is also cheap in the cities.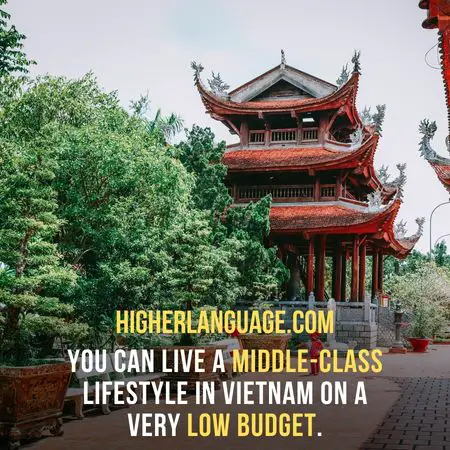 You can live a middle-class lifestyle in Vietnam on a very low budget. So if you have the budget, Vietnam is a good option.
There would be a lot to explore with the beautiful scenery and fascinating culture.
4. Peru:
Located in Western South America. Peru is also among the cheapest English-speaking countries.
But this isn't the only thing this country offers. Beaches, mountains, jungles, and dunes it is a full package.
Spanish is the national language of Peru. But you will easily encounter people speaking English.
Especially in areas where international visitors come most. You can find an apartment in the city for under $440 and a rural area for under $250. And you can have a meal for just $3.
With what Peru offers, it is one of the best options to move to.
 5. Thailand:
Thailand, located in South Asia, is a tropical paradise. It is also one of the cheapest English-speaking countries in the world.
Although there aren't many English speakers in Thailand. Still, the country is going through major progress along with many tourist attractions and development.
So it isn't hard to find English speakers among the natives.
You can rent a place in Thailand for almost $200 a month. The meals are as cheap as $3 if you go for street food.
Thailand can be another good choice amongst others if you are planning to move.
6. South Africa:
South Africa has 11 Official languages, including English. It is a vast country full of opportunities as it is developing rapidly.
Finding a job is easy, and the prices for a living are lower than the most major countries in the world.
Rent can be around $400 a month. Utilities can cost you $100 per month.
Food can be cheap if you are smart about it and buy groceries. However, a meal can cost you $10.
You don't have to worry about learning another language at all. So that saves the expenses of learning a new language.
South Africa is the cheapest English-speaking country in the world.
7. Romania:
Romania is on the Southeastern side of Europe. It borders the black sea. This country has so much to offer to anyone with various interests.
Romania has beaches, mountains, historical landscapes, and traditional food. You can have so much to explore while living there.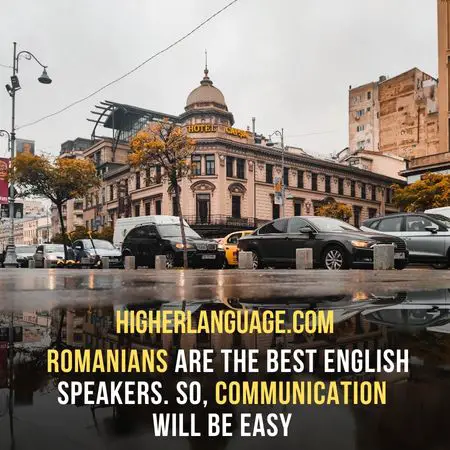 Regarding language, Romanians are the best English speakers. Therefore, while being there, you will not have any trouble communicating.
Prices for a living are low. You can find a residence in big cities like Bucharest or Cluj for around 500$ per month. Or even less if you live outside of the city.
Food brought from the local market can be cheap and freshly made.
Romania can be the cheapest English-speaking country of your choice. And you will enjoy your affordable stay there.
8. Belize:
Belize is the land of swamps, mountains, and tropical jungles. It is in Central America. And has the Caribbean sea to its east.
Belize is the cheapest country to live in America. Language is no hurdle because most people speak English.
Buying a house in Belize is no problem if you are financially capable. There is no special requirement for foreigners to buy or rent a house.
You can rent an average apartment for under $700 a month. Utility bills can be around $60 and internet $40.
A meal might be pricey, but you can buy groceries for a lower price.
Belize is a cheap English-speaking country that you can live in with more pros than cons.
9. Bulgaria:
Suppose you are looking to live in Europe. Countries like France or Italy can be out of your budget.
But you can still live your dream of living in Europe with a low budget. That is by moving to Bulgaria.
Bulgaria is an eastern European country. It is becoming a famous spot for travelers in the center of Europe. With Greece, Turkey, and Romania closer to it.
Bulgaria is also the cheapest European country to live in. The rent for an apartment starts from $230 a month.
A meal from a restaurant can cost you around $5. And transportation is $1.
In addition, there are better job opportunities. So, if you dream of living in Europe but are on a budget, Bulgaria is the country for you.
10. Armenia:
Armenia is a Caucasus country. That got independent in 1991. It is a developing and prosperous nation with English speaking population increasing.
The land is mostly mountains, and the weather can be hot in summer and very cold in winter.
However, it is a safe country where you can live in urban or rural areas.
You can live in Armenia for $1000 a month. Including bills, utilities, and food. With even a small monthly income you can live peacefully in Armenia.
Other Cheap English Speaking Countries
Living in another country and not knowing the language can be very isolating. Since communication is the main key to living in society.
Aside from the countries mentioned above. You should also consider your financial situation before making the big move.
Some other countries are cheaper and have lots of English speakers.
Guyana, Dominica, St Lucia, Jamaica, Grenada, and Sri Lanka are cheap. English-speaking countries you can choose to live in.
How To Decide Which Option Is Best For You?
 While deciding which place you will move to. Aside from money and language issues.
There are a few other things to consider. But, again, narrowing them down can help you come to a better conclusion.
These extra tips would help you funnel your options further.
1. Safety:
Safety is one of the main concerns of most people while living in a place. Especially when you live in another country, alone or with your family. Safety can be a great concern.
Some places have cheaper accommodation even in big secure cities. In contrast, some countries have cheaper residency in rural areas.
For example, in Belize, the places outside the cities can be dangerous and prone to robberies.
These factors act a lot in exploring how security works in any country. But, aside from that, you can look through news or articles.
That will help further research the reputation of any place.
Although safety can be a luxury, according to some people. It is still a big necessity.If you are smart with your options. You can find a place that is secure yet affordable.
2. Visa:
Another thing to look into is your visa situation. Almost all countries mentioned above offer a variety of visa options. From which you can choose depending on your choice.
If you plan on living longer, getting a residency permit is wise.
According to your work options. You can choose the country that gives you the best residency options. And later citizenship.
3. Comfort:
Comfort is something we often ignore while being on a budget. But it is equally important for your mental health and life itself.
For example, if you are not used to crowded places or too much traffic. Maybe India isn't the right choice for you. As it is a pretty populated country.
Similarly, the Philippines and Peru could be the right choice if you want a place with a beach and great scenery.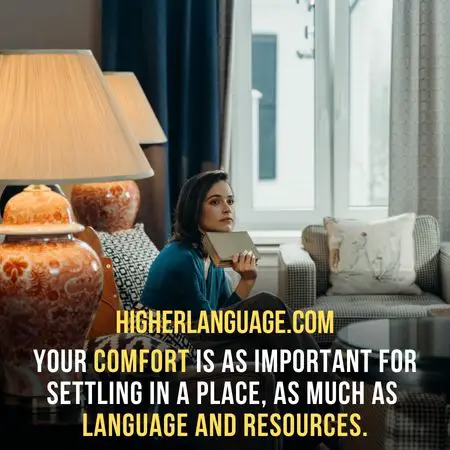 Again, your comfort is as important as settling in a place. Same as a language for communication and resources to live.
Is Finding A Cheap Place To Live In The Best Decision?
Moving to a cheaper place isn't a bad choice. It is a smart one. It can be a way to improve your life. With the lower cost of living, you will be saving more.
Of course, you should look into a country's economy before moving. How well paid are the jobs, and are the job opportunities high?
All this would vary depending on the place and choice of profession.
Most countries provide benefits to foreigners living. Even in regards to education and even health care.
So choosing to move to a cheaper country is not bad. It can be a great decision for you and your family if you make the right choice.
Final Thoughts:
Communication is the key when moving to another country. That helps you get used to the places around you and to socialize better.
If you are looking for a place to move to, language is the main thing.
 Aside from language, money is another important thing to look for while moving.
Looking at your options first will help you decide before making a big decision.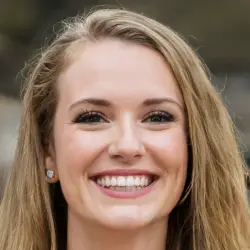 Latest posts by Sylvia Simpson
(see all)