Are you curious about "do people speak English in Japan?"? If yes, then you have landed on the perfect page. 
The answer to this question is not simple and straight. To your surprise, a significantly lower percentage of people in Japan speak English. Many factors contribute to the language preference of Japanese. 
Do People Speak English In Japan? A Surprise For You!
In this blog, we will share extensive information on the presence of the English language in Japan. 
Before digging deep, let's get a general view. Language is our primary vehicle for communication. The world has a variety of nations, races, origins, and whatnot. The same goes for languages. 
The language spoken in any region depends on different factors. The people in China speak the Chinese language. The people in the Arab speak the Arabic language. Hence, the trend goes on. 
Our world has turned into a global village. Every country needs to connect with the other for financial, social, and political reasons. And, without language, there is no connection.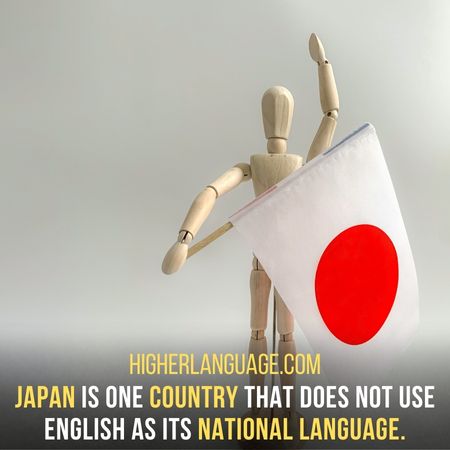 Now come to the English language. English is considered "Lingua Franca." This means that it is the official and most-spoken language of the whole world.
The majority of the countries have the English language as their national language. 
On the contrary, Japan is one country that does not use English as its national language.
In Japan, the Japanese language is used for educational and official purposes. Significantly fewer people can speak the English language. 
Why is it so? The answer to this is quite technical. There are many reasons why fewer people speak English in Japan. Let's look into these. 
1. Less English, More Japanese – The Linguistic Differences:
Every language has distinct characteristics. We classify languages on these different base criteria. The classification works on a linguistic, semantical, grammatical, and morphological basis. 
1.1. Difference In Characters:
The same goes for Japanese and English Languages. They differ a lot. The speakers of the English language need to master the alphabet and phonetic orders. 
They do English learning in their childhood as a first language. We call these speakers native.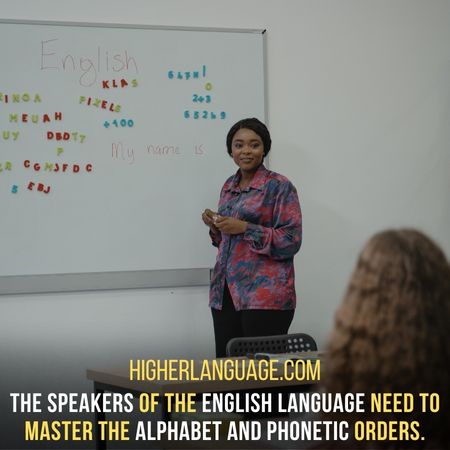 So, natives of the Japanese language have to do a lot. The Japanese language has thousands of characters and symbols called Kanji. Each unique character represents a word or an idea. 
In this case, a kid whose mother tongue is the Japanese language works hard to master it. 
1.2. Difference In Structure:
Reading and writing are passive and active skills of any language. The shapes and structures of English letters and words are new to Japanese. This innovative change can cause difficulty in learning English as a foreign language. 
1.3. Difference In Sound Pattern:
The sounds in English are a bit more intense than in Japanese. This feature of English requires the Japanese to open their mouths a little more.
They also have to speak loud to be clear and audible. The difference in sounds of the languages needs more effort from Japanese natives. 
1.4. Difference In Pronunciation: 
English courses have been part of Japanese education for years. But still, pronunciation is a tough nut to crack for Japanese children. Not all students can afford a native English-speaking tutor.
The phonology and Phonetics of English are one of the main reasons why people do not speak English in Japan. 
1.5. Non-native English Language Teachers:
The factor which may slip from our consideration is the English teaching ability of the teacher. In Japan, the majority of English teachers are also non-natives.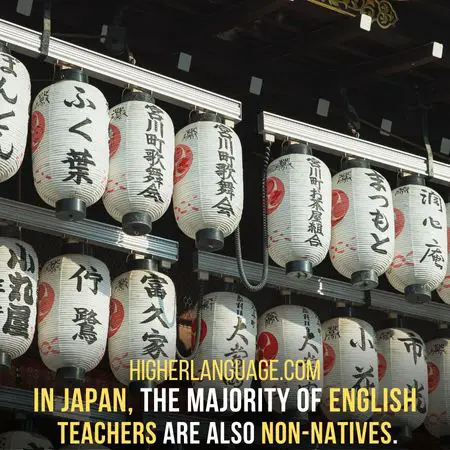 In this case, they can do more harm than good. They may teach their pupils wrong and incomplete. 
All these points justify the fact that why Japan has fewer English speakers. Now let's move to the next one. 
2. Do People Speak English In Japan? – Well, They Don't Have To:
The language spoken in any country is a measure of its global strength. Strong nations take pride in their languages. Many factors decide the strength of any nation. 
2.1. Largest Economy:
On the top of the list is the economy of the country. We know that money is the king: the more substantial the economy, the more reputed and well-celebrated it's language. 
When it comes to Japan, we all are aware of its economic power. According to the surveys, Japan is one of the most grown economies in the world. Even after suffering from nuclear bombs, it stood up. 
Fortune states that today Japan is the third largest economy in the world. They have developed a lot of companies and businesses working all over the world. The exports of Japan are known all around the globe. 
Japan has the fastest growing market. The citizens work in their own country, speaking their language. 
Generally, Japanese do not have to learn English as a foreign language to work on a national level. 
2.2 Instead Of Speaking English, They Promote Japanese:
You would not get surprised to know that Japan offers many international scholarships. Resultantly, people from other countries come to Japan and learn Japanese. Great? Of course. 
This is how the Japanese do not have to learn English as a compulsion for jobs and careers. Instead of this, they have a genuine ability to promote their national language. So, they do.
You would get inspired to know that the Japanese stick to their language. Even in international meetings and conferences, they communicate in Japanese.
They keep translators with them for communication purposes. That's how prosperous nations take pride in their assets. 
3. People Of Japan Avoid Mistakes And Disappointments: 
Every country has its culture. The culture and norms are the trademarks. It provides recognition and a distinction from other nations. The same is for Japan. 
As we have stated earlier, They do not let anyone make fun of their language or their country.
It is general practice in Japanese culture that they avoid mistakes and disappointments. They do not like to embarrass each other. So, they avoid doing what they can't do with perfection.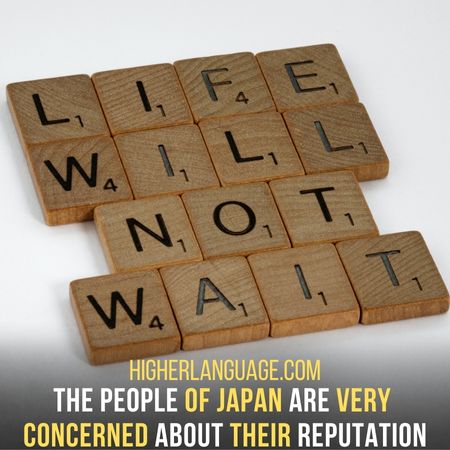 Now you can grab our point! Another reason why the majority of people in Japan do not speak English is their weak English. 
Japanese hesitate to speak the wrong English. So, instead of making mistakes, they avoid speaking it in the first place. Especially in front of native English speakers. 
There is a tiny percentage of English speakers in Japan. Let's see the statistical analysis. 
Do People Speak English In Japan? – Check Stats! 
According to the survey of 2019, the position of Japan dropped to 53rd in English proficiency at the global level. The English in Japan is now at the level of "low proficiency."
There is an advanced and well-developed English language curriculum in the schools. Despite this, Japan is still on the verge of English language casualty. But, Japanese authorities want to avoid the death of English. 
This is because English is "Lingua Franca" and even a superpower like Japan cannot deny this fact.
The Japanese Ministry of Education has admitted the importance of English. They claimed that English is necessary for the country's economic and social growth.
A study shows that the percentage of Japanese people who can speak English at any level is not even 30%. Moreover, less than 2% of the Japanese population can speak English fluently. 
Now you can clearly see what we mean by "very few people" speak English in Japan. 
Conclusion: 
Languages are fundamental and precious for prosperous nations. Even though English is a global language, the people in Japan focus on Japanese. 
There are many clear-cut reasons why the Japanese do not speak much English. One evident and robust reason is that Japan is a respectable nation, a nation that owns itself. 
The people in Japan speak significantly less English. Because they can secure jobs without the English language. So, the lives of ordinary Japanese people are not linked with English. 
Furthermore, the Japanese and English languages share no common bond. The two languages are opposite each other. Resultantly, English is difficult to learn for native Japanese speakers. 
Stats say that less than 2% of the Japanese population is fluent in English. These figures are alarming for sure. 
To make facts more transparent and prominent, we added a section of questions and answers. 
Frequently Asked Questions – FAQs
Let's go through these questions one by one. 
Q1. Do people of Tokyo speak English? 
Answer: Yes, in Tokyo, people speak English at different levels. Tokyo has a good population of around 13 million. Out of these, you can found not much but a considerable percentage of English speakers. 
Q2. Do the police of Japan speak English? 
Answer: Most of the times, no. The national and official language of Japan is Japanese. So, authorities focus on Japanese and other local languages during recruitment. 
Q3. Can I visit Japan with only the English language? 
Answer: Yes, why not? Japan has a rich culture and fantastic sightseeing options. You can visit Japan as a native English speaker without hesitation or doubt. The tourist guides are specially trained to speak English with foreigners.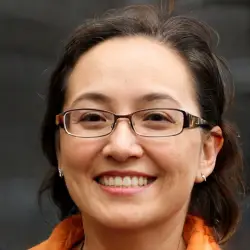 Latest posts by Elizabeth Williams
(see all)