Are you tired of always referring to your mother as "mom"? Fear not! Slang words for moms have been around for decades and can spice up your conversations with friends and family.
Give your mom a special name to show her how much you care. It is a way of saying thank you for all her work for the family. Try it and see if she likes it!
12 Loving Slang Words For Moms That Will Help You To Show Affection!
Mothers hold a special place in our hearts, always have, and always will.
While they were busy raising us to be the best version of ourselves, somewhere along the way, they also earned a plethora of slang words to define their parenting styles.
Every generation seems to have unique terms for our beloved moms.
From the traditional "mama" to the more modern "ma," there is always a word to describe that special lady in our lives.
Slang words for moms, both endearing and humorous, continue to evolve with each passing year, reflecting the changing times we live.
So, whether you call her "mom," "mother," or something entirely different, the bond we share with our maternal figures transcends words, even slang ones.
1. Ma – A Common Term Of Endearment:
Did you know that the term 'Ma' has been around for centuries as a term of endearment for moms?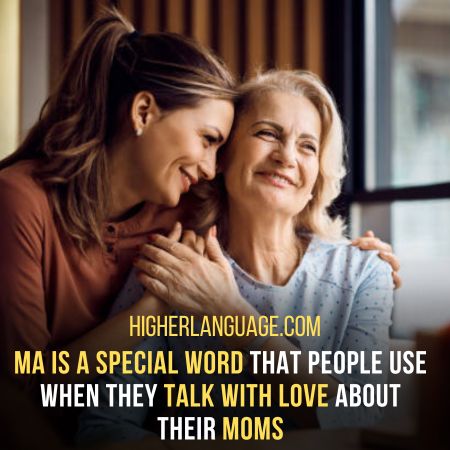 Ma is a special word that people use to talk about their moms. People say it when they love their mom or talk with friends. It has been around for a long time.
However, like any other slang word, variations of 'Ma' have popped up, such as 'Mama', 'Mami', and 'Mama bear'.
No matter how you choose to address your mom, the important thing is that the love and appreciation behind the term remain the same.
So hug your 'Ma' today and thank her for all she's done for you!
2. Momma- Used Interchangeably With Mommy And Mamma:
When it comes to terms of endearment for moms, the possibilities are endless.
From the classic "Mommy" to the more affectionate "Mamma," there's no shortage of slang words for the woman who brought you into this world.
But have you ever noticed how the spelling can vary depending on where you are? For example, in some regions, it's "momma," while in others, it's "mama."
But don't worry, no matter how you spell it, it all means the same thing – a loving mother who will always be there for you.
So next time you feel grateful for your mom, call her by her favorite slang term and hug her. She deserves it.
3. Mother/Mother-In-Law – Formal Version Of Mom:
When discussing our mom or our mother-in-law, sometimes the usual "mom" or "ma" just doesn't seem formal enough.
While many of the terms might not be the most affectionate (we won't repeat them here), they add respect and individuality to the conversation.
We should show respect for the women in our lives. For example, instead of using phrases that might be disrespectful, use phrases like "the old ball and chain's mother" or "my partner's parental figure".
Of course, it's important to use these terms carefully and thoughtfully – after all, we want to keep our relationships with our moms and mother-in-laws as strong and loving as ever.
4. Mamí – Short For "Mamá":
When it comes to addressing our mothers, there are numerous words and phrases that we can use.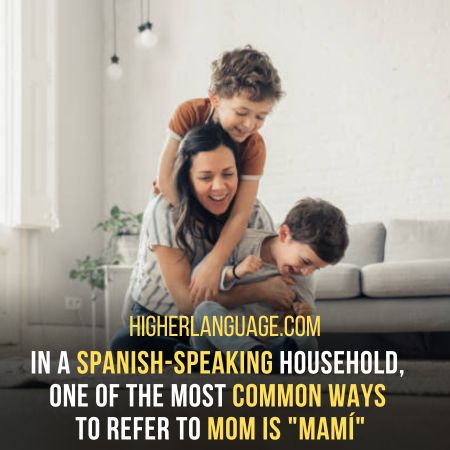 However, if you're from a Spanish-speaking household, one of the most common ways to refer to mom is by using the slang term "mamí."
Essentially a shortened version of "mamá," mamí carries a more casual, friendly connotation – and it's a term that can be heard in households all across the generations.
So if you hear someone call out "mamí" at a family gathering, don't be surprised – it's just another way to show love and affection for the special lady of the house.
5. Mater – Latin For "Mother":
Calling your mother "Mater" might seem strange, but it's actually a nod to the Latin roots of English.
These days, we have countless slang words for moms – from "mama" to "madre." But centuries ago, "mater" was the original term for mother.
The word "mater" is the root of words such as "maternal" and "maternity". It is a unique way to express gratitude towards your mother for everything she does.
Plus, it's a great conversation starter – imagine the surprised look on your friends' faces when you casually drop "Mater" into a conversation!
6. Mumsy – A Mom From The Old-Fashioned Times:
Mumsy, a mom from the old-fashioned times, may sometimes sound like she's speaking a whole different language with all her slang words for moms.
You've got your basic "mom" and "mother", sure – but Mumsy takes it up a notch with "mammy", "mater", and even "mamma".
And let's not forget about the tried and true "mama bear" for when she's feeling particularly protective of her cubs.
Your mom sometimes uses words that you don't know. That is part of her special personality. So next time she calls herself "momma bird", just agree and let her do what she wants.
7. Mommee – An Affectionate, Warm-Hearted Mom:
Mommee is a very loving mom with a lot of sass. She will hug you and say, "Hey, sweetie," when she meets you. She will make you feel loved and cared for.
But don't be fooled by her affectionate nature. Mommee has a sharp tongue and isn't afraid to tell you when you're messing up.
She's the queen of all the slang words for moms and can throw a "ya dig?" or "aight" into a sentence like it's nobody's business.
But at the end of the day, Mommee's got a heart of gold and will always have your back. So, if you're lucky enough to have a Mommee, hold onto her tight!
8. Mamalicious – A Fashionable And Stylish Mom:
She's the queen of quips, the master of joy, the diva of delight – Mamalicious is one stylish momma who knows how to rock any outfit and turn heads wherever she goes.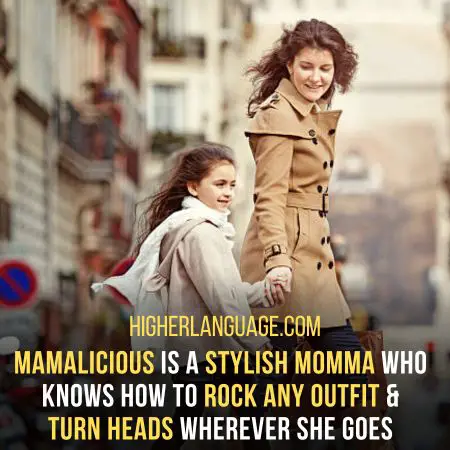 She's got that certain je ne sais quoi, that indescribable something that makes her stand out in a crowd, and she's not afraid to show it off.
Whether wearing designer duds or her favorite pair of sneakers and jeans, Mamalicious always looks like she just stepped off the runway.
And when it comes to slang words for moms, she has a few choice phrases that will make you laugh out loud.
So if you're looking for a mommy makeover that truly rocks, Mamalicious is your go-to gal!
9. Superwoman – A Mom Who Always Has The Energy To Spare:
We all know one – the mom who seems to have it all together and still manages to have the energy to spare. She's what we like to call a Superwoman.
This isn't your typical mom – she's not just a soccer or helicopter mom. No, this mom is on another level.
She might seem to be just having coffee and talking with her friends at the school drop-off, but she has many things to do. Her to-do list is very long!
And yet, she somehow manages to exude positive energy at every turn.
We can all take a page out of her book, but for now, let's just sit back and admire the legendary status of the Superwoman.
10. The Boss Lady – A Mom Who Manages Her Household:
The Boss Lady – the ultimate queen of the household. She's the one who runs her household like a corporation. Yet, she's always getting the job done, even with a bunch of little ones running around.
This momma doesn't play games when it comes to taking care of her family.
She's got all the slang words for moms on lock and is always on top of her game. The Boss Lady runs a tight ship from meal prep to scheduling playdates and everything in between.
If you're lucky enough to have one in your life, hold onto her for dear life because she's the real MVP.
11. Queen Bee – An Authoritative Mom Figure In The Family:
The Queen Bee. She's the boss lady of the family, the head honcho, the mama with the most. Everyone looks up to her, and for a good reason – she's got this mom thing down pat.
She's not just a regular mom; she's a cool mom, using all the latest slang words to drop knowledge on her kids.
She is like a mom and manager all in one. She keeps track of everyone's schedules and makes sure things run smoothly. And she is not afraid to be tough if needed.
So here's to the moms in charge – you do an amazing job!
12. Glitter Mom – A Creative And Imaginative Mother:
Does anyone else have a Glitter Mom in their house? You know the type – always finding creative ways to make even the most mundane tasks fun and exciting.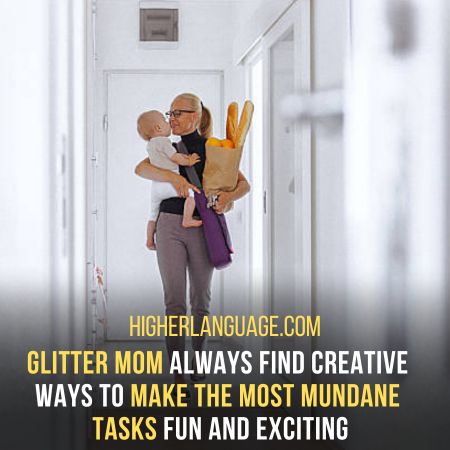 These women know how to make their homes a fun place! They dance and add sparkles with glitter. They also play with playdough and look in mirrors for more fun ideas.
Some might call them "cool moms," "fun moms," or even "magical moms," but to me, they'll always be my favorite humans.
I mean, who doesn't love a little sparkle in their life? So if you've got a Glitter Mom in your life, don't take her for granted – she's a true gem among the slang words for moms out there.
Conclusion:
This is just a small taste of the many variations of slang words for moms.
Whether you're using Ma in the 17th century or Mother in the 21st, it's clear that these terms are not only steeped in history and culture but also in love and affection.
Despite the vastness of language, there's no denying that each term for "mom" expresses a deep bond between mother and child.
So next time you want to call your mom something special, don't be afraid to go beyond "Mom."
The world of slang has far more interesting (and often hilarious) words! And who knows — adding a little flair to calling your momma may make it even more special.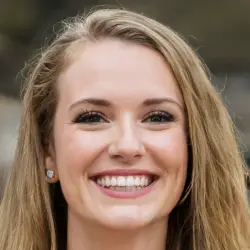 Latest posts by Sylvia Simpson
(see all)