Methamphetamine, or meth, is a very dangerous drug. Unfortunately, some people joke about it by using slang words for meth.
It is not funny to give meth a nickname. Meth is a very dangerous drug, and it can ruin people's lives. So it is important to call it what it is – dangerous and deadly.
12 Slang Words For Meth To Refer This Deadly Drug!
Meth, the slang for methamphetamine, is a highly addictive drug that has unfortunately become rampant in our society.
Its users include people of all ages and backgrounds, making it difficult to control or eradicate.
Even more concerning is the growing list of slang words used to describe this dangerous and destructive substance.
While some slang words for meth, such as crystal or ice, are commonly known, others are maddeningly creative, like Tina, Biz, or Scooby Snacks.
As entertaining as these words may sound, make no mistake, meth is no laughing matter. Its detrimental effects on the body and mind can be long-lasting, if not life-threatening.
So let's not glorify the slang words for meth but educate ourselves and others on its serious dangers.
1. Ice – Refers To The Crystalline Form Of Meth As Ice:
Ever heard of the term "ice" when people talk about drugs? It's a slang word used to describe methamphetamine, a highly addictive stimulant.
The crystalline appearance of meth gives it an uncanny resemblance to ice or rock candy. But don't let the deceivingly sweet look fool you.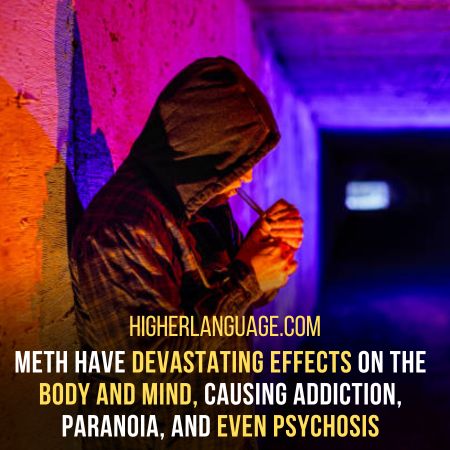 Meth can have devastating effects on the body and mind, causing addiction, paranoia, and even psychosis.
So next time you hear someone talking about "ice," know they're not referring to a refreshing treat but a dangerous and potent drug.
2. Shards – Referring To Its Glass-Like Appearance:
Have you ever heard someone talking about "shards" and wondered what they were referring to? Well, unfortunately, it's not a fancy new type of glassware.
In reality, "shards" is just a slang term for methamphetamine.
And while the drug may give the illusion of crystal clear clarity, the aftermath of its use often results in shattered lives and broken pieces scattered around the floor.
If you hear someone talking about "shards," don't try to join in. Shards are dangerous drugs and can hurt people. It isn't something to be proud of.
3. Glass – The Powdery, Glass-Like Substance:
People who use drugs have a special language they use. For example, do you know what "glass" means? It's not the same as the glass in a window.
No, no — the powdery, glass-like substance is a slang term for one of the most addictive and destructive drugs out there: methamphetamine.
From coast to coast, users know it as glass, crystal, ice, and a host of other monikers. But regardless of what name you prefer, it's all the same dangerous drug.
So if you hear someone talking about glass, don't be fooled by the catchy slang — it's nothing to mess with.
4.

Tin

a – An Awkward Slang Word:
It's always a bummer to hear new slang words for meth popping up, but this one is particularly strange.
Tina, apparently an alternative name for meth that comes from the word "Christina," just doesn't make a whole lot of sense to me.
I see both words have the letters "t-i-n-a" in them, but there seems to be a weak link between them.
Regardless, staying informed about these things is important, especially if you or someone you know is struggling with addiction.
Let's hope that Tina doesn't catch on too quickly and become yet another devastatingly ubiquitous term in the world of drugs.
5. Shabu – A Japanese Slang Meaning "Powder":
Looking for a unique way to describe meth? Look no further than shabu! This Japanese slang term, meaning "powder," has become a popular alternative to other, commonly known slang words for meth.
While the origins of using a Japanese word to refer to the drug are a bit murky, it seems to have gained traction in the United States in the 1980s. So why use shabu when referring to meth?
Perhaps it's the novelty of using a foreign term, or maybe it just accurately captures the powdery, crystalline appearance of the drug.
Regardless, if you want to spice up your drug-related vocabulary, try Shabu.
6. Chalk – White Powdery Appearance Of Crystal Meth:
Chalk, the substance most of us know as a basic school supply, has an unexpectedly dark origin. Believe it or not, chalk gets its name from the white, powdery appearance of crystal meth.
While it's an unsettling fact, chalk and crystal meth share a similar texture that has earned them both the same slang terms in some circles.
It's a surprisingly common association that most people probably aren't even aware of. So the next time you pick up a piece of chalk, take a moment to consider its strange and sinister origin.
7. Speed – Boosts Energy And Alertness:
Speed, also known as meth or crystal, sure has a reputation for boosting energy and alertness. But let's not get it twisted – this stuff is no joke.
You've probably heard some slang terms for it, like ice, crank, or glass. It might make you feel like you can take on the world but tread carefully.
The consequences of addiction and long-term use can harm your health and well-being. Plus, nobody wants to look like a walking, talking meth advertisement.
So, if you're looking for a natural way to boost your energy and alertness, maybe start with some exercise or a strong cup of coffee. Then, leave the meth to the Breaking Bad enthusiasts.
8. Tweak – Intense Feeling Of Wanting To Tweak:
Tweak, tweak, tweak. The very word can make some people shudder, while others may not know what it means, and that's okay.
Derived from the notorious drug methamphetamine, tweak refers to the intense desire to adjust or tinker with something incessantly.
It's a term that has been around for quite some time in the drug community and has taken on several different forms, such as tweaked, tweaker, tweaking, and more.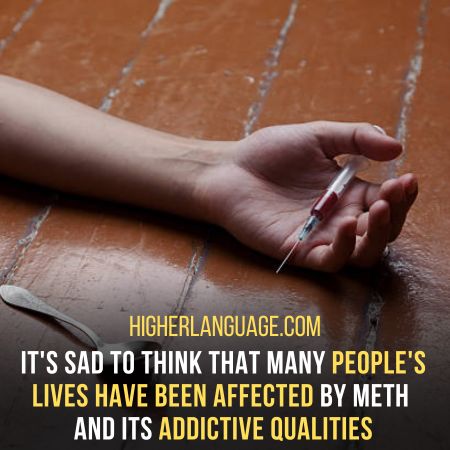 Despite its slang connotation, it's sad to think of how many people's lives have been affected by this drug and its addictive qualities.
9. Crank – For The Way The Drug Needs To Be "Cranked" Up:
Crank, also known as crystal meth, has gained quite a reputation in pop culture and on the street.
The reason for the name "crank" comes from the way it needs to be "cranked" up by adding water or alcohol before being cooked to a crystal-like substance.
This drug, with a dangerous reputation, has taken on various nicknames, from "ice" to "Tina" to "jib."
However, no matter what name it goes by, the crank is a highly addictive drug that can lead to severe health and societal consequences.
As such, it's essential to be familiar with the slang words for meth to recognize the signs of addiction and help those struggling with this insidious addiction.
10. Gas – Because Of Its Strong Odor When Smoked:
Gas, with its strong odor when smoked, is a notorious substance. It's like a bad ex-partner who you just can't shake off – it leaves a stench that lingers.
But despite its rank smell, Gas is a highly sought-after substance among drug users. It's no secret that the drug scene has its language, and Gas is no exception.
You might hear it being referred to as "crystal," "ice," or "glass," but all those words boil down to the same thing: methamphetamine.
So, if you hear someone talking about Gas, just know they're not planning a road trip to the nearest gas station. Instead, they're probably planning something altogether less wholesome.
11. Go-Fast – A Reference To How Quickly It Affects Users:
Get ready to put on your hustle shoes because we're talking about Go-Fast, the fastest-acting drug.
This potent substance, commonly known as meth, has a variety of slang terms that make it almost as confusing as trying to stay awake after a three-day binge.
Some popular names for Go-Fast include crank, crystal, ice, and glass. But, despite its seemingly cool nicknames, this drug is anything but fun and games.
The intense rush users experience may be appealing initially, but the long-term risks to physical and mental health are serious.
So, let's put the slang aside and focus on the facts – Go-Fast is nothing to joke around with.
12. Crystal – Due To The Crystal-Like Appearance Of Meth:
Crystal meth has become a big part of pop culture, especially recently. Thanks to its visually appealing crystal-like appearance, it has gained notoriety as one of the most deadly illegal drugs on the market.
But did you know that "meth" actually has several slang names? Commonly referred to as "crank" or "ice," this drug has infiltrated our culture with terms that have become commonplace in addiction.
It's important to remember that while these things may sound harmless or entertaining, the reality of addiction is far from either.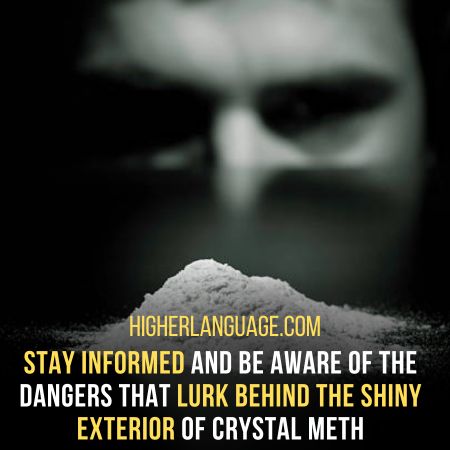 Stay informed and be aware of the dangers that lurk behind the shiny exterior of crystal meth.
Conclusion:
Slang terms for meth are not always seen as negative and can even be fun to use among experienced users.
While the slang words for meth didn't initially have positive connotations, certain words like ice, shards, and glass have found their way into the drug culture.
As more time passes and more people learn of these terms, they will continue to evolve to fit the changing needs of users.
Despite this shift in society's perception of meth use, it remains incredibly important to understand that using meth comes with potential risks and should be cautiously approached.
By staying informed about the language used around Methamphetamine use, users can hopefully help keep themselves and those around them safe.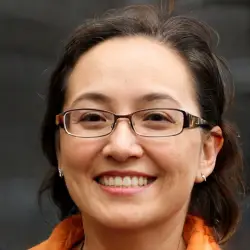 Latest posts by Elizabeth Williams
(see all)