Have you ever been around a group of friends and heard slang words for love that you've never heard before? Well, you're not alone.
Love has been a topic of conversation for centuries, but the slang terms for it seem to be constantly evolving. So stay cool and keep up with the times. Love slang is here to stay.
Here Are 12 Romantic Slang Words For Love!
Like most things, love has its secret codes and hidden meanings. From "boo" to "bae," "honey," to "hun," people have found countless ways to express their affection for one another.
Some slang words for love are timeless, like "crush" and "heartthrob," while others are more recent additions to our language, like "bae" and "boo thang."
These slang terms have enriched our vocabulary and reflect the changing attitudes and values toward love and relationships.
So the next time you're feeling lovey-dovey, try using one of these slang love terms to express just how you feel – and remember to keep it cool, baby!
1. Bae – Affectionate Term For Significant Other:
Who doesn't love a good pet name for their significant other? From 'honey' to 'babe', there are many ways to show your partner some love.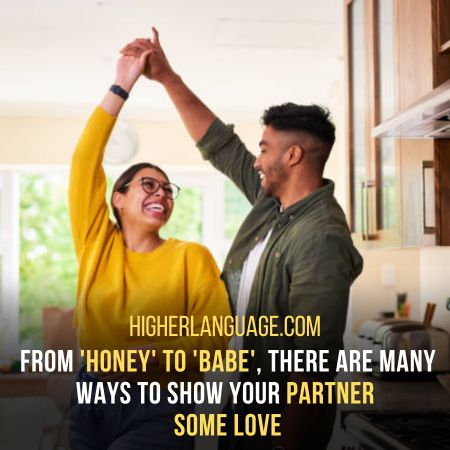 But there's just something about 'bae' that feels a little more special. Maybe it's how it rolls off the tongue or stands for 'before anyone else.'
Either way, it's an affectionate term rapidly growing in popularity. You can hardly scroll through Instagram without seeing a couple using the hashtag #bae.
So, next time you feel lovey-dovey, try calling your significant other 'bae' and see how it feels. Who knows, it might just become your new favorite nickname.
2. Goals – What A Couple Aspires To Be Together:
It is good to have goals when two people are in a relationship. This means that both partners want the same things for the future.
Goals can help you and your partner stay on track together. Examples of goals could be buying a house, traveling, or starting a business.
Whatever it may be, the key is communicating and working towards those goals as a team.
And let's face it, who doesn't want to be part of a powerful couple that loves each other and crushes their goals together?
It's like being in a rom-com but without excessive amounts of popcorn. So, grab your partner's hand, dream big, and achieve great things together!
3. Smitten – Feeling Overwhelmingly In Love:
Oh, I was smitten! That feeling of being so in love that you're almost dizzy with happiness. It's like walking on a cloud.
You might find yourself singing love songs under your breath or maybe even busting out awkward dance moves when you think no one's looking.
But why do we get so obsessed in the first place? Science says it's all about dopamine: that magical chemical that floods our brains when we feel pleasure.
And when we're in love, we get a big ol' dose of dopamine every time we see, hear from, or touch our beloved. No wonder we can't help but be smitten!
4. Ship – Short For "Relationship":
Ah, the infamous ship. No, not the incredibly large vessel that sails the seven seas, but the beloved short form for "relationship".
You know, that feeling when two people click, and things start to sail smoothly? Of course, like any good ship, a healthy relationship takes effort and maintenance to stay afloat.
Communication, trust, and understanding are key to keeping your ship from sinking.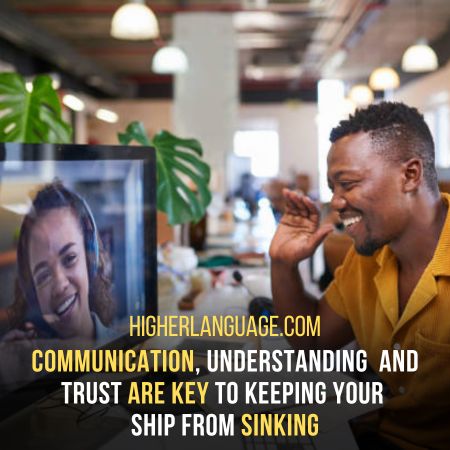 And let's be real, sometimes storms will come and test your connection, but if you weather them together, you'll come out even stronger on the other side.
So grab your partner and set sail on a voyage of love and happiness. Anchors away!
5. Boo Thang – A Steady Relationship:
Welcome to the world of Boo Thangs! A Boo Thang is a special someone in your life whom you can rely on for emotional and physical support consistently.
A Boo Thang is someone special to you. They are not just people you can have fun with and forget about. Instead, you care about them and can see a future together.
They make you laugh and are always there for you when you need them.
This relationship may not be a walk in the park, but a Boo Thang can be a fulfilling and stable partnership with patience, communication, and mutual respect.
So go ahead, find a Boo Thang, and enjoy the amazing journey of enduring love and companionship.
6. Snuggles – Cuddling:
Ah, snuggles. Is there anything better than cuddling up with your sweetie and feeling their warmth against you?
Spending time with your partner after a long day can make you feel good. It can make you feel more energized and relaxed at the same time.
Enjoy the blissful sensation of feeling close and connected only from embracing each other.
The science behind it all? The release of oxytocin, the "cuddle hormone," helps create feelings of bonding and trust.
7. Honeybun – Endearing Nickname:
Are you looking for a sweet and affectionate nickname for your significant other? Look no further than "Honey Bun," "Boo," or "Bae-Boo."
These endearing terms convey warmth and intimacy, perfect for showering your partner with love and attention. Plus, they are fun and playful, adding a bit of humor to your relationship.
So whether you prefer something classic and cute like "Honey Bun" or trendy and modern like "Bae-Boo," these nicknames will make your partner feel loved and cherished.
Experiment with it and watch your relationship bloom into something even more delightful!
8. Cupcake – Cute Term:
Who doesn't love a good cupcake? The sweet, delicate flavors and attractive presentation make them irresistible!
But did you know that "cupcake" can also be used as an endearing term for someone special in your life?
It's true! Calling someone a "cupcake" is like saying they are sweet, soft, and oh-so-cute. It's the perfect way to show affection for a significant other, family member, or friend.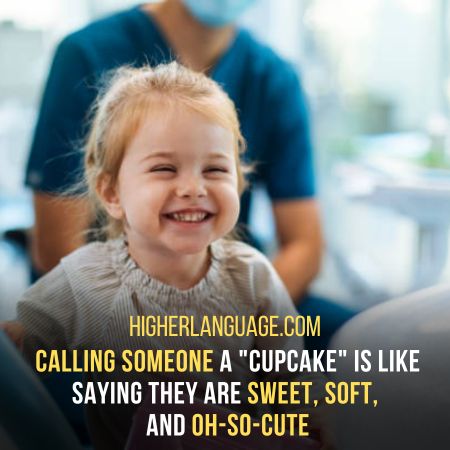 So next time you feel the love, why not surprise your loved one with a tasty cupcake and a heartfelt compliment? They'll appreciate the sweetness, both in the gesture and the dessert!
9. Butterflies In Your Stomach – Feeling Excited About Someone:
Have you ever felt that fluttery sensation in your stomach when you're around someone you like? Don't worry – you're not alone!
When you are feeling nervous and excited, it is called having "butterflies in your stomach." This is a real physical reaction caused by your body releasing adrenaline.
So, next time you're getting ready for that big date or meeting someone special, remember that those butterflies are a sign that something exciting could be just around the corner.
Please take a deep breath, embrace the feeling, and see where it takes you!
10. Lovey-dovey – Public Displays Of Affection:
Oh, lovey-dovey! What a phrase. It's used to describe those couples who can't seem to keep their hands off each other in public.
You know, the ones – holding hands, stealing kisses, cooing sweet nothings into each other's ears.
It can be a little cringe-inducing for those who prefer to keep their romantic lives private. To each their own.
And really, is there anything more heartwarming than seeing two people who are so utterly in love that they can't help but show it off?
It's almost enough to make a hopeless romantic out of the most cynical among us. So go ahead, lovey-dovey couples, keep on doing your thing.
Maybe save the tongue action for a more private setting, okay?
11. Ride Or Die – Two People Will Do Anything For Each Other:
You know you've hit the jackpot in the friendship department regarding having a ride-or-die friend.
These people are always down for whatever will stick up for you when you're not around and have your back no matter what.
It's like having a human safety net, but way cooler. The bond between a ride or dies can be so strong that they're practically family.
Think of Thelma and Louise or Bonnie and Clyde – those infamous duos who would go to the ends of the earth (or rob a bank) for each other.
It's a rare and special connection that not everyone gets to experience, but those who do are lucky indeed.
12. Soulmate – Someone That Is Meant For You:
Find yourself a soulmate, they say, someone who is meant for you no matter what happens.
It sounds like something out of a fairytale, right? But the truth is, a soulmate is possible, and it's not as complicated as it seems.
It's not just about the looks or the charm – it's about finding someone who truly complements you. Someone who shares your values, goals, and sense of humor.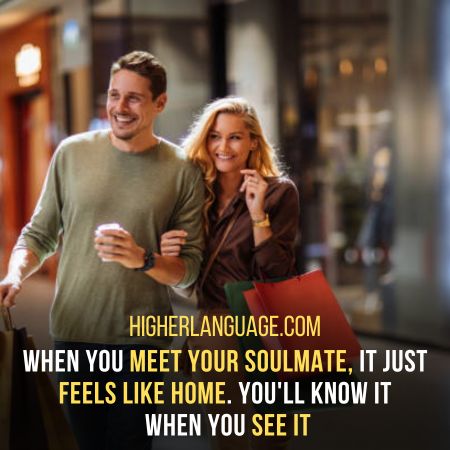 When you meet your soulmate, it just feels like home. You'll know when you see it.
So please don't lose hope, my friend. Your soulmate is out somewhere, and everything will fall into place when you find them.
Conclusion:
Love is undoubtedly beautiful, but if you want to spice things up, why not use slang words for love?
From "bae" to "boo thang" and "cutie pie" to "bacon" (yes, bacon), there's no shortage of creative and amusing expressions for the L-word.
And let's not forget about "smitten kitten" or "love muffin" for those who want to get adorable.
But as tempting as it may be to use slang, it's important to remember that not everyone may understand or appreciate it.
So, keep it cute, keep it fun, and most importantly, keep it consensual. After all, there's nothing more important than being respectful in matters of the heart.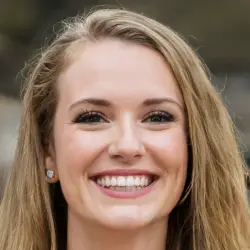 Latest posts by Sylvia Simpson
(see all)