Grab your adult beverage, folks, and get ready to expand your vocabulary. Of course, we all know the typical names for alcohol, like beer, wine, and whiskey, but have you heard the slang words for alcohol?
When talking about alcohol, you can use fun words like "Poison," "hooch," and "Firewater." These words make you sound cool when you're with your friends. Try them out next time!
11 Slang Words For Alcohol To Expand Your Vocabulary!
When things are tough, having a drink help make you feel better. And while ordering a plain old whiskey on the rocks may do the trick, there's something undeniably fun about using slang words for alcohol.
Whether you're sipping on a cold one or knocking back a shot, there are plenty of creative ways to describe your drink.
Some popular slang words for alcohol include "hooch," "booze," and "firewater," but the list goes on. From "liquid courage" to "sauce," there's a term for every occasion.
So, switch up your vocabulary next time you're indulging in a favorite libation and see where the conversation takes you. Cheers!
1. Hooch – A Generic Term For Any Kind Of Alcoholic Beverage:
Raise your hand if you've ever referred to alcohol as "booze," "juice," or "firewater." Well, have you ever heard of "hooch"? Yup, that's right, hooch – a generic term for any kind of alcoholic beverage.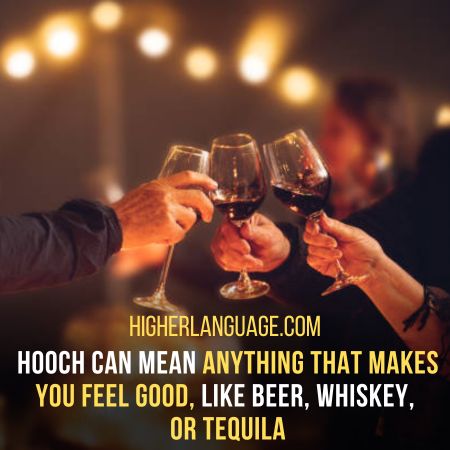 Do not think I am talking about illegal alcohol. Hooch can also mean anything that makes you feel good, like beer, whiskey, or tequila. Wait and listen to what I have to say.
So, whether you're at a fancy bar sipping on a Cosmopolitan or chugging a cold one at a tailgate, just remember that it's all hooch, baby!
2. Likker – Usually Refers To Hard Liquor:
Have you ever heard of the term "likker"? It's not a misspelling of the word "liquor." It's a slang word for alcohol that is hard, like whiskey or vodka.
Now, you might be wondering what other funny words people have used to describe their drink of choice.
Well, there's "firewater" for strong alcohol, "hooch" for homemade moonshine, and even "liquid courage" for the liquid that makes you braver than you are.
It's a unique world of language in the realm of alcohol. But let's not forget to drink responsibly and stick to the basics, like "whiskey" or "vodka." Cheers!
3. Brewskis – Referring To Beer:
If you're a fan of beer, chances are you've heard of the slang term "brewskis."
It's a playful way to refer to your favorite alcoholic beverage, and it's just one of the many slang words for alcohol that have cropped up over the years.
From "hooch" to "booze" to "suds," there's certainly no shortage of ways to talk about your drink of choice. But there's something about "brewskis" that just sounds so fun and festive, don't you think?
So next time you crack open a cold one with the boys (or girls!), raise your can or bottle of brewskis in a toast to the many creative ways we can talk about our love of beer. Cheers!
4. Rocket Fuel – Very Strong Alcohol Like Vodka:
If you thought drinking alcohol could only result in a wild night out, think again! Rocket scientists are using alcohol, specifically a very strong ethanol, as fuel to propel spacecraft.
They've ditched regular unleaded gas for something a little less conventional, but don't fear – they aren't going around town filling up their tanks with cheap vodka.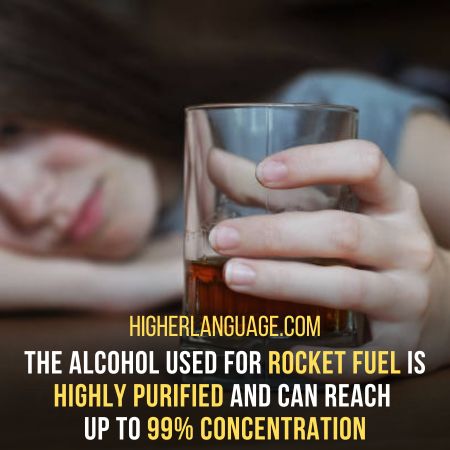 The alcohol used for rocket fuel is highly purified and can reach up to 99% concentration, which is about as potent as it gets.
Who knew that the same slang words we use for alcohol at parties could be the key to launching us into the next frontier?
5. Firewater – Hard Alcohol That Will Make You Feel The Heat:
A certain kind of confidence comes with taking a sip of firewater, a strong and hard alcohol that will make you feel the heat. But let's not beat around the bush, shall we?
Firewater is just one of many slang words people use to refer to our favorite spirited beverages.
From hooch to hootch, grog to gut-rot, we've got plenty of inventive ways to describe the stuff that warms us up from the inside out.
But there's something about firewater that has a certain ring. Maybe it's the way the syllables roll off the tongue or the promise of a wild night ahead.
Whatever it is, just remember to imbibe responsibly. The last thing you want to do is get too hot to handle.
6. Giggle Juice – A Lighthearted Term For Beer Or Wine:
If you've ever heard someone use the term "giggle juice" to refer to beer or wine, you're not alone! Of course, slang words for alcohol are abundant, but this playful phrase has a certain whimsy to it.
When you're drinking with your friends, you can call it "giggle juice" to make everyone laugh. It will make the conversation more fun.
And who knows, with enough imbibing, you just might find yourself laughing a little harder than usual!
Just remember to drink responsibly – nobody wants to be the one giggling too much at the end of the night.
7. Poison – Alcohol That's Strong And Dangerous:
Poison, a slang word for an admittedly strong and dangerous type of alcohol, is just one of many colorful expressions used to describe booze that must be approached cautiously.
Other terms that might be used to identify such potent potables might include rocket fuel, gut rot, and knuckle buster, among others.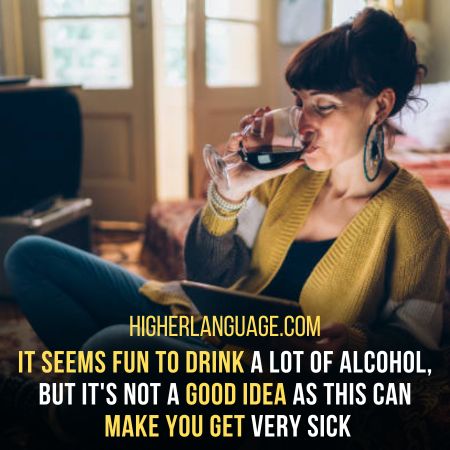 Not all cocktails are created equally, and some are not for the faint of heart. It might seem fun to drink a lot, but it's not a good idea. You can get very sick, and it won't feel good. So enjoy yourself but be careful!
8. Sauce – A Term For Hard Liquor Or A Mixed Drink:
Sauce, hooch, firewater, juice, moonshine, booze – it's no secret that the English language has its fair share of slang words for alcohol.
But sauce? That's definitely a new one. As it turns out, sauce is another term for hard liquor or a mixed drink.
If someone offers you an alcoholic drink, you can impress them by saying, "Sure thing, I'll have some of that delicious sauce." That is a cool way to say yes to the drink.
And when they look at you with confusion, just explain that you're hip to the cool new slang words for alcohol. Cheers to learning something new!
9. Giggle Water – An Informal Term For Bubbly Beverages:
When it comes to alcohol, there are a lot of slang words out there, but one that is particularly entertaining and begs for a good laugh is "giggle water."
This informal term refers to a variety of bubbly beverages, including champagne, sparkling wine, and any other glass of bubbles that are known to tickle your fancy.
And, as its nickname suggests, it's not uncommon to erupt into a fit of giggles after having a few too many glasses of this delightful drink.
So, whether you're celebrating a special occasion or just looking to add some sparkle to your day, indulge in some giggle water and let the good times roll!
10. Rotgut – Cheap Or Bad-Tasting Alcohol:
Have you ever heard of the term "rotgut"? No, we're not talking about an upset stomach after eating a bad burrito. Rotgut is a term used to describe cheap or bad-tasting alcohol.
It's the slang word that's been around for centuries and has been used by barflies and booze hounds alike.
Rotgut is the black sheep of the alcohol family – it's that distant cousin that no one wants to invite to family gatherings.
From bathtub gin to moonshine, there are plenty of ways to make your rotgut, but let's just say it's not for the faint of heart.
When you're at a bar, if someone offers you an alcoholic drink that looks strange, don't take it. It could be bad for your taste buds and your liver.
11. White Lightning – Moonshine Or Illegally-Made Alcohol:
White Lightning is a nickname given to illegally-made alcohol, also known as moonshine. It's not just the only slang word in the world of homemade liquor; there are other names too.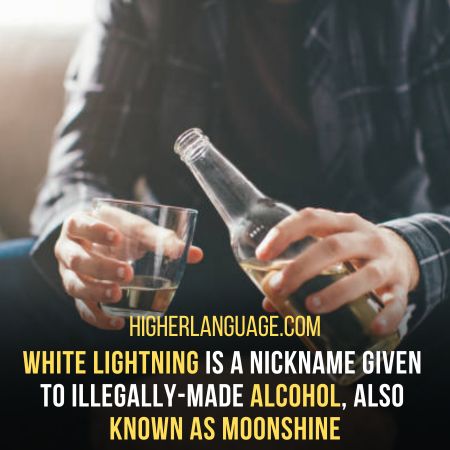 For instance, "firewater," "hooch," and "mountain dew" are just a few of the delightful titles that have been used to describe homemade alcohol.
Sometimes, these names offer some character and history behind where the liquor comes from, while other times, they're just a fun way to describe a drink with a little extra kick.
Regardless of the name you choose to use, just be cautious and enjoy these beverages in moderation.
Conclusion:
From hooch and likker to brewskis and rocket fuel, it's clear that we have lots of colorful and funny slang words for alcohol.
If you're out for a night on the town or hosting a party, it's important to remember the different terms and how they relate to different forms of alcohol.
Too few "giggle juices" could turn into too much poison over time! That is why it's important to practice moderation when drinking – while it can be fun, it should never be done in excess.
When you are out with your friends, remember some of the slang words they might use. Don't worry if you don't know them all. Now you know what they mean! Have fun!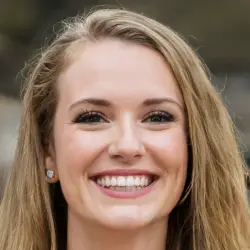 Latest posts by Sylvia Simpson
(see all)