If you are learning the Chinese language and the question, "how to learn Chinese faster?" is wandering in your head, this post is for you. 
Learning a new language, no matter which one, can be arduous at times. Many new learners look for shortcuts to make their learning process faster. 
 

How To Learn Chinese Faster? – 9 Tried And Tested Tips 
This blog has gathered some foolproof tips to help you learn Chinese faster. Without any further delay, let's get into it.
First of all, here is a reality check. You may have seen ads on social media saying, "learn Chinese in 7 days!" or "Get fluent in 2 weeks!"; they are pointless and a total scam. 
Our experts have devised practical methods and organizational techniques for learning Chinese faster. These tips will make your process of mastering the Chinese language smoothly. Also, it will save your time.
1. Which Chinese To Learn? Mandarin Or Cantonese:
The Chinese language has many dialects, but Mandarin and Cantonese are prominent.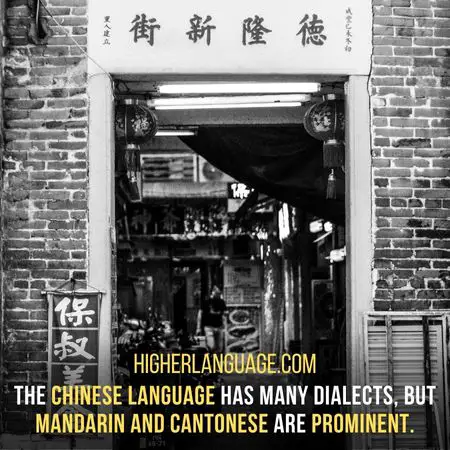 Mandarin Chinese is China's official language. It is also part of the UN's five official languages.
The people of Taiwan and Hong Kong speak Mandarin as well. It is also used for education and broadcast purposes. 
The Chinese communities living in foreign countries use Cantonese. For instance, the people living in the United States, Australia, and European countries. 
Choosing between these two dialects of Chinese will save you from wasting time. And also from unnecessary confusion.
 It is good that Mandarin and Cantonese are similar. Still, Mandarin has fewer tones and is easy to master as compared to Cantonese. 
2. Set Your Target To Learn Chinese Faster?:
There can be several reasons to learn a new language in today's world, and the same goes for the Chinese language. 
A definite target and knowledge of learning Chinese will speed up your learning. For this, ask yourself, "why?".
The answer to "why" will give you motivation and direction. Also, it will help you to decide between Cantonese and Mandarin. 
In our opinion, if you are moving out to China, learning Mandarin will be beneficial for you. And if you are planning to work with overseas Chinese, then focus on Cantonese. 
3. Define Short-term And Long-term Goals:
To learn Chinese faster, define your goals, both long-term and short-term. You can set attainability goals for the next two or even the next five years in the long-term category. Like, where do you see yourself as a Chinese speaker?
 Do you want to settle abroad? Are you planning to work as a Chinese Translator or Interpreter?
Other are short-term goals, confined to one week or one month. Such as, by the end of this week, I will have mastered five phrases or be fluent in constructing Chinese words.
And do revisit and reschedule your short-term goals once a week. These short-term and long-term plans are effective for faster and more focused learning. 
4. How To Learn Faster By Knowing Your Style:
Knowing your learning style is another practical tip for learning Chinese faster.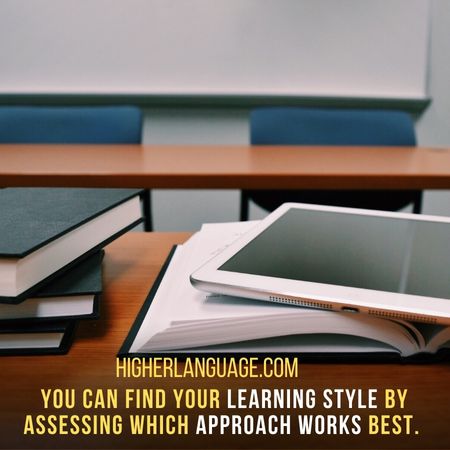 In general, there are many styles of learning which vary from person to person. Some people learn better with visual aids. Others find the auditory method convenient. 
You can find your learning style by assessing which approach works best.
For this, you can try making notes or experimenting with mind maps. You can also check if reciting out loud helps you in learning faster. Thus, discover your learning style and stick to it. 
5. Fix Hours – On Daily Basis:
Fixing a limited time in your daily schedule for the Chinese language is necessary to keep a rhythm. This continuity will increase your learning speed. 
You can also use the "once or twice a week" technique, but that is not enough for swift learning. If you want to learn the Chinese language faster, like for real, you have to spend as much time as possible.
We are not saying to sit for long periods but a daily learning routine. The time you devise in learning can be short, like an hour or two, but it should be productive. 
Doing this will increase your learning speed with every passing day. 
6. Strong Base To Learn Chinese Faster:
A solid foundation of the basics of Chinese is the most effective way of learning faster. 
Laying a firm base is crucial for effective and permanent language acquisition. A good grip on will help you understanding the language and culture relationship. 
For the Chinese language, master the general romanization (often known as pinyin)—also the rules and the fundamentals of grammar in the first place. 
The grip on the groundwork will help you learn at a higher pace. It will polish your tones and pronunciation skills. 
7. Focus On All Language Skills – Reading, Writing, Listening, And Speaking:
You may not believe this. Taking all four language skills while learning Chinese will help you go faster. 
Take all four skills of language side by side. This strengthens your grip and fuels the process. Writing and speaking are active language skills. While listening and reading are passive skills. 
Both active and passive language skills go hand in hand. Both increase learning capabilities and language skills. So, to learn the Chinese language faster, focus on each dimension. 
8. Consult:
Consulting supporting materials clears your mistakes and confusion without wasting any time. 
For reference materials, you can use books for new learners of the Chinese language. The beginner books are most effective and quick to do. 
Moreover, watch movies with and without subtitles, and listen to Chinese podcasts and news. Try to read Chinese newspapers or books. 
The helping details will make you fluent, save you from wasting time, and overdoing things. 
9. Practice – All Done And Dusted:
We know that "practice makes a man perfect," right?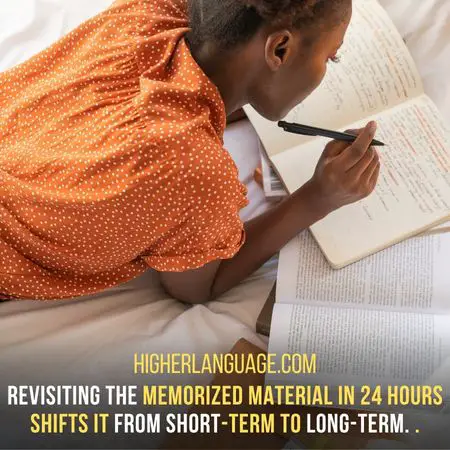 After completing every day's task, make sure you spend some time revising the previous lesson.
Revisiting the memorized material in 24 hours shifts information from short-term to long-term. Scientific studies have proved this fact.
And this is all we need while learning a new language. Adding practice to your daily routine helps to master the Chinese language. Revision is for speed and performance. 
Conclusion: 
In this blog, we shared the most practical tips to learn Chinese faster with brilliance. 
Choose a distinct dialect. Setting "SMART" goals should be your first step towards speedy learning—moreover, a well-designed everyday schedule in mastering Chinese without difficulty. 
As an intelligent Chinese learner, build a solid base. He goes after the relevant materials for clear concepts and swift language acquisition. 
We hope that this post will enhance and fasten your learning. We have added a section of asked queries for your further help.
 Frequently Asked Questions – FAQs
Let's go through these FAQs and better understand.
Q1. In How Many Hours Can I Master The Chinese Language?
Answer: On average, 2200 hours in total. The total span of learning time depends on your target and passion. For a serious and focused learner, 3 hours of focused learning a day is enough. 
And if you want to learn Chinese only to a basic level, you can study for one hour a day.
Q2. Is Chinese Easier Than Japanese? 
Answer: Yes, Chinese is more manageable than Japanese and many other languages. It is because Chinese grammar is elementary. It contains no verb cases, grammatical genders, or conjugation rules. Though, both languages are quite different.
Q3. Can I learn Chinese Faster With Duolingo?
Answer: For fast rate, no. With Duolingo, you can revise your basic knowledge of the Chinese language. If someday you are short on time, you can use it. It will help if you do not rely on Duolingo to master Chinese faster.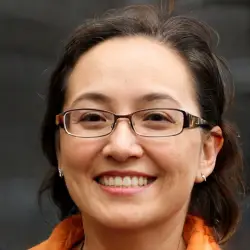 Latest posts by Elizabeth Williams
(see all)