How long does it take to learn Portuguese? The answer depends heavily on how often you are exposed and how much effort you put into learning the language.
It's also important to note that everybody is different and learns at their own pace. So some people may be able to pick up Portuguese faster than others with less effort.
How Long Does It Take To Learn Portuguese?
How long does it take to learn Portuguese? This is a question that can't be answered with a simple one-size-fits-all solution.
Your journey's timeline can vary greatly depending on your approach and how much effort you invest in learning.
However, on average, with about 600 hours of study, you can become proficient in Portuguese. Of course, this number can vary depending on your native language and the amount of practice you get.
If you're starting from scratch, it could be up to 800 hours of study – but don't worry! It doesn't have to all be done at once – consistency is key!
Break the journey into chunks and use spaced repetition and music to help lock in knowledge.
With a bit of dedication and motivation, you'll soon be conversing confidently in Portuguese.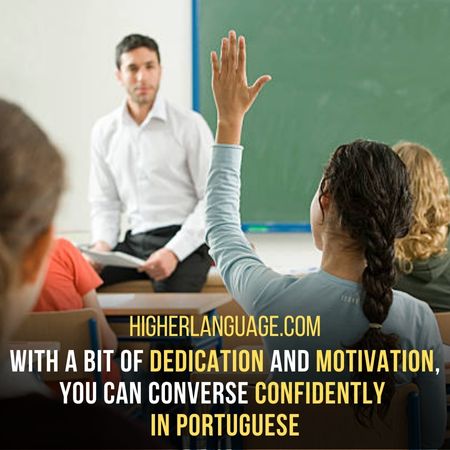 Those who are highly motivated and consistently dedicate themselves to studying will naturally progress faster than those who dip in sporadically.
It's important to find the best approach for you, whether it be classes, online courses, DIY materials, or even immersion programs.
With dedication and hard work, anyone has the potential to achieve fluency in this beautiful language!
How To Learn Portuguese?
The best way to learn Portuguese is to first start by understanding the fundamentals; focus on pronunciation, grammar rules, and common vocabulary.
Once these basics are mastered, begin reading simple books in Portuguese or listening to native speakers talk.
This will help you master key phrases and sentence structures so that you can communicate fluently one day.
But, if you are set on becoming a master of conversation, there is no shortage of tools available to help you reach fluency quickly!
The interactive exercises provided by websites like Duolingo are designed to help you learn faster than ever before.
With options for word and phrase translations, listening activities, and speaking tools that support proper pronunciation, you can quickly improve your language skills in no time!
There's also the opportunity for online weekly practice sessions with other language learners in a group setting with a teacher providing guidance.
It is also important to use your skills often and to talk with people who speak the language natively as much as possible. This will help you practice your Portuguese skills.
Learning Portuguese can be rewarding and enjoyable with patience and hard work!
Is It Hard To Learn Portuguese For English Speakers?
Learning Portuguese as an English speaker can undoubtedly be challenging at times, and mastering the language usually takes considerable time and dedication.
Nothing is impossible, and the same goes for learning Portuguese. However, how long does it take to learn Portuguese? It often varies from person to person, depending on the depth of language knowledge one wishes to acquire.
Some people acquire basic conversational fluency in months, while more nuanced mastery can take years to master.
Nonetheless, breaking into the interesting cultural phenomenon that is the Portuguese-speaking world can be a very rewarding journey, so don't hesitate to give it a go!
 You might surprise yourself with how quickly you start picking up the basics!
Languages Closer To Portuguese
Have you ever wondered, "how long does it take to learn Portuguese?"
It's a legitimate query for those interested in studying the language, as learning Portuguese can be quite difficult.
Fortunately, many languages worldwide share similarities with Portuguese, making them easier to learn.
For example, Spanish is by far the most similar language to Portuguese. It's estimated that almost 20% of Portuguese words have a direct translation in Spanish!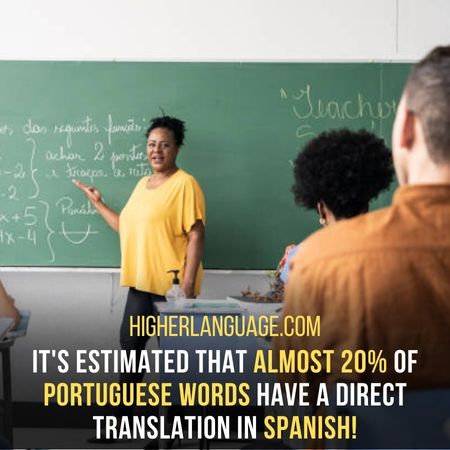 Knowing Spanish would help you pick up Portuguese quickly.
Other Latin-based languages like Italian, French, and Romanian also have various similarities with the pronunciation and expressions used in Portuguese.
Furthermore, Galician and Mirandese are also derivatives of language originally spoken in the parts of Portugal during antiquity.
Additionally, African languages such as Guarani and Kongo spoke in South America are also considered close relatives of the Portuguese language.
Although it may not be the quickest language to learn, those who have studied related languages have a definite advantage when learning Portuguese.
–

Similar Languages Help To Learn Portuguese:
Learning a language can be a tricky and time-consuming experience. Still, if you already know one language that has similarities with the one you wish to learn, it is much easier to do.
How long it takes for someone to learn a new language depends on several things, like how different it is compared to your native language.
Fortunately, when two languages share commonalities, such as sounds and linguistic structures, it typically doesn't take much effort to learn both of them.
This is a more difficult feat than if the two dialects shared commonalities.
In this way, knowing similar languages helps make learning another language easier, faster, and more enjoyable.
Remedies To Learn Portuguese Fast
If you're looking to learn Portuguese quickly, there are a few remedies you can use.
With the right approach and plenty of practice, some students have become proficient within several months.
If you want to learn Portuguese quickly, one of the most effective ways is through immersion.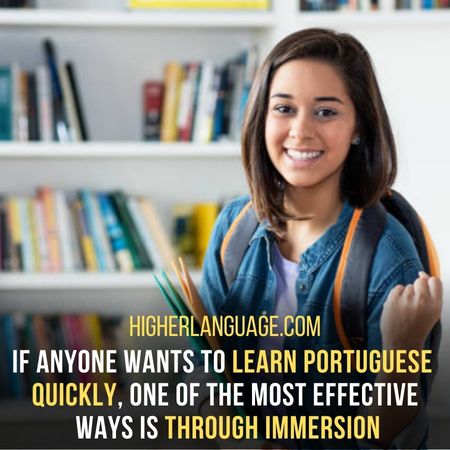 Try watching movies or TV shows in Portuguese and listening to podcasts or music spoken in the language.
You can even join an online forum where people chat exclusively in Portuguese!
Also, try finding language exchange partners who are native speakers and learning more about their culture – this can help you boost your fluency over time.
Moreover, mastering vocabulary happens faster when paired with writing practice.
For example, try writing an entry daily in a notebook – this simple exercise helps increase vocabulary and comprehension skills quickly.
Lastly, consider taking lessons with an experienced teacher who can help you navigate tricky topics like grammar rules while keeping it fun!
People Who Can Learn Portuguese In Short Time
Learning a language depends on a person's circumstances, goals, and commitments. Also, certain groups of people are more likely to learn Portuguese quickly.
Some people learn best when listening to music or trying to learn a new language.
Others might be more motivated by a challenge or a specific goal. Finally, some people learn best by looking at charts and visuals.
Further, if you already understand a Romance language such as Spanish or French, acquiring Portuguese will be much faster than if this is the first foreign language that you are learning.
Additionally, immersion is key for learning any language faster.
Speaking with native speakers, visiting a Portuguese-speaking country, and participating in cultural activities will help accelerate the process!
Lastly, those who need to use the language in their profession quickly will take hold of it faster due to daily practice and the pressure of being able to comprehend certain topics.
For instance, interpreters and translators must be well-versed for them to succeed.
All in all, anyone with enough dedication can learn Portuguese in less time if they put in the effort!
Plus Points Of Learning Portuguese
Exploring Portuguese can open a world of opportunities, both professionally and personally.
Everyone learns at a different pace, but even if you only master the basics of a language, it's still an invaluable feat not many can accomplish.
Learning Portuguese can help you easily make many new friends in places where it is spoken.
Plus, it broadens your educational and career horizons, accesses otherwise untapped cultural heritage, and makes trips to Brazilian-speaking countries much smoother.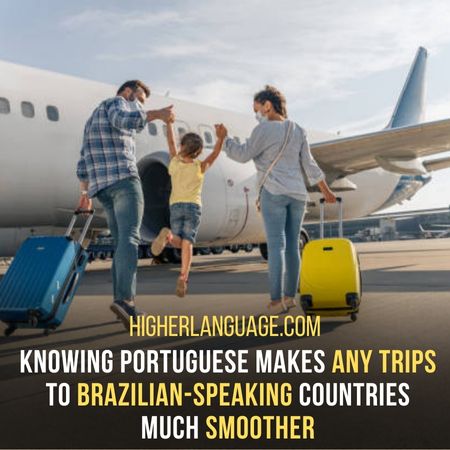 In addition, knowing Portuguese could open up new possibilities and increase your chances of landing a job in countries like Brazil or Angola, where the economy is booming.
Speaking their language can give you an edge over other applicants.
Thus, spend just a few minutes practicing Portuguese; over time, you'll become more confident speaking the language fluently.
In short, learning Portuguese may require patience, but the rewards are invaluable!
Conclusion:
Learning Portuguese can be a very rewarding experience! You can quickly become fluent in this language with the right amount of dedication and enthusiasm.
The amount of progress you make depends on how hard you work. But if you keep at it, you will make a lot of progress in a short amount of time!
With that said, there isn't any set answer to the question 'How long does it take to learn Portuguese?' as everyone's journey to mastering the language is highly individual.
Regardless of how long your path may be, if you remain passionate and consistent along the way, you're sure to make great strides in no time!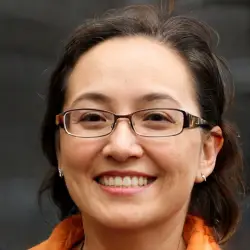 Latest posts by Elizabeth Williams
(see all)