Are Spanish and Portuguese similar? It is one of the most searched questions by natives of either two languages or other new learners.
Let us proceed to find out the answers to all these queries. If I say, Yes! They are similar. Then, another question that comes to mind: how? Here, jumps in the most exciting part!
Are Portuguese And Spanish Similar Languages? – 11 Noticeable Signs
Both the Portuguese and Spanish languages are among the most spoken languages. Not only are the two languages the most common, but they are also sharing many similarities.
They allow speakers to have a general understanding of each language. They can help you even when you are not a native speaker!
The Portuguese language has a much easy approach when it comes to the spoken language. Spanish speakers, on the other, find a little difficulty.
Here are 11 pieces of evidence that will help you find out: Are Portuguese and Spanish similar?
1. Are Portuguese And Spanish Similar In Origin? 
Both Spanish and Portuguese are Ibero-Romance languages that arose on the Iberian Peninsula. Spain and Portugal are on the Iberian Peninsula. Furthermore, it has a unique geographical layout.
Vulgar Latin is the ancestor of both languages. They share a common ancestor in the Roman Empire, as Rome introduced Latin to the peninsula.
The Portuguese language has come from Galicia, which is in northwest Spain. It is by far the most similar language to Spanish. At the same time, they relate in many ways and are very similar.
They also have a geographical fact in common. As a result, it is natural for these two languages to be similar in many ways. This language family also includes Spanish, Portuguese, and Catalan.
2. Are Portuguese And Spanish Similar In Cognates?
Spanish and Portuguese share 89% lexical similarity. Lexical similarity means the measure of the degree to which a word of two given languages is similar.
Both of these languages descend from Vulgar Latin. There are also thousands of cognates in Portuguese and Spanish. Cognates are the words with a common origin and thus look and sound similar.
In fact, Portuguese and Spanish share almost most of their vocabularies. It means that the majority of the words have a cognate. They are equal in the other language.
This does not imply that 89% of the words used in daily life in Portuguese and Spanish will be the same.
Many so-called high-frequency words do not have a cognate in the other language. Have a look at the following examples:
| | | |
| --- | --- | --- |
| ENGLISH | PORTUGUESE | SPANISH |
| LIFE | vida | vida |
| EXIT | saída | salida |
| FOOD | comida | comida |
3. Written Forms Of Portuguese And Spanish:
The written forms of Portuguese and Spanish are almost identical. Native readers of either language can usually read both languages with great ease.
On the other hand, the two languages appear to be very similar. The logic and declinations of the conjugation system are the same.
So, if you are aware of one Romance language, you can understand a lot about the others without studying it.
Almost all verbs and nouns look the same on either side. Native speakers of either language can read and understand the other. Let us also take an example:
– English: "I have booked a room."
– Spanish: He reservado una habitación.
– Portuguese: Eu reservei um quarto
Quite similar, aren't they? So, you would agree that the differences in the texts are not more significant. The differences in pronunciation are what make the difference.
This is because Portuguese has more complex phonology than Spanish. Thus, these differences can result in entirely different pronunciations and meanings.
Spoken Portuguese and Spanish also relate. However, they are less mutually intelligible than their written forms.
4. Definite Articles Of Portuguese And Spanish:
Portuguese and Spanish both have four definite articles agreeing with number and genus. Furthermore, both languages share a standard feature.
In Portuguese, you know the word "carro" (car) is masculine singular (only one car). You need to do is add "o" in front of the word "carro" -> "o carro."
The same goes for feminine words like "casa" (house). In this case, you add "a" in front of the word to say "a casa" (the house).
| | | |
| --- | --- | --- |
|   | PORTUGUESE | SPANISH |
| Masculine. singular | o | el |
| Feminine. singular | a | la |
| Masculine. plural | os | los |
| Feminine. plural | as | las |
For Spanish, let us have a look at the following examples:
| | | | |
| --- | --- | --- | --- |
| ENGLISH | The Table | The Fact | The Bottles |
| SPANISH | La mesa | El hecho | Las bottelas |
5. Sentence Structure –Are Portuguese And Spanish Similar?
The sentence structure where words appear in a sentence also follows the same rule. In both languages, the form also remains the same.
However, the sentences we use daily may contain other elements as well. There are three basic elements that we use as a reference to learn this basic order:
– Subject+ verb+ object (SVO)
– Yo + me com + tarta (Spanish)
– I ate the cake
Although Subject+ Object+ Verb (SOV) syntax can occur with a few object pronouns. Portuguese is generally a Subject+ Verb +Object (SVO) language, and word order is not as rigid as English.
6. Use Of Genders-Are Portuguese And Spanish Similar?
Portuguese nouns come in two types: masculine and feminine. For gender in variable nouns, we use the -o ending for masculine words and the -a ending for feminine words.
This rule is beneficial because most words ending in o are masculine. While the majority of words, with ending-in, are feminine.
Moreover, there are many exceptions to this rule. So don't become fooled by the last letter of the words. We need to know all the rules to comprehend them completely.
In Spanish, all nouns have genders. Masculine nouns end in an 'o', and feminine nouns end in 'an'.
We use a masculine ending if a subject's gender is not specified or known. We also use a masculine ending if the noun represents a group that includes both members. In Spanish, for example:
– The word for a boy is "nio,"
– The word for a girl is "nia."
7. Placement Of The Object Pronouns:
In Spanish, the object pronoun comes before the verb. That is often the case in Brazilian Portuguese. Yet, in European Portuguese, the object pronoun always comes after the verb:
– Ele deu-me um livro (Portuguese)
– Él me dio un libro (Spanish)
– He gave me a book.
In certain adverbs, the object pronoun will also precede the verb. Let us take an example:
-Ela também me deu um livro (Portuguese)
-Ella también me dio un libro (Spanish)
-She also gave me a book.
8. Simple Tenses:
A simple tense conjugates in a similar way in either language. Furthermore, the be-going-to future is the same in both languages. It employs the same auxiliary verb:
– Eu vou beber vinho (Portuguese)
– Eu voy a beber vino (Spanish)
– I am going to drink wine.
9. Easy And Famous Languages:
Both languages are beautiful, one-of-a-kind, and worth learning. Spanish is also the 2nd most spoken language in the world. It has 400 million native speakers.
Having over half as many speakers as Spanish, Portuguese is an important language. Thus, for anyone living in the Western Hemisphere, it is an effective language.
With so many similarities between the two, a native speaker of one should pick up without any problem. It is also the official language of twenty one countries spread across many world continents.
10. Mutually Intelligible Pairs:
Mutual intelligibility means the ability of speakers of different but related varieties. They understand each other without prior familiarity or special effort.
It is sometimes a critical criterion for distinguishing between languages. It is, however, a criterion for dialects. Portuguese and Spanish have a high percentage of lexical similarity.
Thus you can have a good idea of the written languages without ever studying them. You can also understand the spoken languages to some extent.
Spanish, thus, allows you to learn Portuguese (or any other Romance language, including Romanian). It will help you much faster than if you only spoke English or German.
11. Higher Degree Of Conservation:
Portuguese and Spanish have evolved since 1100 BC. When the first texts written in these two languages appeared, they looked alike.
Compared to English or French, the two languages have been conservative. Some of the many aspects which show this property are phonology and grammar.
As a result, they haven't changed as much. Other European languages changed regarding how they spoke during the Middle Ages.
Conclusion:
Spanish and Portuguese are, in fact, sister languages. They, without any doubt, share the same linguistic root and have a lot in common. The majority of the grammar rules and vocabulary are also similar.
Yet, they have some subtle differences that distinguish them as distinct languages. Both languages are self-contained and have global significance.
So, to understand, you'll always need to learn to become fluent in both languages. A separate study of both languages is necessary.
When you speak Spanish in a Portuguese-speaking country, you can also understand everything. In the same way, you cannot speak Portuguese in any Spanish-speaking country.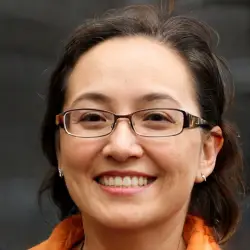 Latest posts by Elizabeth Williams
(see all)