Poland is one of the most affordable and attractive tourist destinations in Europe. But do people speak English in Poland?
This article will help you find the answer. And it will give some useful tips to help you navigate through Poland with just English.
Do People Speak English In Poland?
About one-third of the population in Poland can speak English. That means that you can easily find English speakers in Poland while traveling.
According to English Proficiency Index, Poland ranks 13th among 34 European countries. However, it is high in proficiency level in English.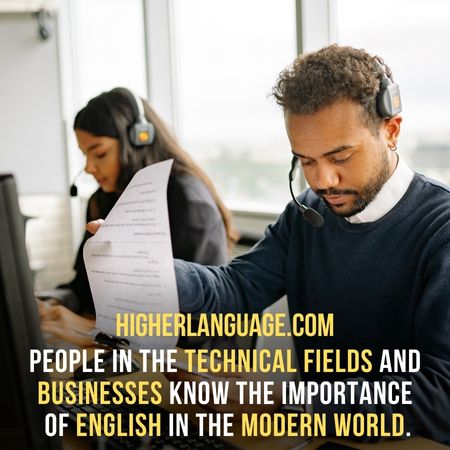 People in the technical field or businesses use English. They are aware of the importance of English in the modern world.
Hence these fields, plus the tourism one, have the most English–speaking employees.
Languages Spoken In Poland
Poland is quite linguistically diverse. The reason of that is that Poland is in the center of Europe. It has about 20 official languages.
Fifteen languages are each spoken by 3000 people in Poland. These include minority languages.
The main language spoken in Poland is Polish, which gets spoken by 98% of the population.
Russian was the most spoken second language in the past. But now English is taking its place. Moreover, the number of English speakers is increasing day by day.
Some of the minority languages spoken in Poland are: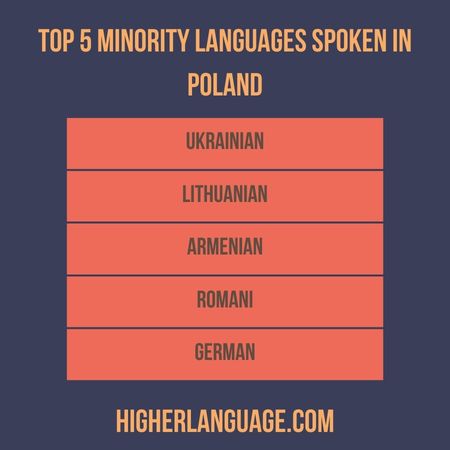 What Percentage Of Poland Can Speak English?
About 37% of the Polish population can speak English. This population mostly resides in bigger cities.
People under 30 are most proficient in English. Mainly because the younger generation is quite influenced by English pop culture.
The proficiency level of English under 25 years old varies. Less than 5% can speak advanced-level English.
20% can speak intermediate level, and 30% can speak basic level English. The rest can speak elementary-level English.
How

Widely

Spoken Is English In Poland?
Out of 38 million people living in Poland, 14 million can speak English with some proficiency.
Most of this population is in bigger cities, the main tourist spots. That is good news for tourists, as they will not have trouble communicating.
The older generations are less fluent in English in smaller towns and cities. Most people above 40 speak Russian as their second language instead of English.
Role Of the English Language In the Education System Of Poland
67.66% of students choose English as a subject. Other options include German, Spanish, French, Latin, and Russian.
Aside from that, most schools focus on teaching grammar or tenses. That way, students don't have a real understanding of spoken English.
But even then, most youngsters can understand English and communicate in it.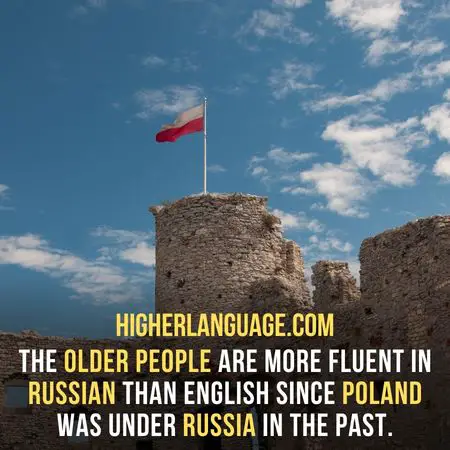 Most 40 years old have learned Russian in schools since Poland was under Russia at the time. So, older people are more fluent in Russian than English.
Cities In Poland, Where Most English Speakers Are Found
As discussed, the most English-speaking population lives in Bigger cities in Poland.
That is because most international businesses are in bigger cities
Moreover, these cities get the most tourists yearly. So, the natives get exposure to English by interacting with the tourists.
1. Warsaw:
Warsaw is the capital city of Poland. It is also known as Pheonix city.
Warsaw has most of the International businesses. They offer well-paid jobs and many opportunities. These jobs are attractive to even foreigners.
Many companies look for German or English speakers as employees. Hence there are a lot of foreigners working there.
You can find many English speakers in Warsaw while visiting.
2. Toruń:
Toruń is a city full of history. In addition, it is an architectural treasure, so it is widely known as a World Heritage site by UNESCO.
Toruń is a popular tourist spot in Poland. Hence, it gets many tourists yearly.
There are many tourism-related businesses in the city. That is because it is a major tourist attraction.
Those businesses have English-speaking staff. So, you'll find English speakers in Toruń easily.
3. Gdańsk:
Gdańsk is not only a great tourist spot, but it is a great city to live in.
Located on the coast of the Baltic sea, North of Poland. It is a beautiful city to live in and even for traveling.
Gdańsk is one of the most modern cities in Poland. It is the center of science, culture, sports, and entertainment.
You will find English speakers in Gdańsk with ease.
Tips For Traveling To Poland If You Only Speak English
Planning before you to travel to another country is an essential step. That could help you get prepared to handle any situation you might get into.
Especially regarding communication, you should be well prepared.
It would help if you knew what to do. Like, if you get into situations where English might not be enough for communication.
In Poland, people speak English, but it's not too widely spoken. Only one-third of the population can speak English fluently.
Therefore, you should prepare to get into situations where English might not be helpful.
Here are a few tips that'll help you while visiting Poland.
1. Use The Translator App:
Such apps can be useful if you are visiting another country and don't know the native language there.
While in Poland, you might be fine with the language barrier in big cities.
In some places, you might find people who can't speak English, so that such apps would be a big help.
2. Travel To Areas With Most English Speakers:
Since most English speakers are in big cities in Poland, stick to those cities while you are visiting.
In bigger cities, there would always be someone you can talk in English with.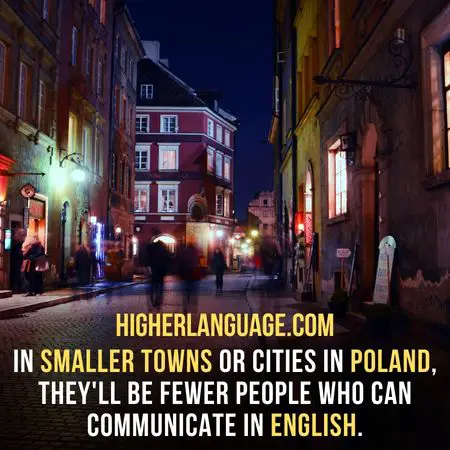 While if you move to any small town or city, they'll be fewer people who can communicate in English.
That way, you can get lost easily, So it is advisable to stay in the areas where most English speakers are.
3. Learn A Few Polish Phrases:
It is always smart to learn at least a few Polish phrases before you visit Poland.
Firstly that'll be helpful to you if you get lost somehow. Knowing anything in Polish would help you get any guidance.
Secondly, the natives would appreciate it if you knew even a little Polish. To them, it would seem like you are putting in an effort, which is a nice gesture.
Final Thoughts:
So, to conclude, do people speak English in Poland? Yes and no. It depends on what part of Poland you are visiting.
The major cities have the most English–speaking population. Moreover, people under 25 are well-spoken in English compared to the older generation.
You can travel to Poland by just knowing English. But if you plan on living there, learning Polish would be best.
Even just traveling for a short period, learning a little Polish would help you greatly.
FAQs
Q1. Can You Visit Poland If You Only Speak English?
Yes, you can visit Poland if you only speak English. Although in some places, you might get stuck and be unable to get guidance.
So, it'll be helpful if you have a translator app for those times. Or if you know a few Polish phrases.
For example, knowing how to say, "nie umiem mówić po polsku," translated as, "I can't speak Polish," would help you a lot.
Q 2. Why Don't Some People In Poland Like Speaking English?
Firstly since there is little exposure to spoken English in Poland. Most people are not fluent in it; hence they avoid speaking it.
Secondly, most people get shy while speaking in a foreign language. However, they will still be ready to guide you.
Again knowing a few phrases in Polish would make you seem friendly and help natives open up to you.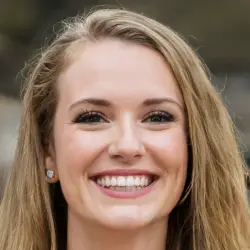 Latest posts by Sylvia Simpson
(see all)