The most natural route into the universe of the Slavic languages is Russian. But, have you ever thought, "What are other Slavic languages similar to Russian?"
Russian possesses a remarkable 258 million users worldwide. It makes it the most spoken native tongue in Europe.
At the same time, Russian has a very shorter list of similar languages. This article explains these languages similar to Russian.
Languages Similar To Russian – List Of Some Important Ones
Slavic languages are not all closely associated with Russian in the same way. The closest languages are Ukrainian and Bulgarian.
Serbian and Polish have a generally similar vocabulary. Czech is a bit away.
Let's get into the details:
1. Bulgarian – Similar To Russian:
The Russian and Bulgarian people have traditionally been friendly. They are respectful of one another's cultures.
It's possible that the similarities of their original languages have developed close connection. It may be the other way around.
Bulgaria lies at the crossroads of Persian and Slavic influences. Bulgarian is the closest language to Russian after Belarusian and Ukrainian.
When it comes to resemblances, the list is somewhat shorter. The use of the Cyrillic script is one of the most evident similarities. It makes Russian and Bulgarian look much similar.
Both languages, however, have adjusted it with their own sound. So, there are a few slight changes in the characters.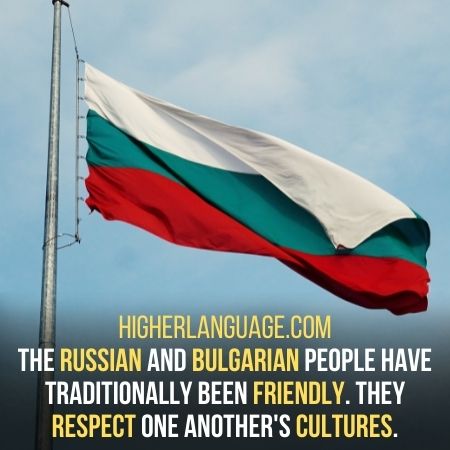 Bulgarian is the one written in a style that is very similar to the Russian alphabet. Russians can read it easily.
The vocabulary is very similar, yet Russian grammar differs from Bulgarian grammar.
With regards to spoken Bulgarian, Russian people are able to understand it. They can comprehend it well enough to determine what is being discussed.
2. Ukrainian – Similar To Russian:
Ukrainian and Russian share the same Old East Slavic ancestors.
Both countries have been geographically and politically linked for centuries. There lie several similarities between the Russian and Ukrainian languages.
In terms of vocabulary, Ukrainian is the most like Belarusian (16%). In comparison, Russian is the most like Bulgarian (27 percent of differences).
The majority of the sounds in Russian and Ukrainian are the same or fairly similar. But, depending on the sound combinations, there are some variances in pronunciation.
In general, learning the grammar of these Slavic languages is simple. It is because they all follow the same categories and principles: cases, nouns, verb tenses, and so on.
As a result, we may conclude that the Russian and Ukrainian grammar systems are quite similar. But the representation differs.
Both Russian and Ukrainian use the Cyrillic script. But, there are some distinctions.
The interesting thing is that Ukrainians are better at understanding Russian. At the same time, the Russians are not that much better at understanding Ukrainian.
2. Polish – Similar To Russian:
Slavic languages include Russian and Polish. They sound similar and have many words in common in both linguistics since they share the same roots.
From a foreigner's perspective, Russian and Polish may sound very similar. They may even claim that there are no differences between the two languages.
They might also find it difficult to tell them apart, especially when spoken. When it comes to writing, Russian uses the Cyrillic alphabet. In contrast, Polish uses the Latin alphabet.
But, it does not have mutual intelligibility as Belarusian and Ukrainian.
Polish and Russian belong to the same language family and share a lot of similarities. Here are several similarities between these two Slavic languages.
Vocabulary:
Vocabulary is one of the main similarities between Russian and Polish.
The lexicon of the two languages shares a significant amount of resemblance. The lexical overlap between Polish and Russian is roughly 38%.
Grammar:
The grammars of Polish and Russian are quite similar. There are a few changes that make Russian grammar a little easier.
The most important grammatical difficulty is the conjugated verb of cases for nouns and adjectives. Both of the languages share this difficulty.
This means that words will appear in many forms. Each has a different ending that corresponds to the case employed in the phrase.
Adjectives and nouns have numbers and cases in both languages. Besides, verbs in both Polish and Russian feature numbers, persons, and various tenses.
There are many small changes in the details. Still, the grammatical structure of the languages is similar in general.
Phonetics:
While the sounds of Russian and Polish are similar, they are not identical. The Polish accent is more pronounced than the Russian accent.
It is mild. Also, the Russian language has fewer phonetic modifications than Polish. It uses a lot of transformations.
4. Belarusian – Similar To Russian:
The Standard Belarusian language is next on the list. This Slavic language is not only similar to Russian in written form. But it is also over 70% intelligible.
Belarusian is easier for Russians to grasp than Ukrainian. Belarusian is, in some ways, a Slavic language in transition.
Its grammatical structure is like that of Russian. Its lexicon has many words that Russian, Ukrainian, and Polish speakers share.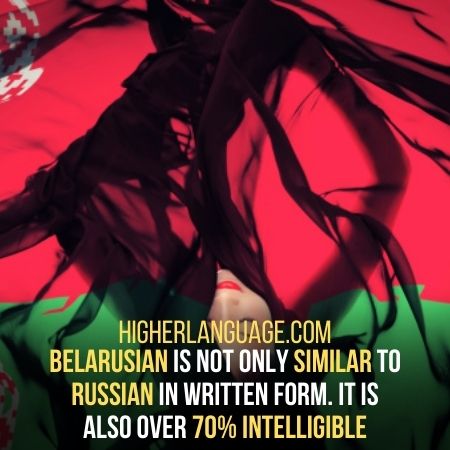 It makes it understandable. Its spelling, on the other hand, is unlike any of them.
It's also the most phonetic of them all; you may read it exactly as it's spelled, and it'll be correct.
5. Rusine And Latvian – Languages Similar To Russian:
Latvian and Rusine are the grammatical closest to Russian. Rusine is a mix of Ukrainian, Belarusian, and Russian.
It was once a dialect that evolved into a native language over time.
Latvian and Russian are not identical in grammatical circumstances. They sound very close in terms of Russian vocabulary and subtleties.
The English dialects spoken in Russia and Latvia are very identical. Rusine is the closest phonologically to Russian, with similar pronunciations in both languages.
Latvian, on the other hand, has a distinct pronunciation from Russian. But, the lexicon is very similar, with the same ancient words that both the Russian and Latvian still use.
The most obvious parallels between Latvian and Russian will be present in words.
These are the words that describe individual and physical parts, nature, and processes. They connect it all together.
6. Czech And Slovak – Languages Similar To Russian:
Czech and Slovak are similar to Russian as they have a common vocabulary in both languages. Slovak and Czech are the official languages of Slovakia and the Czech Republic.
A Russian speaker can only understand a phrase or two from a Slovak or Czech speaker on average.
7. Serbian – Similar To Russian:
Serbian speakers have a sound that is like that of Russian speakers. But, this does not make sure that they are completely the same.
They use a few words, and a Russian native can catch the statement's core and understand a few things from there.
Both languages are Slavic and share a common ancestor. Both are Slavic.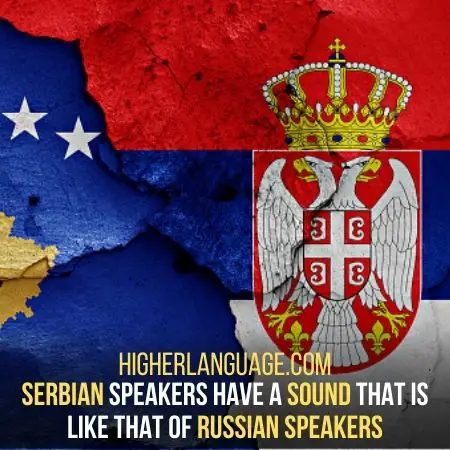 But, Serbian is a South-Slavic language. Russian, along with Belarusian and Ukrainian, belongs to a different group.
The scripts are the same in both cases. Apart from having the same script as Russian, Serbian also have the Latin alphabet.
8. Surzhyk And Trasyanka – Languages Similar To Russian:
If you've ever traveled to Belarus or Ukraine, you could think these words are made up. But, these are basic languages having Slavic lexicon.
Standard Ukrainian, Belarusian, and Russian are being spoken in most parts of Ukraine. These include the Eastern and Central regions, as well as in some parts of Belarus.
Surzhyk is the name given to it in Ukraine, whereas Trasyanka is the name given to it in Belarus.
This one is the most comparable to Russian and has both the Ukrainian and Russian alphabets.
The central dialects are so similar. So, any Russian speaker may comprehend someone speaking Surzhyk or Trasyanka. There are a few unique idioms and terms, but they are few and far between.
Conclusion:
Russian is a member of the East Slavic branch of the Indo-European language. It is the Slavic subfamily.
Other similar languages are Bulgarian, Polish, Ukrainian, Belorussian, Czech, Slovak, Serbian, and Slovene. These will be easier to understand if you speak Russian.
Ukrainian and Belarusian are the most closely related languages. They both belong to the East Slavic group of languages, which also includes Russian.
These three languages have a lexical similarity of 86 percent. This means they share 86 percent of the same words.
If you speak Russian proficiently, you would be able to understand 77 percent of Polish words.
Czech, Bulgarian, Slovak, and Slovene have a vocabulary resemblance of 74% to Russian. Serbian have a vocabulary similarity of 71 percent.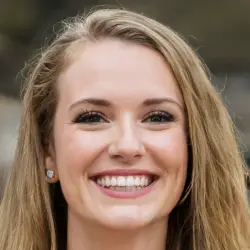 Latest posts by Sylvia Simpson
(see all)