Hungary is one of the popular places to travel to. But, if you plan to travel there, you might wonder: Do people speak English in Hungary?
To answer that question, we must look at the different aspects of the country. And especially the role of the English language in it. So, let us proceed.
Do People Speak English In Hungary?
It might be surprising to learn that English is one of Hungary's most widely spoken languages. Over 20% of the population is proficient in the whole country.
Hungary is in the 19th spot among the top English-speaking countries. But of course, the most English-speaking population is in bigger cities.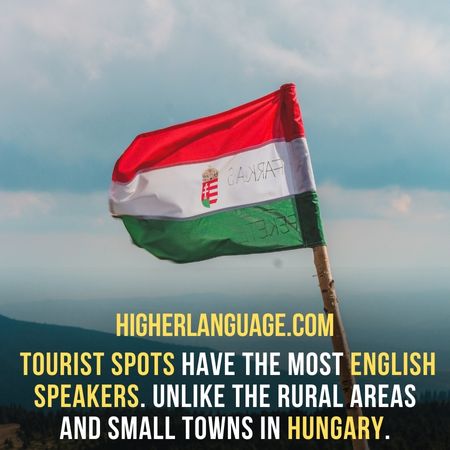 The places around the tourist spots have the most English speakers. That is unlike the rural areas and small towns.
The 20% of Hungary's population proficient in English seems quite low. That is, if you compare it with other English-speaking countries.
But most tourists have no problem communicating while traveling to Hungary. That is because most English speakers are around tourist spots.
9 Reasons Why English

Is Spoken

In Hungary
There are many reasons why people in Hungary might speak English.
First, English is one of the most commonly spoken languages in the world. So it's not surprising that there would be many people in Hungary who can speak it.
Hungary also has a lot of international exposure. This makes speaking English helpful for people who want to do business or travel in the country.
Moreover, many Hungarians learn English in school. So it's not uncommon for people to be able to speak the language at a basic level.
Let us look into more of these factors in depth.
1. Role Of The English Language In The Schools Of Hungary:
Hungarian schools teach English as a foreign language, starting in the 5th grade.
English becomes a mandatory subject in the 8th grade. By the time students graduate high school, they have had 7 to 8 years of English instruction.
Moreover, many Hungarians attend English courses offered by private language schools.
Despite all this exposure to English, most Hungarians don't speak the language fluently.
The European Commission did a study on English language speakers. They found that about 1% of Hungarians can hold a conversation in English.
That is partly because most Hungarians use the Hungarian language when socializing.
There is also the fact that many Hungarians need opportunities to practice speaking English outside the classroom.
2. Tourist Spots Have The Most English Speakers:
The English language is becoming popular in Hungary over the past few years.
While Hungarian is still the predominant language spoken. But there are many reasons why English has become more widespread.
One of the most significant reasons is tourism. Since Hungary has become more of a travel destination. 
There is an increasing need for English speakers in the hospitality industry.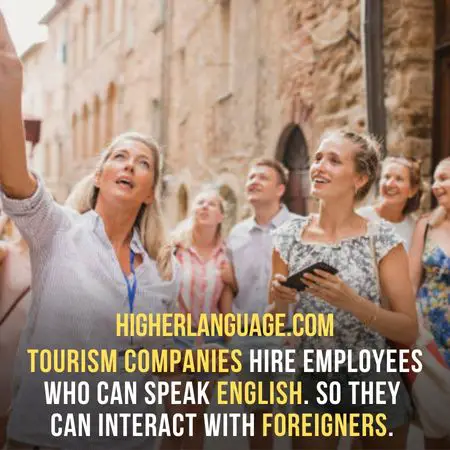 As a result, tour companies look for employees who can speak English. These employees work in hotels and restaurants, so communication with foreigners is easy.
If you're looking to practice your English while in Hungary, your best bet is to stick to tourist spots.
English is commonly spoken in hotels, restaurants, and other attractions aimed at tourists.
However, English speakers are much less common outside of these areas.
3. International Exposure:
Another reason for the popularity of English is the increasing desire to work abroad.
Hungarians prefer finding jobs abroad so that they can compete in the global job market.
Moreover, Hungarian students learn English to apply for jobs in English-speaking countries. And once they enter the workforce, they must use English while on the job.
Sometimes they even have to go on international business trips. This is increasing the importance of the English language in Hungary.
4. English Is The Most Popular Second Language In Hungary:
While English is not an official language in Hungary, it is widely spoken throughout the country.
English is the most popular second language after German. That is mostly because English is compulsory in Hungarian schools starting at age 10.
Besides that, Hungarian youngsters like to communicate in English. It is the language of popular media.
5. The Younger Population In Hungary Is Good At English:
English is widely spoken in Hungary, especially among the younger population.
Many Hungarians learn English in school, and they are often fluent.
However, older Hungarians may speak little English. It is always polite to attempt to speak Hungarian first, even if your skills are limited.
If you need help, don't hesitate to ask a young person for assistance.
6. Globalization Is A Big Factor:
Recently, there has been an increase in the number of people speaking English.
English as a second language is becoming popular because of many factors.
The main factor is globalization due to the rise of English-speaking countries as political and economic powers.
Hungary is among the countries where English has significantly increased among speakers.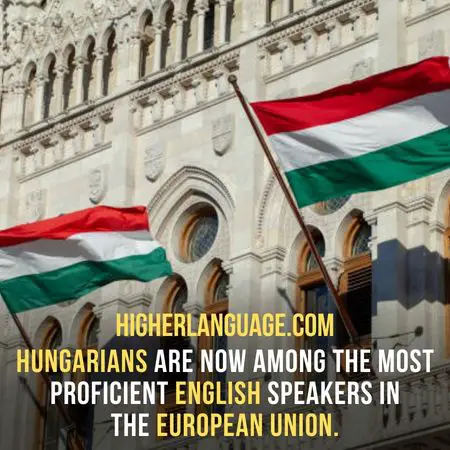 Hungarians are now among the most proficient English speakers in the European Union.
That is partly due to Hungary's increasing integration into the global economy. Also, that is mainly because of its membership in the European Union.
It is not surprising that Hungarians have developed a high proficiency in English.
That is mostly because of Hungary's proximity to other major centers of English usage. Mainly countries such as Austria, Germany, and Romania.
Many Hungarians also speak German or Romanian, making learning English even easier.
7. Hungary's Government Is Investing In English Language Education:
The Hungarian government has recently started investing in English language education. The reason is to make English a more widely spoken language in the country.
While English has yet to become a widespread language in Hungary. It is still becoming more common, particularly among younger people.
Learning some basic Hungarian phrases will help you to communicate with locals. That is if you plan on visiting the country.
8. Hungary Is A Small Country:
Hungary is in Central Europe, bordered by seven countries.
The official language of Hungary is Hungarian. The language is part of the Finno-Ugric branch of the Uralic language family.
It's related to Finnish, Estonian, and other languages in Northern Europe.
Hungarian is spoken by about 98% of the population while 20% of the population can speak English. 
Since Hungary is a small country, landlocked in Central Europe. There is a greater influence of English on it.
9. Foreigners living in Hungary:
Around 11% of the population of Hungary speaks a foreign language. English is the most common among those foreign languages.
Followed by German, Romanian, Slovakian, and Ukrainian. Several people also speak Russian, Serbian, and Croatian. 
The diversity in languages is mainly because Hungary is in the center of Europe. Seven countries surround it.
Another reason is the increasing amount of foreigners living there. English speakers from other countries move to Hungary for jobs or education purposes.
These foreigners interact in English with locals. This causes the exchange of languages. Hence it results in the spread of the English language. 
Languages Spoken In Hungary
The official language of Hungary is Hungarian. So, it is not surprising that most of the population speaks Hungarian.
Hungarian is a member of the Uralic language family. It is not related to any neighboring languages.
It is therefore considered one of the most challenging languages for English speakers.
The top most spoken languages and the number of speakers in Hungary are as follows: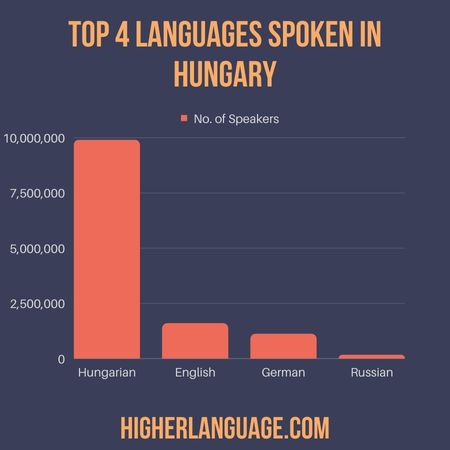 Other languages spoken in Hungary include German, Romani, Serbian, Slovak, and Slovenian. English is also widely spoken, particularly among young people.
How W

idely

Is English Spoken In Hungary?
Overall, English is quite widely spoken in Hungary. You'll find that many people in urban areas have at least a basic level of English especially people under 40 years of age.
However, Hungarian is still the predominant language in the country. So you may still find yourself in situations where you'll need Hungarian.
In general, it's always helpful to know at least a few key phrases in Hungarian.
What Percentage Of Hungarians Speak English?
Most Hungarians speak English as a second language. Only about 22 percent of Hungarians say they are fluent in English.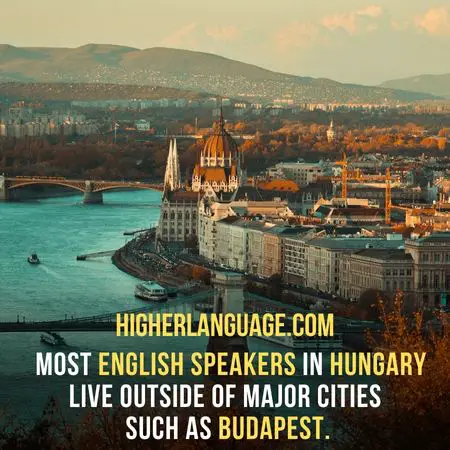 That is partly because English is not widely spoken in Hungary. Most English speakers live outside of major cities such as Budapest.
However, several factors can influence someone's ability to speak English. They include education level and the opportunity to practice speaking English.
Final Thoughts:
So, conclusively, do people speak English in Hungary? The answer is yes. However, many factors contribute to that conclusion.
Most people in Hungary generally speak English, especially in bigger cities such as Budapest.
However, don't expect everyone to be fluent. It's always appreciated if you can greet someone in Hungarian or learn some basic phrases.
Because of globalization and English being the lingua franca in the modern world. More and more people are learning the English language around the world.
As a result, the number of English speakers will increase and improve in Hungary in the coming years.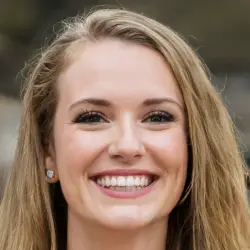 Latest posts by Sylvia Simpson
(see all)