Languages similar to Hungarian have been listed among the exciting languages. The most beautiful and ancient language is Hungarian.
Do you want to explore more about languages similar to Hungarian? Let's move ahead! Here you'll have the advantage of learning some amazing languages.
Some Interesting Languages Similar To Hungarian
Below is a detailed overview of some languages similar to the Hungarian language. Let's have a look at them:
1. Khanty- One Of The Languages Similar To Hungarian:
The Khanty people speak Uralic as their native tongue. Hungarian and Khanty are relatively related.
It can be either genetically or as members of the same family. There are also regular correspondences in both of these languages.
Phonology:
Long vowels are not distinguishable in Khanty. Moreover, there is a contrast between plain and short vowels. 
Consonant palatalization is phonemic in Khanty. That is like in most other Uralic languages. Most Khanty variants have retroflex consonants as well. The first syllable of a Khanty word is frequently stressed.
Grammatical Structure:
Possessive suffixes can be applied to singular, dual, and plural nouns. It is applicable in the singular, dual, and plural forms. 
Khanty and Mansi are nominative-accusative languages with unique morphological ergativity.
The object is given the same case as the subject of an intransitive verb in an ergative construction. On the other hand, the locative is also used for the transitive verb's agent (as an instrumental).
Mutual Intelligibility:
Hungarian and the Khanty languages are not mutually intelligible. You do not need to be a master in language to see the parallels in vocabularies, such as numbers and other basic phrases.
2. Is Mansi One Of The Languages Similar To Hungarian?
The Mansi people speak Mansi around the Ob River and its tributaries in Russia and the Khanty.
They are a branch of the Uralic languages. They are frequently considered most closely linked to the neighboring Khanty languages. 
Grammatical Structure:
Mansi is a subject-object-verb (SOV) agglutinating language. In Mansi, there are two types of articles:
– The definite aн (a), which also signifies "now" when used before verbs
– The indefinite акв (akw) literally means "one." 
Gender is not a linguistic concept. However, Mansi makes the distinction between singular, dual, and plural numbers.
There are also six grammatical cases. Possession is indicated by possessive suffixes such as -м, which indicates "mine." There are also active and passive voices.
Phonology:
The vowel systems in Mansi are incredibly diverse. The initial stressed syllable has many more distinctions than the unstressed one. It is typical of Uralic languages.
3. Finnish Language:
The language of Finland is Uralic. It is one of Finland's two official languages. In Sweden, it is also an official minority language. 
Finnish is one of just four European national languages that are not Indo-European. Estonian and Hungarian, both Uralic languages and Basque are the other two. 
Lexicon Of Hungarian And Finnish:
These frequent terms are not identical. But they share a common ancestor in the Uralic language family.
Around 200 standard terms and concepts are shared by Finnish and Hungarian. The majority of which address ordinary notions such as
– Bodily parts
– Food
– Family members
However, some basic words are very similar, for example:
– 'fish' (Finnish 'kala' vs. Hungarian 'hal')
– 'to go' (Finnish' mennä' vs. Hungarian 'menni')
 – 'hand' (Finnish' käsi' vs. Hungarian' kéz')
Grammatical Structure:
Finnish is an agglutinative and synthetic language. This means that Finnish words have a "body" stem and other components within them that make up the meaning. 
In this regard, Finnish is comparable to the Japanese, Turkish, and Latin languages. There are 17 case/word kinds in Finnish. 
A "case" is a word with an ending that helps describe its function in a phrase. There are five tempora in verbs. These are:
– Present tense
– Past tense
– Pluperfect 
– Perfect and 
– Future tense 
Furthermore, verbs have two participle cases: Active and Passive cases.
4. Turkish- Among The Languages Similar To Hungarian:
With roughly 70 to 80 million speakers, it is the most commonly spoken Turkic language. It is Turkey's official language. 
Vowel harmony and widespread agglutination are two distinguishing features of the Turkish language. In Turkish, the main word order is subject-object-verb. 
Moreover, there are no noun classes or grammatical gender in Turkish. There is a significant T–V distinction that separates different levels of politeness. It also includes levels of social distance or courtesy with the addressee. 
Phonology:
The vowels of the Turkish language are a, e, I o, ö, u, and ü, in alphabetical order. The Turkish vowel system is three-dimensional. That is also defined by how and where vowels are articulated. Three essential qualities in mind: 
– Back and front
– Rounded and unrounded
– Vowel height
Similarity In Grammatical Structure Of Hungarian And Turkish:
Hungarian and Turkish have similar grammatical structures despite being from distinct language families. They also have similar pronunciations.
Agglutination is to create phrases, such as házam and evim, which mean 'my house' in both Hungarian and Turkish. 
Similarity In Genders and Suffixes Of Hungarian And Turkish:
Gender is also not assigned to nouns or personal pronouns. Numbers do not make nouns plural. So, instead of four boxes, you'd say four boxes in Hungarian and Turkish. 
Not only are both languages suffix-oriented, but both languages' possessive suffix is 'm.'
"The speakers of Hungarian language are less likely to struggle to pick up other languages related to Altaic such as Mongolian."
5. Japanese Language:
It is a language of around 128 million people in East Asia. You can also say it is predominant in Japan, where it is its official language. 
It belongs to the Japonic (or Japanese-Ryukyuan) language family. But its origins and relationship to other languages are not familiar to many. 
Japanese has five vowels. Each vowel has a short and long version, and vowel length is phonemic.
Lexicon and Phonology:
The Old Hungarian (before the 11th century) sounded very different from Current Hungarian. It was more like the Japanese language.
But it is still vaguely understandable to modern Hungarians. If we only consider speaking, Hungarian speakers will find Japanese simple. Both pronunciation and grammar are straightforward. 
Grammatical Structure:
Noun genders are not in Japanese, and there are only two tenses: 
– Past 
– Non-past.
As the present shapes the future in Hungarian, the future shapes the present in the Japanese. 
Wrap It Up:
Hungarian can allow you to access some of the country's most beautiful areas. Moreover, it takes you off the beaten path and allows you to meet people make friends.
Languages that are similar to Hungarian are mentioned above. They have a lot of unique features that set them different.
The commonalities between them make studying them much more accessible. Furthermore, learning these languages allows individuals from all over the world to communicate.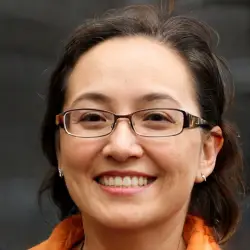 Latest posts by Elizabeth Williams
(see all)