English has become the lingua franca of the modern world. Hence many people can understand and speak English worldwide, but do Finnish speak English too?
Although English is not Finland's official language, most Finnish people still speak English. Let us explore that further.
Do People Speak English In Finland?
English is Finland's second most spoken language, with nearly five million (4,979,000) Finns speaking English.
Most Finnish people do not speak English as their mother tongue, but many have some proficiency.
That makes communication between native and non-native speakers much easier than if both.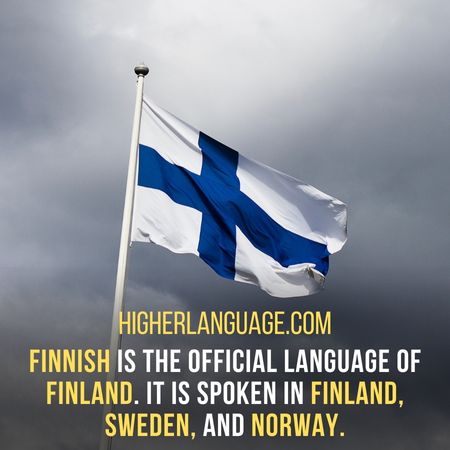 Finnish is the official language of Finland. It is spoken in Finland, Sweden, and Norway.
English is taught from an early age in Finnish schools, so most Finns do have a good understanding of the language.
English proficiency can vary, though – depending on the region and individual. Generally, younger people tend to speak better English than older people do.
Finland also borders Russia, which could be a barrier to communication for some. However, many Finns speak some Russian, and the language is also available in schools.
English is also widely used in Finland's business and travel industry, so you're likely to find someone who speaks it in most places.
It's also becoming increasingly popular amongst Finland's younger generations, so you can expect to encounter more English speakers than ever before.
Whether it's for business or pleasure, do not be afraid to start a conversation with locals in Finnish – chances are they will understand and respond in English too!
Are Finnish People Good At Speaking English?
Yes, Finnish people do have a good command of English. According to the latest data from EF Standard English Test (EF SET), Finland ranks in the top 10 European countries for overall English proficiency.
So if you're traveling to Finland and are wondering if you can communicate with locals, don't worry – you should do just fine.
Finnish people do their best to understand and communicate in English, so don't be shy about asking for help or conversation.
You'll find that Finns are usually very friendly and willing to help.
In addition, Finland has a great selection of English-language services, including information centers, media outlets, and libraries.
So if you're looking for something written in English, you should be able to find it in Finland.
How Widely English Is Spoken In Finland?
English is the most widely spoken foreign language in Finland. It is estimated that around 5.5 million people can speak English in some capacity – that's around 92% of the population!
The vast majority are proficient enough to converse with visitors. Remember that many Finns may be more comfortable communicating English in writing than conversationally.
In addition, the Finnish educational system is heavily influenced by English-speaking countries.
English is commonly used in university education, and it has been mandatory since 1975 for all secondary school students to do a course in English.
As such, even if you do not run into any Finns who can communicate in English, they will likely understand what you are trying to say.
Do not worry about being able to communicate with Finns – they are quite well-versed in .
Besides English, the Finnish people speak several other languages, such as Swedish and Finnish Sign Language.
So do not be surprised if you encounter some locals who need help understanding English.
In these cases, do not be afraid to use a language app or dictionary – the Finnish people are very welcoming and patient regarding communication.
Make sure to do your best with basic words and phrases that you can find online!
What Percentage Of Finnish People Can Speak English:
According to a survey conducted by the European Commission in 2018, 94% of Finns aged 15-30 reported having a good command of the English language.
The number was slightly lower for people aged between 31 and 55 at 88%. That means that nearly all Finns have some knowledge of English, and chances are you will find someone who can communicate in English.
In the workplace, almost all Finns have a good working knowledge of English.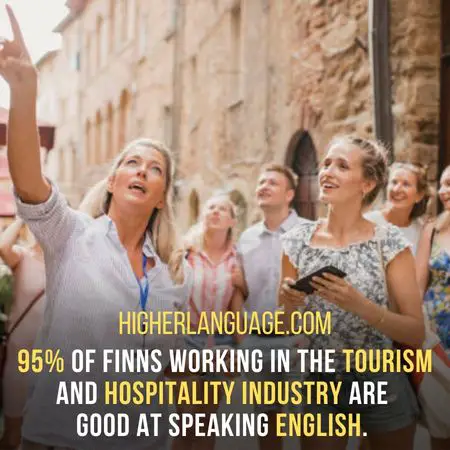 According to the same survey, 95% of Finns working in the tourism and hospitality industry reported mastering English.
Therefore feel free to converse with locals in English.
Role Of The English Language In The Schools Of Finnland
The English language is taught in nearly all schools across Finland. It typically begins at the age of 8 and continues until graduation.
It is also a mandatory subject in most universities. Finnish students take English lessons an average of three to four hours per week from grades 1 through 9.
Then from grade 10 onwards, they begin taking more advanced classes such as literature, writing, and grammar.
The combination of English lessons in school and the use of English for international business makes it easier for Finnish people to have a decent command of the English language.
Why Are The Finnish People Good At Speaking English?
The Finnish education system greatly emphasizes learning foreign languages, and English is the primary language taught in public schools.
From the early years, students are exposed to the English language through lessons, books, and other learning materials.
In addition, Finland has a culture of travel – domestically and internationally.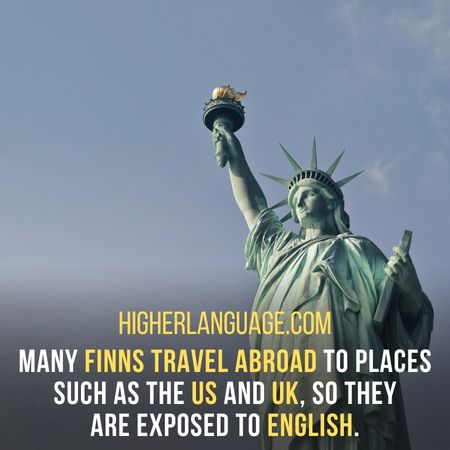 Many Finns travel abroad to places such as the US and UK, so they are exposed to English.
Finally, the prevalence of streaming services, social media, and other online platforms has made it easier for Finns to stay connected with the English language.
All these factors have contributed to a high English fluency level among Finns.
What Cities In Finland Have The Most English Speakers?
English is not the official language of Finland, but it is widely spoken in many major cities.
Helsinki, Finland's capital and largest city, has the country's highest number of English speakers.
Other cities like Tampere, Turku, Jyväskylä, and Oulu are friendly to English-speaking visitors.
In general, any larger city in Finland will likely have many English speakers.
1. Helsinki:
English is widely spoken in Helsinki, so visitors do not need to worry about communicating.
Most businesses and services will have some level of English proficiency, though it is always a good idea to research specific places before visiting.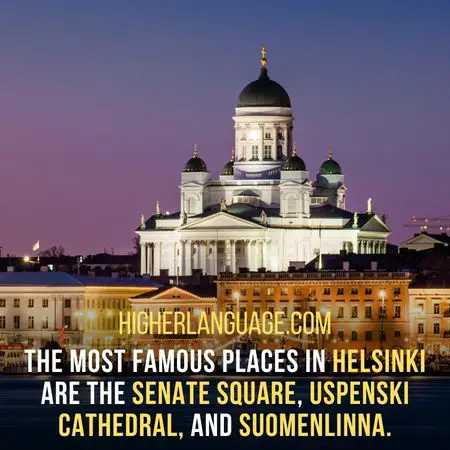 The famous places in Helsinki, like Senate Square, Uspenski Cathedral, and Suomenlinna, have English tour guides that can explain each attraction in great detail.
Additionally, many restaurants in Helsinki cater to tourists and are accustomed to speaking English with visitors.
Additionally, many people in Finland are multilingual, with English being one of their languages. So do not be afraid to ask the locals if they speak English!
2. Tampere:
Many people do speak English in Tampere. Many Finns have some level of proficiency in the language and can converse with you.
It is worth noting that not everyone will be comfortable speaking English or may only possess basic conversational skills.
The famous places in Tampere cater to tourists and provide English-speaking staff. While out and about, carrying a phrasebook is always a good idea if you don't speak English.
Most people are happy to help visitors and will do their best to communicate with them if necessary.
3. Turku:
Yes, people do speak English in Turku too. Like in the other major cities in Finland, many people can converse with you in English.
It is very common to come across English speakers in the city and people who can communicate with you if you do not speak Finnish.
Most of the popular places are equipped with Finnish and English staff, so visitors do not have to worry about language barriers when visiting Turku.
4. Jyväskylä:
There are plenty of people in Jyväskylä who do speak English.
Although the city's language is not as common as Finnish or Swedish, you will certainly find locals and visitors who can converse with you in English.
The University of Jyväskylä offers courses in both Finnish and English. It also has an International Office, which provides support for international students.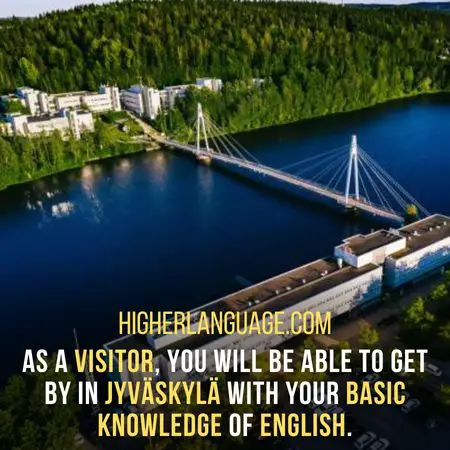 So if you do not speak Finnish, do not worry! You will be able to get by in Jyväskylä with your basic knowledge of English.
In addition, there are plenty of resources available to help visitors learn Finnish.
So, in conclusion, if you're planning a trip to Jyväskylä, rest assured that there will be plenty of opportunities to use your English language skills as many people do speak.
Is the Finnish Community Accepting To People Who Speak English?
Finnish people are very accepting of people who do not speak their native language.
Many Finns are proficient in English and will do their best to communicate with visitors.
The vast majority of Finns understand basic English, and they do not think any less of someone based on their language to communicate.
Especially the younger generation of Finns, who often speak English fluently or at least have a working knowledge of the language.
The Finnish people may even appreciate it when visitors try to learn some key phrases in Finnish, which shows appreciation for the local culture and language.
So if you plan to visit Finland, don't worry about brushing up on your Finnish language skills too much — you'll be just fine!
Can You Live In Finland By Just Speaking English?
Although you can get by in Finland speaking just English, it certainly won't do you any favors.
The locals are more willing to help if you try and learn some Finnish first.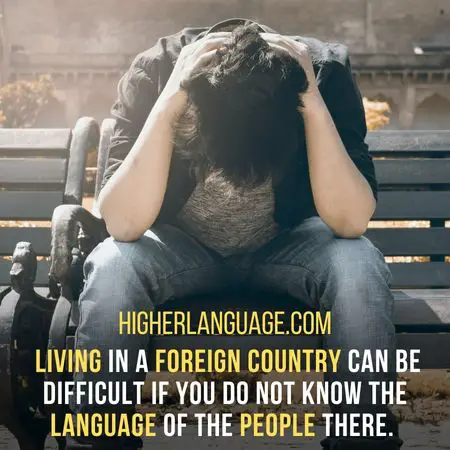 Plus, living in a foreign country can be difficult and uncomfortable if you do not know the language of the people there.
Therefore, it is important to research before heading off on your adventure to ensure that you are well-equipped to learn the language and communicate effectively with the locals.
If you decide to take the plunge and move to Finland, plenty of resources are available to help make learning Finnish easier.
From language courses for beginners to entertaining online tools, there are plenty of ways to get started.
So do Finnish speak English? It is certainly not their native language.
So if you want to make the most of your time in Finland, experience the culture, and connect with locals, learning some Finnish is a must!
Conclusion:
The short answer to the question do Finnish speak English? Yes, but it's important to remember that Finnish is their native language.
Learning some basics will help you get around and make friends with locals while visiting or living in Finland.
Even so, English is widely spoken and understood, making it easier for travelers and expats to get around.
You can make your time in Finland even more enjoyable with a little knowledge of Finnish.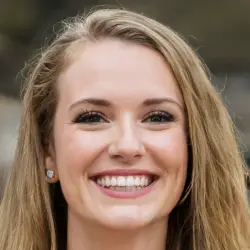 Latest posts by Sylvia Simpson
(see all)