Are you tired of using the same old slang words for heroin? Let me introduce you to some fresh phrases that might spice up your drug lingo.
"Hitting the vein" is a particularly poetic way to describe heroin. Yet, it doesn't matter what you call it; heroin is bad and can be dangerous. So, please be careful and stay safe.
11 Slang Words For Heroin – It's Time To Level Up Your Conversations!
Heroin is a drug that has been around for centuries, and with its longevity, plenty of slang words have been created over the years to describe it.
From "smack" to "dope" to "horse," the list of slang words for heroin is extensive and colorful. But my personal favorite has to be "junk."
It's short, sweet, and accurately captures the essence of this powerful drug. It's also an apt description of what heroin can do to your life if you become addicted.
So next time you hear someone drop the word "junk" in conversation, you'll know exactly what they're talking about – and hopefully, you'll think twice about trying the stuff yourself.
1. Addicting Agent – Used To Describe Heroin:
Heroin is the "addicting agent" that has claimed many lives and destroyed many families. The infamous drug that has been the center of countless drug busts and Hollywood movies.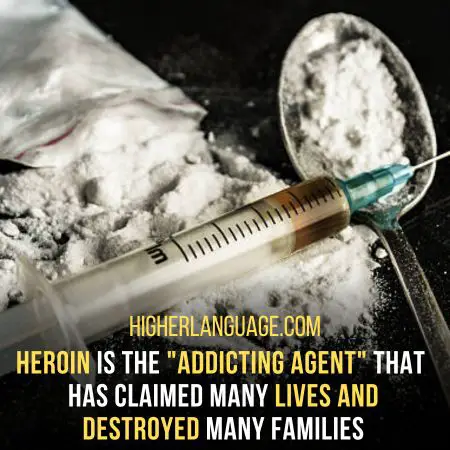 But what makes this drug so addictive? Is it the intense euphoria it brings or the numbing effect that makes all your problems melt away?
Whatever the reason, one thing is for sure – heroin is a vicious cycle that's difficult to break free from.
If you or someone you know is struggling with addiction, it's important to seek help as soon as possible. Don't let the addictive substance take over your life.
2. China White – Refers To A Specific Type Of Heroin:
Have you ever heard of China White? No, it's not referring to a new type of porcelain dishware. Instead, China White is a highly potent form of heroin that has increased in recent years.
Named for its white, powdery appearance, China White is typically laced with synthetic opioids like fentanyl, making it even more dangerous and deadly.
Despite its reputation for being one of the most addictive and deadly drugs out there, a disturbing number of people are still willing to try it.
Education and awareness are key in combating the spread of China White and other dangerous drugs, so stay informed and spread the word.
3. Smack – A Slang Term Used Since The 1930s:
Kicking the habit can be tough, especially regarding smack, a longtime slang term for heroin.
This lingo has existed since the 1930s and has survived countless anti-drug campaigns and crackdowns. But why the name "smack"?
Well, legend has it that the term comes from the sound that a user's lips make when they shoot up.
But don't be fooled; there's nothing glamorous about smack. On the contrary, it's a dangerous addiction that ruins lives and communities.
So if you or someone you know is struggling with this deadly drug, remember that help is out there. It's never too late to get clean and live a better life.
4. H – Another Name For Heroin:
From Hollywood depictions to real-life stories, we've all heard of the infamous drug known as heroin. But did you know that the term "H" is also coined for this dangerous substance?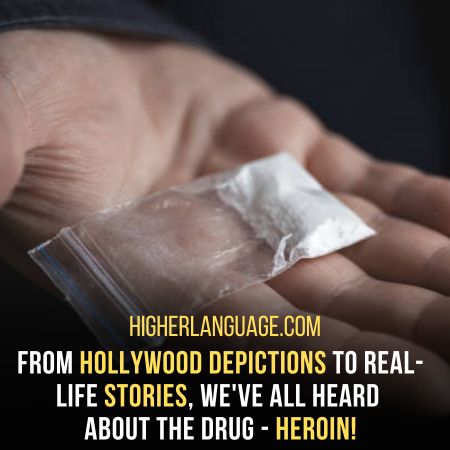 Derived from the very name of the drug itself, "H" has become a well-known slang term in addiction.
It's fascinating how the language surrounding illicit drugs evolves, reflecting the trends and attitudes shaping our society.
However, it's important to remember the devastating consequences of using "H" or any other form of heroin.
Let's keep ourselves informed and aware to protect ourselves and those around us from the dangers of addiction.
5. Junk – A Slang Word Originated In The 1940s:
Did you know that "junk" used just to mean trash or unwanted materials? But in the 1940s, a darker meaning was added to the term – it became a slang word for heroin.
This street vernacular caught on and is still used today, especially in the realm of drug use and addiction.
The nickname "junk" perfectly captures the idea that heroin is a worthless, harmful substance that ultimately leads to destruction.
Let's remember to always be aware of the dangers of drug use and addiction and never underestimate language's power in shaping our perceptions and attitudes towards them.
6. Hitting The Vein – When A Person Injects Heroin Into A Vein:
Injecting heroin directly into the veins, or "hitting the vein," is a method that produces an almost immediate and intense high.
Although the feeling may seem pleasurable, the risks involved in this drug use method must be carefully considered.
Using heroin is very dangerous. It can give you diseases like HIV and hepatitis. It also could cause an overdose. There is no safe way to take heroin, so it's important to stay away from using it.
Seeking treatment and support is the best way to overcome addiction and reclaim your health and happiness. But remember, there's more to life than just chasing a high.
7. Gas – The Feeling Of Being High After Taking Heroin:
If you've ever heard someone say they feel "gassed up" after taking heroin, they're not talking about filling up their car's tank.
"Gas" is slang for that euphoric, high feeling that heroin can give you.
It's like a warm blanket wrapping itself around your brain and melting away all your worries and stresses – at least, that's what some people have reported feeling.
Of course, heroin use comes with its dangers and risks, so it should not be taken lightly.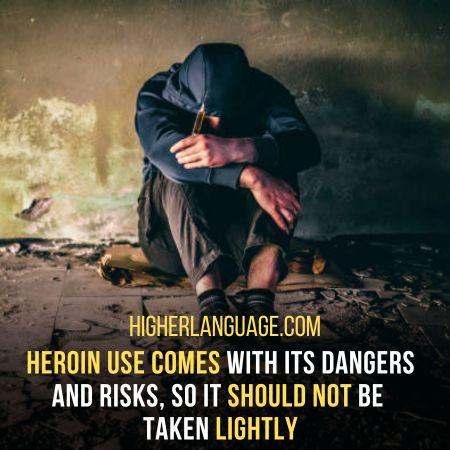 But if you're curious about what it's like to get "gassed up," just know there are safer and healthier ways to chase that same bliss.
8. Load Up – A Term Used For Preparing And Injecting Heroin:
Are you seeking information about injecting heroin? If so, the term "Load Up" refers to injecting heroin. While we don't encourage or support drug use, knowing what's out there is important.
Load Up refers to preparing and injecting heroin, notorious for its intense psychoactive effects that quickly take hold of the user's body and mind.
You'll be completely transported to an alternate universe with just one hit.
But beware, this universe has its demons lurking around every corner, tempting you to stay and never come back.
So while Load Up might seem like a tempting escape, it's important to stay on the right path and avoid the trap of addiction.
9. Dope – Intense Rush Or High:
Dope has existed for almost a century, and its name continues to evoke fear among law-abiding citizens.
This powerful narcotic has been notorious for its ability to give users a rush so intense that they practically see stars. It's no wonder some folks just can't quit the stuff.
As much as we'd like to romanticize the Great Gatsby-era vibes that accompany the word 'dope', we have to remind ourselves that heroin is nothing short of a social and medical disaster.
So let's all take a deep breath, kick back, and find solace in the fact that we never have to experience the hardships of addiction ourselves.
10. Shabanging – The Act Of Injecting Heroin:
Shabanging, also known as shooting up, is a form of injecting heroin that has been around for ages.
It's a popular way of using the drug, but it's also incredibly dangerous and can lead to life-threatening situations.
While it might be seen as a quick and easy way to get high, she banging has severe consequences that users need to be aware of.
The process of injecting heroin can cause infections, scarring, and tissue damage in the injection site, not to mention the risk of overdose, which can be fatal.
If you or someone you know is struggling with addiction, please seek help. There are resources available to help you or your loved one overcome the dangers of shabanging.
11. Skag – A Slang Term For Heroin:
Have you ever heard of Skag? No, it's not a new dance craze or a trendy superfood; it's just another term for heroin.
This slang term has been around for decades and originated in the streets and alleys of urban areas.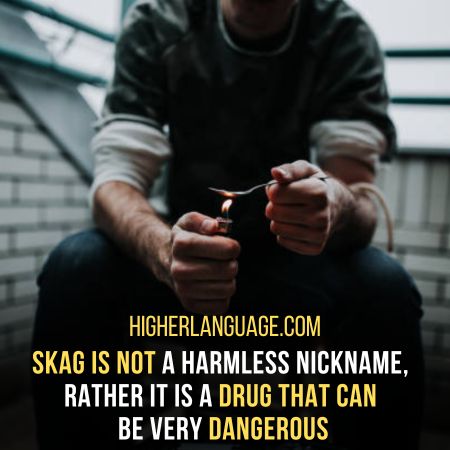 Skag is not a harmless nickname. It is a drug that can be very dangerous. People can become addicted to it, and there is a risk of overdose. So do not mess with Skag!
So, if someone offers you some Skag, just say no and stick to the good old-fashioned non-drug-induced high of life.
Conclusion:
Slang words for heroin are abundant, and many have been used for decades.
From 'Addicting Agent' to 'Skag', it's no surprise why the language surrounding heroin is so entrenched in the culture.
Regardless of its name, it is crucial to remember that heroin is a potent and potentially hazardous substance. Hence, it is necessary to treat it with caution.
While these names lightheartedly reflect the dark reality of the substance, they should raise awareness that addiction is an incredibly serious matter that should never be taken lightly.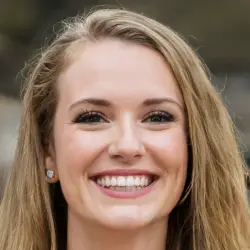 Latest posts by Sylvia Simpson
(see all)