Sick, ill, under the weather – we've heard it all before. But did you know there's a whole world of slang words for being sick?
Sometimes when you're feeling unwell, people use humorous words to describe it. This can make you laugh, which is a helpful way of feeling better.
12 Top Slang Words For Being Sick To Upgrade Your Vocabulary!
Are you feeling a little bit under the weather? Well, let me tell you, you're not alone. From the common cold to the flu, being sick is never a fun experience.
But did you know there are tons of slang words for being sick? That's right; whether you're feeling a bit dusty or have come down with a case of the sniffles, there's a slang word out there.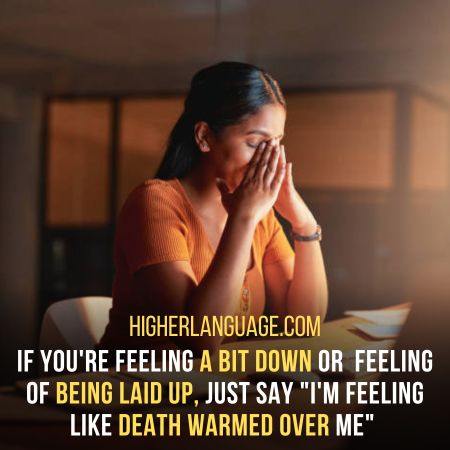 My favorites include "feeling like death warmed over" and "being down with the sickness."
So the next time you feel poorly, why not try out one of these fun phrases? Who knows, maybe it'll even make you feel better.
1. Laid Up – Feeling Too Sick To Do Normal Activities:
We all know that feeling of being laid up, too sick to do anything, but have you ever wondered what's going on inside your body when that happens?
When we get sick, our body sends white blood cells to fight the infection. This can make us feel weak and tired. We might not have enough energy to do simple things.
It's important to listen to your body and take the time to rest and recover, even if it means missing out on some activities.
When you don't feel well, take some time to rest. Your body needs time to heal itself. Then, you might get better and be even stronger than before!
2. Under The Weather – Feeling A Bit Unwell:
Feeling under the weather? Don't worry; you're not alone. We've all been there. Maybe it's a scratchy throat, a stuffy nose, or maybe you just feel like you've been hit by a truck.
Whatever your symptoms, it's important to take care of yourself. Rest, drink plenty of fluids, and avoid sneezing on your coworkers (no one likes a germ-spreader).
And if you're feeling up to it, try some natural remedies like honey and lemon or a soothing cup of tea.
Remember: your health is important, so don't push yourself too hard. We'll be waiting for you when you're feeling better!
3. Wiped Out – Exhausted And Drained Of Energy:
Feeling wiped out? Don't worry; we've all been there. It's like running a marathon without training or taking a test without studying.
You're left feeling completely drained of energy, like a deflated balloon. So do not be scared if you feel tired. You can relax in a bubble bath, nap, or eat warm soup to help you feel better.
Exercise is also a good way to make yourself feel better. It may seem counterintuitive, but pumping your blood can give you more energy in the long run.
Don't be sad if you feel tired. Instead, take a break and rest for a while, and you will have energy again soon.
4. Crud – Feeling Crummy:
Feeling like crud is like being stuck in a never-ending cycle of misery. First, you wake up exhausted and achy, and the day worsens.
But fear not because there are ways to beat this feeling of crumminess! Start with getting enough rest and drinking plenty of water to flush out toxins.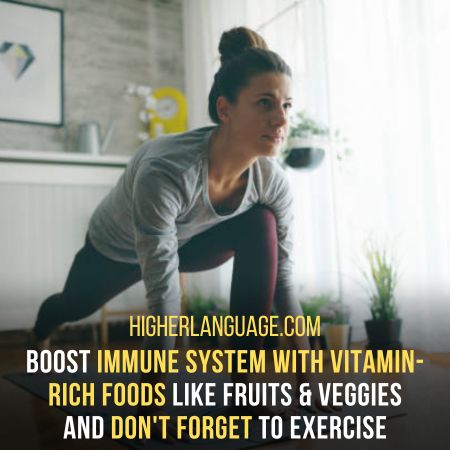 Boost your immune system with vitamin-rich foods like fruits and veggies, and don't forget to exercise.
Take a hot shower, read a book, or eat your favorite food to feel better. Soon you will be back to feeling great!
5. Off One's Rocker – Feeling Mentally Disconnected:
Have you ever felt like you were off your rocker? You know, that feeling when you're mentally disconnected from reality and nothing seems to make sense? Well, you're not alone.
It's a common experience that can happen to anyone. Some people attribute it to stress or lack of sleep, while others may deal with mental health issues.
Whatever the cause, seeking support and talking to someone about it is important.
Remember, feeling off your rocker doesn't make you crazy; it just means you're human. So, let's embrace our quirky, off-kilter selves and take care of our mental health.
6. Zombie-Like – Looking And Feeling Like You're Out Of It:
Have you ever had one of those days where you feel like a zombie? Maybe you didn't get enough sleep, or you're just feeling a little under the weather.
Whatever the reason, feeling like you're out of it can be a real bummer. It's like you're stuck in slow motion and can't catch up with the rest of the world.
But fear not, my fellow zombie-like friend. There are ways to get out of this funk and return to feeling like your lively self again.
If you are feeling tired, there are ways to get energy again. For example, you can take a short nap, drink coffee or tea, or go outside for fresh air. Then you will feel better!
7. Crook – Slang For Feeling Unwell Or Having An Illness:
Have you ever heard an Aussie say they're feeling "crook"? No, they're not referring to their criminal behavior but rather their state of health. "Crook" is Australian slang for feeling unwell or having an illness.
The next time you are in Australia and someone says they're feeling "crook," don't be alarmed. They aren't admitting any wrongdoing. Just offer them a cup of tea and vegemite toast to help them feel better.
8. Throwing Up A Brick Wall – Feeling Very Unproductive:
Do you feel like you've hit a mental brick wall? You're not alone! We all have days when we just can't get anything done, no matter how hard we try.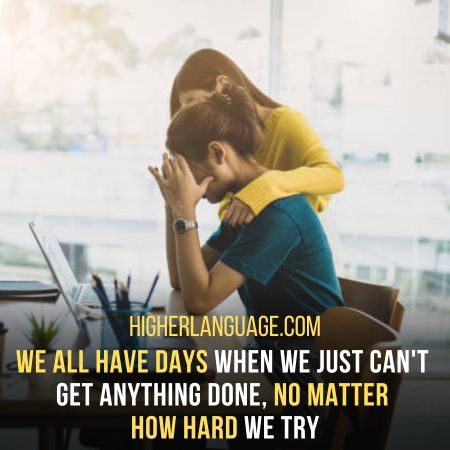 The good news is, with a few simple tricks, you can break down that wall and get back on track. But, first things first, take a break! Resting and recharging are crucial to productivity.
Next, prioritize your tasks and tackle them one at a time. Remember, progress is progress – even if it's slow.
Lastly, try mixing up your routine to keep things fresh and exciting. Don't let that brick wall get the best of you!
9. Not Firing On All Cylinders – Feeling Mentally Foggy:
Feeling mentally foggy is like driving a car that's not firing on all cylinders. It feels bad when you can't do your best work. Everyone has days like that. To help, get enough sleep and drink water.
Take breaks during the day so your brain can rest too. And don't forget to give yourself credit for the things you accomplish, even if it's just getting out of bed in the morning.
Remember, mental fog is a temporary state, and with a little effort, you'll be firing on all cylinders in no time.
10. Coughing Up A Storm – Having A Bad Cough Or Cold:
Everyone knows that having a bad cough or cold can make life miserable. But did you know that coughing is actually a sign that the body is working hard to fight off any invaders?
That's right – coughing helps to clear out any mucus or irritants in the airways, helping to prevent further infection. Of course, that doesn't mean it's any less annoying when you're coughing up a storm!
If you're looking for ways to ease your symptoms, try staying hydrated and using a humidifier to moisten your airways.
And don't forget to give your body plenty of rest – after all, it's working hard to help you get better!
11. Feeling Rotted – An Intense Level Of Sickness:
Feeling rotted is no joke. It's like your body has become a compost pile, except it's not remotely funny. You feel horrible from head to toe as if your insides are slowly decaying.
And let's not even talk about the smell. But why does this happen? Well, there are many reasons, from a simple case of food poisoning to a more serious illness.
Your body is working overtime to fight off whatever makes you sick, which is not a pleasant process.
So, my advice? Take it easy, get plenty of rest, and don't forget to hydrate. And whatever you do, don't Google your symptoms. Trust me on this one.
12. "Ailing" – Feeling Ill But Not Severe Enough To Be Hospitalized:
Having a case of the "ailings" can be a real drag. You may not be sick enough to have a doctor's note, but you don't feel like yourself.
Your body may ache, and your mind may feel foggy, leaving you wondering if you accidentally drank the wrong potion.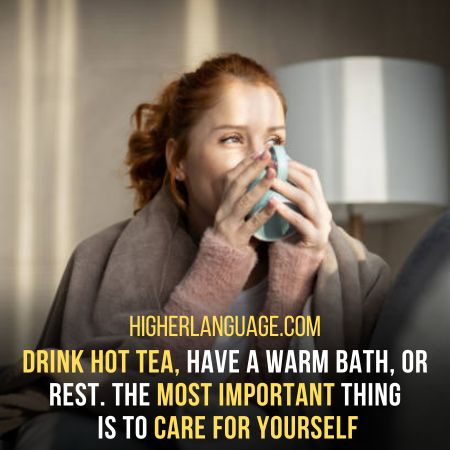 Don't worry! There are a lot of ways to make yourself feel better. For example, drink hot tea, have a warm bath, or rest. The most important thing is to listen to your body and care for yourself.
So don't let those ailing feelings get you down; remember to take it easy and treat yourself with some TLC.
Conclusion:
Having a bug, feeling wiped out, being laid up and under the weather, crook, off one's rocker, or zombie-like can all describe how it feels when we're hungover with a cold or flu.
While none of these illnesses are fun to experience, acknowledging them can help us identify when our bodies need relaxation.
Learning the slang words for being sick also allows us to communicate our symptoms more accurately to friends, family, and healthcare professionals.
At the end of the day, if you're feeling any combination of these words, it's best to take some time for yourself and prioritize your health before returning to your everyday routine.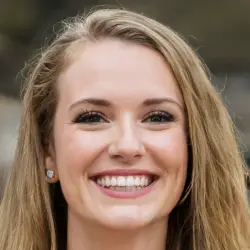 Latest posts by Sylvia Simpson
(see all)