Is the question, "what are the languages similar to Serbian?" bothering you? If that's the case, don't worry; you've come to the correct place!
This language belongs to the South Slavic language family. It's also very similar to the other members of this group. This article will look at the 6 languages that are most similar to Serbian.
6 Languages Similar To Serbian
The most similar languages to Serbian are Montenegrin, Russian, Bulgarian, and Macedonian.
This list includes Polish and Croatian as well. Below, all these are discussed one by one. So, get into them.
1. Montenegrin; Belongs To The Languages Similar To Serbian:
In 2007, both Montenegro and Serbia separated into two countries. Montenegro has pushed for Montenegrin to be recognized as its own language.
Montenegro attempted to set itself apart in 2011 by adding two new letters in the Serbian script.
Despite this, many people in Montenegro use the Serbian language than Montenegrin. In any case, the two languages are barely distinguishable.
They can also understand each other. Linguists unanimously agree that both Serbian and Montenegrin are essentially the same languages.
2. Russian; From The Languages Similar To Serbian:
Both Russian and Serbian belong to Slavic languages. Serbian falls in the South Slavic language, according to linguists.
However, Russian is a language of the East Slavic peoples (along with Belarusian and Ukrainian). Serbian and Russian have another common thing: they both employ the Cyrillic alphabet.
On the other hand, Serbian is one of the few languages that use two scripts. Both the Latin and the Cyrillic alphabet are often used for writing Serbian.
The grammar patterns and lexicon of Russian and Serbian are pretty similar. In terms of vocabulary, both Russian and Serbian are 71 percent identical.
In terms of expressing verbal features, both languages are similar. There are perfective aspect verbs for finished actions. Also, there exist imperfective aspect verbs for ongoing actions.
In the same way that neither Serbian nor Russian have articles, they are similar. Conjunctions, pronouns, and question words are the most used terms in these languages.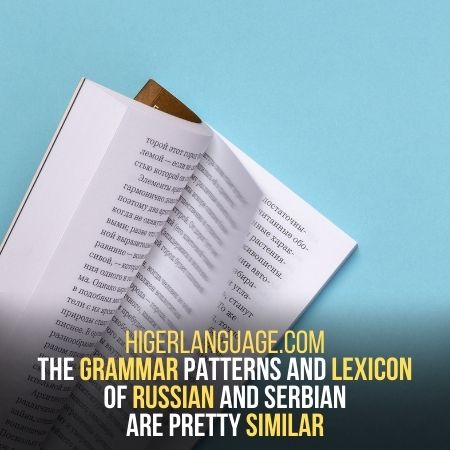 Both Russian and Serbian are male-dominated languages. Feminine, masculine, and neuter are the three genders. A noun's ending usually denotes its gender.
3. Bulgarian; Among The Languages Similar To Serbian:
Serbian and Bulgarian are quite similar and quite different at the same time. Both belong to the same family's branch.
Inside the south-Slavic language continuum, both Bulgarian and Serbian are neighbors. As a result, it's not surprising that they have a lot in common.
They're both prevalent in the same area (Balkans). So they both had been in communication for a long time. And it's not difficult to pick up on a few words every now and then in a conversation.
Both Serbian and Bulgarian are relatively related languages. Linguists claim that both Bulgarian and Serbian are intelligible to the tune of 60%.
4. Polish; Similar To Serbian:
The Serbian and Polish languages, both Slavic languages, are related. Polish belongs to the West Slavic branch, while Serbian belongs to the South branch.
They interrelate, but not in a way that is mutually understandable.
Serbian has a slightly less complex grammatical structure than Polish. The sound is much easier, with fewer consonant clusters that break the jaw.
The rare tough cluster still exists in Serbian, although not as frequently as they do in Polish. It's worth noting that, although being Slavic languages, they're not the same.
Serbian is a South Slavic language group member, while Polish is from the West Slavic branch. Although these languages have many similarities, they also have some distinctions. (These are the false friend).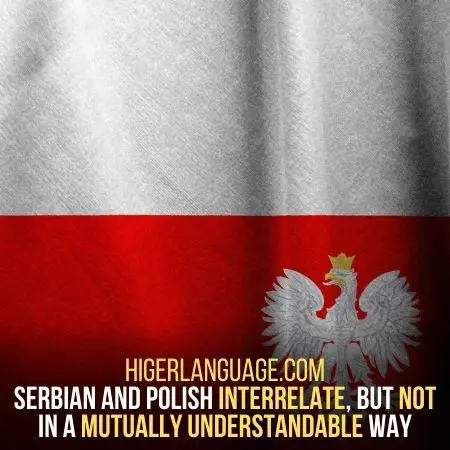 When studying Serbian, a Polish speaker must pause and consider a number of verbs, and vice versa.
In Polish, for instance, the verb tłumaczyć refers to "explain" or "translate" in some cases. But, tumačiti refers to interpret in Serbian.
5. Croatian; From The Family Of The Languages Similar To Serbian:
For centuries, languages like Serbian and Croatian have developed independently.
These two languages were combined into one – Cro-Serbian/Serbo-Croatian. This happened due to the political context and the foundation of Yugoslavia.
Prior to the partition of Yugoslavia, the region's residents used to speak Serbo-Croatian. For the duration of Yugoslavia's existence, it was taught as a single language.
The local variant of the language changed its name the countries attained independence.
As a result, after their restoration as Serbian and Croatian, both adopted each other's characteristics.
In both languages, the large majority of words are identical or quite similar. The declensions and conjugations are the same.
6. Macedonian; Also From The Languages Similar To Serbian:
Macedonian is a dialect of Bulgarian spoken in the south-west. When Macedonia became a distinct nation within Yugoslavia in 1945, it was set as a literary language.
The languages of South Slavic are all mutually intelligible. It's comprehensible because Macedonia and Serbia were once part of the same country. The country these both were a part of, is Yugoslavia.
Yes, both Serbian and Bulgarian are mutually understandable, including the Macedonian variety. Both languages are largely comprehensible, and Serbians easily grasp what Macedonians are saying.
The language contains a large number of words that are derived from Serbian. Those from southern Serbia easily understand Macedonian.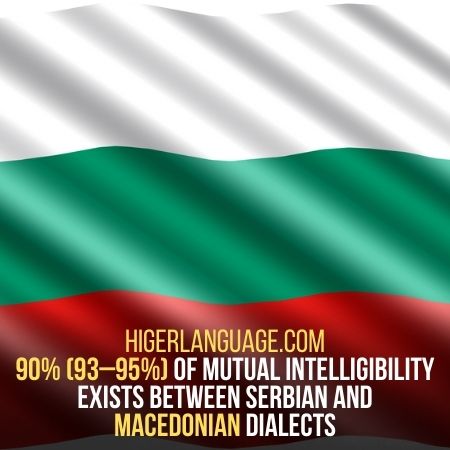 They will find no trouble engaging in a full-fledged discourse with Macedonians. The average intelligibility of both Standard Serbian and Standard Macedonian is 65 percent.
About 90 percent of mutual intelligibility exists between Serbian and Macedonian Torlakian dialects.
Overall, Serbs can understand Macedonian up to 90% of the time. On the other hand, Macedonians can understand Serbs up to 101% of the time.
4 Tips To Learn Serbian Easily
Serbian is among the hardest languages to learn for English speakers, especially. But, learning it in a correct way can decrease this difficulty.
Practice also makes it easier to become fluent after learning Serbian. Following are some tips to follow:
1. Learn Essential Vocabulary:
Practicing some key terms is the initial step in learning any new language. This will teach you how to pronounce Serbian words. It will also teach you how to make basic chit-chat in Serbian.
Here are some important words to get you started:
| | |
| --- | --- |
| Words In English | Words In Serbian |
| Hello | Zdravo |
| Goodbye | Dovidjenja |
| Yes | Da |
| No | Ne |
| Thank you | Hvala |
| Sorry | Pardon |
| Please | Molim |
2. Learn The Serbian Alphabet:
The Serbian alphabet differs significantly from the English alphabet. Introduce yourself to the alphabet and the pronunciation of each letter.
You'll be able to pronounce more Serbian words once you've mastered the alphabet.
– Some letters, like Š, Č, Ć, Đ, Ž, Lj, can be tricky.
– Letter Č sounds like CH (chain, chair, chocolate).
– Letter Š sounds like SH (shower, shampoo, shop).
3. Keep It Relevant:
Begin studying relevant sentences and phrases once you've mastered a few basic terms. Limit your learning time at first to sentences that you'll truly use in interaction.
| | |
| --- | --- |
| Sentences In English | Sentences In Serbian |
| How are you? | Kako ste? |
| What is your name? | Kako se zoveš? |
| How old are you? | Koliko imaš godina? |
| Where are you from? | Odakle si? |
| I am from _____. | Ja sam iz _____. |
| Good morning. | Dobro jutro. |
| Good afternoon. | Dobar dan. |
| Good evening. | Dobro veče. |
4. Be Patient:
Serbian is famous for being a difficult language to learn. If your first language is English, you will find Serbian to be quite different.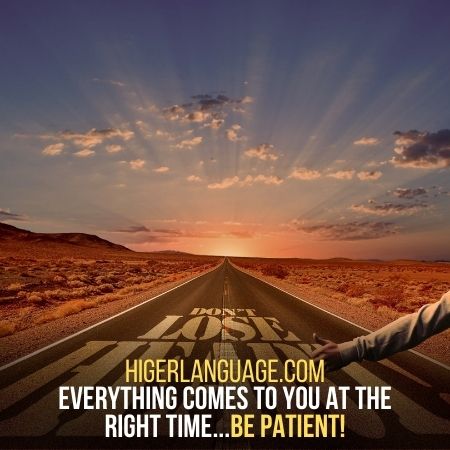 If you're consistent and patient from the start, you will have a better chance to learn this language. So, Keep trying and practicing. Your Serbian language skills will surely improve over time.
Conclusion:
Serbian is a standard form of the Serbo-Croatian language spoken mostly by Serbs. It is Serbia's national and official language.
Serbian belongs to the Slavic language family. Hence, it has a lot in common with other Slavic languages. They're all descended from a language known as Proto-Slavic by linguists.
Croatian is pretty much identical language to Serbian. People in various parts of Serbia speak this language. Many Bulgarian speakers in south-eastern Serbia can also communicate in Serbian.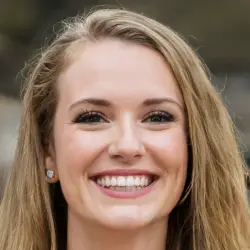 Latest posts by Sylvia Simpson
(see all)