Hawaiian is unique and beautiful. However, it's not the only language with its unique sound and structure. There are many languages similar to Hawaiian, like Māori, Samoan, Tahitian, Rapa Nui, etc.
Today, we will discuss several languages that are close to Hawaiian. Further, we will explore their history and their similarities to Hawaiian. 
Languages Similar To Hawaiian – 9 Incredible Choices
If you're interested in the Hawaiian language and culture, you should know about languages similar to Hawaiian.
Learning a language is great if you're interested in exploring different cultures.
Hawaiian languages can be part of your repertoire too! There are many languages similar to Hawaiian, which may come as a surprise to many.
The languages are from the Malayo-Polynesian family. For example, Māori and Samoan share linguistic similarities with Hawaiian.
This means that learning one can help you understand another better or even make it easier for you to learn it.
Additionally, languages like Tahitian, Marquesan, and Rapa Nui also belong to this group. So there are plenty of options for those interested in knowing the languages further.
Thus, if you're looking for languages similar to Hawaiian, these options fit the bill! Now, we will pick them one by one to analyze what makes them similar.
Maori is New Zealand's official language. At the same time, Hawaiian is the official language of Hawaii.
Hawaiian and Maori languages originate from different areas, they share several commonalities.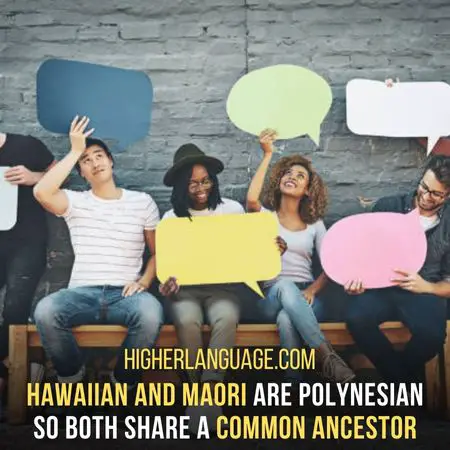 Both languages are Polynesian, which means that they share a common ancestor language. As a result, Hawaiian and Maori share many of the same features.
Given that, both cultures have a strong oral tradition. It is likely that there is a similarity between the two languages.
In both cultures, stories passed down from generation to generation through oral storytelling. This helped to preserve the similarity between the two languages.
Today, the similarity between Hawaiian and Maori is still evident. Now, it continues to provide a strong link between the two cultures.
2. Samoan Is Similar In Vocabulary:
Hawaiian and Samoan are two of the most similar languages spoken in Polynesia. Both languages have words for common concepts such as family, food, and nature.
For example, they share many common words, including "aloha" meaning (hello/goodbye). Also, "mahalo" (thank you), and "ae" (yes) are common in both.
A few other examples of words that are common to both Hawaiian and Samoan include "wela" (hot) and "moe" (sleep).
These two languages share a high percentage of vocabulary. This makes it easy for those who already speak one to pick up the other.
Hawaiian is similar to Samoan, which shares almost 75% of their words.
Identifying words that both languages have in common is often quite useful. It allows for a greater understanding and appreciation of both languages.
As a result, speakers of one language can often understand another without difficulty. This makes them two closely related languages.
3. Tahitian Has Similar Pronunciation:
The Tahitian language is common in Tahiti, part of French Polynesia in the Pacific Ocean. The Hawaiian language is also spoken in Hawaii, an American state.
Although these two locations are quite far apart, Tahitian and Hawaiian have a lot in common.
For one thing, they both use the same Latin alphabet (ABCD…). This makes learning new languages easier for those already familiar with either language.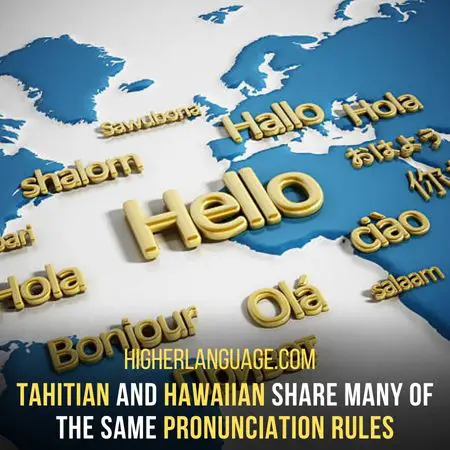 They also share many of the same pronunciation rules. For example, both languages feature a single vowel system, and syllables are almost always closed.
For instance, both languages have a preference for the 'u' sound over the 'o' sound. As a result, they use words like "honor" instead of "hunu" when pronouncing.
Because of this, people who speak Tahitian can comprehend Hawaiian likewise.
The Marquesan language is common on the Marquesas Islands. (They are present in French Polynesia.) The language is quite similar to Hawaiian, both in terms of its sound system and grammar.
For example, both use a lot of glottal stops (represented by an apostrophe in writing). Moreover, they have a similar vowel harmony system.
For example, Hawaiian and Marquesan use the same word for "hello" – "aloha".
Also, both languages have a lot of words that are about the sea and waves . Probably because both cultures have a strong connection to the ocean.
In fact, many linguists believe that Hawaiian is actually derived from Marquesan. So if you're ever planning a trip to Hawaii, it might be worth learning a few Marquesan phrases first!
5. Hawaiian Pidgin Is Close In Terminologies:
The Hawaiian and Hawaiian Pidgin languages share many similarities. For instance, they use aloha, pidginized English, and Creole vocabulary.
Aloha is an important part of both cultures and is common as a greeting, farewell, and expression of love.
Moreover, Hawaiian Pidgin speakers pidginize English words by adding Hawaiian or Japanese loanwords. So, for example, "da", "das da" or "aloha" might come before an English word.
In addition, Creole vocabulary has origin in African American English. Therefore, Creole vocabulary is the same as standard English.
However, their pronunciation and spelling may differ. For instance, "da" means the same thing as "the", but it has different spellings.
Hawaiian is a strikingly unique language. It has blending English with Hawaiian words to create something beautiful and exotic.
6. Rapa Nui Has Some Common Grammar Rules:
Many people are surprised to know that Hawaiian and Rapa Nui, two of the most isolated languages in the world, share similarities.
For example, both languages use the same personal pronouns (I, you, he, she).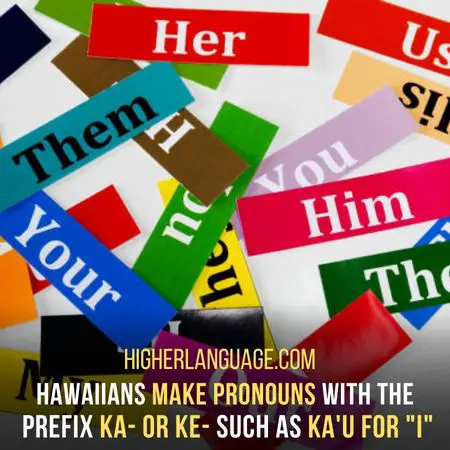 In Hawaiian, people make pronouns with the prefix ka- or ke- such as ka'u for "I" and kekahi for "somebody."
In the same way, Rapa Nui forms pronouns by adding the prefix me- like me'ia for "I" and mekuri for "somebody." Further, they have similar verb tenses (present, past, future).
For instance, both languages use the suffix -ia to form the present tense and -hia or -ria for the past tense. These similarities suggest that both had a common ancestor in their history.
7. Fijian Also Value Honorifics:
Scholars have observed many similarities between the Hawaiian and Fijian languages. One area where this is most evident is in the system of honorifics and kinship terms.
Both Hawaiian and Fijian use many different terms to denote familial relationships. Also, both systems place great importance on respect for elders.
In order to show respect to elders and those in positions of authority, different titles and terms do exist. In other words, both cultures use a variety of titles and honorifics to denote status and rank.
For example, in Hawaiian, an older brother would be "kūpuna," while in Fijian, he would be "taukei."
Too, a young child would be "mokopuna" in Hawaiian and "loloma" in Fijian.
This shared system of honorifics and kinship terms. It helps to demonstrate the close connection between these two cultures.
8. Tuamotuan Is Also Rich In Vocabulary For Plants And Animals:
Although Hawaiian and Tuamotuan are two different languages but are close ones. They share several similarities in terms of vocabulary.
This is particularly true when it comes to the creative names given to plants and animals.
In Hawaiian and Tuamotuan, there are many ways to refer to different plant and animal species.
For example, both have different names for different types of plants and trees. Like, 'ohia' (Hawaiian) and 'umeke' (Tuamotuan) for a type of tree.
In addition, both languages have a wide range of animal names.
Both languages have names for common creatures. For example, birds and fish, as well as more unusual animals, such as turtles and octopuses. All own a name in these languages.
This rich vocabulary reflects the close connection between the two languages. It shows their love and the importance of nature.
9. Marshallese Emphasis On Melody:
Hawaiian and Marshallese share similarities in terms of emphasis on rhythm and melody.
Both languages place a strong emphasis on the musicality of their language. This leads to a unique cadence that is evident in both Hawaiian and Marshallese speeches.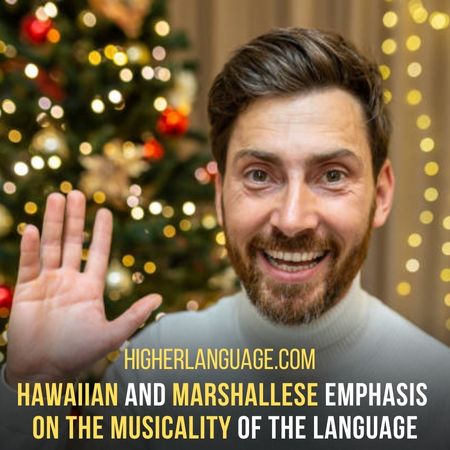 Examining both cultures makes it easy to see evidence of a focus on rhythm and melody. The founding of these people can both be attributed to Polynesian settlers.
Moreover, these genres are celebrated for their detailed drumming patterns. This usually provides the base for the music.
In addition, both Hawaiian and Marshallese singers often use high-pitched. This melodic style of singing is distinctly different from other Polynesian genres.
As a result, Hawaiian and Marshallese music have a lot in common in terms of both rhythm and melody.
Conclusion:
If you're interested in languages similar to Hawaiian, explore the Malayo-Polynesian family. This can be a great way to expand your knowledge and learn more.
Māori, Samoan, Tahitian, Marquesan, and Rapa Nui are all languages in this group. In addition, they all share linguistic similarities with Hawaiian.
When we recognize languages similar to Hawaiian, it opens the door to communication. It allows us to build vast intercultural relations.
Thus, exploring these languages can help you better understand Hawaiian. In addition, this even makes learning easier.
So why not take advantage of these opportunities? After all, learning a new language is always an exciting adventure!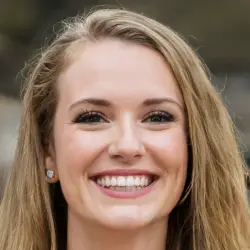 Latest posts by Sylvia Simpson
(see all)