How long does it take to learn a second language? The answer, of course, depends on the person. Some people may pick up a new language more quickly than others.
But some general guidelines can help you understand how long it might take you to become proficient in a new language.
How Long Does It Take To Learn A Second Language?
Learning a second language can be daunting, but how long does it take? Unfortunately, the answer is more complex than you would think.
It depends on how much effort and dedication you put in and how well you learn the language.
With dedication and persistence, it is possible to learn a second language in a relatively short period.
 If you have the right attitude, discipline and resources, it is possible to become fluent in a new language within six months or even less.
In addition, the amount of time it takes to learn a second language depends largely on how much effort and dedication you are willing to commit, as well as how often you practice.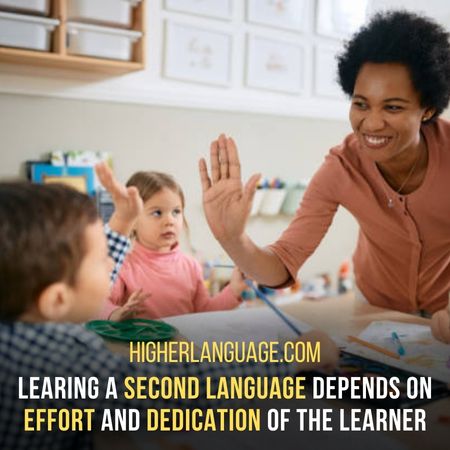 The US Foreign Service Institute says that if an English speaker wants to learn basic Spanish or French, it will take around 600 hours of learning over 8-10 months.
This can vary depending on how quickly you pick up concepts, how frequently you practice with native speakers, and how familiar you are with the basics of that language. 
No matter how long it will take for you to learn a second language, it's important to keep at it and enjoy the process.
6 Important Factors That Decide Time For Learning A Second Language
How long does it take to learn a second language? This is an important question, and the answer depends on six main factors.
Age, motivation, the intensity of study, methods used, how similar the language you are learning is to your native language and how much time you are willing to dedicate to practice.
– Generally, young children absorb language faster than adults because they have more flexible brains that best absorb grammar and pronunciation.
– Additionally, having an intrinsic motivation to learn a second language as opposed to being assigned as schoolwork will result in faster results.
– Moreover, techniques like using flashcards and memorizing basic constant phrases could be faster ways to learn a new language.
– Of course, how closely related two languages are is also important. For example, an English person may learn French more quickly because they share similar linguistic roots.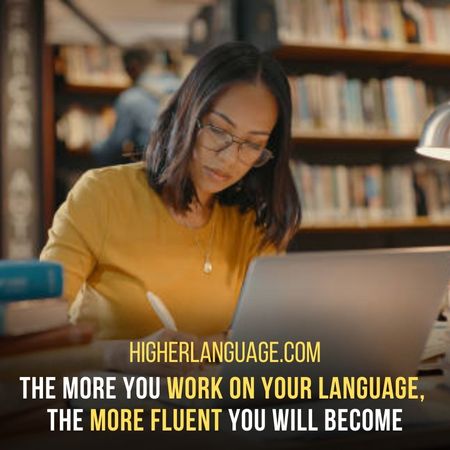 The more often you work on your new language, the more fluent you will become. If you only dedicate 30 minutes a day instead of 3 hours, progress will not be as quick as desired.
– Overall, how soon one will learn a second language is based on the above factors that require careful consideration to get optimal results.
Why Are People Afraid Of Learning A Second Language?
It's no secret that learning a second language can be intimidating. Without any experience, how can you expect to pick up a language when it's so different from what you already know?
Such fear is only natural and is often explained by how long it takes to learn a second language.
Understandably, committing significant time and effort for what could amount to little progress can be discouraging.
You often hear how it's worth investing in language studies over the long term, perhaps years or even decades, in order to make significant progress.
Sometimes we hear about people being dedicated to something, but we are afraid to try it ourselves because we think it might be too hard or our brains can't handle it.
It's not easy for most people to make to pursue the practice of learning a second language due to these daunting perceived obstacles.
What Age Is Best For Learning A Second Language?
Deciding what age is the best for learning a second language comes down to personal preference and how long you have to invest in learning it.
Generally speaking, the sooner you start, the more time you'll have to become fluent in that language.
Kids learn new languages pretty quickly. This is because their brains are still growing and they can pick up a second language relatively fast if they do it consistently every day.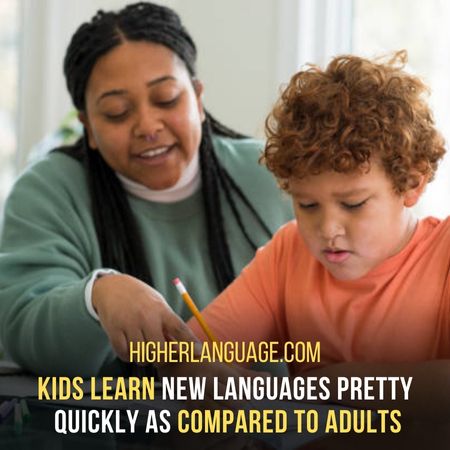 People over 40 often find it difficult to remember as their brains might not be as open for information and for them to process new vocabulary, so starting younger gives an advantage.
However, with dedication and regular practice, anyone at any age can start learning a second language and progress quickly.
So, we can say that "how long does it take to learn a second language?" depends on how much effort is put into it!
How To Choose A Second Language?
Deciding to learn a second language is no small feat – there are so many options. So how do you know which one to choose?
One of the most important things to consider when selecting a second language is how long it will take you to learn.
Some languages may require more work than others to master; some may be easier if they're similar to your native language, while others might be much more difficult and time-consuming.
Do some research ahead of time by learning how long it takes on average for people to achieve fluency in various languages and then decide based on how much effort you're willing and able to put in.
Resources like online communities and online lessons can help speed up your progress should you find yourself falling behind.
Although learning a second language may seem daunting, with patience and dedication, the rewards will certainly outweigh the effort!
5 Major Second Languages In The World
Learning a second language is no small feat: it can take thousands of hours to become fluent truly.
That being said, millions of people in the world do have a second language, and the following five are some of the most widely spoken.
– Spanish
– Mandarin Chinese
– English
– Arabic
– French
Spanish is one, having been taught worldwide for centuries due to colonization by Spain and Latin America's powerful cultural exports.
Mandarin Chinese is another popular example, spoken by almost 955 million people. This is the official language of China world's most populous nation.
English has also established itself as an international lingua franca due to how many countries use it as an official language and how often its taught in schools throughout the modern world.
Arabic languages are common in certain areas, mostly throughout North Africa and Western Asia.
Lastly, French is highly regarded as an international language due to its ubiquitous teaching methods and prevalence within various nations (like Cameroon).
While learning any of these 2nd languages may not be easy, their widespread usage makes them invaluable to learn if you're looking for a way to communicate with others worldwide.
Advantages Of Learning A Second Language
Learning a second language has many advantages. In addition to improving how quickly and how much we can learn, it also helps us understand how culture and language intersect.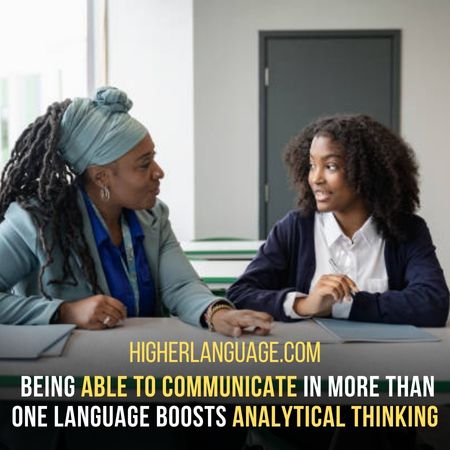 Furthermore, being able to communicate in more than one language boosts our analytical thinking skills, strengthens our ability to multitask, and increases how well we can recall information.
Surprisingly, studies have shown that adults can learn a second language within three or four months of relatively intense study.
It may take longer if the person is busy with other tasks or is trying to learn an unfamiliar language, but learning a foreign language is doable in a short time frame.
All that's needed is dedication and good use of the available resources!
Tips To Learn A Second Languages In Short Time
As you advance in your language learning journey, be sure to set attainable goals along the way.
For example, if you want to be able to speak Spanish fluently by the end of this year, break down your goals into smaller pieces.
This means deciding which words and phrases to learn each week or month.
Doing this will help keep you motivated! In addition, this will provide a clear path and help motivate you to stick with your learning plan.
Delve into the depths of a foreign language to accelerate your mastery and comprehension.
Make an effort to read books and watch movies in your target language – this will help familiarize you with how words are used in everyday conversations.
Additionally, practice speaking with native speakers whenever possible – they can give you useful feedback and guidance while also helping you build confidence in your language skills.
Final Words:
To conclude, how long it takes to learn a second language really depends on how you approach it.
Some people pick up a few phrases and feel comfortable in just a few weeks, while others must devote more time to become conversational.
It's important to note that there is no one-size-fits-all answer here; everyone learns at their own pace and has different goals.
Being consistent and open to studying in and out of the classroom is essential for success when learning any new language.
And at the end of the day, don't be too hard on yourself – learning a new language should be fun!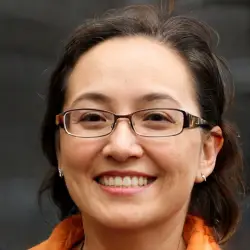 Latest posts by Elizabeth Williams
(see all)